t22stowe
Blueberry
Great Lakes Water Only Soil
2 of the 4 Auto's growing in a 3x3 with Mars Hydro TSW2000 and soil from Detroit Nutrient Company
2 days after 1st LST.. Maria showing 3 leafs per node but drastically shorter than the other plants... much more condensed... will give a few more days before beginning LST
2 years ago
Money Mike in the front is decomposing fast.. Maria Cha Cha Cha still coming along with the 3 leaf mutation
2 years ago
Growing bigger
2 years ago
Getting bigger... still watching the 3 leaf mutation
2 years ago
Back leaf Maria has a 3 leaf mutation. Curious to see how this turns out. Plants are developing nicely while I continue to lightly spray around the plants farther and farther out.
2 years ago
First fan leaves are thriving and preparing to soak up as much light as they can. Water ph to 6.8 sprayed around plants to moisten up soil. Had to make a split for Maria Cha Cha Cha as she fell over during watering a day prior. She also seems to have 3 fan leafs.
2 years ago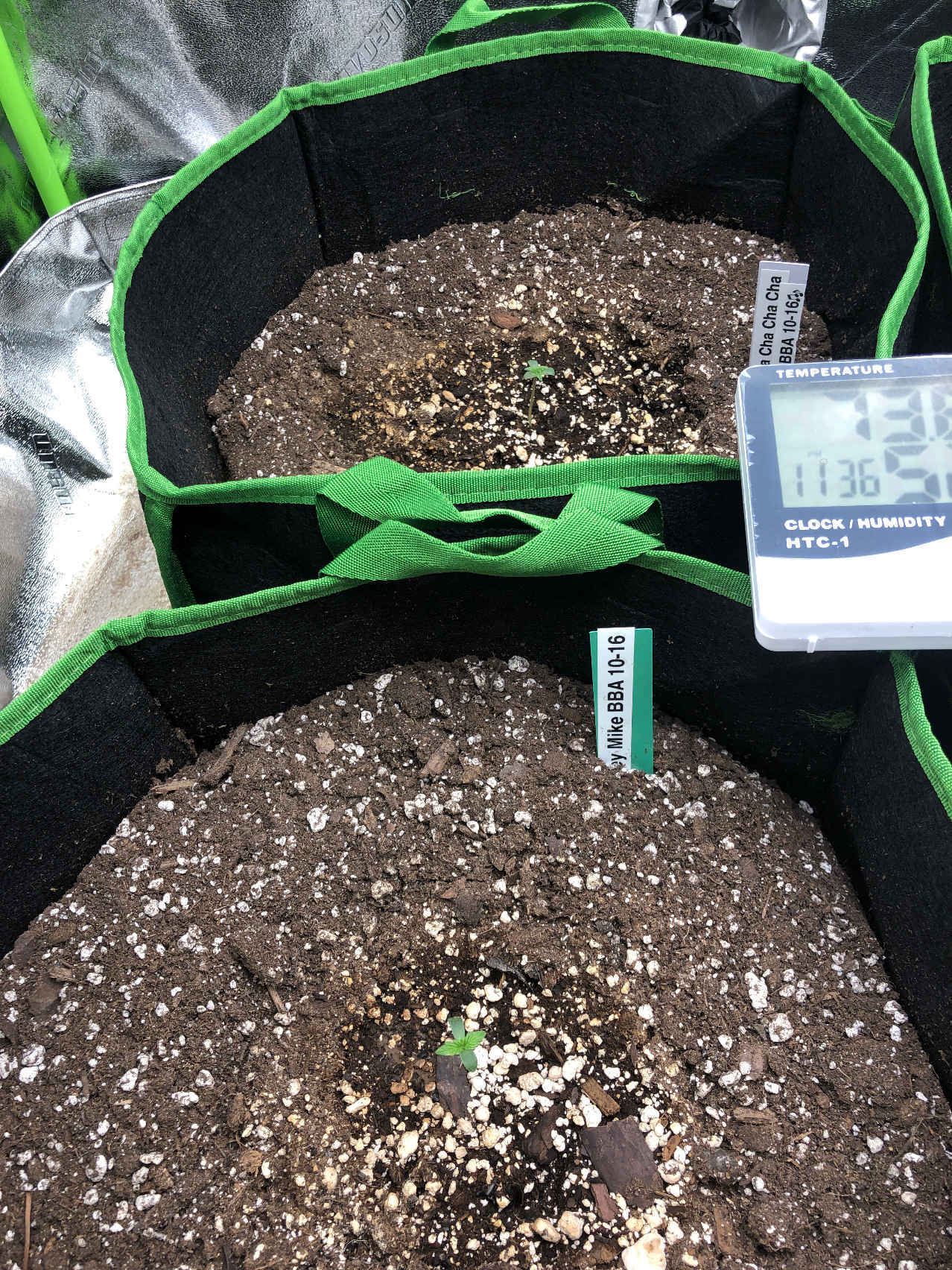 Both plants watered with tap water ph to 6.5. Room temperature 74* and 55% humidity(with tent closed). Small fan added to circulate air.
2 years ago
Germinated seeds in 5 gallon fabric pots with tap water and Recharge from Real Growers to help with them good microbes.
2 years ago