Grow 2
First coco
Starting in LED lights then moving to Smartpots with CoCo/perlite and GH nutrient treatment with Cal/Mag under MH/HPS lights
Wonder Woman, GG#4 x White Widow, Alaskan Purple
Final Update. Ready for storage. Around 10.5 oz total. Found a random seed today, not sure how that happened but glad it wasn't much
3 years ago
It's been a busy week. Nothing wanted to finish at the same time so two plants were in the dry box and I finally hung the last one last night. Wonder Woman went into jar for curing tonight.
3 years ago
Mystrain420 Nugs looking nice and dense 👍🏾 congrats on a great grow
metalmattak Thank you it's been a great experience. I'm hoping I enjoy the bud grown in this manner cause it's fairly simple and cost effective
And then there were two. Chopped the Wonder Woman down today and wet trimmed. I have a custom dry box for when plants aren't done same time. Gave these two some water tonight. Still about 200 ppm on runoff
3 years ago
Day 59 of flower
3 years ago
metalmattak Watered tonight, ppm in runoff was 100-300 on all 3
Day 57 of flower. Started flushing yesterday. Only water from here on out. Strains vary 60-70 days according to seedfinder
3 years ago
Day 50 of flower. Around two weeks left
3 years ago
Day 43 of flower. Hairs are starting to turn on the ggww(Left), purple is popping on Kori, and Wonder Woman's buds look so delicious.
3 years ago
Merry Christmas!
3 years ago
Still going strong. Start week 9 nutrient schedule.
3 years ago
Day 28 of flower
3 years ago
Day 24 flower. After defoliation. Took all leaves with a 2" or longer stem.
3 years ago
Day 15 flowering, week 6 nutrients
3 years ago
metalmattak Diana (Wonder Woman), Natasha (GG4 x White Widow), Koriand'r (Alaskan Purple) individually in that order.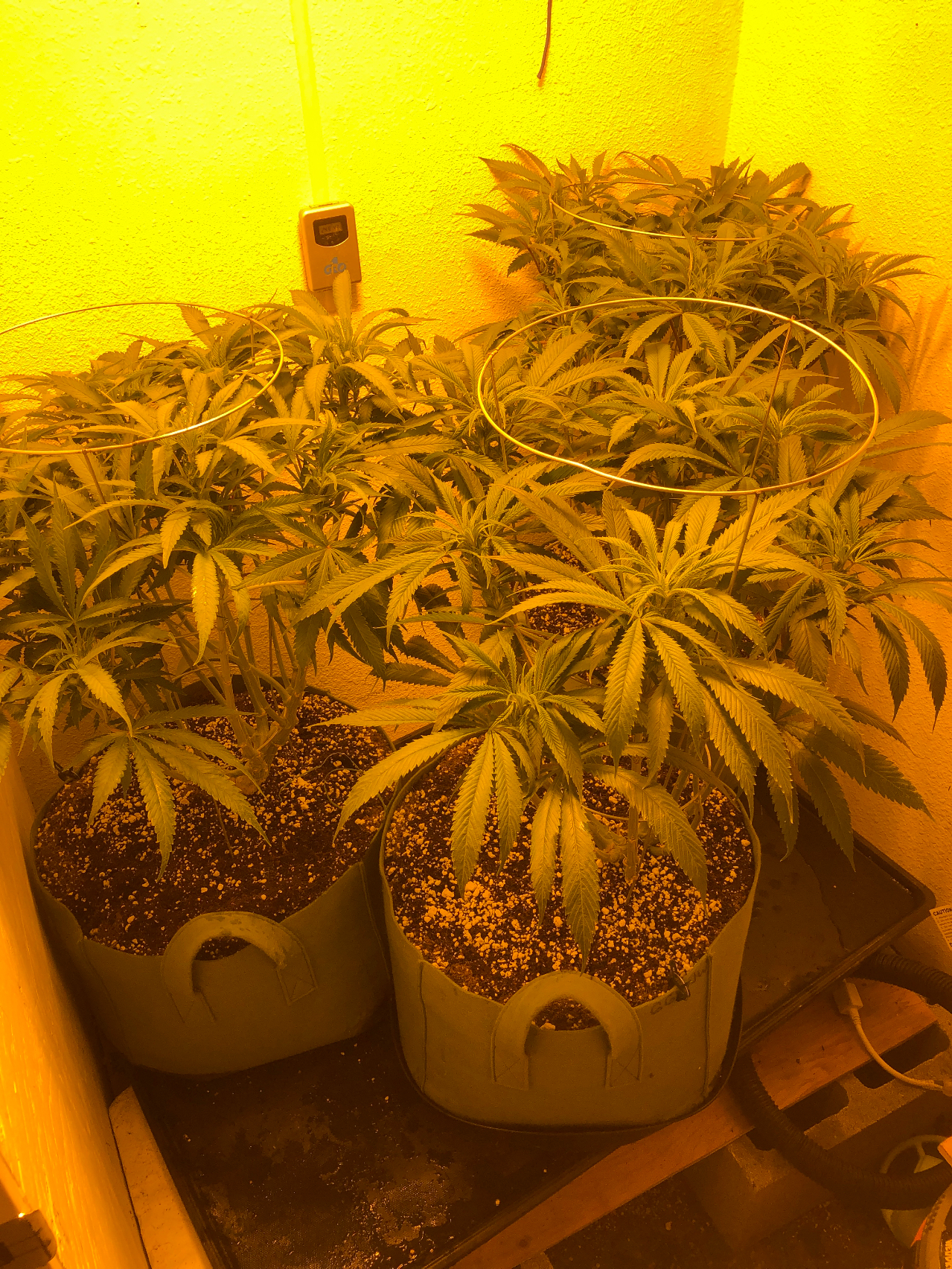 Week 2 of flower
3 years ago
Day 2 with HPS and first adjusted nutrient feed in weeks
3 years ago
Changed the timer will change bulb out later after it shuts off. 18-20" tall
3 years ago
View 2 additional comments
I've done a little defoliation this week on the lower plant and lowered the platform again. Couple more weeks till flower
3 years ago
6-8" in height to go before I switch light cycle
3 years ago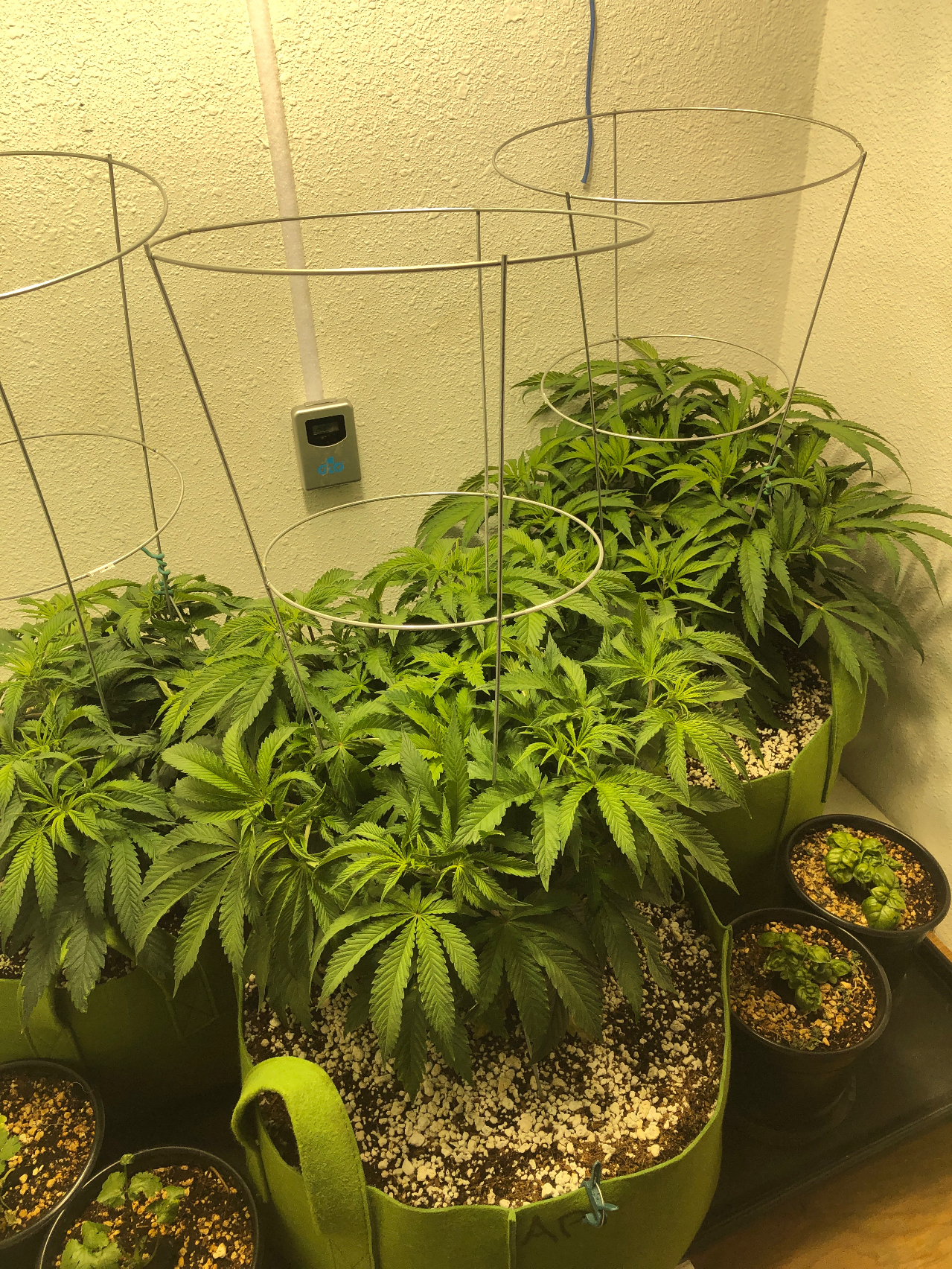 Doing some LST tonight. Things are looking healthy. Think I was lacking CalMag for a bit but looks back on track.
3 years ago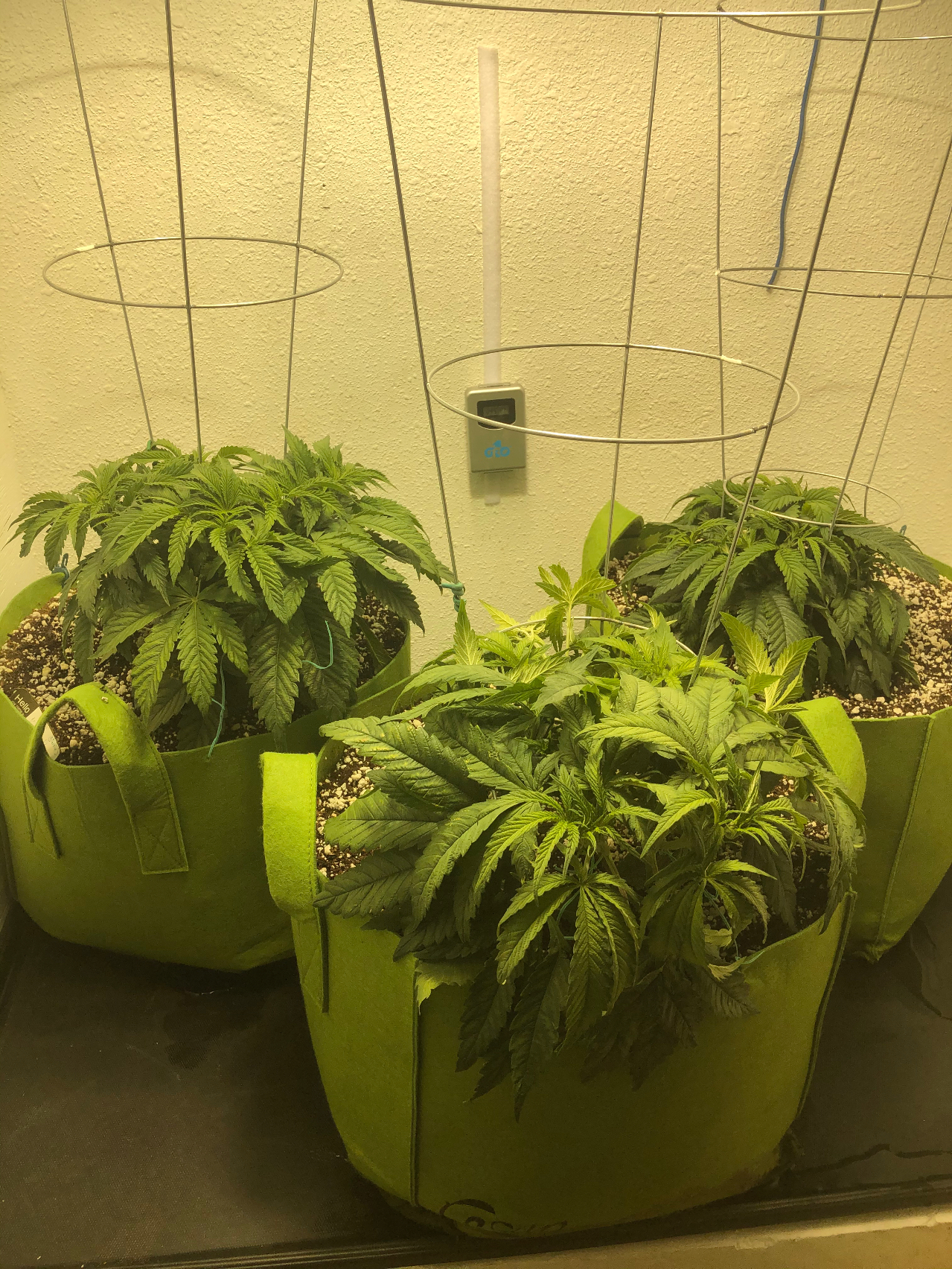 Moving right along
3 years ago
Wonder Woman has recovered from me almost killing half of it while bending it over. Looked pretty bad for a couple days but duct tape fixed her right up
3 years ago
Upped the light wattage
3 years ago
600w switch. Next step for manifold soon
3 years ago
Started the manifold process two days ago. Wonder Woman is still the fastest grower
3 years ago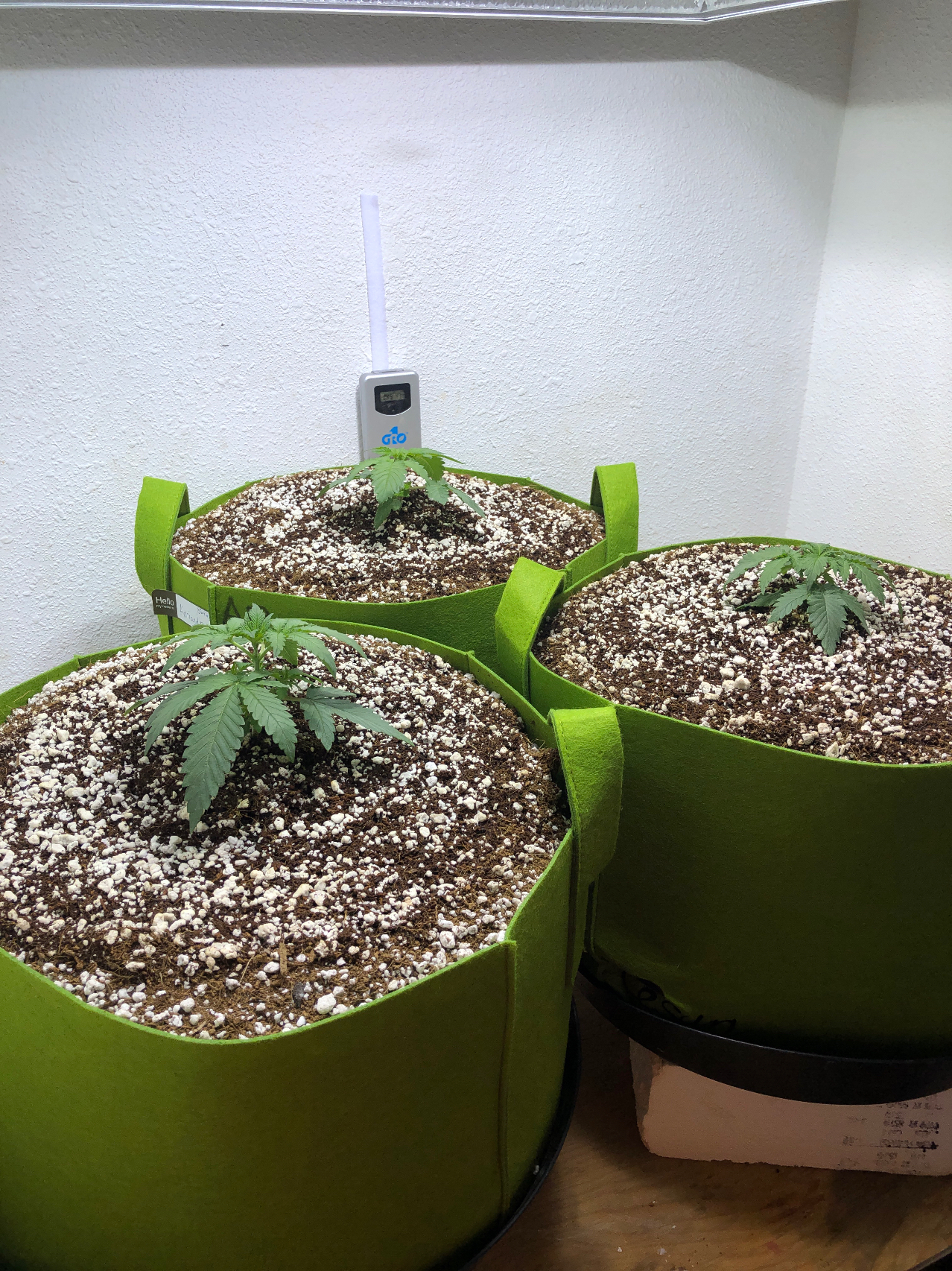 Plants all 3-4" tall. Chose the best from each strain. 400w MH approx.16" to canopy
3 years ago
3rd set of leaves forming. Should be ready for big pots this week. Switch to HiD lighting then
3 years ago
Wonder Woman out the gate
3 years ago
2nd set of leaves is forming on some
3 years ago
6 for 6! Doing a 20/4 light cycle
3 years ago
Seeds! Wonder Woman, Alaskan Purple, Gorilla Glue #4 x White Widow
3 years ago