growbig
Different Strains first time trying
1st time trying this
The two on the outside are going outside and the ones in tray are staying inside tent gonna need advice for topping trimming and little things but videos is all that's helping me. Thanks a lot hope y'all enjoy!
Last day of flush straight water today!
4 years ago
Just started flush on the four in the back and feed the two in the from which are on week 6 right now of flower. Bottom limbs so heavy they want stay up having to tie them scared the stem going to break wonderful outcome so far
4 years ago
They are onto another feeding I'm actually been doing a feed feed water for the past 3 weeks and seen a lot of improvement
4 years ago
Transferred all plants in flower into 4x4 and added led with hps seeing a lot of performance!!
4 years ago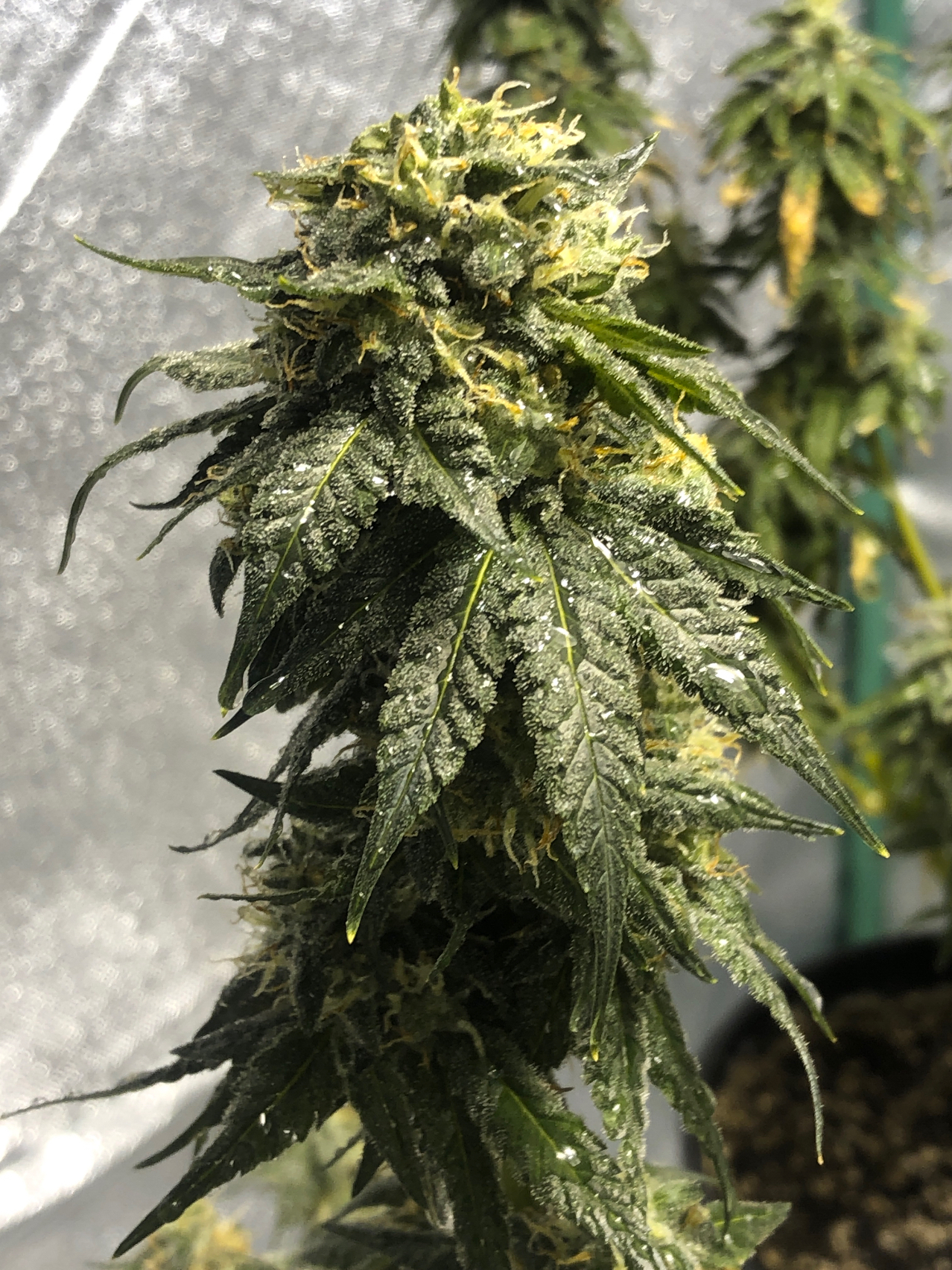 Well this is the start of week 7 in flower and we are moving right along better than expected G1=4x4 Big bloom 3tsp/gal Tiger bloom 2tsp/gal Superthrive 5 drops/gal Calmag 8ml/gal Beastie bloom 1/8tsp/gal Cha Ching 1/4tsp/gal G2=2x4 Grow big 2tsp/gal Big bloom 3tsp/gal Tiger bloom 2tsp/gal Superthrive 5 drops/gal Calmag 5ml/gal Beastie bloom 1/4tsp/gal PH after nutrients: G1-6.8 G2-6.5 Flower kiss 2tsp/gal (spray application)
4 years ago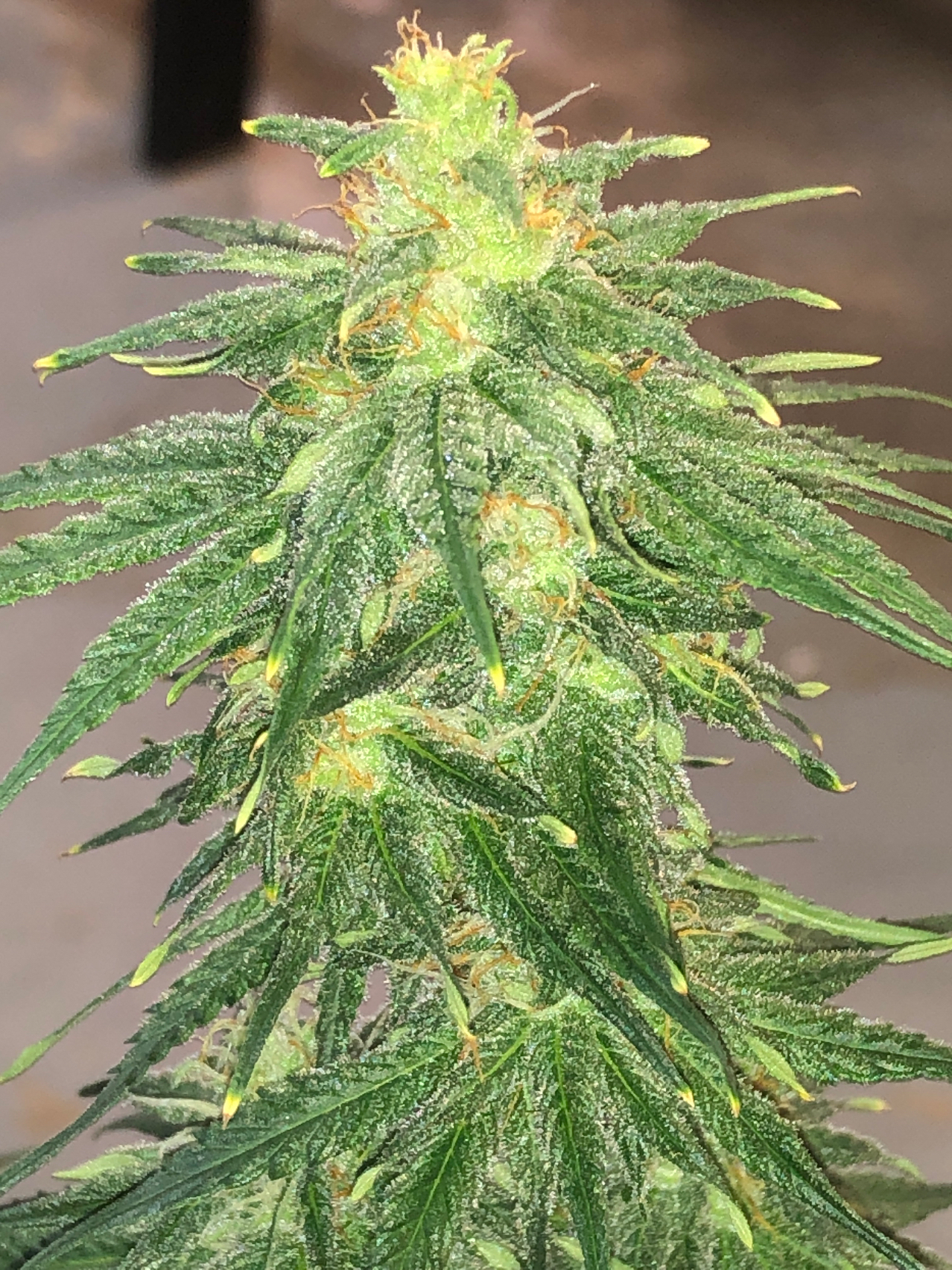 Been on vacation and the plants have been well taking care of
4 years ago
Today is the beginning of my Sunday and Thursday week 8 of feed lol (trying to sound legit) Anyways fox farm is where we at I took a break so we could actually see a difference by phone instead of say by day something new anyone been waiting to see? Big bloom 3tsp/gal Tiger bloom 2tsp/gal Grow big 2tsp/gal Superthrive 5 drops/gal Cal/mag 5ml/gal Tent: 4x4 beastie bloomz .25tsp/gal 2x4 open sesame .25tsp/gal Ph water/feed to 6.7 Okay.... the two mother are starting there 2nd week of bloom because I have finally received my legit seeds and will be starting them soon so no need for these parents anymore also droppy because they are hungry!!! Hope you enjoy!
4 years ago
Just give them some water and superthrive they starting to drink everyday now Got a new camera filter lenses just for hps still not working for led
4 years ago
Feeding heavy today looking rough cause I want home yesterday to just plain water them but here they are after One male plant was found in the tent and was pulled out immediately! Big bloom 3tsp/gal Grow big 3tsp/gal Tiger bloom 2tsp/gal Superthrive 5 drops/gal Beastie bloomz .25tsp/gal Cal mag 5ml/gal Ph water/feed to 6.5
4 years ago
Just watered the plants from feed yesterday sorry work got me tied up out of town. Feed yesterday Big bloom: 3 tsp/gal Tiger bloom 2tsp/gal Grow big: 2 tsp/gal Calmag 5ml/gal Superthrive 5 drops/gal Beastie bloomz .25 tsp/gal Ph water/feed 6.8
4 years ago
Just an update watering them today with leftover food from last feeding.
4 years ago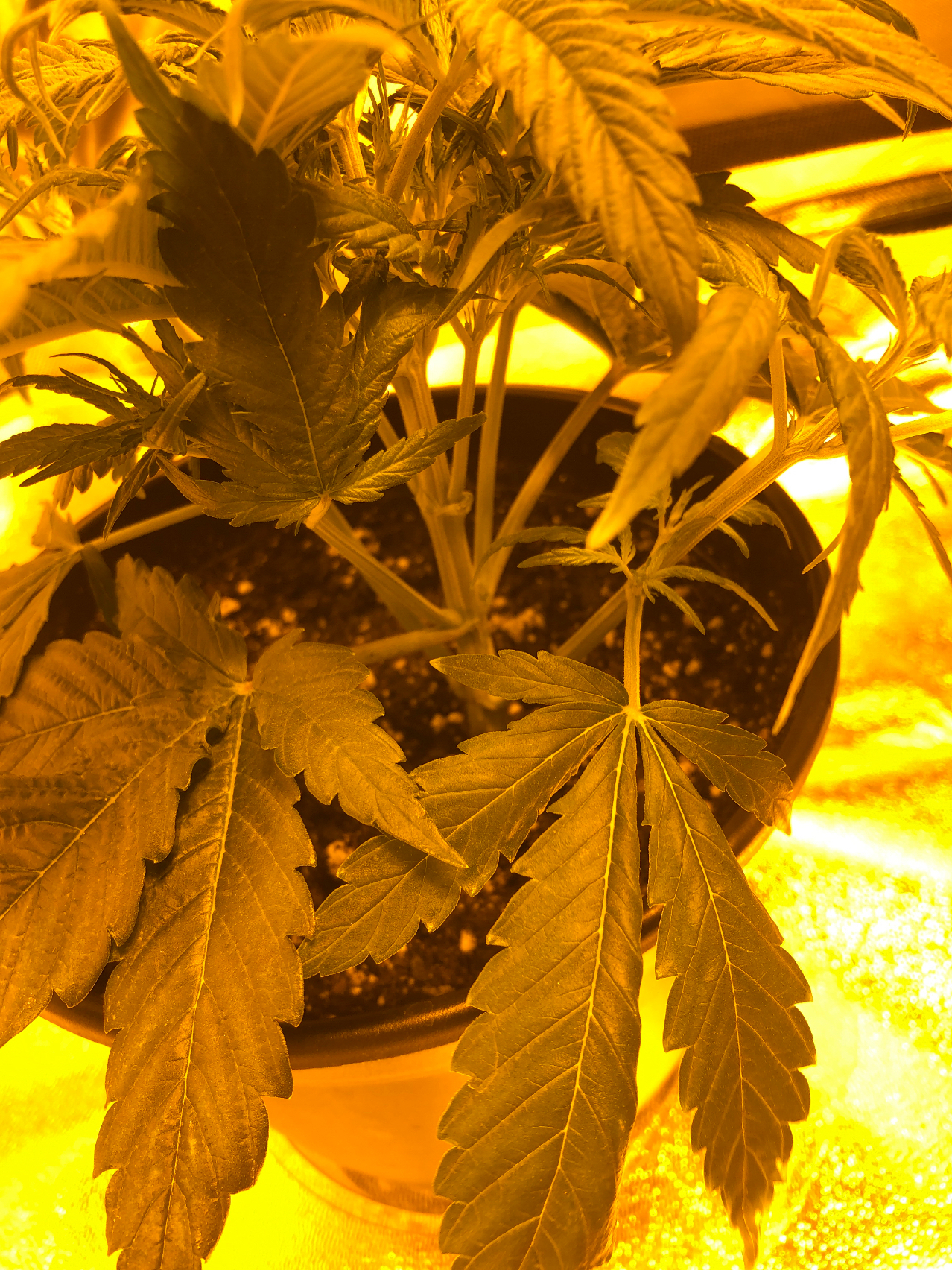 Just sleeping on and off and growing beautiful actually done some minor trimming to let the noids get some light I topped one mother yesterday and left the other and trimmed the one I didn't top but didn't trim the one I did top. Did you get that? Lol. Just trying some different things out don't go crazy they aren't hurt. Also watered with other gal from feeding two days ago
4 years ago
Started 12 on 12 off light in 4x4 which has been added and plants have been transferred kept 2 and added led light in 4x2 they will become the mothers Fed them yesterday as well after transferring. Fox farm big bloom 15 ml/gal Fox farm grow big 15 ml/gal Cal mag 5ml/gal Superthrive 5drops/gal Open sesame .25tsp/gal Ph water/feed to 6.2 Whatever left fill the gallon jug with water save for next watering
4 years ago
Already have noticed a difference since co2 been add a hps light added still on 24 hours got a watering of 50/50 mid from yesterday 1 gal to fill 7 plants
4 years ago
Broke a branch while installing conduit but it's okay gonna get cut eventually anyways. CO2 bag has been hung above plants and heavy feeding begins. Also, put in hps light and let them get the rays for a week of 24 hr before switching to 12hr going into 4x4 tent next week for the beginning of flowering Feeding: Superthrive 5 drops/gal growbig fox farm 20ml/gal calmag 5ml Ph water/feed 6.5 Light watering only used 1.5 gal between 7 pots other half filled up half regular water and will water again tomorrow
4 years ago
Just got back been out of town added co2 bag will relocate it tomorrow but just an update on the dropping recovery all but one it was critically hurt she is coming back though.
4 years ago
Faran23 Let's know at what point when you observe a rapid growth in your plants after adding the Co2 bag. Was thinking about getting one of those for my tent.
Watered plants, added tower oscillating fan drop temp to 75 instead of 85 also added a humidifier for tomorrow use after water humidity gets around 35-40 I prefer 40-60 after watering it's at 40 which is okay Super thrive 3 drops/gal Ph water/thrive to 6.4
4 years ago
Growbig Not sure but I'm hoping that it's due to the transplant yesterday and they needed water when I got home
Faran23 I'll be following this grow closely seeing I'm on day 15. It's a first linking with other growers on this platform. Looking to learn for my own grow. Good luck with yours
View 1 additional comment
Plants were transplanted yesterday 5 in 1 gallon and 2 in 2.5 gallon just to see what I get as far as weight for more or go bigger tent next round. 600 watt mh Carbon filter 12"fan medium Temp 80 degrees F 1gallon full strength cut in half add water to fill up both gallons to full ph water/feed 6.2 Fox farm: 10ml/gal Super thrive: 4 drops/gal
4 years ago
It's all the beginning fox farm!!!
4 years ago
The plant in middle are 4"tall outside are 3" only been fed once w/ fox farm on day 12. Regular watering no feed ph 6.2. Only feed once week!
4 years ago
genghis_quan Thanks for commenting on my grow! Hope you have a plentiful harvest!
Growbig Thank you!!! A lot is changing tomorrow so stay tuned I'll defiantly be keeping in touch and grow with you also trying to help you if I can may need help myself lmao enjoy!!!! motto "get high stay alive"