iiexodia
Outdoor grow 2
Harvested september
This is a continuation of the second plant I am growing.
Day 3 of curing
3 years ago
Started the curing process buds are dry but not too dry really starting to smell the aroma
3 years ago
iiExoDiA (I sacrificed this plant to test my dry room because this is my first ever grow. So there's probably 1/2 as much as I would've gotten from her, but She did yield some stinky seedless buds:)
Check this foot long cola out
3 years ago
Firm sticky buds
3 years ago
She's getting cloudy
3 years ago
Start of week 7
3 years ago
This one is POTENT
3 years ago
She's getting thicc
3 years ago
iiExoDiA appreciate it man! Mother Nature has been kicking their ass but they're resilient asf
This one is going to have me sleeping good come Christmas
3 years ago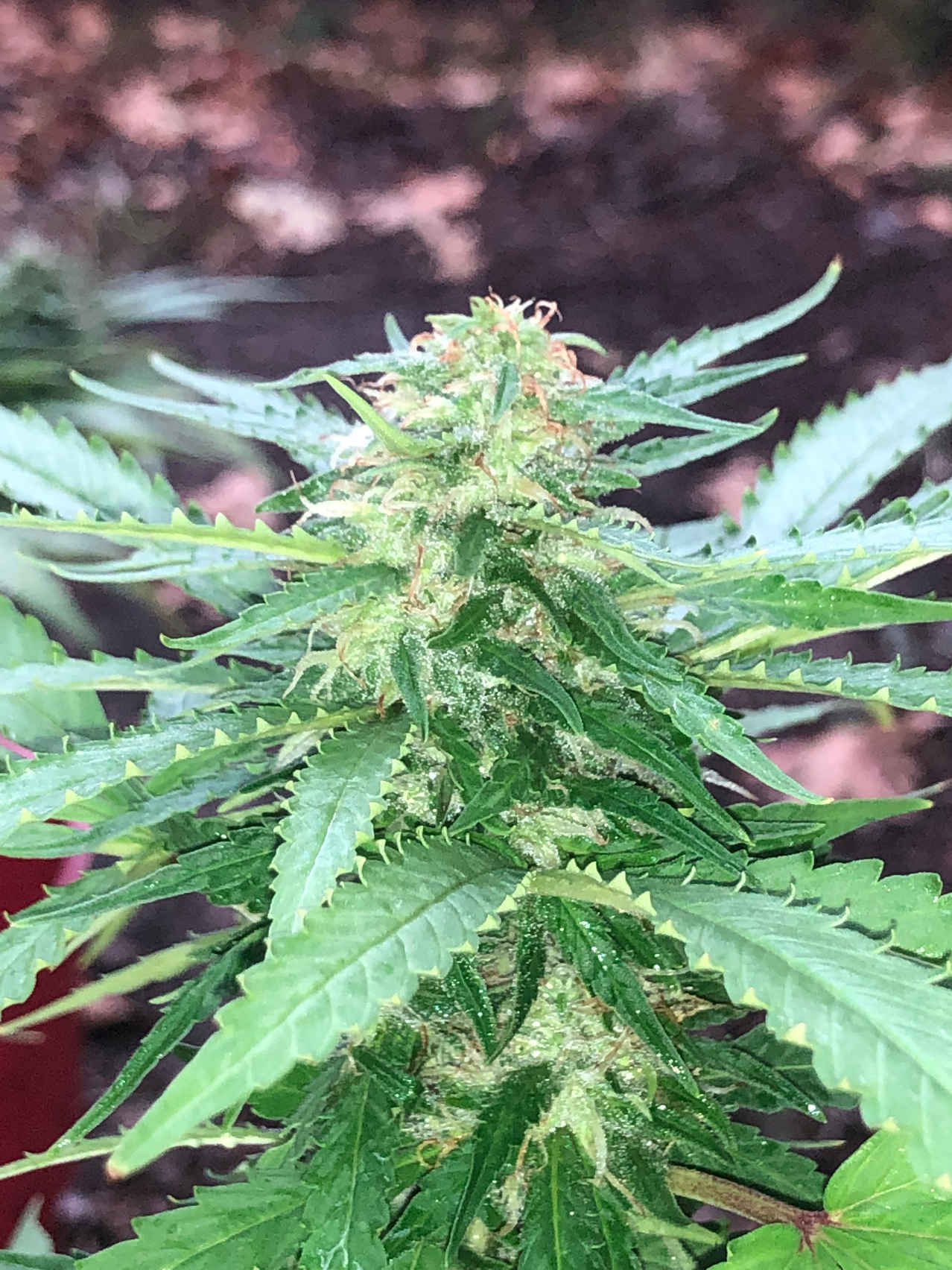 Healthy... wet.. but healthy (shook her off real good)
3 years ago
GranDaddyPuff How much do you think she will yield in comparison to the orbit ring one you have going
iiExoDiA Not too sure myself. This one seems to be producing larger bud sites but in my opinion it's going to make about 2/3 of what the other one is going to yield
This is going to be a huge cola !!
3 years ago
Loving that rain water
3 years ago
Starting to frost up
3 years ago
She's healthy
3 years ago
She's healthy
3 years ago
She's growing like mad
3 years ago
Added banana tea on day 114 also
3 years ago
Not as frosty as #1 but she's going to be a grower not a shower 😂
3 years ago
Growing crazy
3 years ago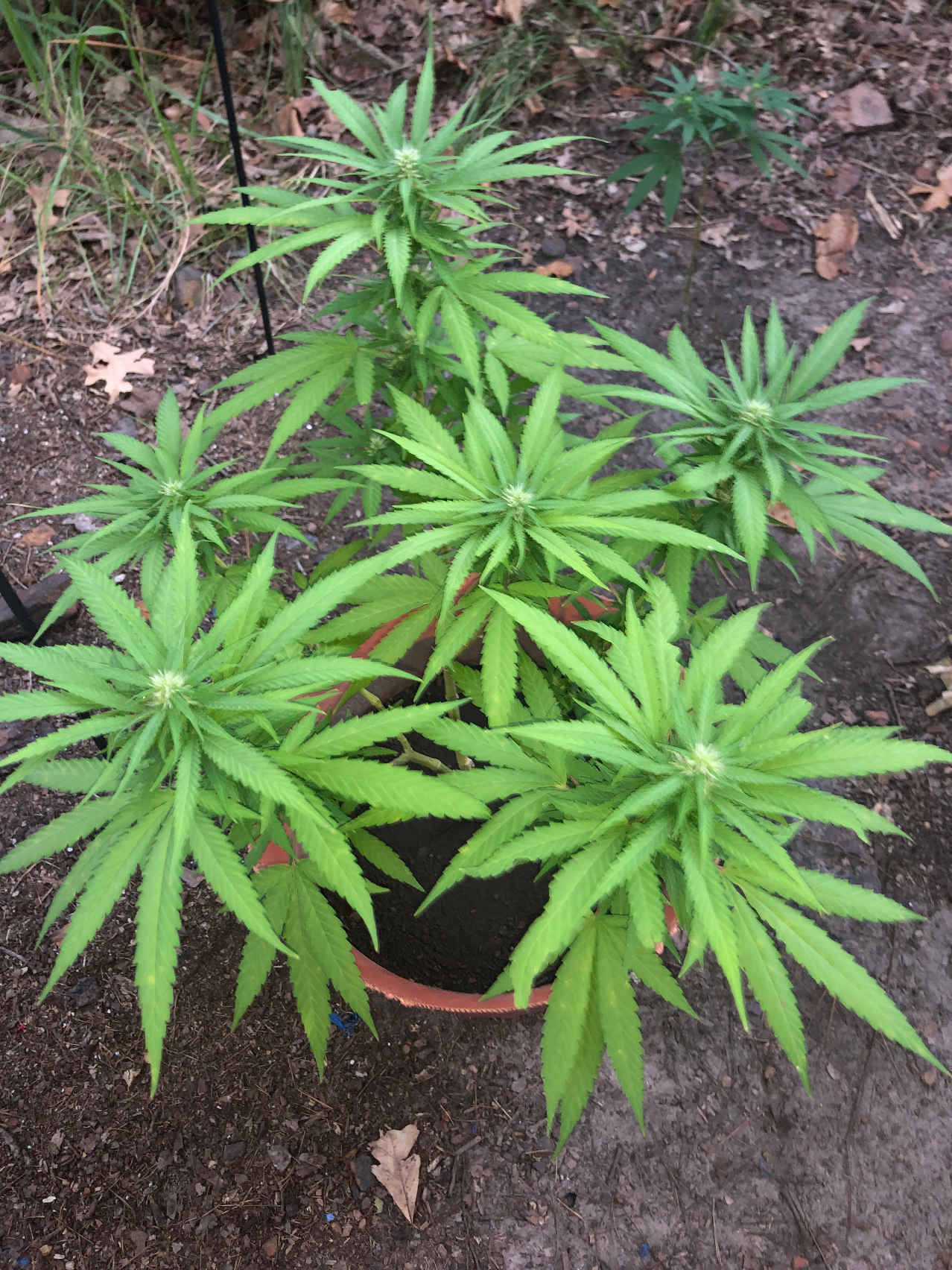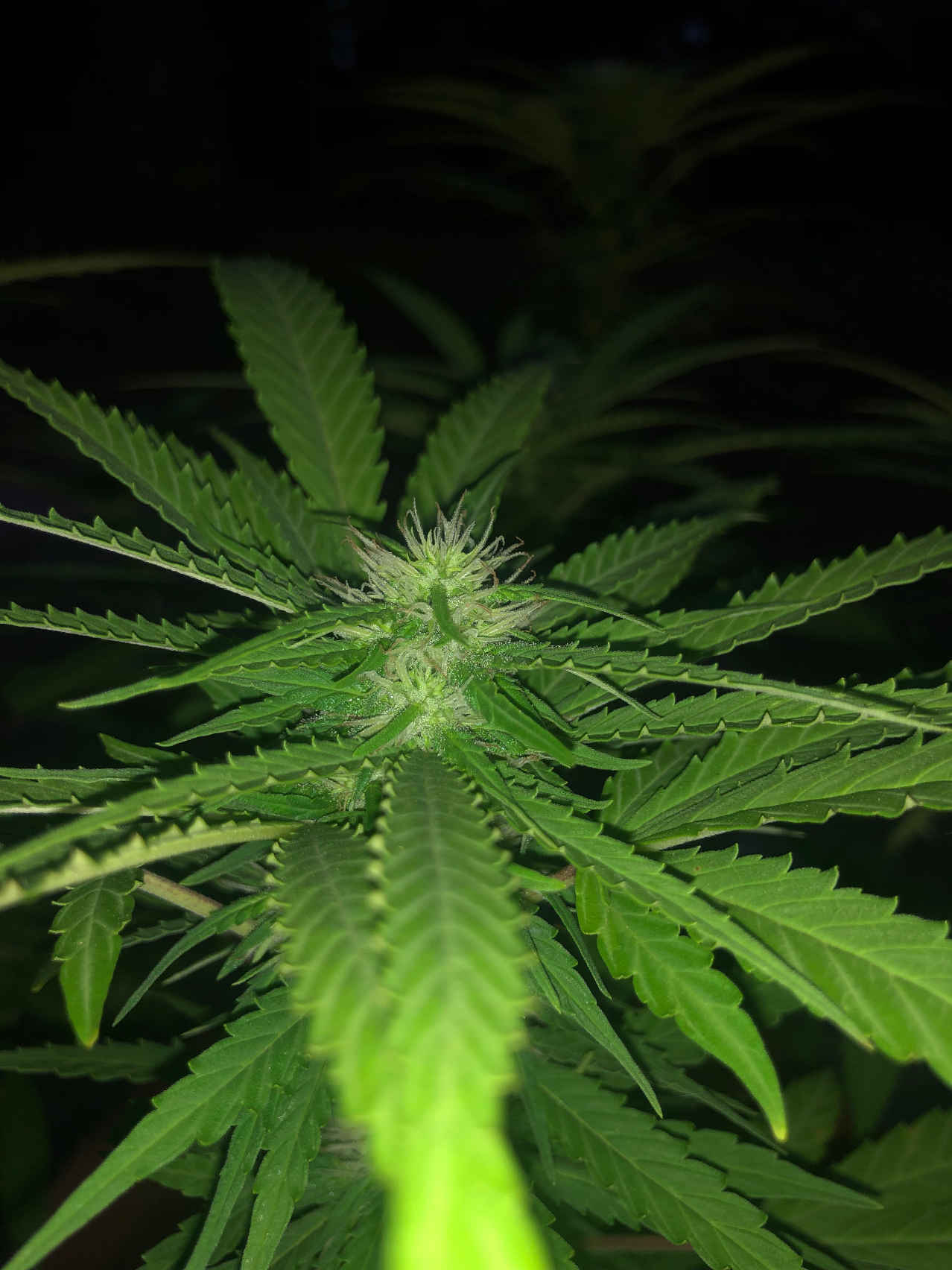 Only 4-6 weeks left before the chop
3 years ago
I didn't skip out she got banana tea as well
3 years ago
Soaking up the sun
3 years ago
Keeps getting closer to harvest still a while to go tho
3 years ago
She was going a pale green. Added some worm castings a few days ago she's loving it
3 years ago
A lil nug shot for y'all
3 years ago
Flowering nicely
3 years ago
This is the beginning of week 3 of flower
3 years ago
What do y'all think
3 years ago
She got light rain today
3 years ago
She's popped up a whole bunch of buds last night
3 years ago
Not the best pic but this one is standing at 21 in tall
3 years ago
Close up of the budding just barely starting
3 years ago
She's growing healthy
3 years ago
This is a mini montage of this plants vegetative growth
3 years ago