simplesmoke
Blueberry Cream
Test Run
Starting veg in solo cup, Feeding: Dr Earth's 4-4-4 All Purpose, & 3-9-4 Bud & Bloom Booster 🍽, Light Fixture: ElectricSkyEs300 ⚡️, Climate: Temp ~ 77°F - 86°F ) Humidity ~ 45% - 78% ( 🔆💦, Growing Medium: Canna Coco ☕️
SimpleSmoke If anyone knows why my tips light green like that lmk 🤔
Zergas Looks like fertilizer burn plus you top leafs are a very dark green also indicating too much nitrogen. How much are u feeding it in ppm and how often?
✔️ slight nitrogen tox possibly
4 years ago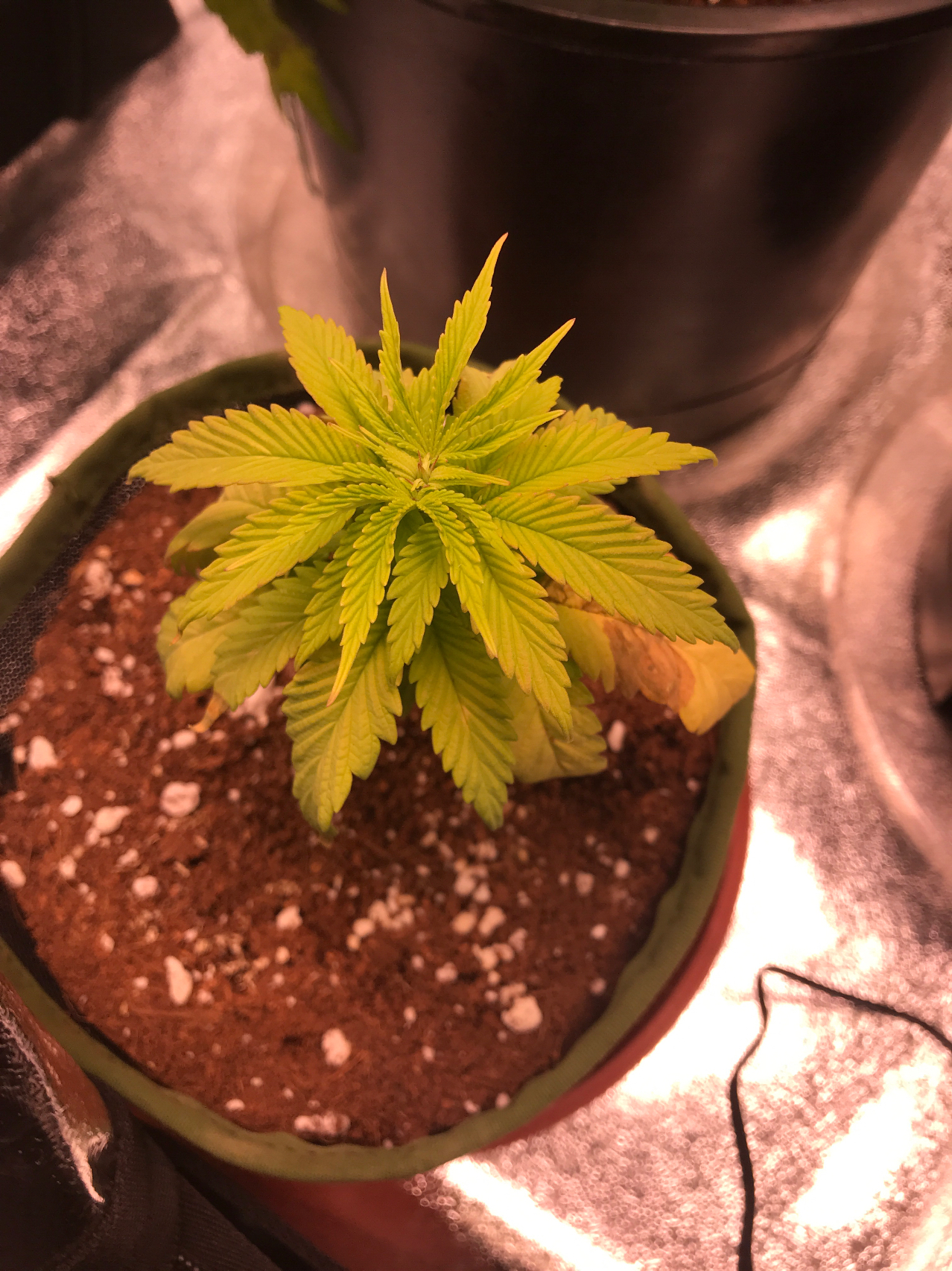 Just transplanted let's see what happens 🤷‍♂️
4 years ago
Ladyarcher This girl needs a new home :).. have you transplanted her yet ?
Zergas Cut back on the nutes. Showing tip burn on new leafs.
SimpleSmoke Transplanted today, not too disappointed of this one fails on me for I have given her a world of stress 😂
Had some complications, hopefully fixed and translating this beauty on Sunday 😬
4 years ago
Slight pruning on dead lower leaves
4 years ago
Transplanting soon
4 years ago
Looking good! 🥴
4 years ago
Gave first feeding of urb natural
4 years ago
My luck... I spilt the cup over and the seedling got bent.
4 years ago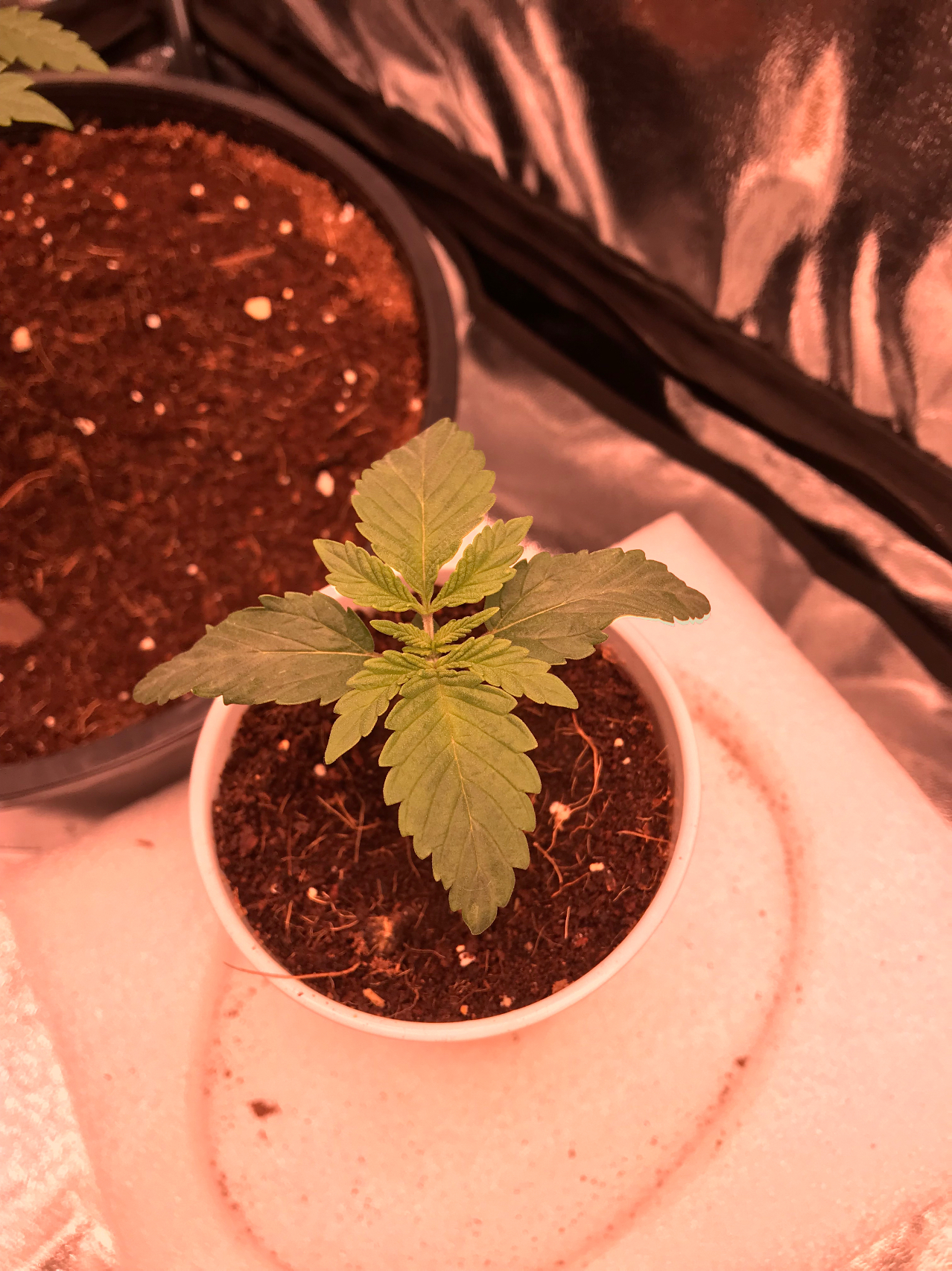 Switched to 18/6 will add notes in a week
4 years ago
About 2" looking healthy!
4 years ago
24 light schedule, about to switch to 18/6
4 years ago
Day 2 From breaking medium 🍦
4 years ago