e
Multi-strain Grow
New grow with 5 different strains
This is my third overall grow and first one with multiple strains. Excited to see how it all turns out!!
Day 40 of flower
4 years ago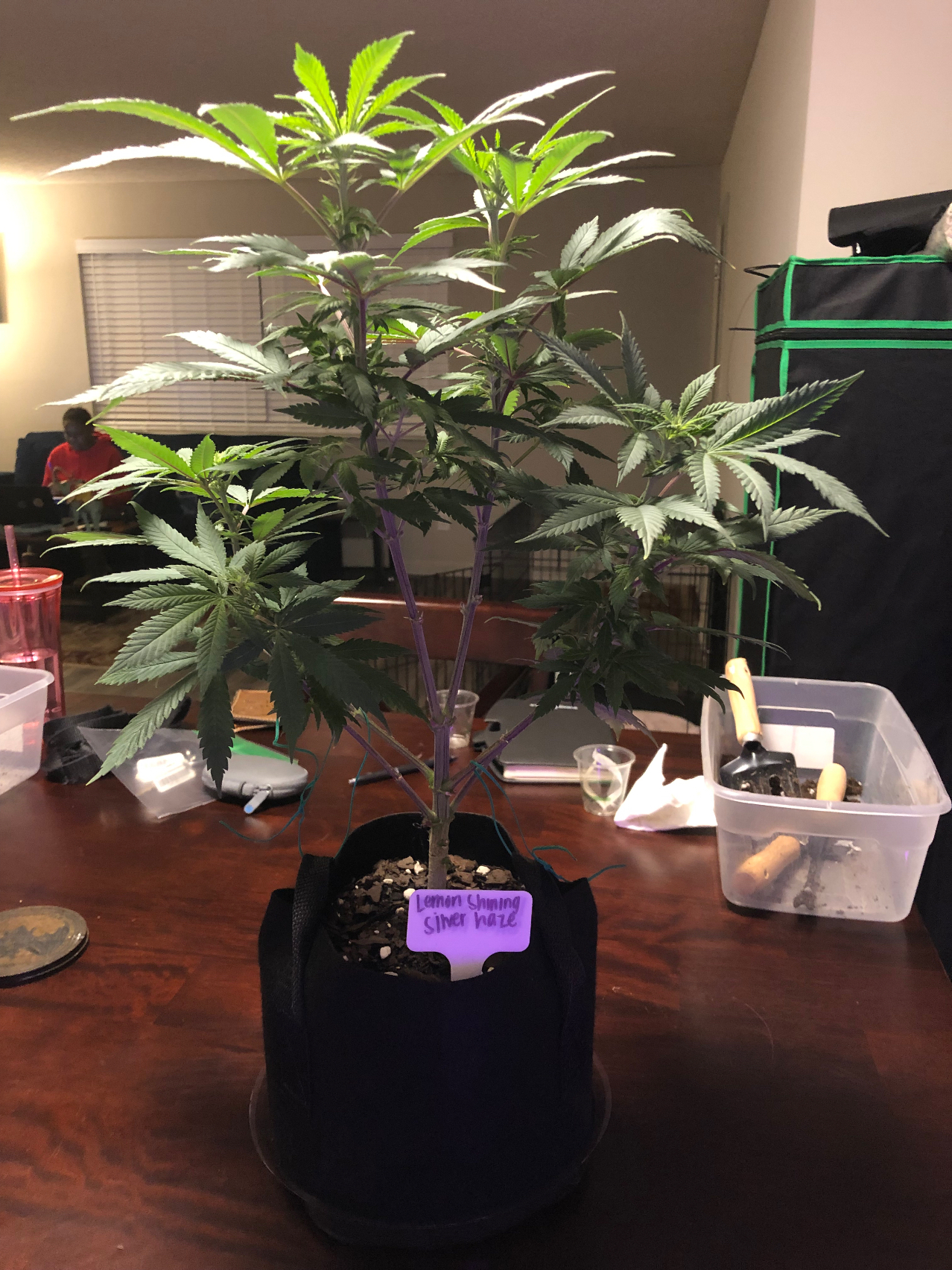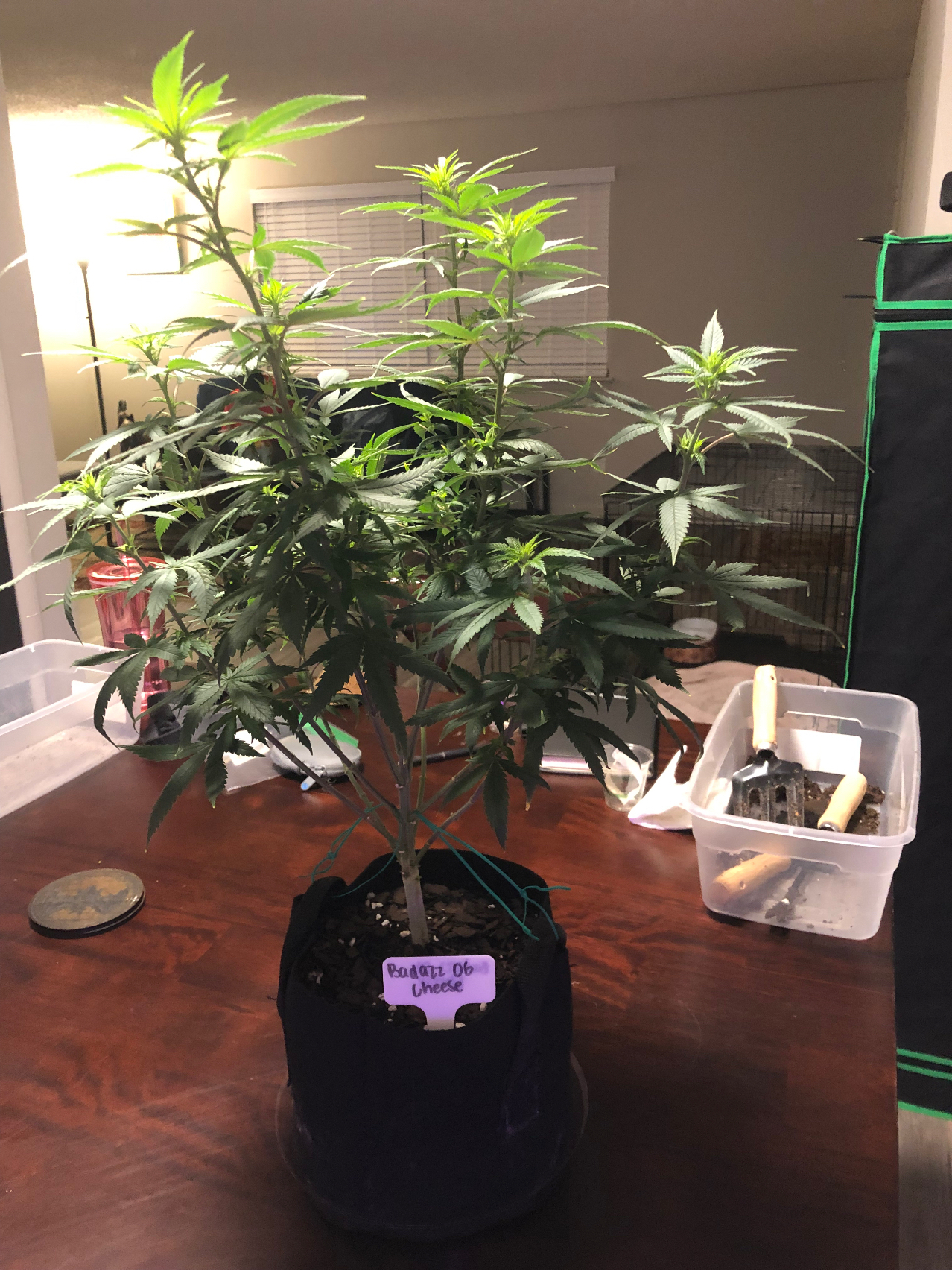 Day 10 of Flower Branches are stretching like crazy! Rotating the plants every day to make sure they're getting enough light in this right space.
4 years ago
Moved the plants to a smaller tent to start flowing. I know it's not ideal but I need the bigger tent for my 10 clones 😅
4 years ago
Took clones from each plant (will be documenting this in a separate forum) , defoliated and lollipop plants. Will flip into flower in the next few days
4 years ago
Cloning these babies next week And gave away one of my clones (I'm too nice)
4 years ago
Transplanted two clones from a previous grow into 1 gal pots. Still wondering when I should flip into flower for the older girls.... any suggestions??
4 years ago
Plants growing great except cbd that's looking thin and stretchy 😕
4 years ago
Girls are growing good. Except, I'm seeing yellow/brown sports on the bottom of baddazz OG cheese And a bit of yellowing on special queen #1 - also topped all of them.
4 years ago
Freshly watered plants - CBD plants is growing but looking stretchy.
4 years ago
Increased the lighting from 90w to 300w LED & Plants are adjusting well and showing no signs of shock. - CBD strain is growing a lot better and not looking mutated anymore. - Took 2 clones from a blueberry strain I just switched to flowering right now. (Hidden in a few of the photo)
4 years ago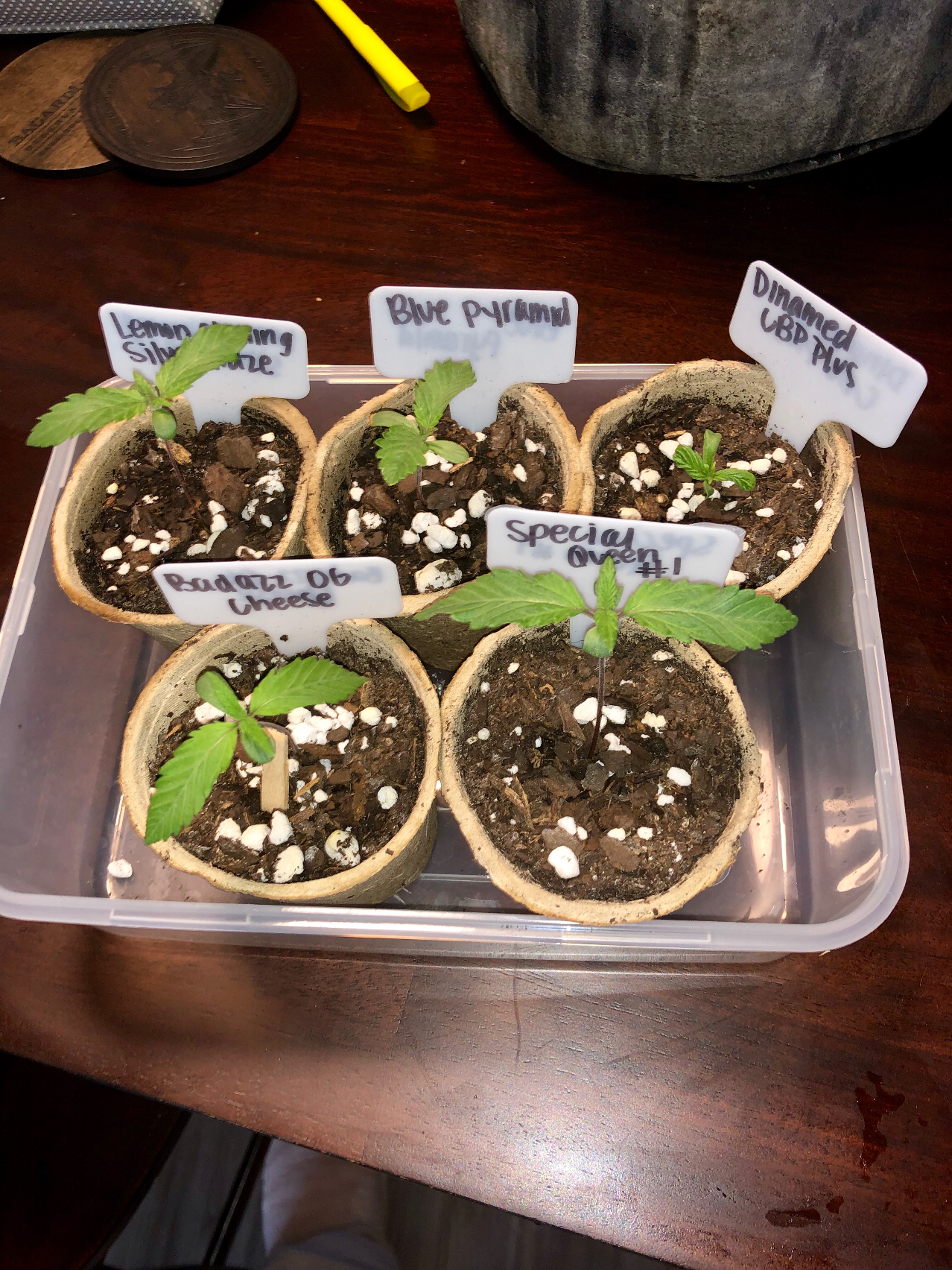 Transplant day! I transplanted all five seedlings into cloth pots after seeing roots come out the bottom of the peat pots. Dinamed cbd strain still struggling :(
4 years ago
SMEHTHESMEH Never had any issue in seedling stage but from all the research I've done it's all about lights and a stimulant for root growth. Have you tried Mycorrhizae? I really like it and it seems to give a great vigorous and healthy looking start to all my seedlings.
E Hey! They are currently under 2 45watt LED lights.
View 6 additional comments
Dinamed not looking too hot
4 years ago
All have sprouted at this point :)
4 years ago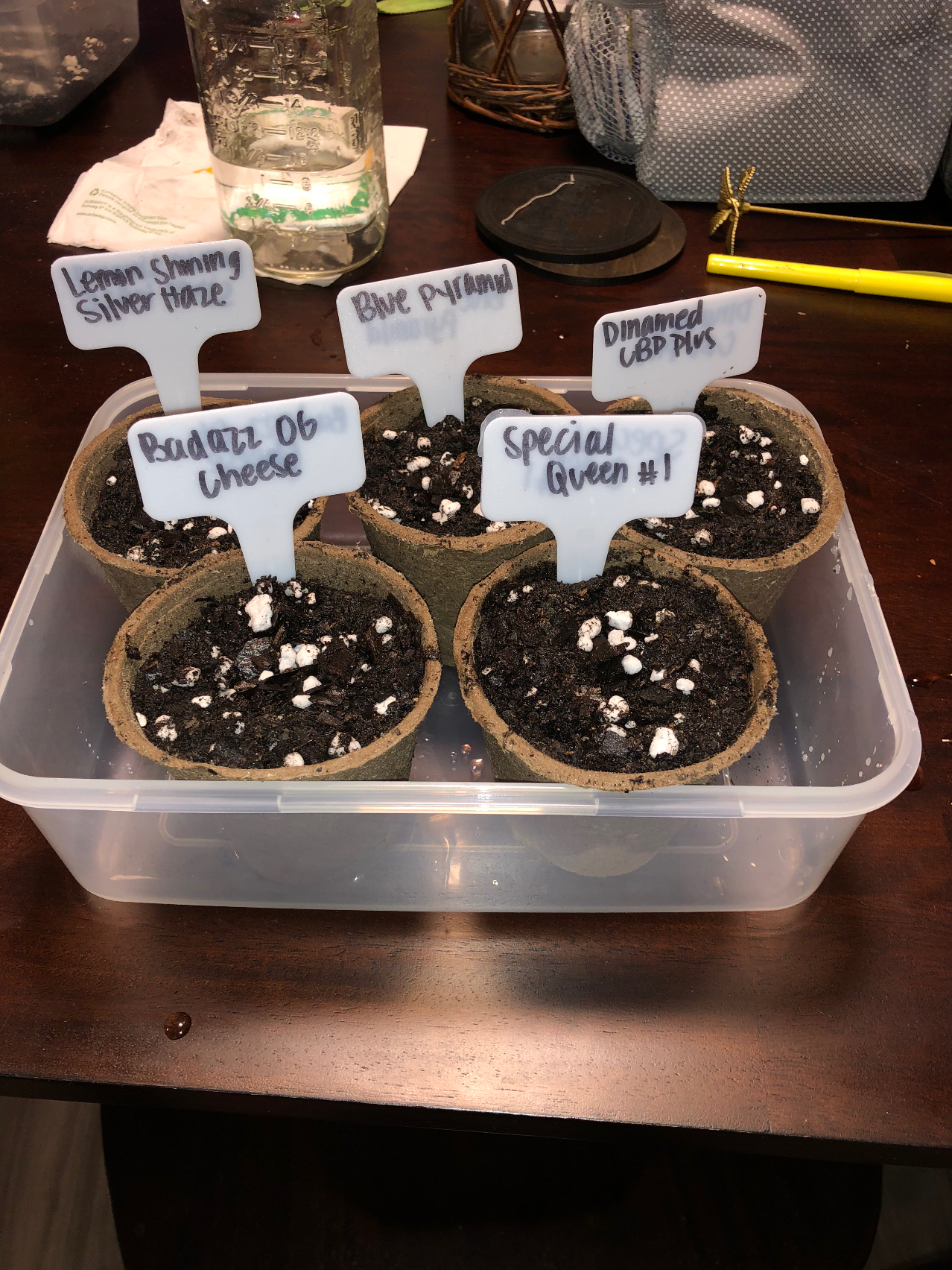 Planted 5 germinating seeds
4 years ago