terradawn
Outdoor Transfered Indoor
Summer 2018
Given to by neighbor. She was started from bean in March (3 months ago). Topped and under full spectrum CFL bulbs.
Made a lollipop out of her. Lower branches not getting enough light. Almost flower time!
5 years ago
Back inside she goes to a custom space, needs more light!
5 years ago
Decided to remove from the grow tent. Recovering from LST nicely
5 years ago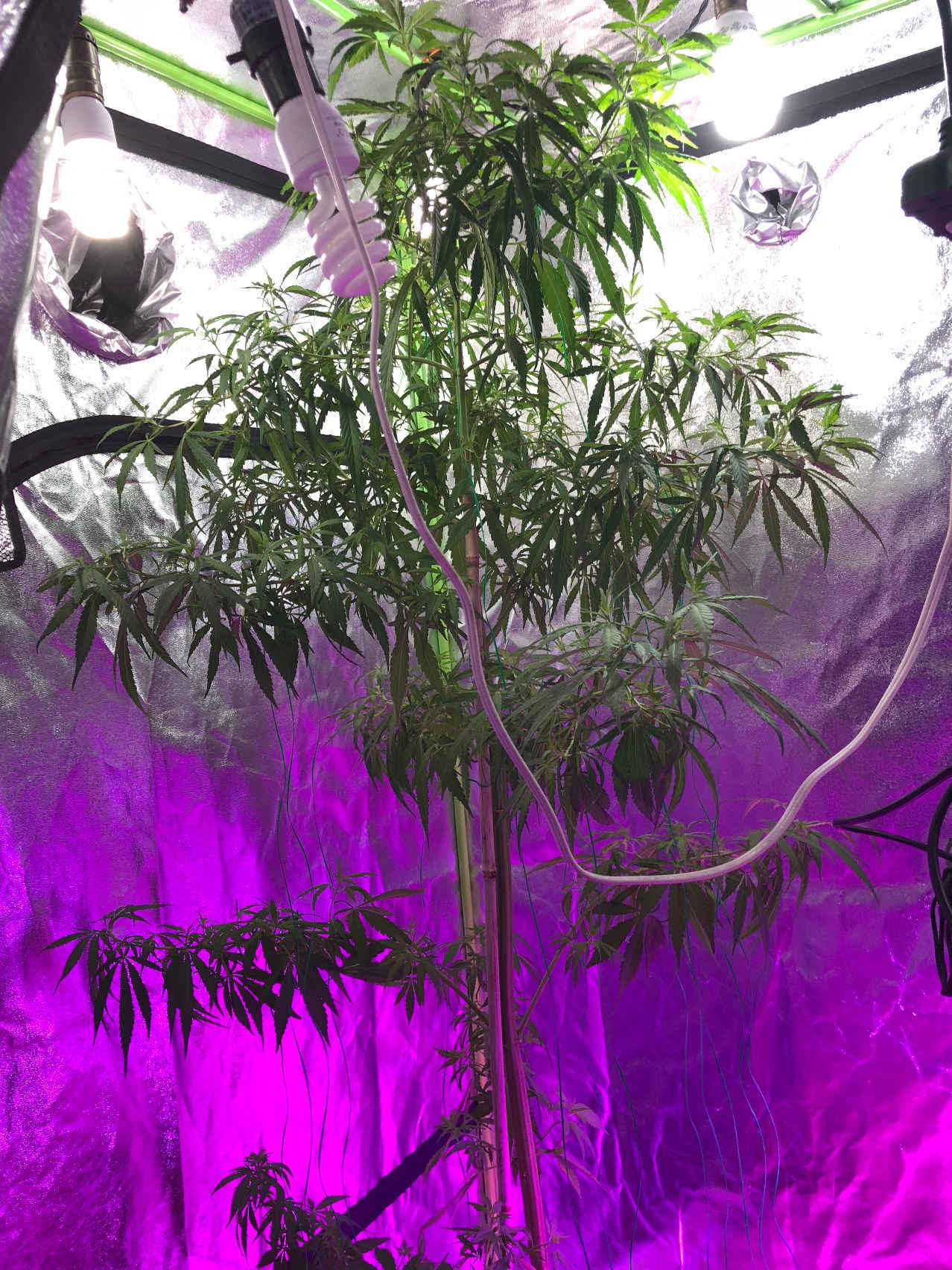 Not much happening, still recovering from the late LST'ing
5 years ago
Recovering from LST and under unfavorable lighting conditions
5 years ago
Morning after LST and responding!
5 years ago
Taming the beast with LST
5 years ago
Moved inside grow tent by Vivosun hung full spectrum CFL, until LST'd
5 years ago
MotherGoose Plant hasn't stretched yet? You might run out of room in tent when it starts flowering.
TerraDawn I can see that happening Mother Goose, going to do some bending and yo-yo them. Should be interesting! Thanks for the comment!
Trying experiment, stay tuned..
5 years ago
Waiting for grow room..like a Xmas tree boss! Transferred to 3.4 gal Molded Fiber Container, engineered to breathe. 1 Tbs Epson Salt Plant Nutrition sprinkled around the base then watered.
5 years ago
TerraDawn Epson salt is an old Gardner's trick for planting, transplanting, and a folier spray. Not sure if I'm seeing any real results yet, using it on some and not on others. Give 'Epson salt for plants' a google for more! Thanks for the question and follow!!
56" or 4' 8" from soil. Grown from bean and outdoors for 3 months.
5 years ago