moon.unit
Grow22
Right
10 clones taken from current grows, will use strongest 6. Critical XXL, venom, rainbow 🌈 glue, Gelato 🍧 cookies 🍪.
57/63 couple of plants ready in a day or two.
a year ago
44/63 front left added 40 veg lemon 🍋 venom. When these girls are done , this space is staying on flower going to add one new plant each week
a year ago
37/63. Way over half way through the scheduled 63-70 day flower. The venom front middle has not really got going in flower yet. Shame was a tiny clone taken from a 7wk+ flowering mother.
a year ago
moon.unit A mix , bottom right orange cookie auto, rest critical Xxl. Rainbow glue, lemon venom
30/63 half way ish .
a year ago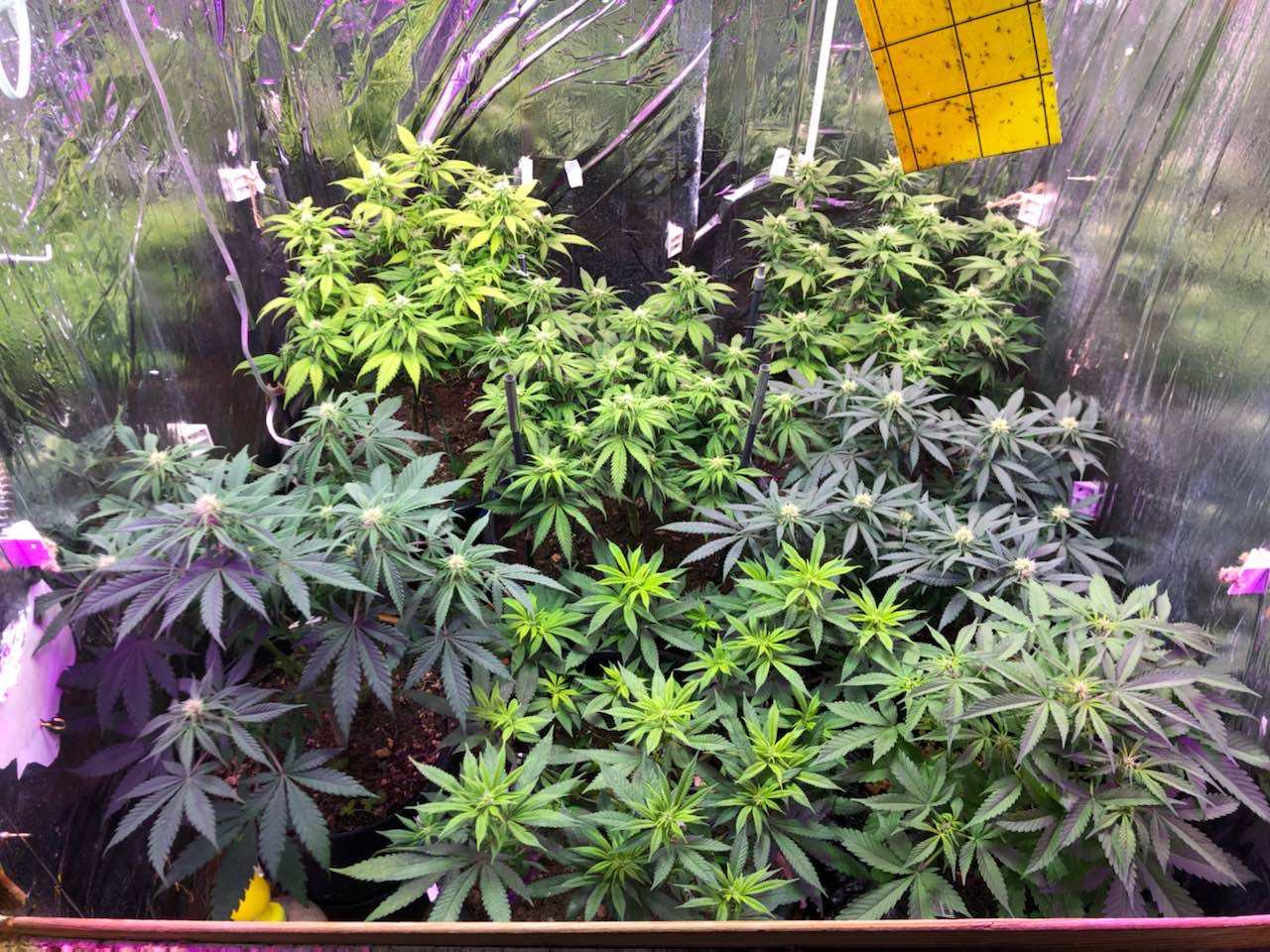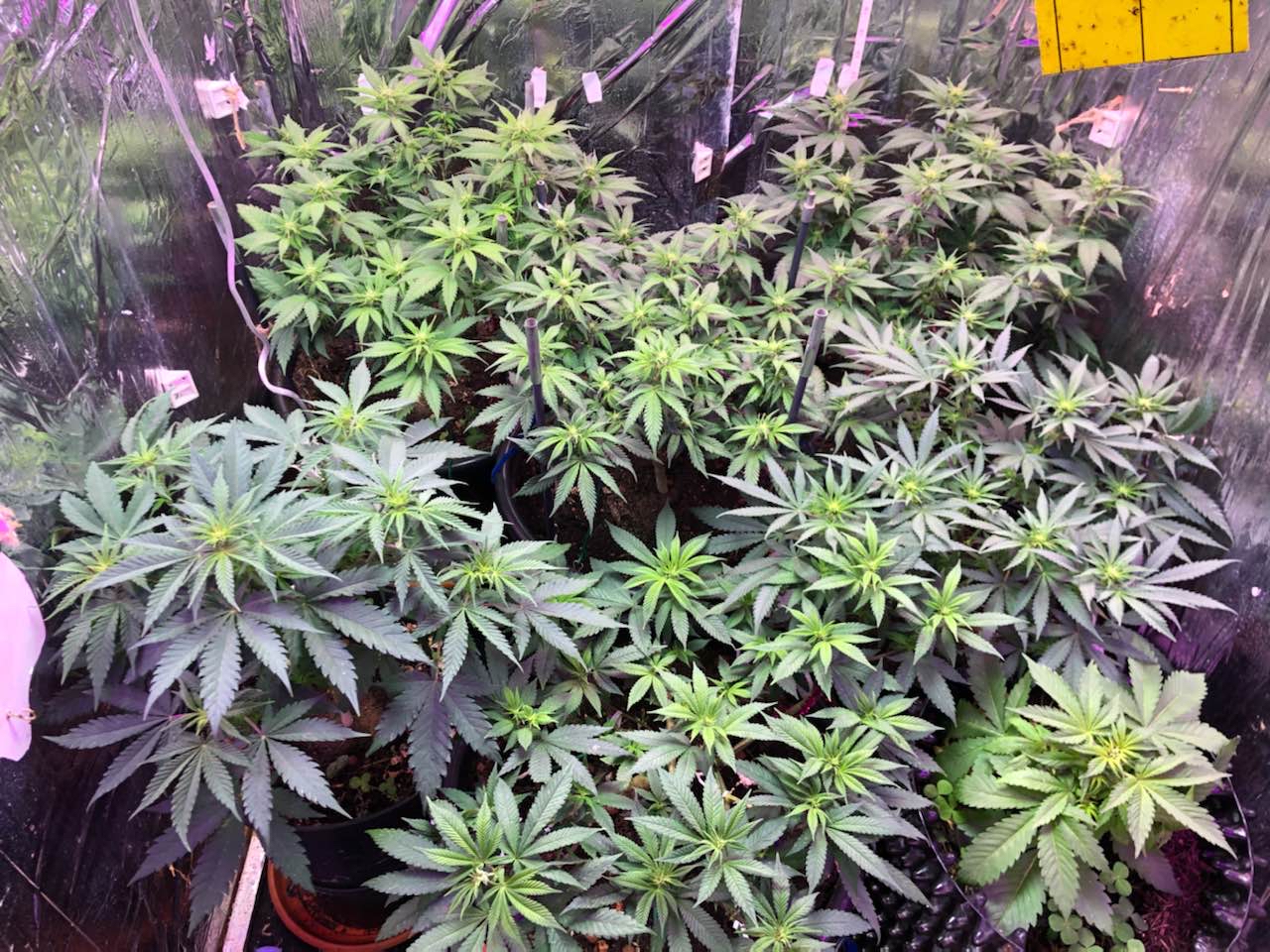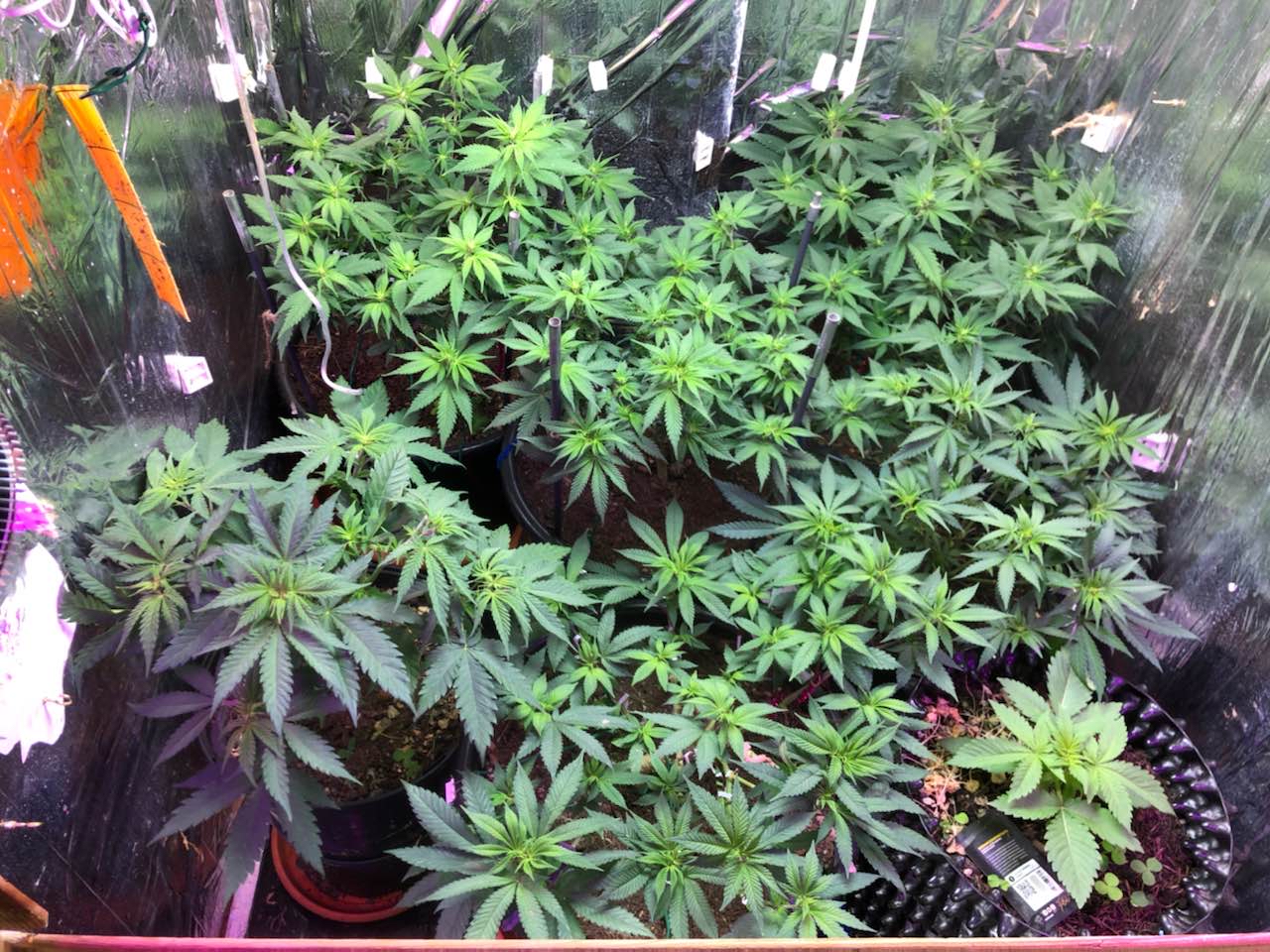 35/35 veg ✅ . -1/63 🌸 flipped 12/12
a year ago
25/35 days in the veg. Heavy fees today as these girls are going alone for a week while I go on my hols. Will flip when I get homs
a year ago
21/35 more topping and heavy LST on the four big ones. All looking strong 💪. Added a cheeky auto in the gap.
a year ago
14/35 topped and secured biggest plants, will let grow out six inches now and see what they look like then, want to do a better job of controlling the amount of popcorn so going to lollipop 🍭 later
a year ago
moon.unit Will go over 35 day veg now. Going on hols when I wanted to flip. Too early before I go
11/35 still waiting for a couple more girls. Struggling with low humidity.
a year ago
0/35 Veg . Two clones still to add when they take.
a year ago
moon.unit Seen a few thrips 😡 already. Sprayed with horticultural oils.
10 clones will use best 6 for grow22
2 years ago