ontariogrower
Mixed seeds
Wont know whos who until they grow
As seedlings I was getting them transplanted into red solo cups and I somehow mixed em up. Now I have no idea until flower what is what! Makes it interesting though. Currylato (plug seed bank) Chocolate mint og (humboldt seeds) 24k(DNA Genetics) GH Flora trio nutrients with golden tree as an additive.
Choc mint og/ 24karat / currylato
These girls 2 of them were pollinated and have some seed, still growing because I want the seeds to mess around with for future outdoor grows. The two shorter plants are getting dense very early and will have some big colas! Just fighting the pests etc and checking em daily. The one in the garage hasn't been affected.
4 years ago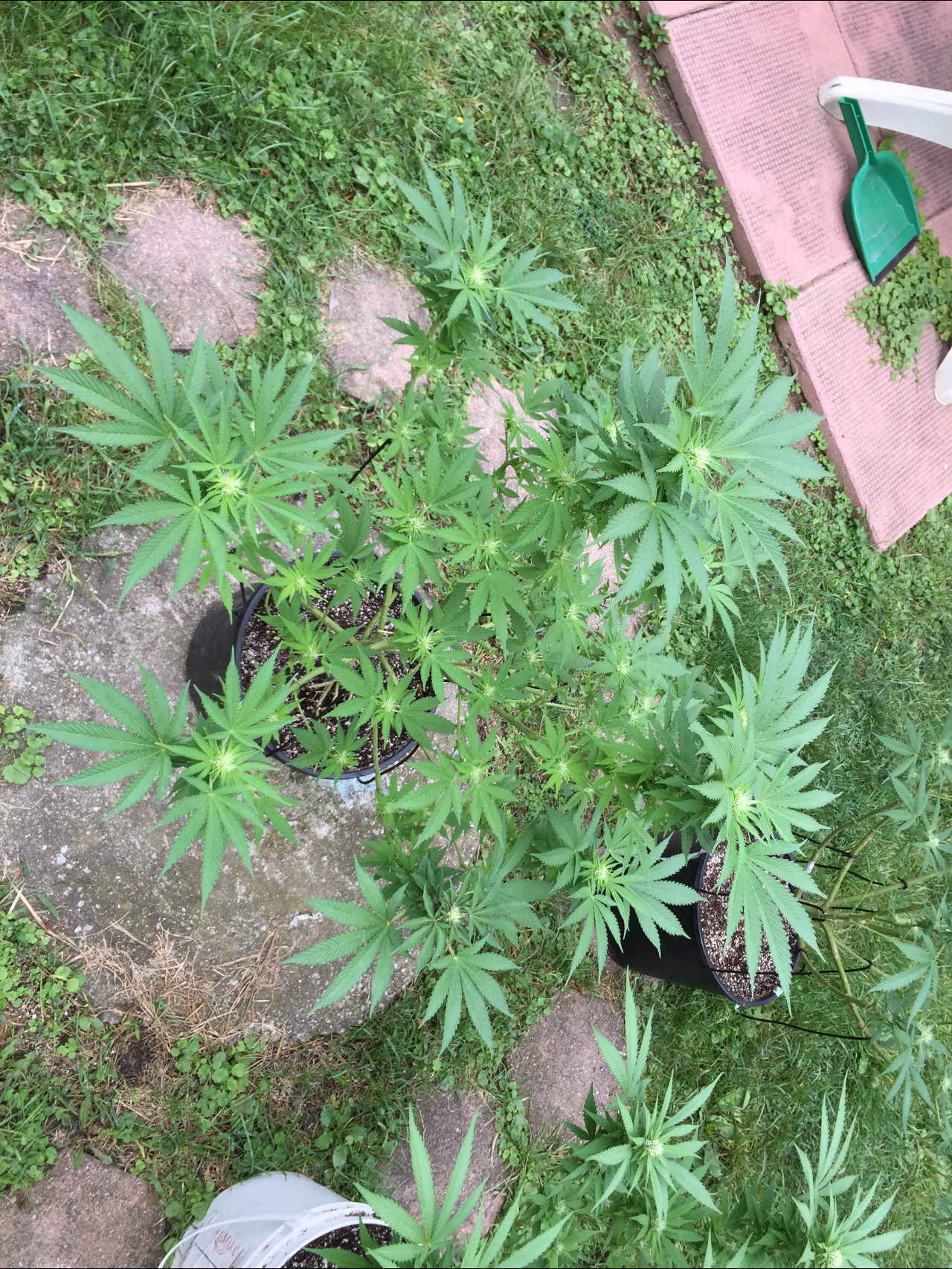 Front left plant is going to be a little beast. Flowering up nicely and gonna be all colas
4 years ago
Still presuming this tallest plant is the 24k aka kosher Tangie Other two won't be able to tell until they are way further along. Looking good though!
4 years ago
Looking very nice!
4 years ago
Some are just starting flower and one is further along in their stretch.
4 years ago
Now flowering, going to be pulling these ladies into the garage at night from here on out.
4 years ago
These three are entering flower and are focusing on growing flowers now.
4 years ago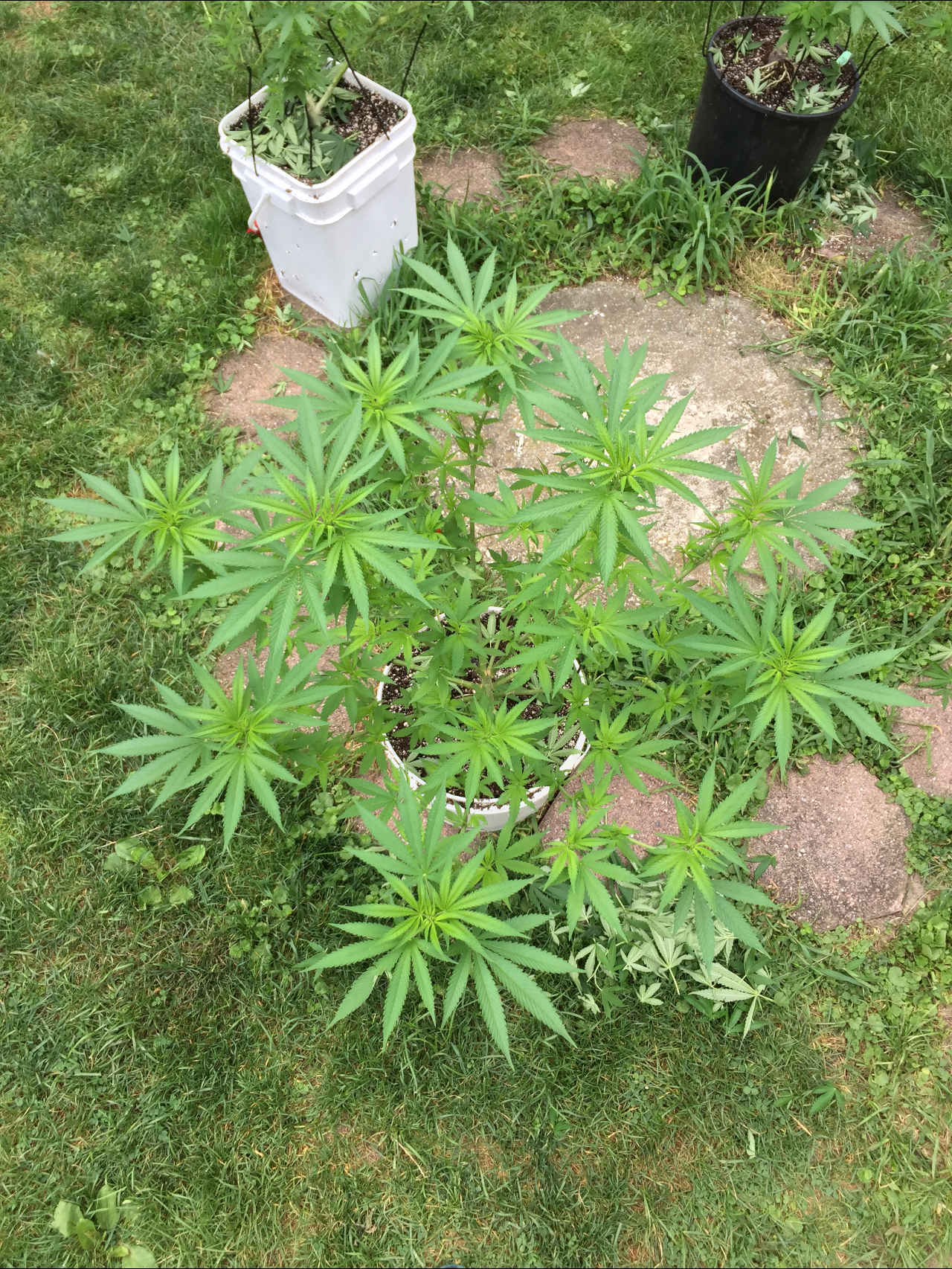 Looking good, all of them are entering pre flower.
4 years ago
Outdoor plants are looking very healthy. Excited about the stretch that should be happening soon, pistils are popping on all of them.
4 years ago
These three are short because I had them in my indoor grow room and like to get them bushy. Had to move them all outside once my blackberry og plant took over the whole space.
4 years ago