Lemon AK Auto
First Grow
One single Lemon AK plant from 420 fast buds. Planted into a 5 gallon airated pot under a Mars Hydro 1000 after germination. Happy Frog soil
Fem Auto Lemon AK 420 fast buds
Super late to post, but I've trimmed and jarred Stella! I think I've got over two ounces here, will get a definite weight soon, haven't smoked a touch of it. Excited to start this second grow now that I've gotten a taste of success 🙏👌
2 years ago
Couple weeks left! Starting to really thicken. I've decided my next grow will be two plants, a spur diesel and a purple punch, both from 420 fast buds. Planning on germinating on the last week of Stella. I also did a little defoliation to any leaves that were clearly on the way out.
2 years ago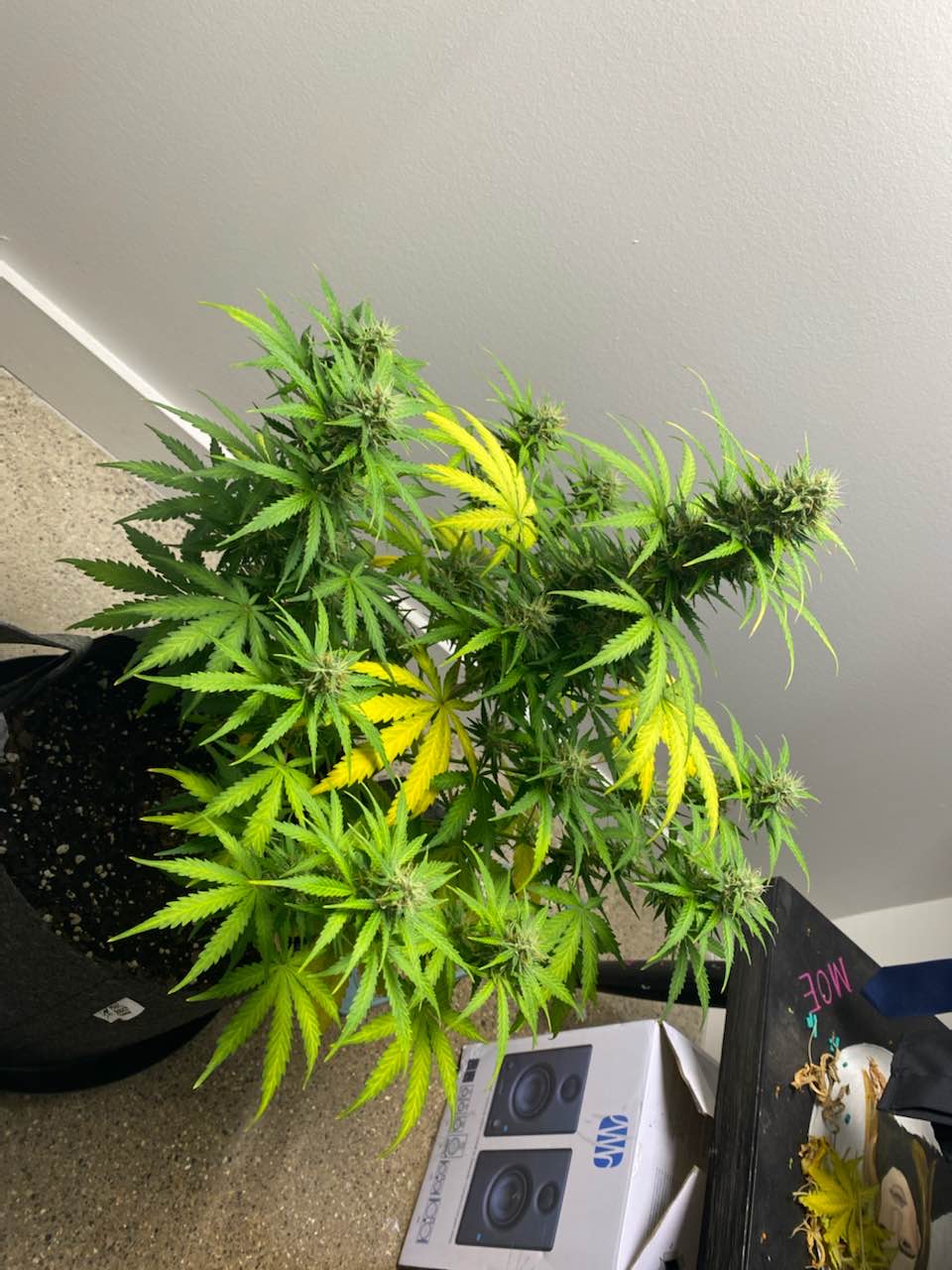 We are hitting the last few weeks! She's thickened up with a lot of time to go, my plan is to do another Lemon AK and a second strain on my second grow, where I'll try my technaflora nutrients for the first time.
2 years ago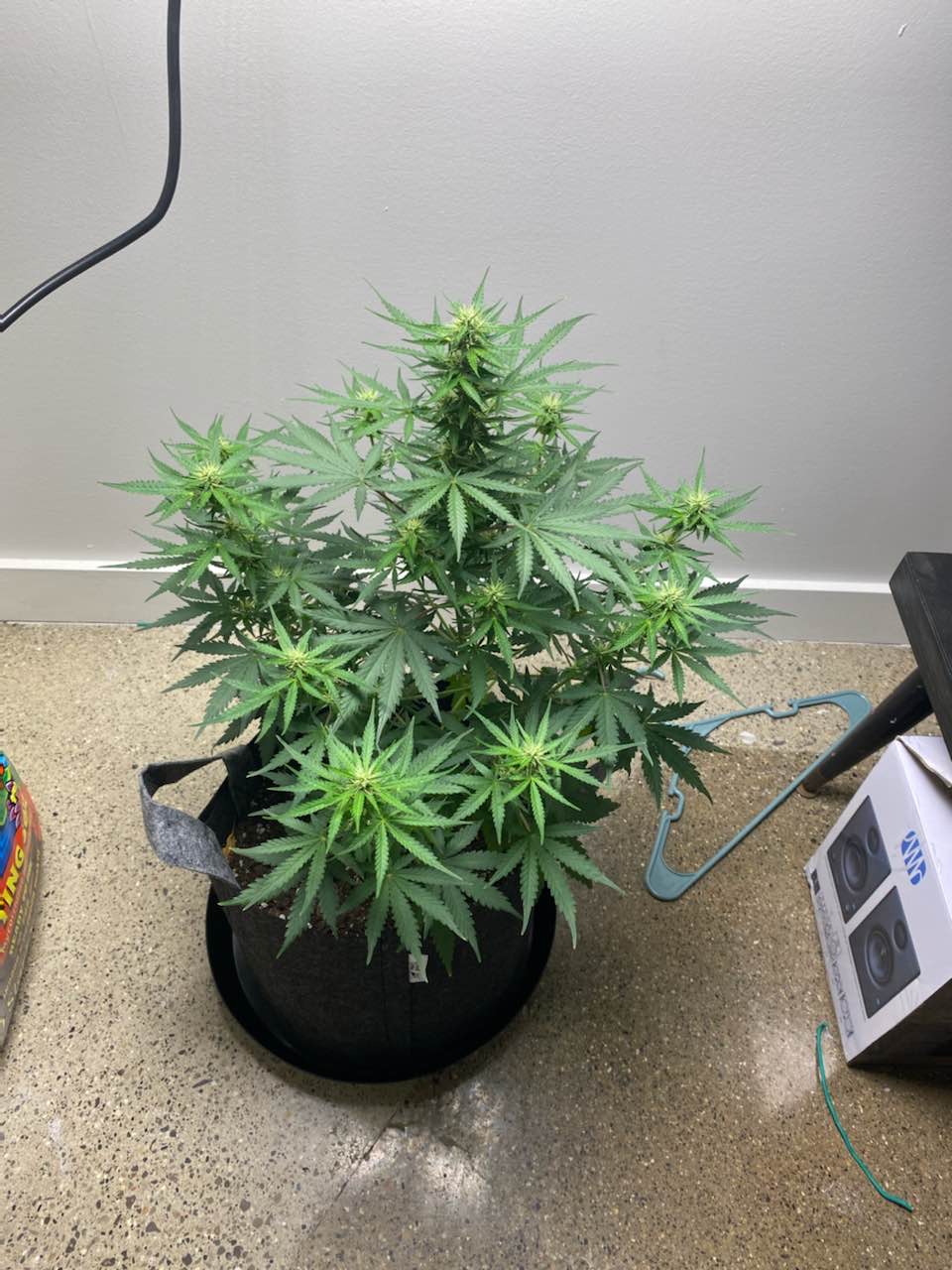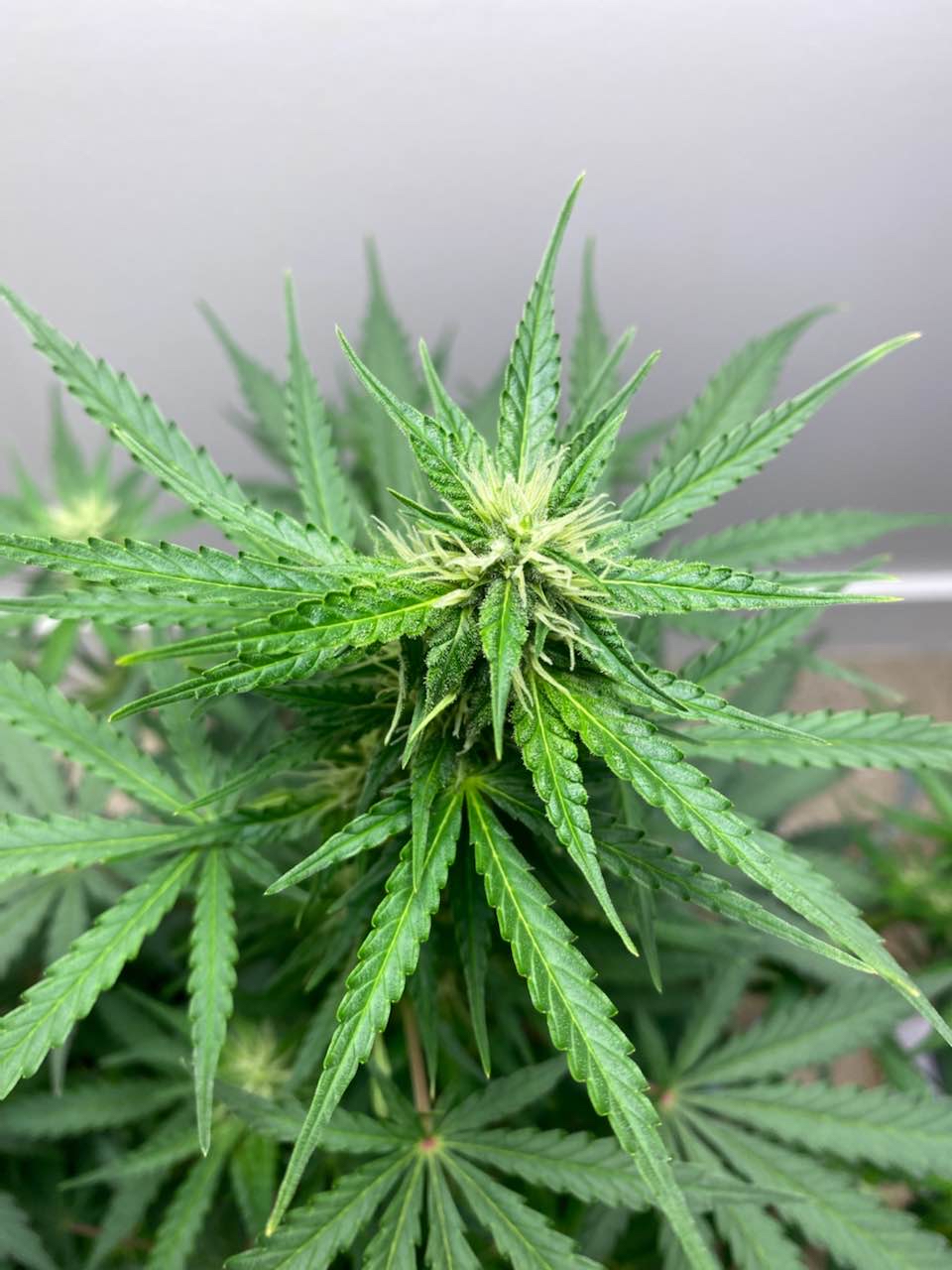 So we lost power from Last Saturday to yesterday at 9pm, so she has been next to the window all day every day. I think it slowed her down slightly but she is starting to fill out! Hoping for 2 ounces due to the underwater incident and the no power. This is also leading me to think I could grow two in here, so I may do another lemon ak and try the nutrients on it, while also a second strain. Suggestions welcome I'm looking for a fem auto
2 years ago
Another week in the books! She's really starting to get into flower, will most likely start nutrients on Monday for the first time. I had a mishap of underwatering about a week ago and took about two days to recover completely. Although my overall goal was high to begin with, I will be happy if I get two ounces out of her
2 years ago
I think we're starting to get into a preflowering stage! Lots of hairs over the last couple of days, really getting big.
2 years ago
Getting huge! Should be getting close to flower soon! Not sure whether to retie it or not, it seems to be doing well and the lower nodes are catching up quicky. I had to raise my light a couple of inches it's getting tall!
3 years ago
Retied today, before and after pics! It seemed like it was wilting slightly even though I had just turned the light back on, but I also haven't watered since Wednesday so gave it 30oz, biggest to date.
3 years ago
Lower branches have popped out! So far so good
3 years ago
The LST seems to be going well! Pics are before I retied for the first time, second ones are after, and the last is a few hours after and it has already adjusted! It's really starting to get bushy! LST advice, really any advice welcome!
3 years ago
I've decided to attempt some LST for my first grow, I'm a little confident that this plant is looking healthy and it's all but reached the edge of the pot. We will check back tonight when I get back from work!
3 years ago
greenqween I like using grow bags too! This year im using 15 gallon bags 👍🏻
It's first pistols showed today! Had a 13 hour shift at work and came back to a nice positive 👌
3 years ago
I've decided to name her Stella the Sativa, and she has really taken off over the last few days! Been watering every other day about 6 ounces or so. Any advice welcome!
3 years ago
📀Golden Ratio 📀 Looks good keep up what your doing and she will grow like a beast! 🔥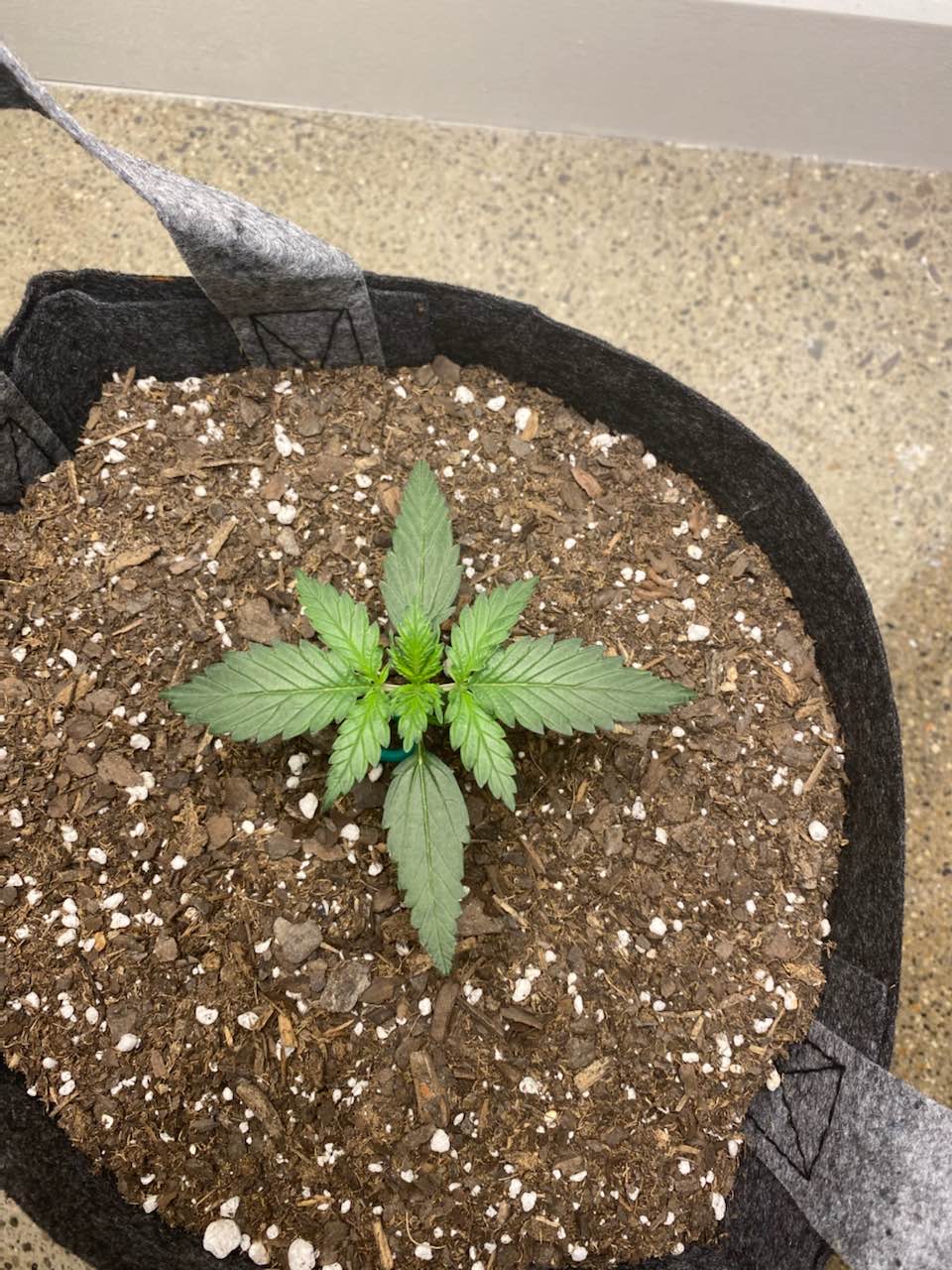 About 5 or 6 days ago I had a slight mishap where I accidentally watered a little too high, tilting the plant to about a 45 degree angle due to the weight. Although I caught this only about 20 minutes after the water, I have been supporting it since. I had been getting paranoid about overwatering and have been still opting to a misting1 or 2 times a day, but today I gave it some real water. The symmetry has been aesthetically pleasing to come home to after work lol
3 years ago
No signs of mutations, seems very healthy! Have been misting 2-3 times a day and over the last three days have watered it with an ounce or two of water, which it has appeared to have taken a liking to.
3 years ago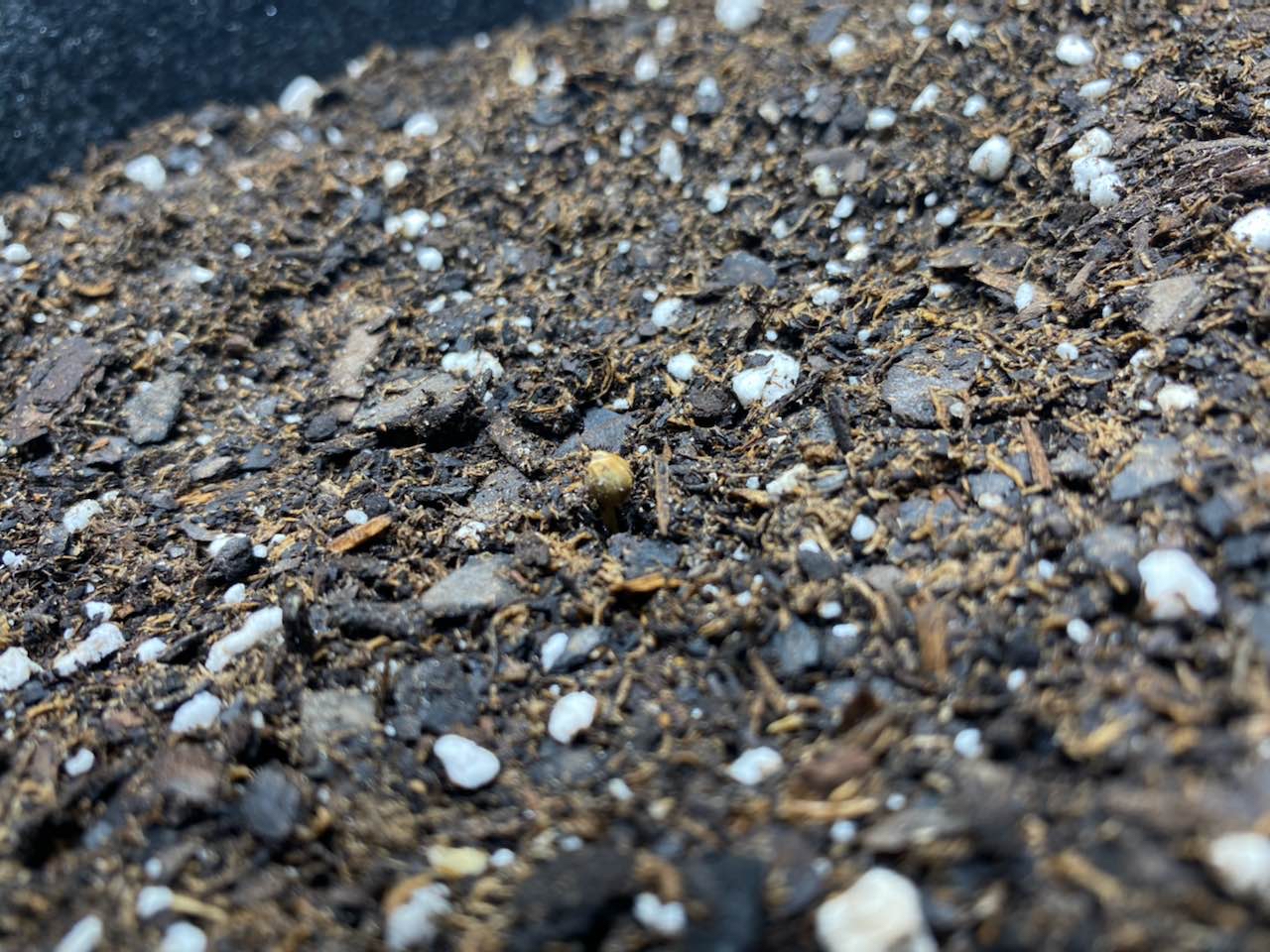 After an overnight soak on the 7th followed by the paper towel method for 2 days, I planted the seed into the medium just under a day and a half ago. It has already began to exit the ground!
3 years ago