mumfordzero
Mango Smile Auto Outdoors
Summer 2021
Remo Nutrients, Mammoth P, 5 gallon fabric pots
Mephisto Mango Smile Auto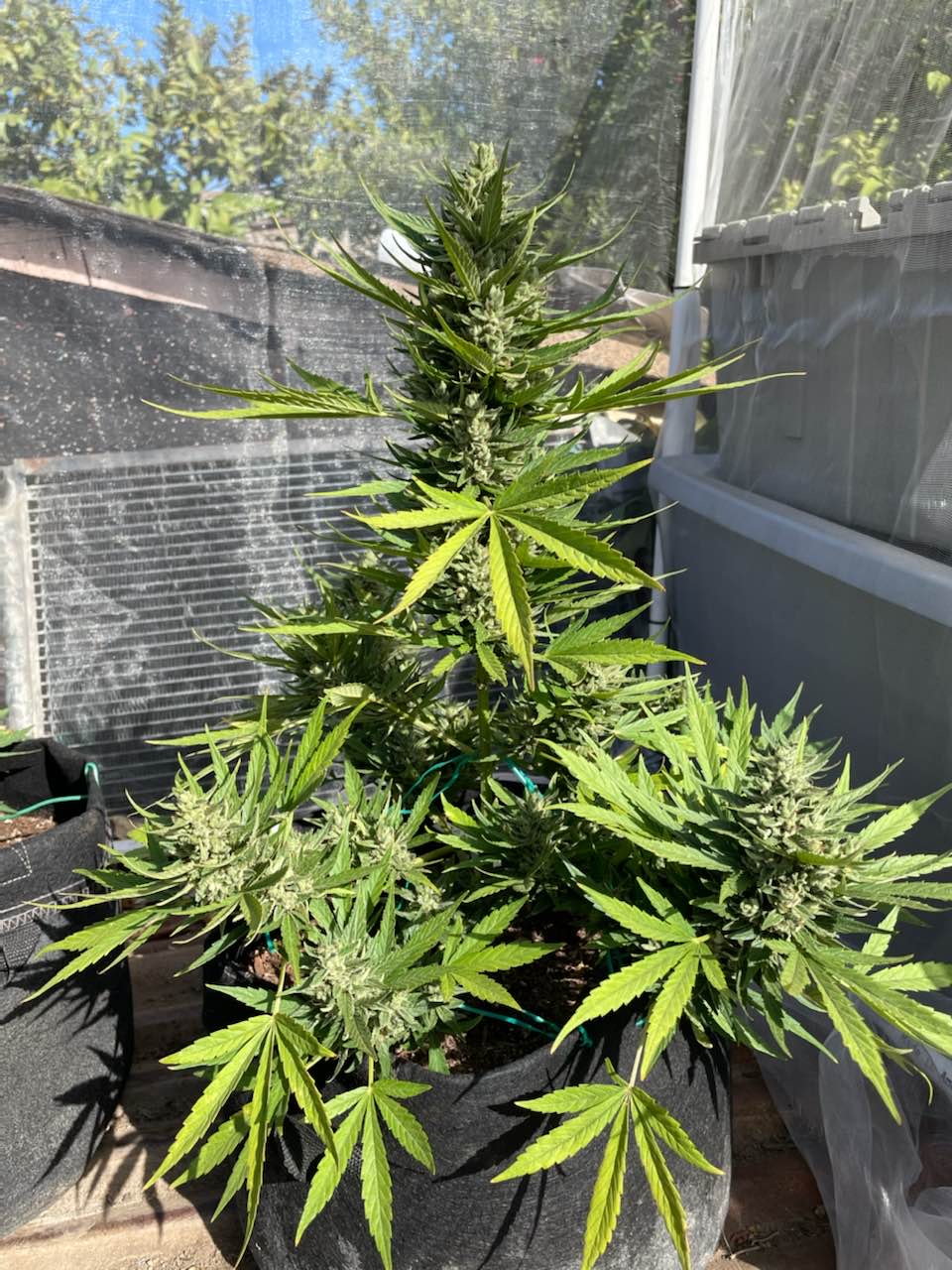 HELP: How much longer until it's ready to chop? It's on day 70 and the Mephisto website says 75-90 days. Hardly has any white pistils but I don't want to chop too early.
2 years ago
Peng What do the trichomes look like?
mumfordzero To be honest I have no idea, my phones camera is horrible and I have a jewelers loupe but I can't really tell if they're cloudy with it. It has only a few white pistils. If the buds could still get fatter then I'll wait
Peng If you search on the google images for trichome ripeness you will find reference images, clear look glassy, milky look white/opaque, amber is when the tops of the trichome looks golden
View 5 additional comments
Mephisto Mango Smile. Strain is suppose to run 75-90 days. Hoping to get at least 2 ounces off of this when it's done. I'm guessing it's 2-3 weeks away from chopping. It has an amazing smell, would definitely recommend if you're able to get the seeds.
2 years ago
HELP: Is this bud rot? What should I do? It feels moist
2 years ago
Sweet & Sour Chicken It's in flower I would make sure humidity does not get higher then 40% with a hydrometer. I can't really say it's bud rot because I do not see all of the plant but that's up to you the grower to decipher. How does this cola compare to the rest? You need to decide soon if it is indifferent to remove of spreading.
mumfordzero Well it's growing outdoors and in the night and early morning the humidity is at 80 percent but during the day it's in the 40s. This is the only bud that has the brown on it. I've had bud rot in the past and it's always because of caterpillars and the bud rot is normally dry and hard. I'm just glad it's not because of caterpillars. Should I remove the entire bud or just remove the bud rot on it?
View 3 additional comments
Peng Nice professional looking exclusion cage 😎👌🏻 what type of fabric is that? It looks like organza, I thought that might be too stiff for my structure, so used soft tulle
Insect mesh barrier to keep the moths and butterfly's away.
2 years ago
Peng Woah! I wish I had the space for this feat of engineering!
Mephisto Mango Smile Outdoor. Stretching at least an inch every day and it's now about 18 inches tall. Don't know how tall it can get but hopefully not more than 40 inches. Going to have to build some sort of insect mesh barrier to put over the plant because I've been having so much trouble with bud worms during flowering. I've lost 5 plants to budworms already.
2 years ago
Peng Omg dude, check out my grows from this year, I actually built a insect cage by lashing poles together with twine and draping soft tulle fabric, there's a pic I posted about a week or so ago on a day I forgot to photo my plants, the smugness of seeing a butterfly flying around it is immense 😎👌🏻 still got a bloody thrips about though but they don't really fuck things up as much as caterpillar in your lovely buds.
mumfordzero Butterfly's and moths are my enemy lol. I've had so much trouble up until I made the insect mesh barrier. I just put a new update for this plant so you could see the one I made. Yours looks really nice, we have to get creative to beat those budworms lol
Peng Ahh yeah I saw it, it's so nice not having to stress about the caterpillar 😎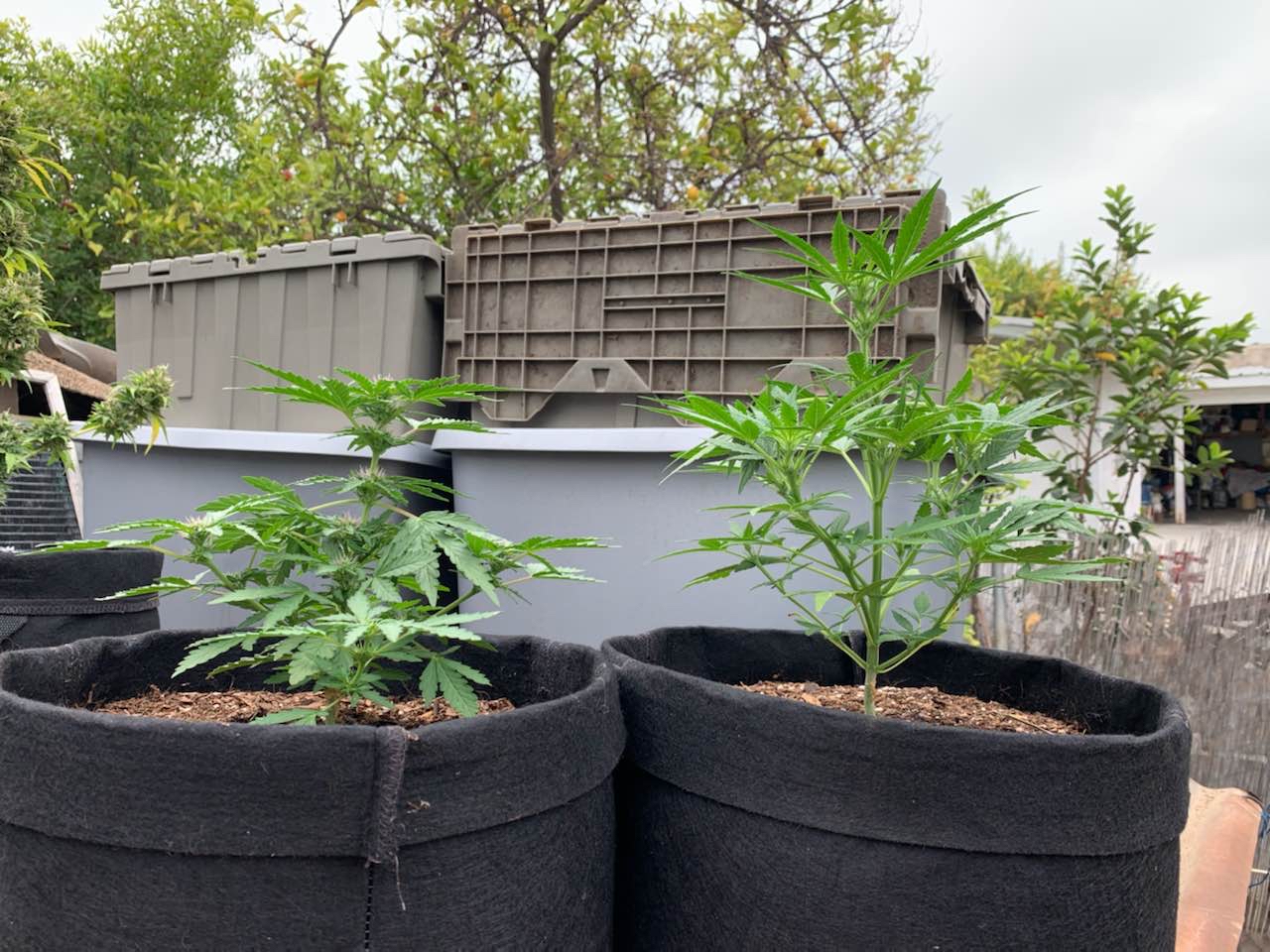 Outdoor Mango smile is looking very healthy. Just started preflowering a few days ago. Plant is already over a foot tall. She's currently getting 10-11 hours of direct sunlight everyday. Just watered with Remo Nutrients yesterday. MS is on the right
2 years ago
Watered with Remo nutrients and mammoth P
2 years ago
mumfordzero Los Angeles, currently having 90 degree days.