OG Sherbert
OG Sherbert Bagseed
Dropped seed in water
Doing better considering
17 days ago
Well even though it's been a struggle in this cold weather, OG Sherbet is a she!….and coming back to life in her beginning stages of flowering.
a month ago
RobSilver I'm all organic, it's been up and down winter temperatures for the way I grow causing all kinds of havoc this year for me
Please be a girl…🤞🏻
a month ago
Still waiting to find out boy or girl….
a month ago
Sex is still unknown but definitely been neglected 👀 my fault 🤦🏻‍♂️
2 months ago
😎 hope she's a she!
3 months ago
She was getting big and I decided to experiment on this one. A little bonsai action, or a lot 😎
3 months ago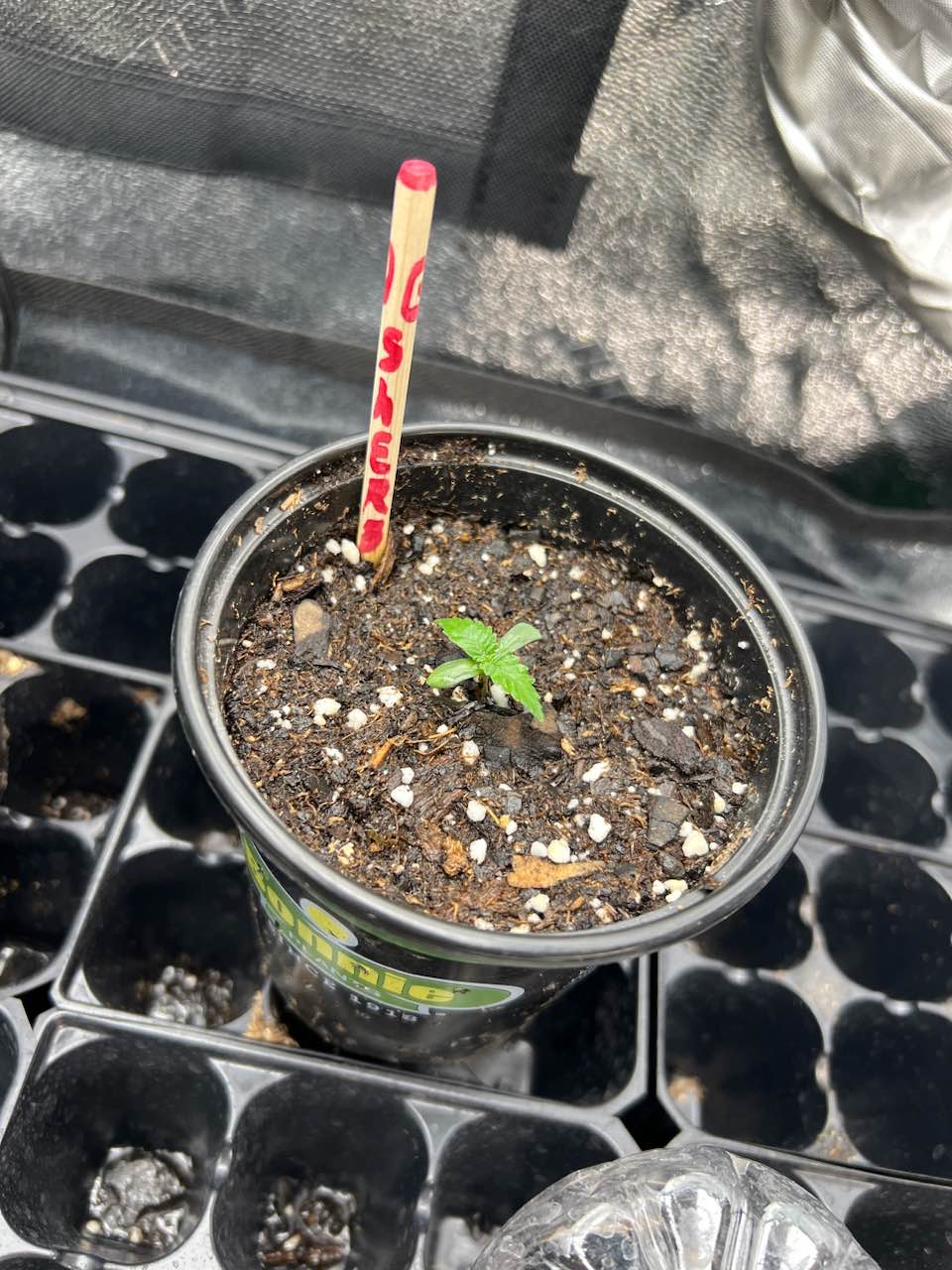 Sherbert OG Bagseed, we will see 😎🤘🏻
4 months ago