joshbud
Refer madness
Kushizm 1st grow
Feedback on a welcome
Put it on a sunlight diet for the meantime
4 years ago
Having nute problems getting a bit of tip burn on the lower leaves not using any spray just coffee grounds ,soil, cinnamon powder and crushed egg shells. Doing a flush to treat the burn. First set of real marijuana leaves are appearing.
4 years ago
Joshbud Still don't know sex if some one can help , would appreciate
Delicious plant Been using coffe grounds and cinnamon spray to help fight off bugs and provide nitrogen and phosphorous to the plant looks good
4 years ago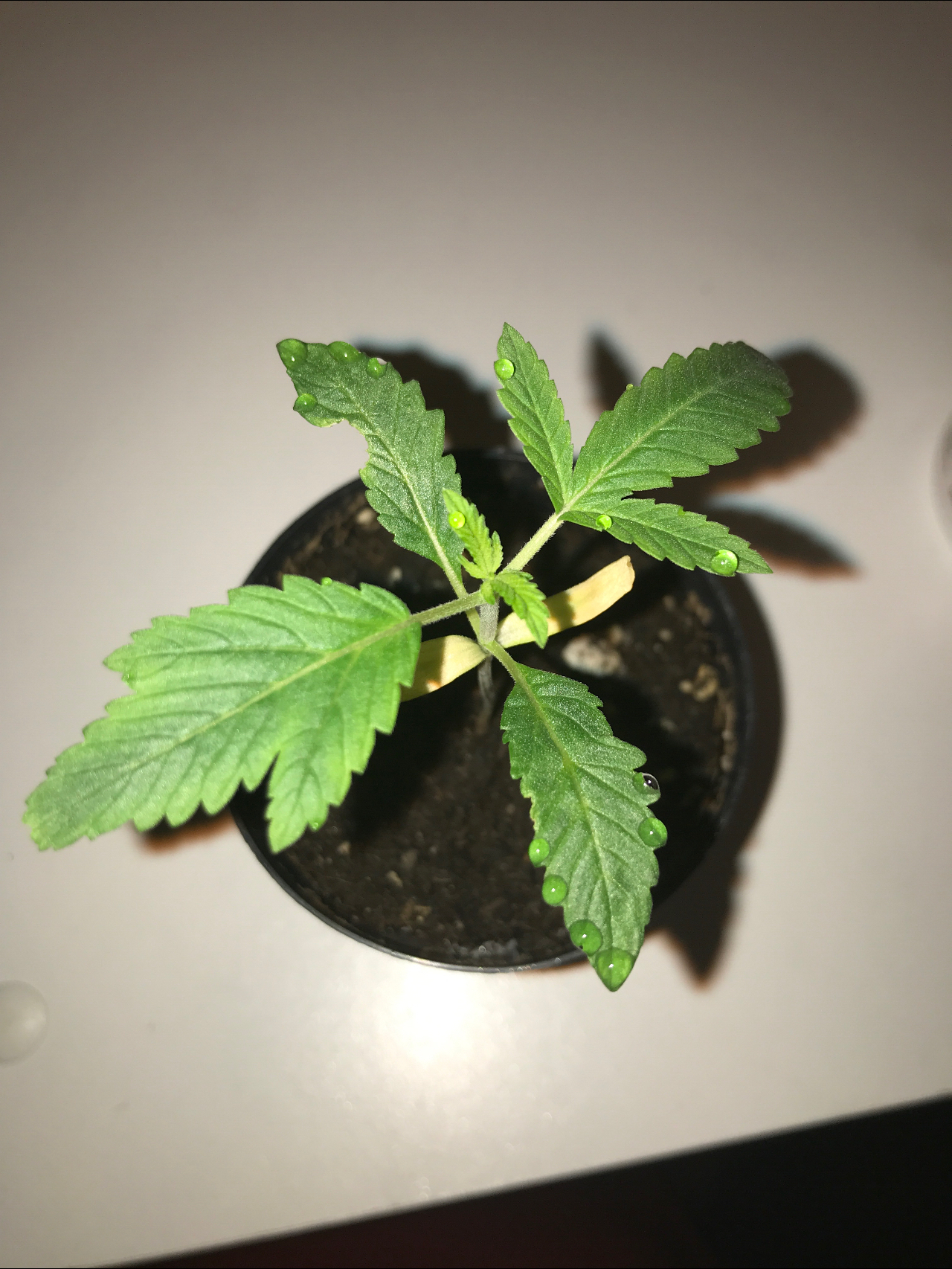 Water droplets
4 years ago
Water droplets
4 years ago
Plant is now beginning to grow multiple nodes. 16/8hr light cycle plant shows improvement on growth Basic distilled water still 3200 lumen led light 7-8 in space between light
4 years ago
12/12 light cycle 6 inches away from 3200 lumen light with a orange color spectrum
4 years ago
This plant is 3 inches tall and has a light cycle of 12/12 with nutrient enriched soil watered every 3-4 days or until soil is dry.
4 years ago