dankskank
Kush Mintz clone
First grow
Long story short, I got this clone and while I was waiting for my tent to come in the mail my cat got ahold of this one and at half of every leaf. I babied it for a week and just finally got it fed and transplanted 3 days ago. First time growing. Any tips appreciated.
Starting to flush this girl today.
2 months ago
Great bud sites everywhere. Can't wait to smoke her.
3 months ago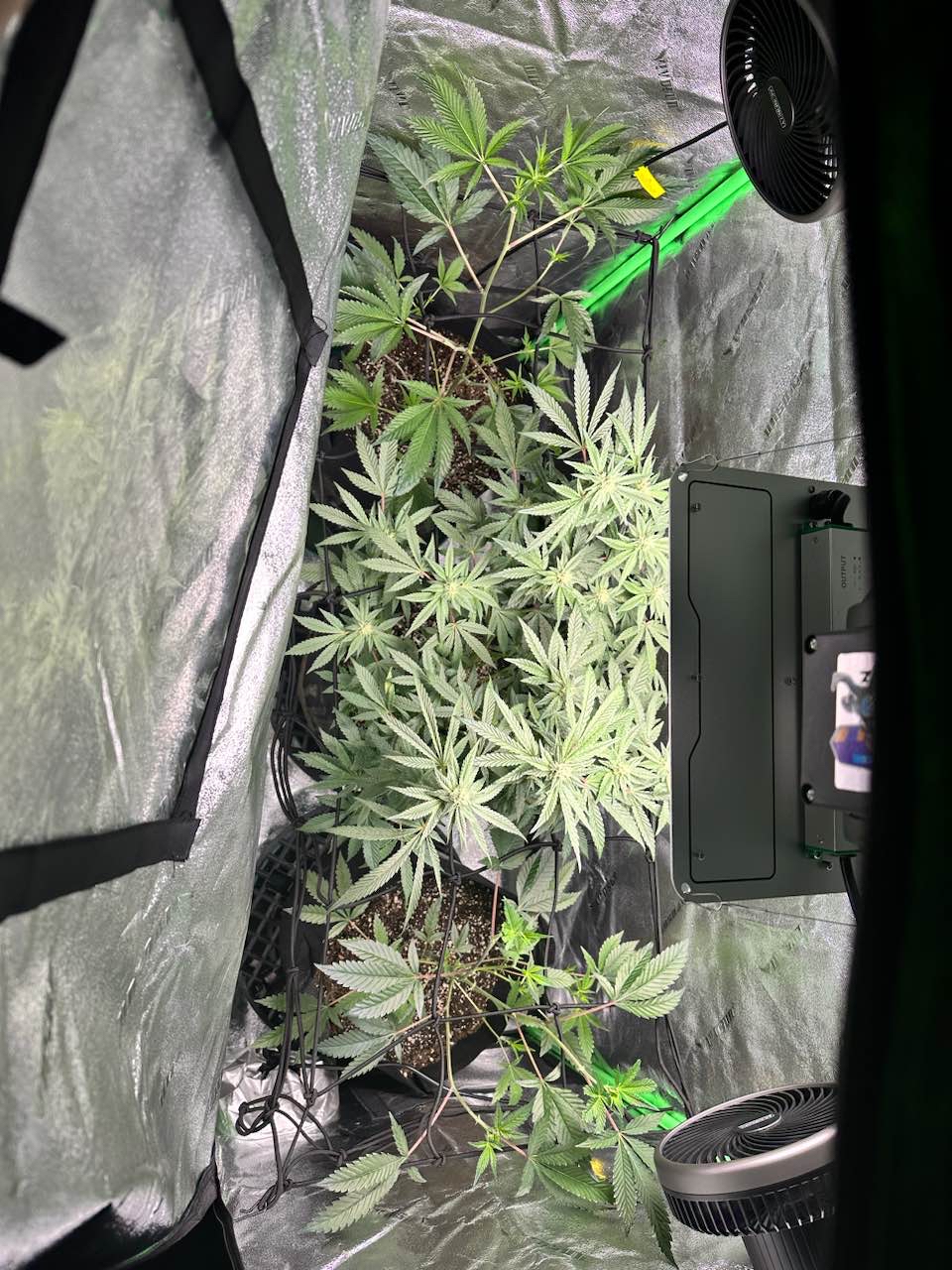 This plant is doing great. Pistils and sugar leaves stacking up to form colas. Bud sites all over. The smell and stickiness of the leaves is pretty great!
3 months ago
This girl is dying to show me her bud. Can't wait to see it and even more excited to smoke it! Starting a couple autoflowers after this and my other two photos are done.
3 months ago
Defoliated this plant for its 21st day of flower. Bud sites forming beautifully.
3 months ago
This plant is doing great, gets defoliated on Friday then not again until one week before harvest. Really happy with my first plant and can't wait to smoke it!!
3 months ago
dankskank It is. I have three in it and way outgrown it already
Deb is showing all the right signs a couple days after defoliation.
4 months ago
First time defoliating today, hope I did it right. Just had surgery last week and can't walk for 6 weeks so I had to do it laying in bed lol
4 months ago
Switched her to 12:12. Gonna do some defoliating next feed and train the leaves a little.
4 months ago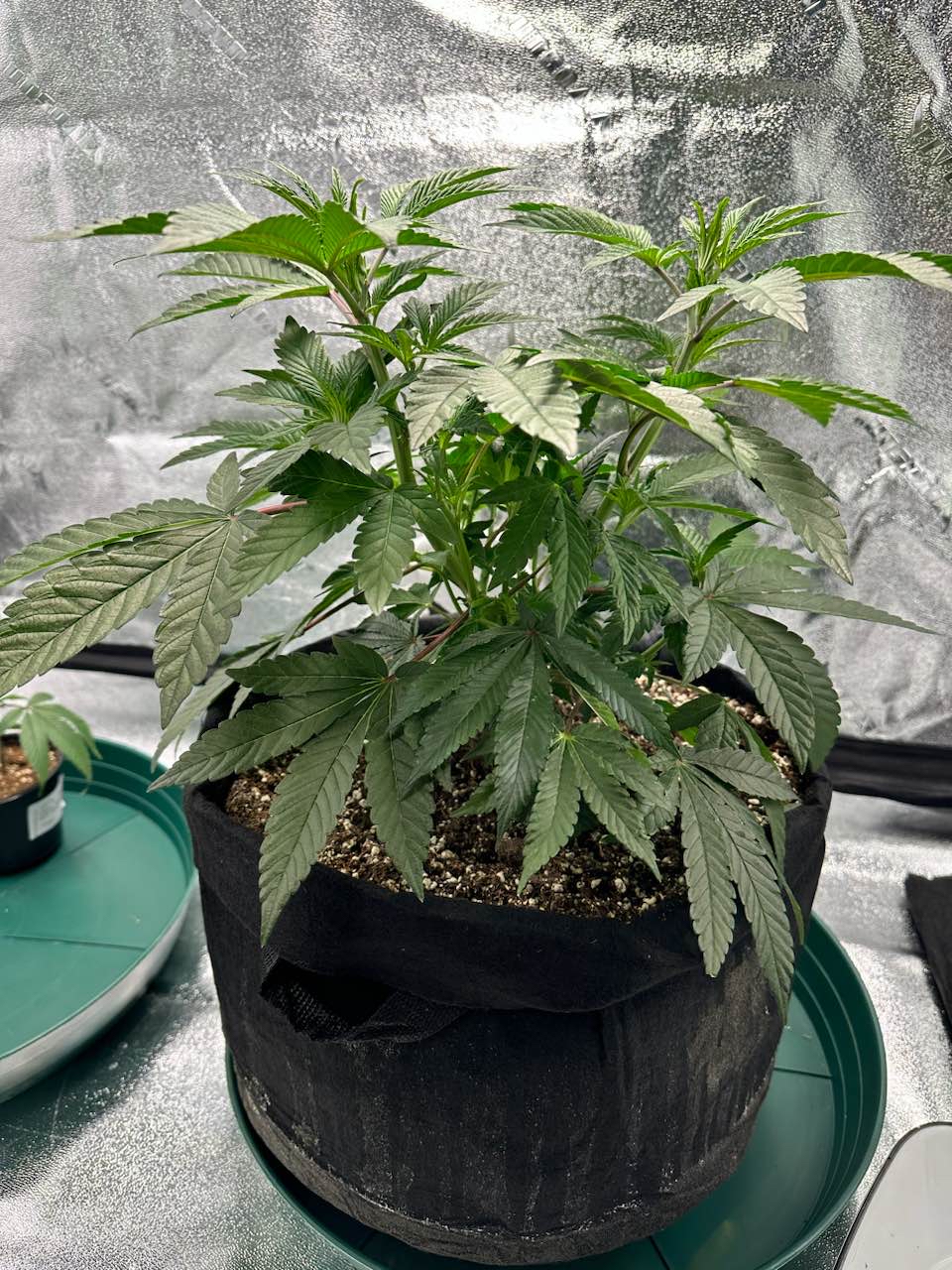 She made a big change last night. Nute feed tomorrow morning and switching to 12:12. Also transplanting the new clones tomorrow. Should also put up the trellis netting too right?
4 months ago
Deborah is looking so good and growing phenomenally every single day. I'm using Canna nutes if anyone is wondering.
4 months ago
Moving to 12:12 light cycle tomorrow for veg phase two, per my canna nutrients feeding chart.
4 months ago
Moving her to veg phase 2 in 5 days and moving to 12:12 light cycle. Using all canna nutrients. Two more clones being put in on Friday.
4 months ago
She's made remarkable progress since being half ate by a cat and then put in the tent. Lots of new leaves and topped twice. Not sure what the next move is gonna be. Getting terra vega nutes every 3 days then just water every other feeding. Input?
4 months ago
Trimmed damaged leaves, topped for the first time and got nutrients two days ago. 5 gallon pot. Getting a second clone Friday.
5 months ago