Blackout OG FLOWER
Flowering Stage
Blackout is a balanced hybrid that's a cross between Black Domina (indica) and Amnesia Haze (sativa). It produces short plants thanks to its indica heritage. Blackout has an average flowering time between 56 and 63 days indoors.
The drying process begins
a year ago
I think it's time to harvest
a year ago
kushqween Out of curiosity, if you've ever done a harvest this late before, was there a difference in the bud/smoke?
View 2 additional comments
Damn 😞 I had an inspection so I moved the tent and just forgot ab them. They were fainted and hella crispy. For my next grow I need to get an actual system of nutes and set reminders … I still think this is salvageable
a year ago
Dr. Boring Yeah, get some 95% alcohol and spray the whole bottle in the tent and then close it. Or talk to your growshop. Got house plants? Inspect them too.
I've been really slacking the last week, I got a bad tooth infection and couldn't really tend to them. They fainted on me once and a lot of yellow came in the leaves. Buds still seem to be coming in, I fed yesterday w nutes
a year ago
I think her buds look better than the GC. I also haven't gave her nutes in a few days.
a year ago
kushqween I'm not sure what that means friend can u elaborate?
View 1 additional comment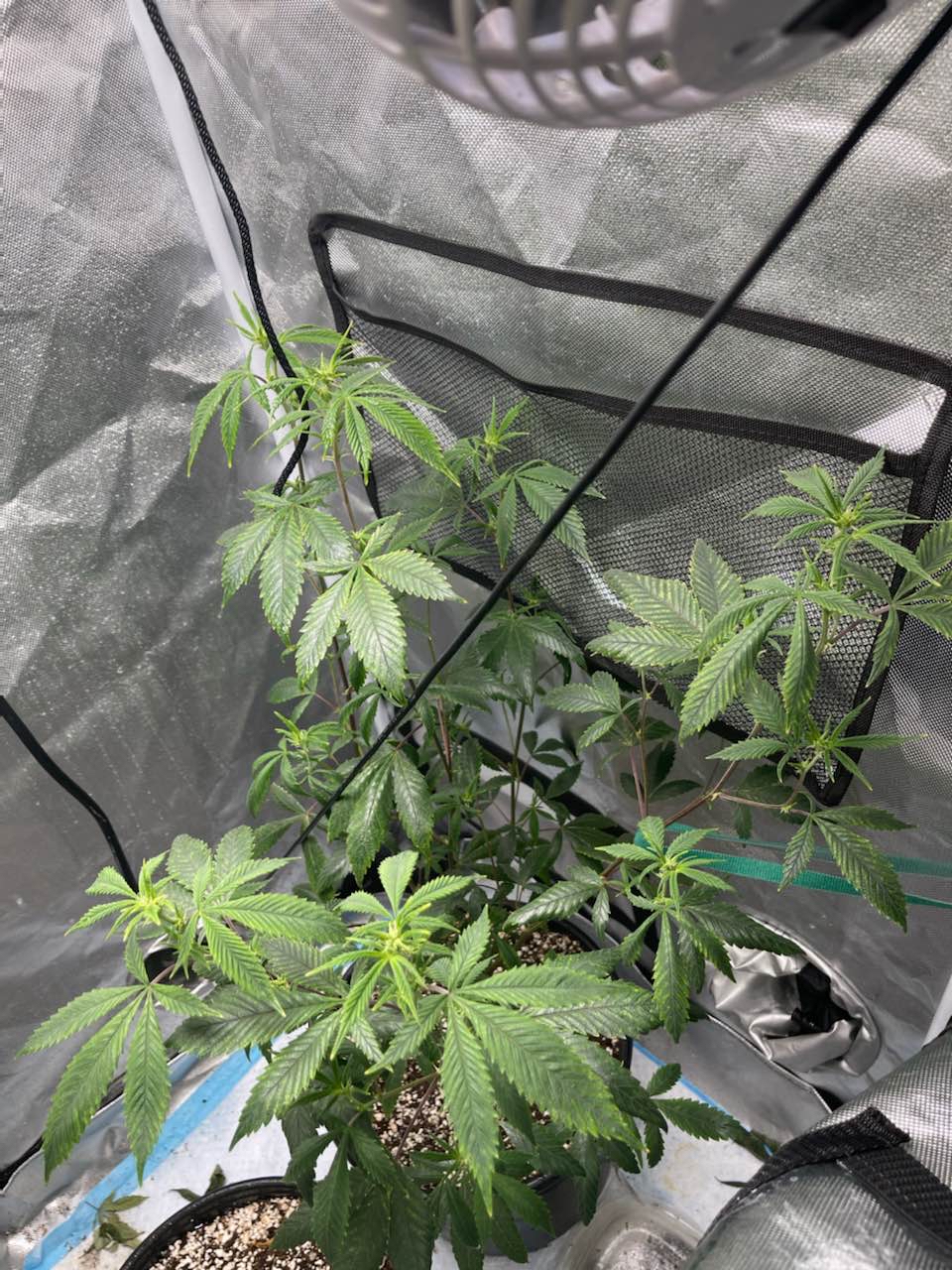 I think we're in a bit of a better place. I don't see progression of the mites, preflowers are coming along, I watered lightly with plain water 2 days ago and again today. There's a strange smell in the tent. Im not sure what it is.
a year ago
I'm really happy with this strain, the mites aren't as bad on her.
a year ago
On 12/12, preflowers looking good
a year ago