bearfoot
BEARFOOT ORGANICS
Summer/Fall 2019
Main room. Soil grow, 3x3 grow tent, 2000w LED, 1 vivosun inline van, ac infinity inline fan and filter for exhaust, ocean forest soil
Red Velevet Cookies, Orange hoe, Super Silver Haze clone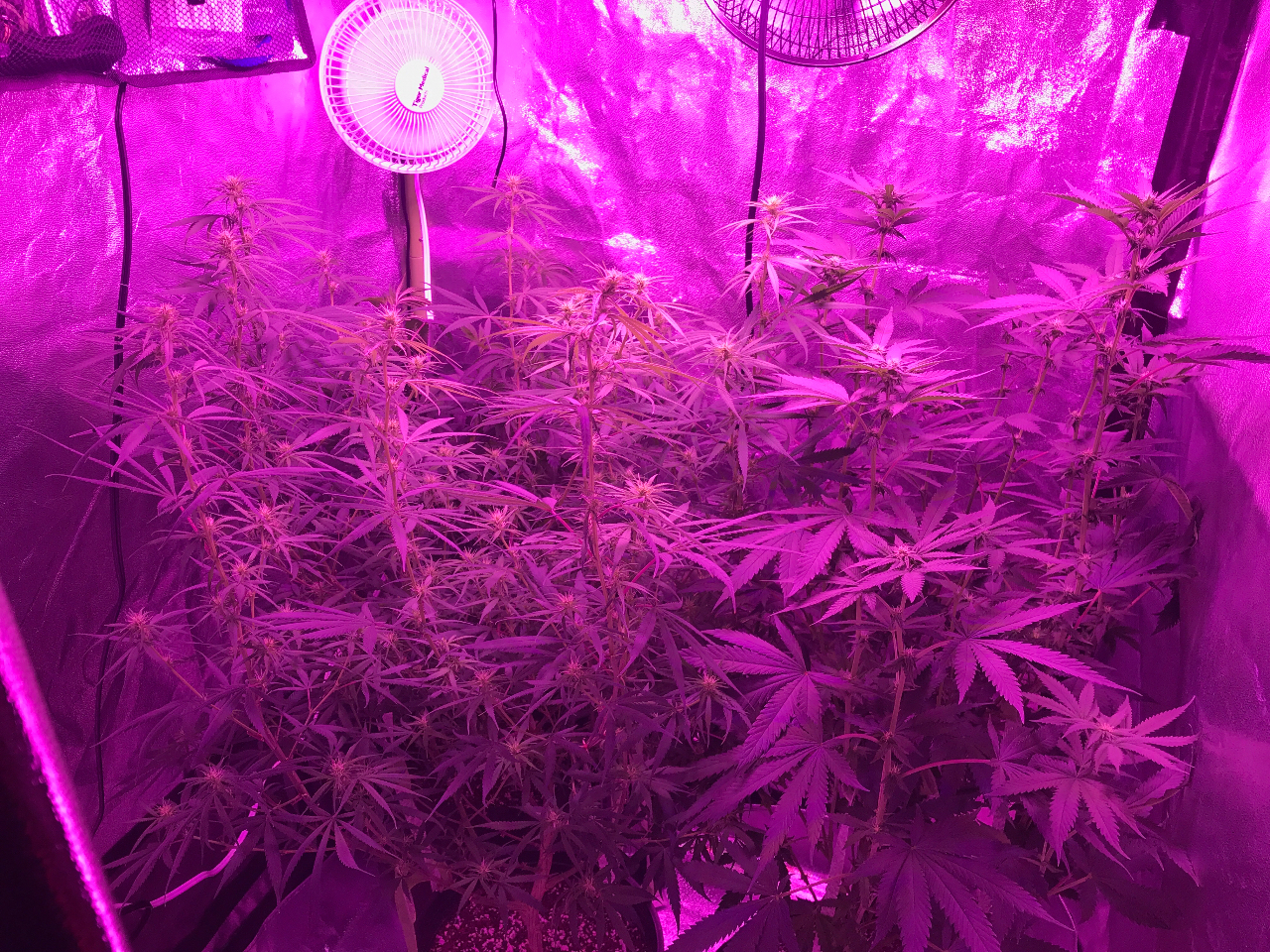 Week 2-3 of flower.
4 years ago
Time to flower the Super Silver Haze clone. Starting 12/12 schedule tonight. September 22
4 years ago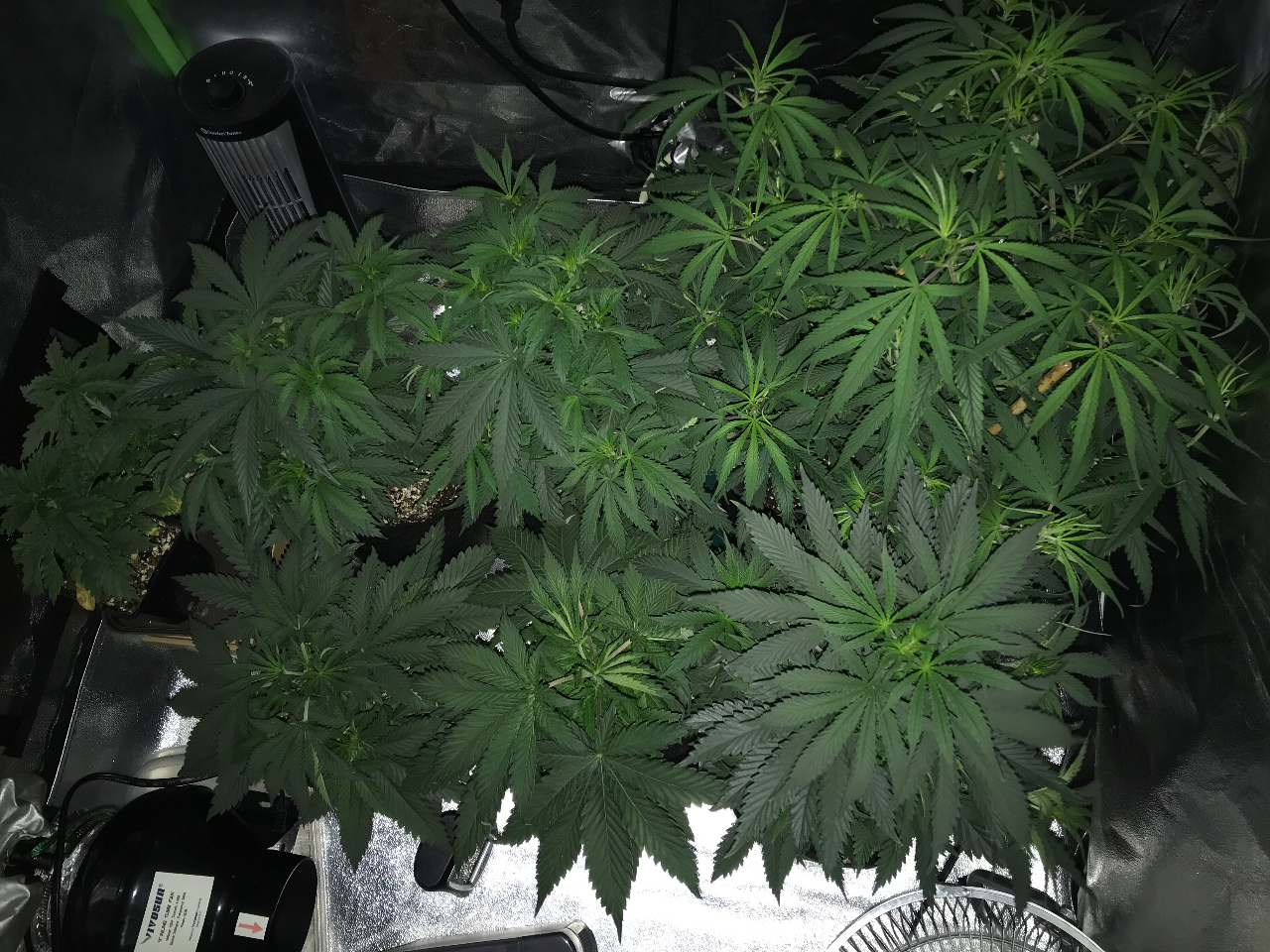 Getting crowded
4 years ago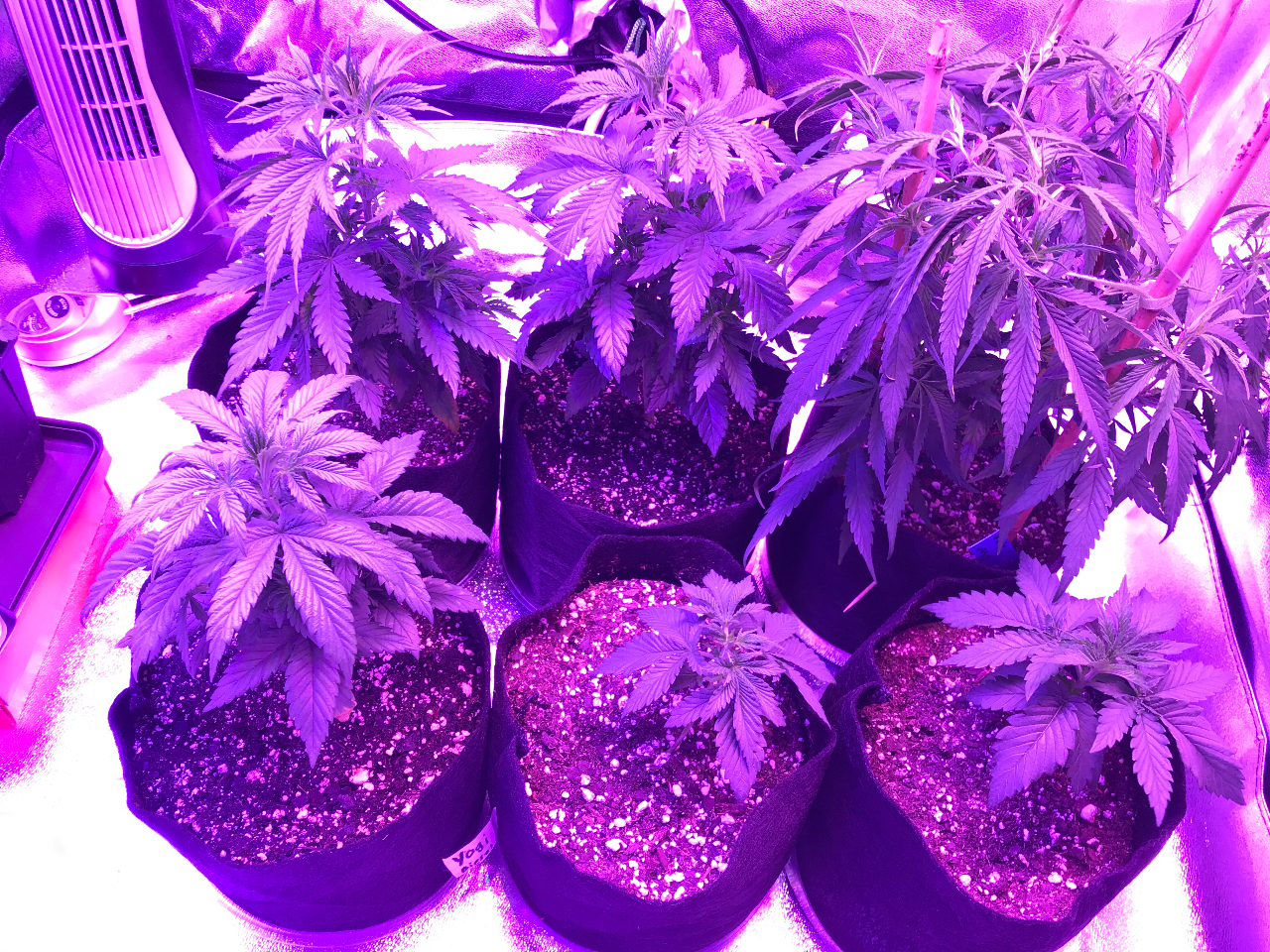 Gave 5 ml bb and 2 ml of gb yesterday. One plant has stuff leaves and a few have slightly curled tips to the side. But amazing growth this week
4 years ago
Transplants and arrangements. Lights raised up some
4 years ago
Temp and humidity in picture. Look good girls
4 years ago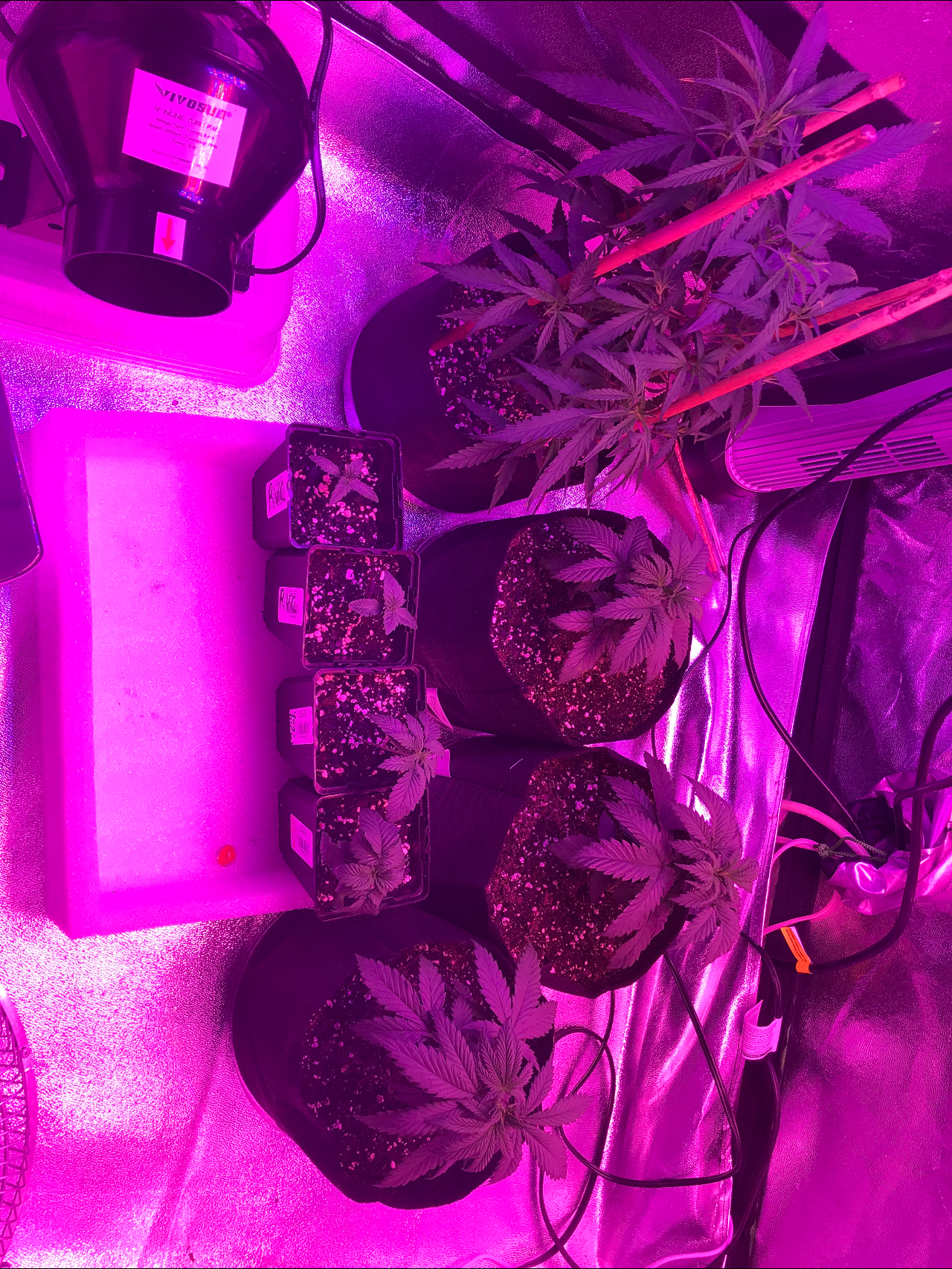 RVC are transplanted into 1 gallon fabric pots All have been given nutes yesterday. Looking good so far! Silver haze LST working!
4 years ago
Everything got FF nutes today, Monday 1 ml gb 2.5 ml BB to a gallon
4 years ago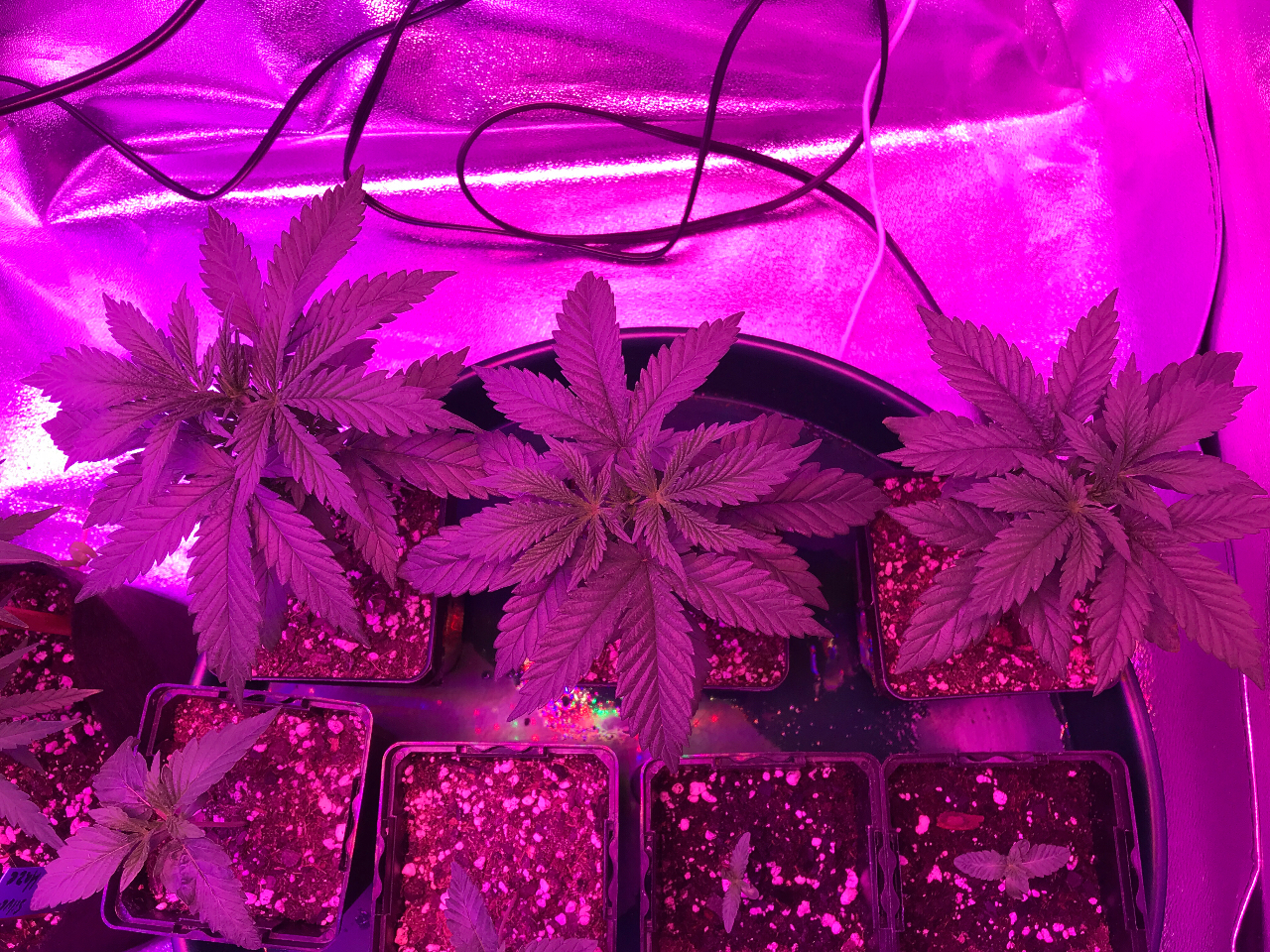 2 inline fans, carbon filter, 2 LED lights Tent has been running hot.
4 years ago
Vjizzle2384 What's your temperature like with two led lights?
Vjizzle2384 Are you running veg mode or both bloom and veg? Usually Veg mode runs cool around 74f and both around 79-82f. These temp are good nothing above that.
View 1 additional comment