vivagrower
White Widow Auto - 2nd run
HP aeroponics grow - LST - OPTIC Slim 500s
White Widow Auto vegged in 2x4, flowered in 4x4 under Optic LED slim 500s. Grown with High pressure aeroponics, 22/2 light under veg and 20/4 in flower. Will be manifolding with some light lst and shwazzing if needed.
Home stretch for these autos…all WW from Ilgm. Some heat stress going on but nothing I can really do at this point. Some huge colas, I will be manifolding my autos from now on.
a year ago
emaj7b5 Beautiful. How tall are they?
View 2 additional comments
Week 8 time to shine ladies! Also included a pic of the run that I left out of the flowing tent. Somehow it's still going
a year ago
A little preflower? Taller than the last batch but not as many colas, tried to manifold but ran out of time and the flower room isn't ready so lack of training, will see how they work out
a year ago
Topped them a few days ago…going to manifold them all.
a year ago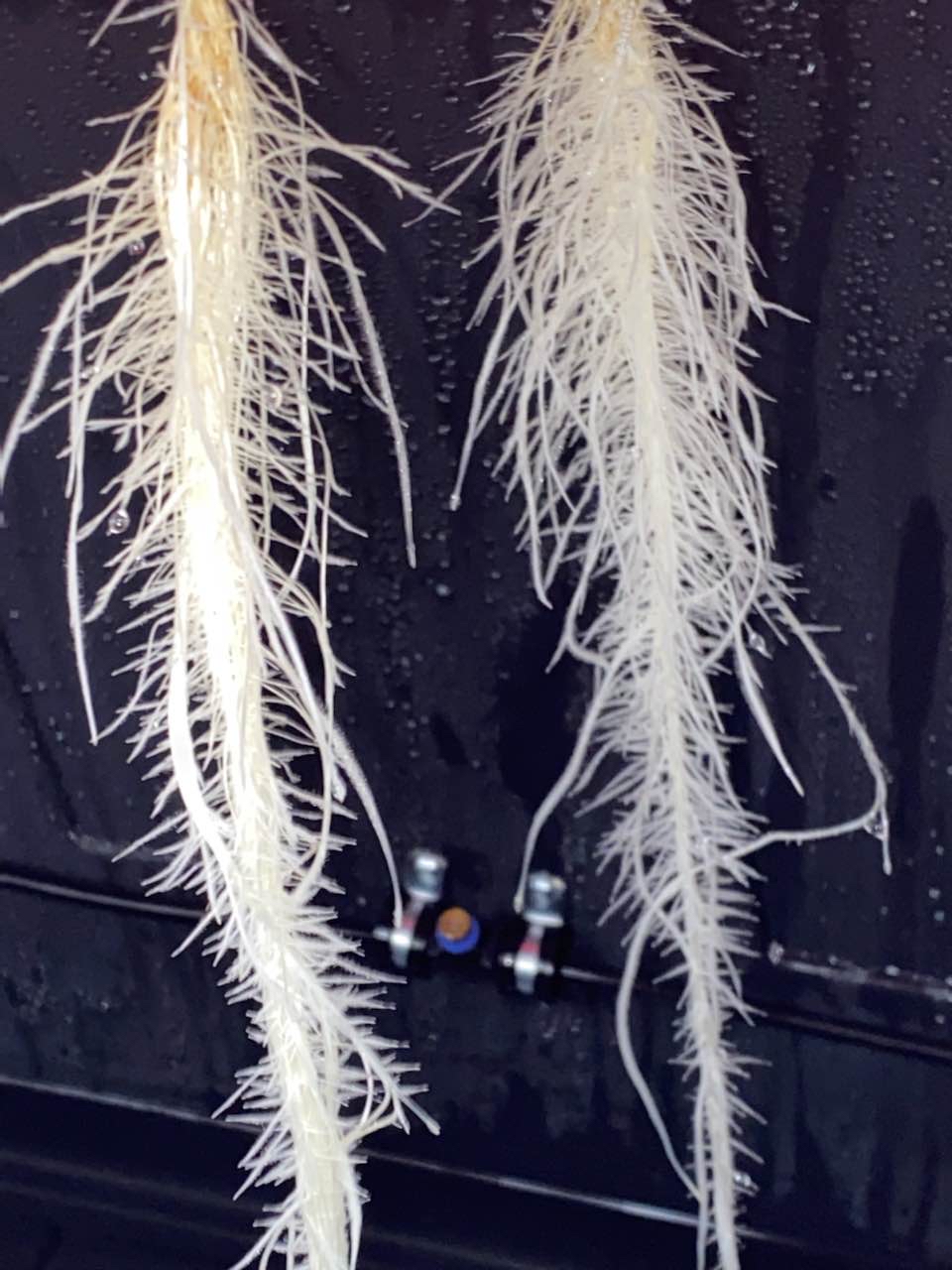 Update. Aero roots have bottomed out the 2ft high container already. Plant growth picking up, have them under viparspectra xs2000 at 24" high 80%. Plants about 5inches 3rd node coming. Will top after 5th node.
a year ago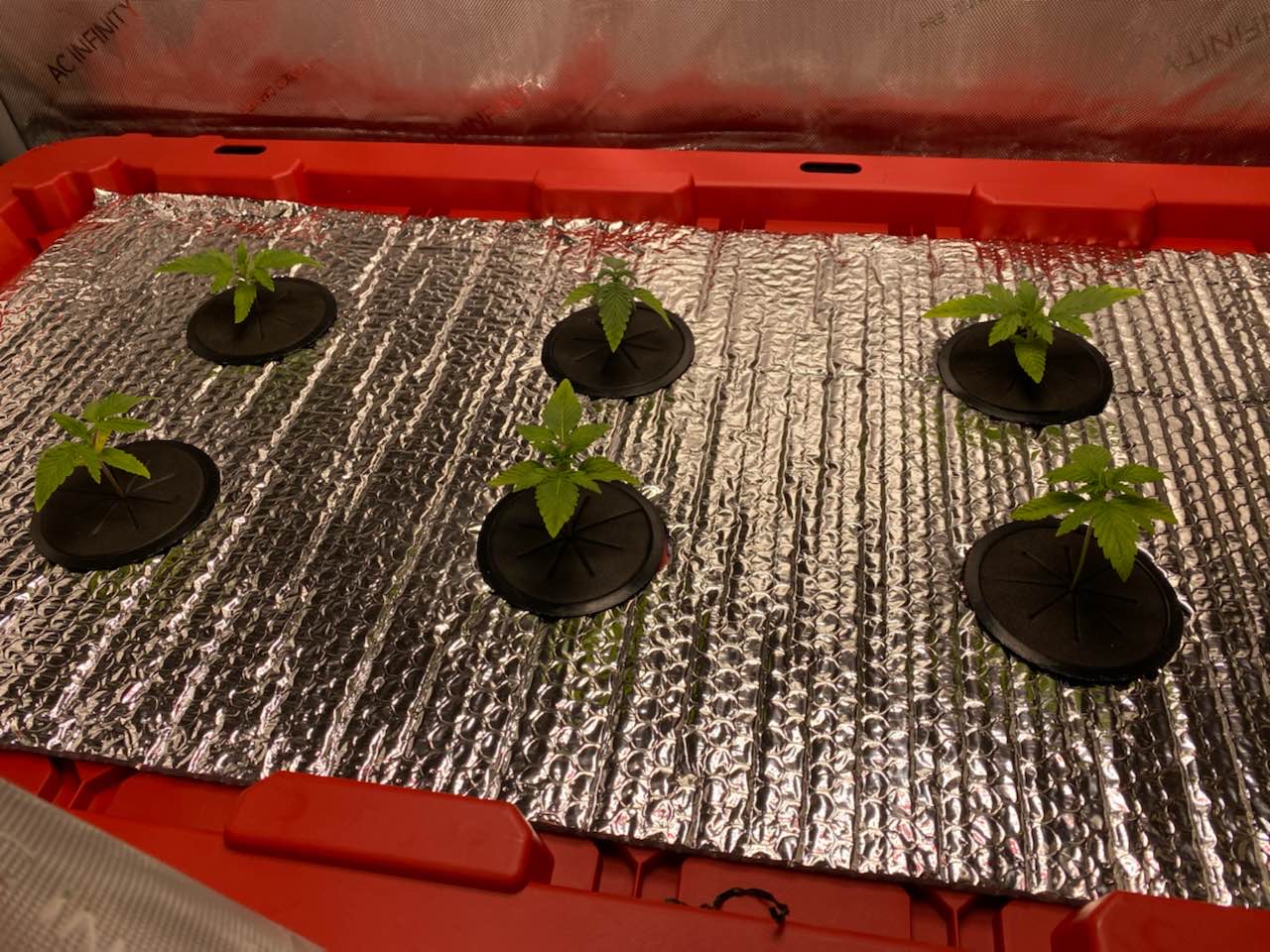 Some root pictures and plant growth.
a year ago
vivagrower Would have been even more badass if I got the pump on time. I didn't get them into HP AERO until two days before this. You can tell by the one plants roots in the 7th pic. They look rough and I don't expect that one to be one of the 6 that makes it to my flowering tent. I've already lost one to damping off in fogponcis(pretty sure the water got too hot) but I've never lost a plant in aero.
Mystrain420-@eaegifts It looks like I got the method locked in, I'd just rotate the lid twice a day for the smaller roots if it's heat. I'm following ur grow ur autos are gonna be ridiculous
View 8 additional comments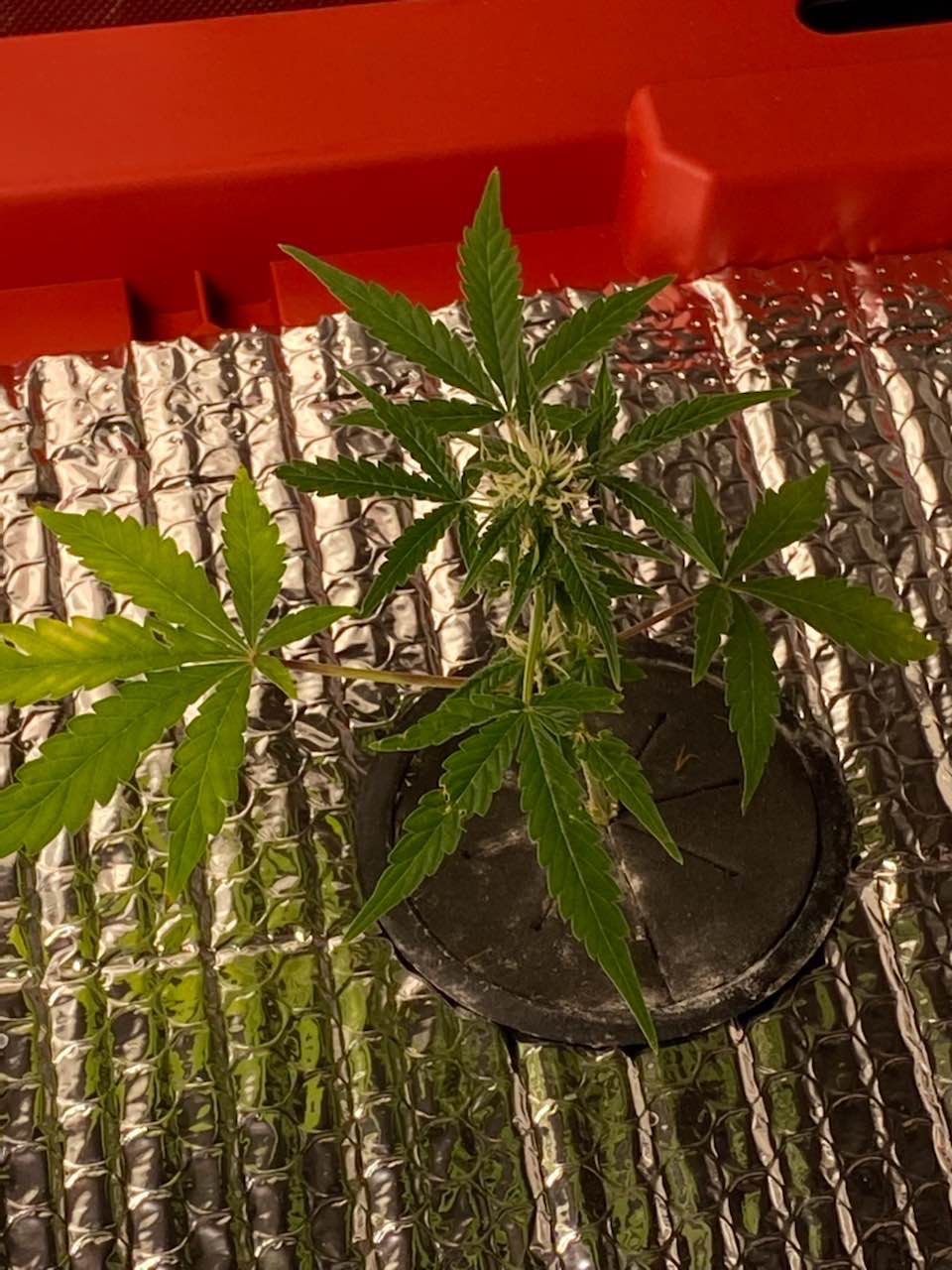 Girls moves into their new home. Roots have started going crazy since in their new HP aero set up. 55 gallon tub 8 spots. One was taken out already, you'll see a lone cutting from a flowering plant I put in there for shits and giggle.
a year ago
Early fogponics while I wait for 2nd hp pump to arrive for veg set up
a year ago
Seedlings still happy
a year ago
Bangin N Sangin Have you noticed a difference between putting them in cubes and just placing in soil? I'm used to just dropping them right into the soil.
Cannaculture Yo what's up man. So this method ensure the seed is getting a full saturation, some seeds end up being harder than others and require a little more close comfort moisture to soften up the shell, when people are paying good money for seeds, they want to guarantee the germination process. Hope that helped man!
vivagrower Bangin…so I run an aeroponic set up, I germ using the paper towel method and then use the cubes just until the plant is sturdy enough to place in net cups. From there I'm My roots stay suspended in air in the totes. I will post pics later of the first grow the roots are crazy, 3 plants take up a 35 gal res.
Seedlings established
a year ago
Seeds popping and breaching medium
a year ago