Northern Lights Auto Plants
Summer 2022
Parkland Flower's Northern Lights contains Auto Blue Cheese hybridized with Northern Lights to mix the best of both worlds. The Northern Lights lineage presents earthy flavours, while the Cheese lineage sweetens the taste, intensifying the organoleptic qualities of NL x Cheese cross. Bred for Canadian climates, this cultivar is pest and bud rot-resistant. Plant outside after the last frost and expect 100 days from germination to harvest.
Unfortunately had to harvest early due to bud rot spreading, I lost about 10-12 grams but I tried to salvage the rest. What a shit show of a first grow… I'll probably have to toss the rest if I find some more bud rot in them too
10 months ago
The buds are finally starting to take a good shape, I'm thinking she'll be ready at some point during the first week of August
a year ago
Noticed a leaf wilting and I'm wondering if it's just because it hasn't been given enough light on that one or it's a different kind of problem
a year ago
Lookin sturdy, some drop on a few leaves cuz of holes made by caterpillars but overall I think the rest of the plant is doing well
a year ago
It's been a solid 11 days since I've last posted, so far Northern Lights Auto is doing pretty good. Yesterday I thought I saw a bit of bud rot starting on the tip of the main cola, luckily I think I was just some darkening pistils but I'll keep an eye on it
a year ago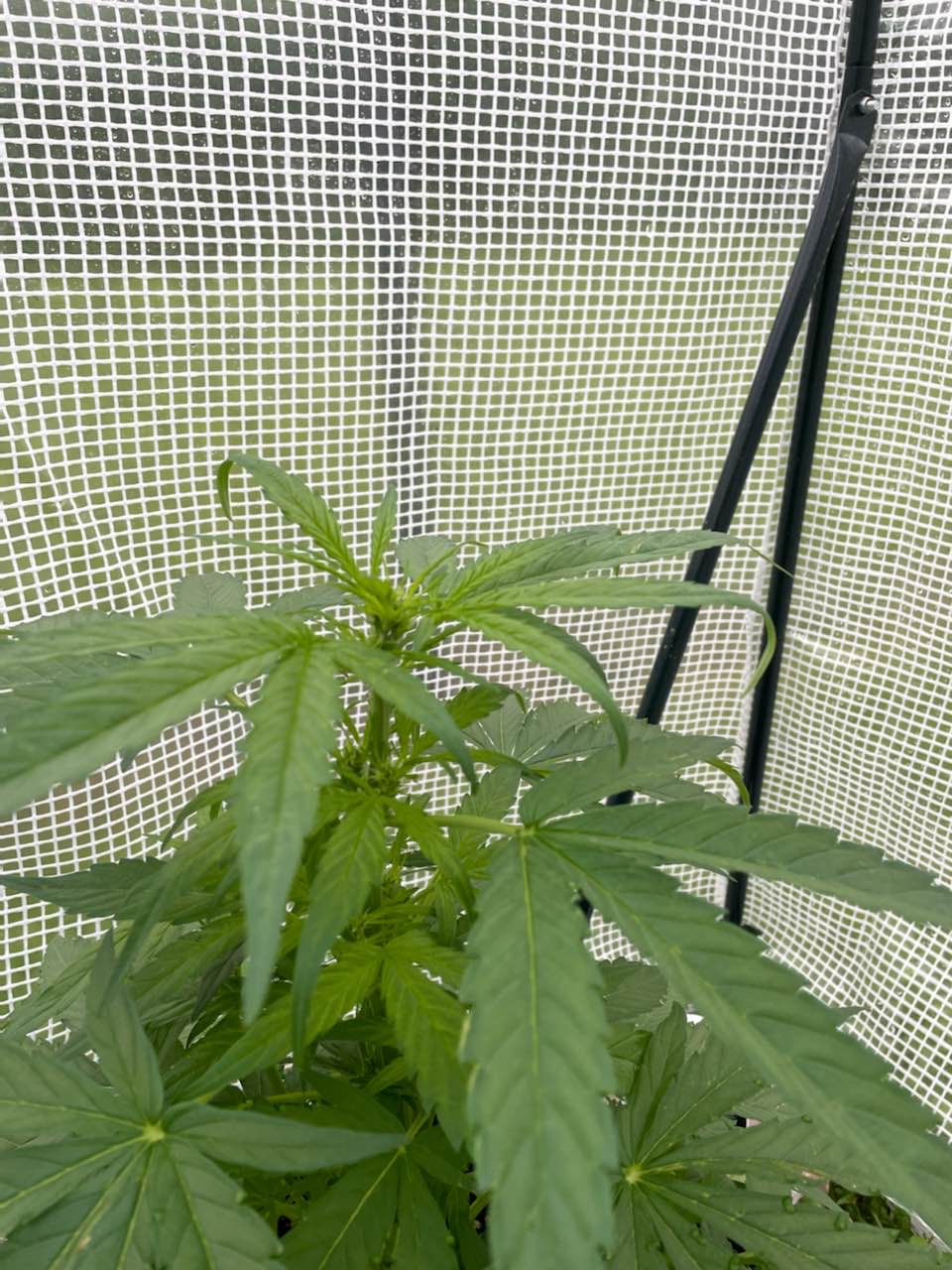 Slight bit of nitrogen toxicity but that's because I forgot to follow my nutrient schedule for autos. Glad I caught it early on
a year ago
Jay-Root I'm currently growing in 5gal fabric pots with coco (25% perlite) so I'm hoping that'll also help with the effectiveness of the flush too. I'm a first time grower and I'm new to nutrients too so the tips help
MamaSmokes What nutrients do you use and how much for autos I have 2 OGKUSH and one White Widow auto flowering
MamaSmokes Right there with you with first time growing if I find any tricks people tell me I will share with you found a girl at the garden store who grows and has the same name as me and same age could be sisters crazy ! She is helping me if she gives any tips I will share them if you ever need
View 1 additional comment
It is now day 50 of my northern lights grow, she's responded extremely well to the nutrients I've been feeding her and I think I finally managed to figure out the perfect watering schedule for her as well. I started to see some Pre-flowering as well which is getting me excited for the harvest
a year ago
You can easily tell how Indicas like NL and sativas like Mango grow differently. I've noticed that the indicas grow short with thin leaves while the opposite is true for sativas. So far NL has responded extremely well to nutes and the extra water I've given her, she's been reaching for the sky a lot lately. I'm looking forward to harvesting her soon
a year ago
Alchemist Interestingly one of my blueberry autos is growing hella tall, as if it wasn't indica dominant. The nodes are spaced out a lot but it's almost 100% symmetrically uniform in growth. Looks like this one is as well.
She's getting bigger every day, although I call her she I genuinely have no clue yet if she's a male or female. Still waiting to sex the plant once it start to show some more but I'll know hopefully soon. She's still short and bushy but I'm hoping to LST to expose those other leaves
a year ago
My last surviving NL has been prosperous over the past two weeks but the other day she was really droopy after I gave her some nutrients with too much water but I set up the fan to dry the coco and she bounce back the very next day and she's doing great now
a year ago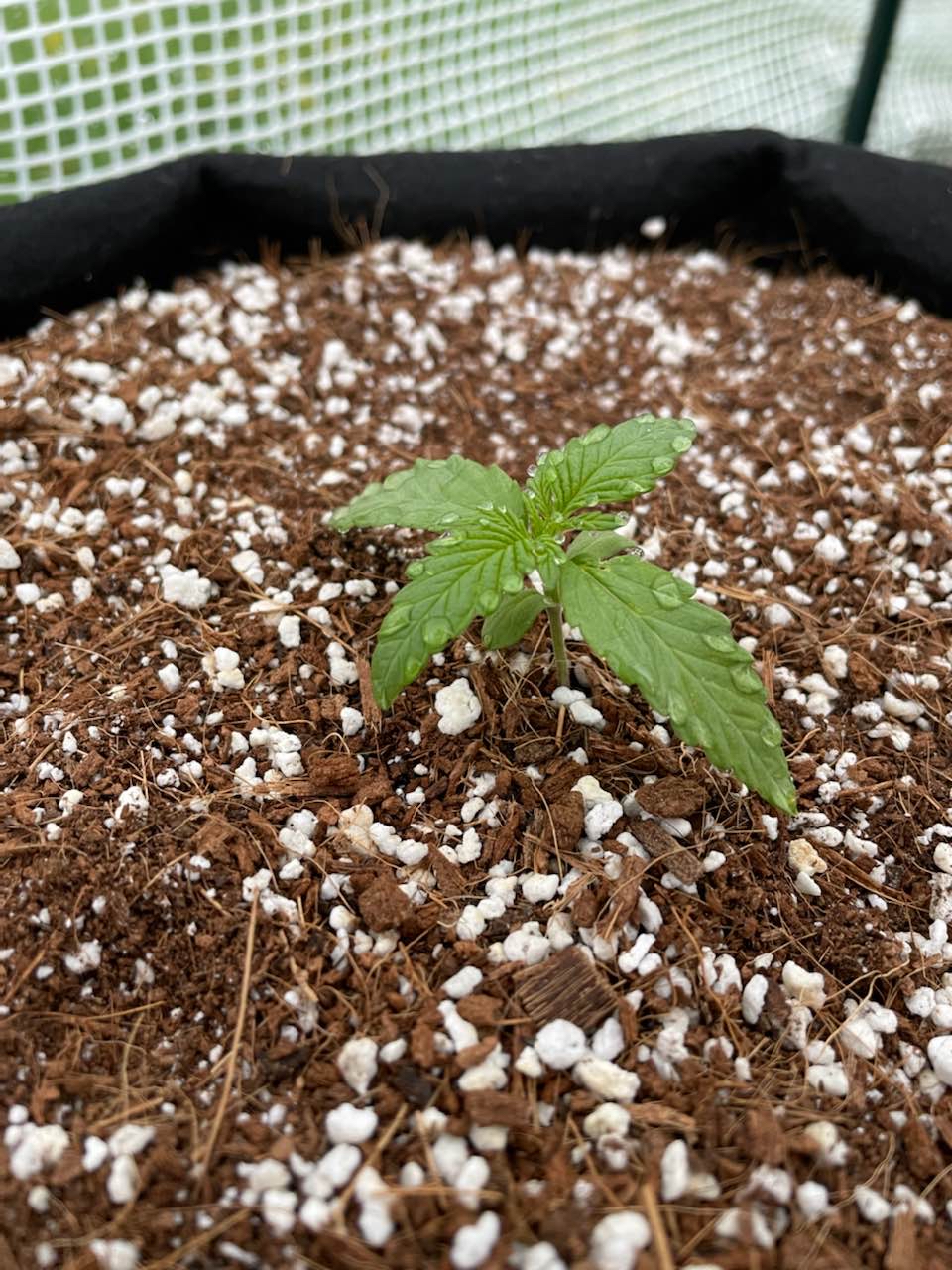 So far my Northern Lights has grown there 3rd and 4th leaves and just barely starting the next two, I'm hoping that they keep growing well even tho they've been at a light deficiency of around 12 hours of direct sunlight. I've been trying to get an extra couple hours of sun for it by putting it in the front yard in the afternoon.
a year ago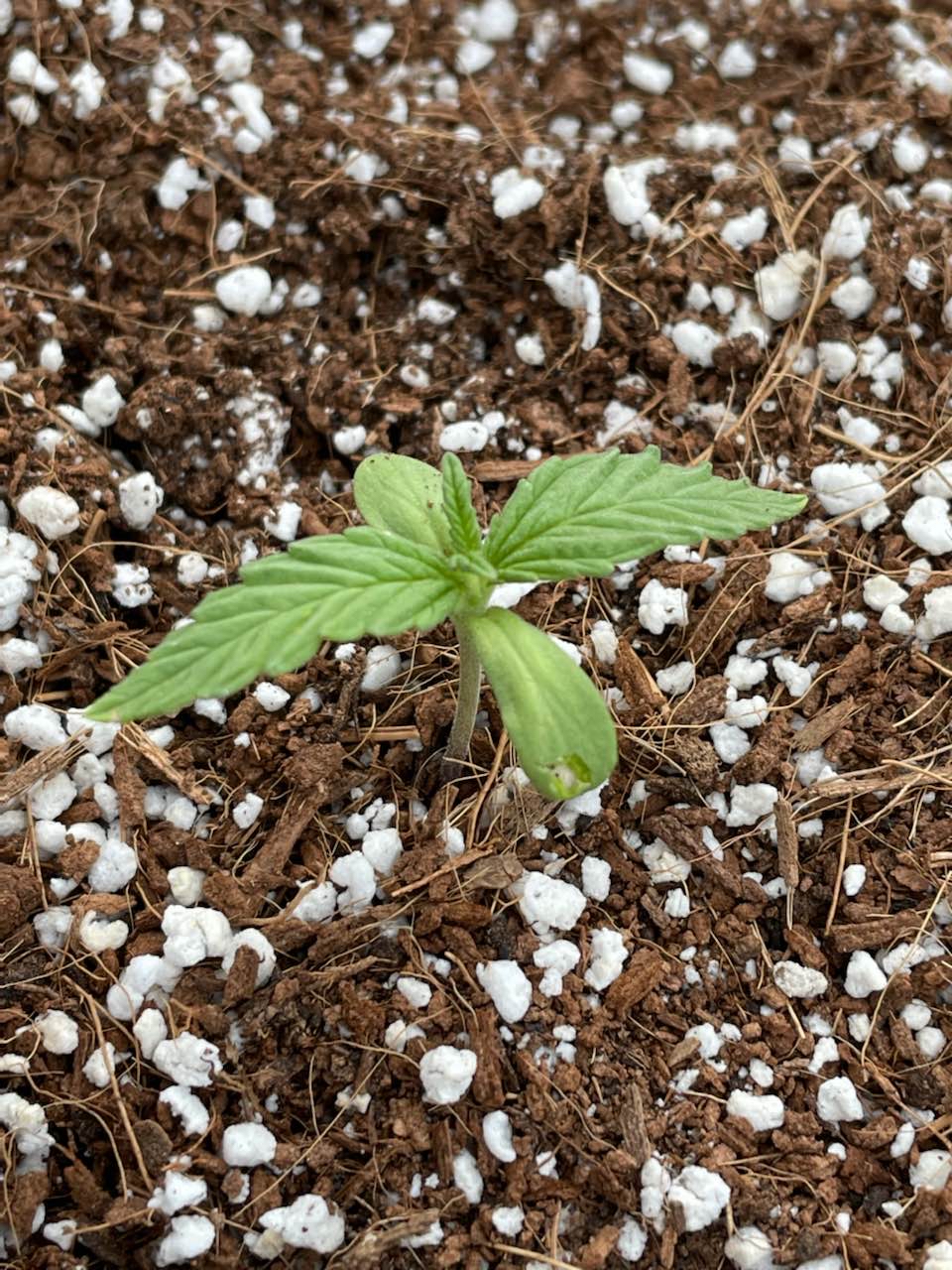 It's now day 8 from sprout and so far my soul surviving NL has been doing pretty well, the only thing I'm concerned about is the tiny bit of leaf damage I've found today. I'm thinking it might have been from some kind of bug or smt but I just hope my plants don't end up infested
a year ago
Yesterday I went a little trigger happy with the hose and accidentally drenched my NL #1 seedling, luckily I was able to dry out the soil with a fan and put them back in the grow tent and they seem to be standing up straight again.
a year ago
Northern Light #1 seed is starting to get some secondary leaves growing which is a good sign that she's strong. I'm hoping that she'll continue to have not much issues. I'm not too worried about her
a year ago
The first Northern lights auto plant has started to sprout up and reach for the sun. I can already tell she's gonna be a strong one 💪 to power through the summer. I'm just hoping it doesn't end up being a male.
a year ago
Just planted my first two seeds for my 2022 summer grow. One Mango CBD seed(left) and one Northern Lights seed(right), the middle pot still needs the other NL seed to fully germinate(middle) before I plant it.
a year ago