pga420
Wedding Cake - SCROG
Fall 2021
21 clones with plans to drop to 9-12. Flood/Drain, Gavita DE @ 400w, 4x4 Tent, Closed Loop, C02 1100ppm, GH 6 part, 6.0 PH, 77°F ambient, 45% humidity
Day 19 of flowering 🌹
a year ago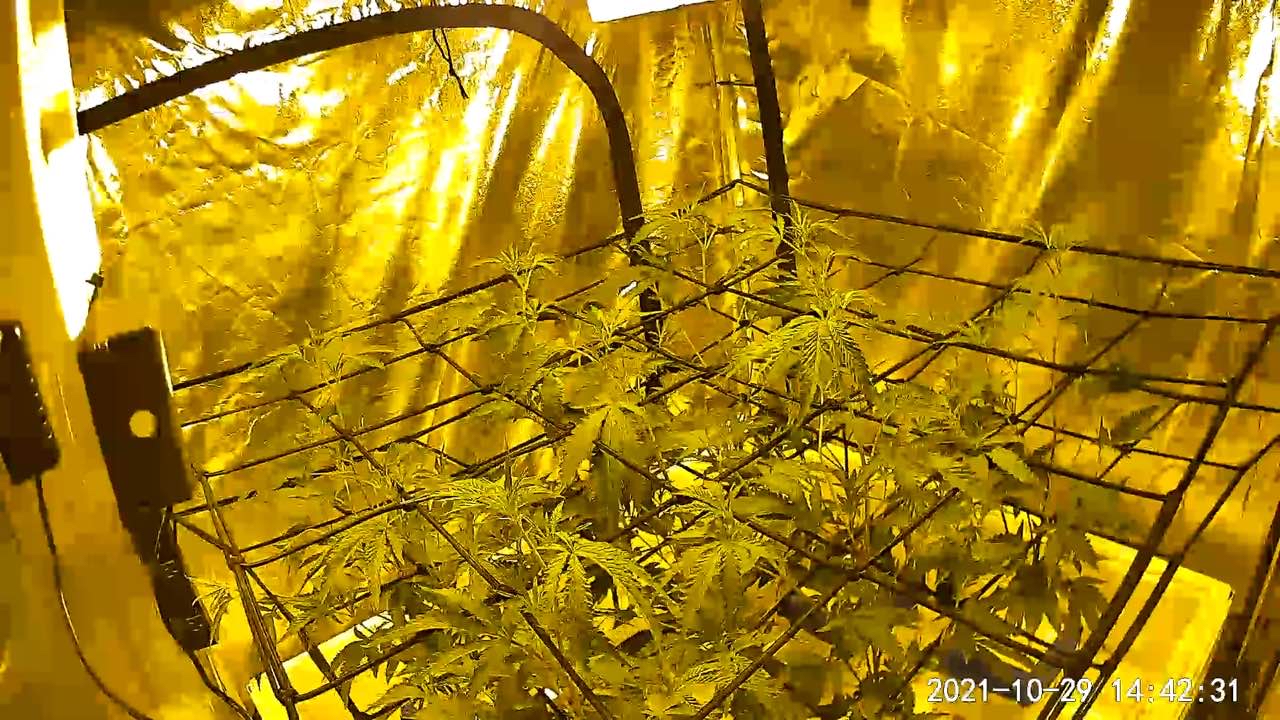 Wanted to share a photo prior to topping all of them. Getting too close to the light and want to spread it out more
a year ago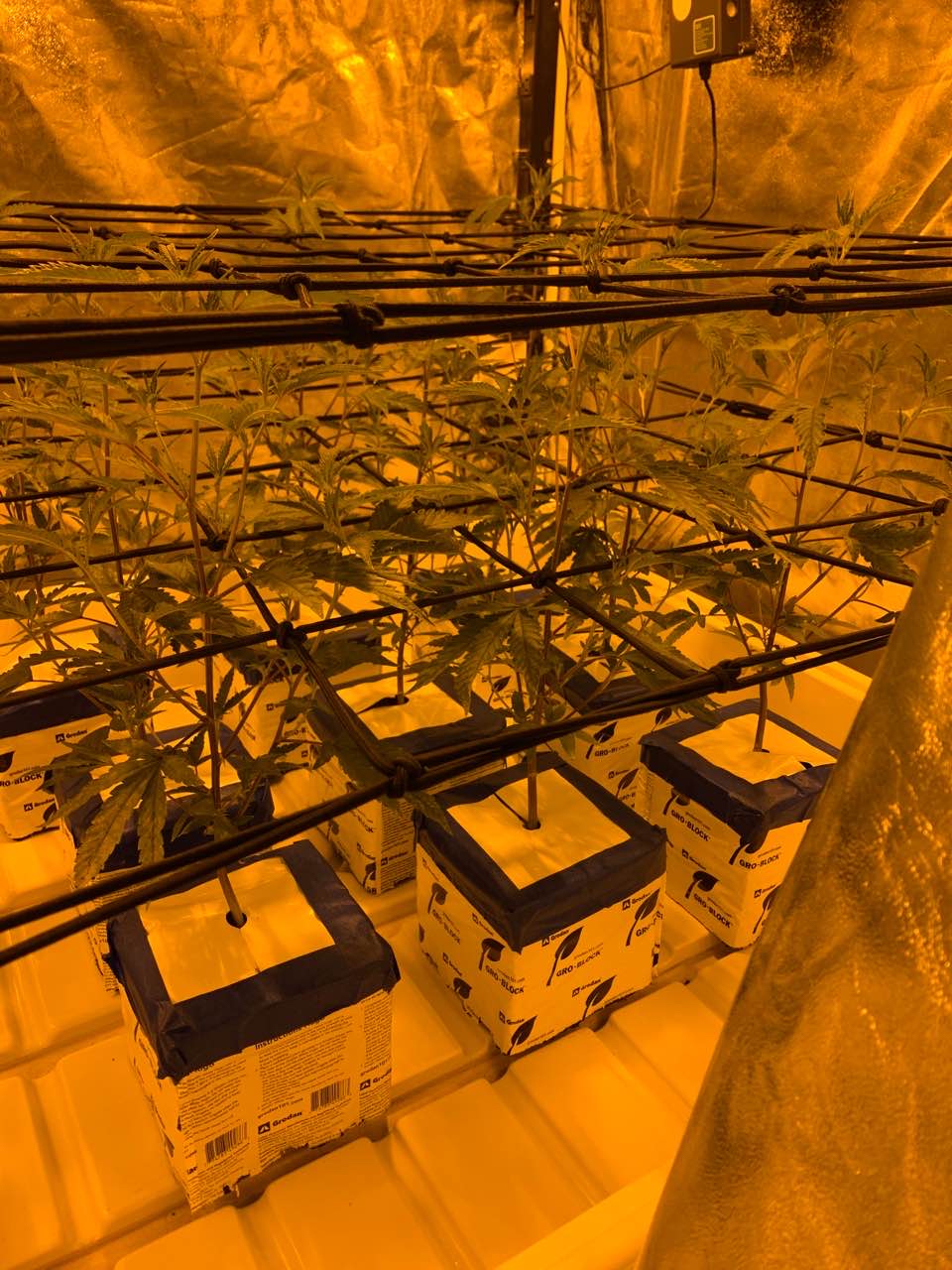 Reaching the next level 💪
a year ago
mystrain420 _@eaegifts You should watch some scrog tutorials growmie, it'll help you get the technique correct. What you're currently doing isn't scrog that's just trellis support
mystrain420 _@eaegifts I have a scrog grow on my YouTube, if you watch the first video in the 3x3 scrog series you'll see how to tuck and weave 👍🏾
pga420 Not doing SCROG this time, more just support. Was planning too but unable to change the name on the Bud app
Just got their first full night of rest and now they only have to work 12 hours today 😁
a year ago
pga420 First time scrog and hydro
View 3 additional comments
Day 14, playoffs are almost over and final cuts will be made tomorrow to thin the herd
a year ago
The final supper for many of these ladies, going from 21 down to 9 in the morning. Almost bed time now.
a year ago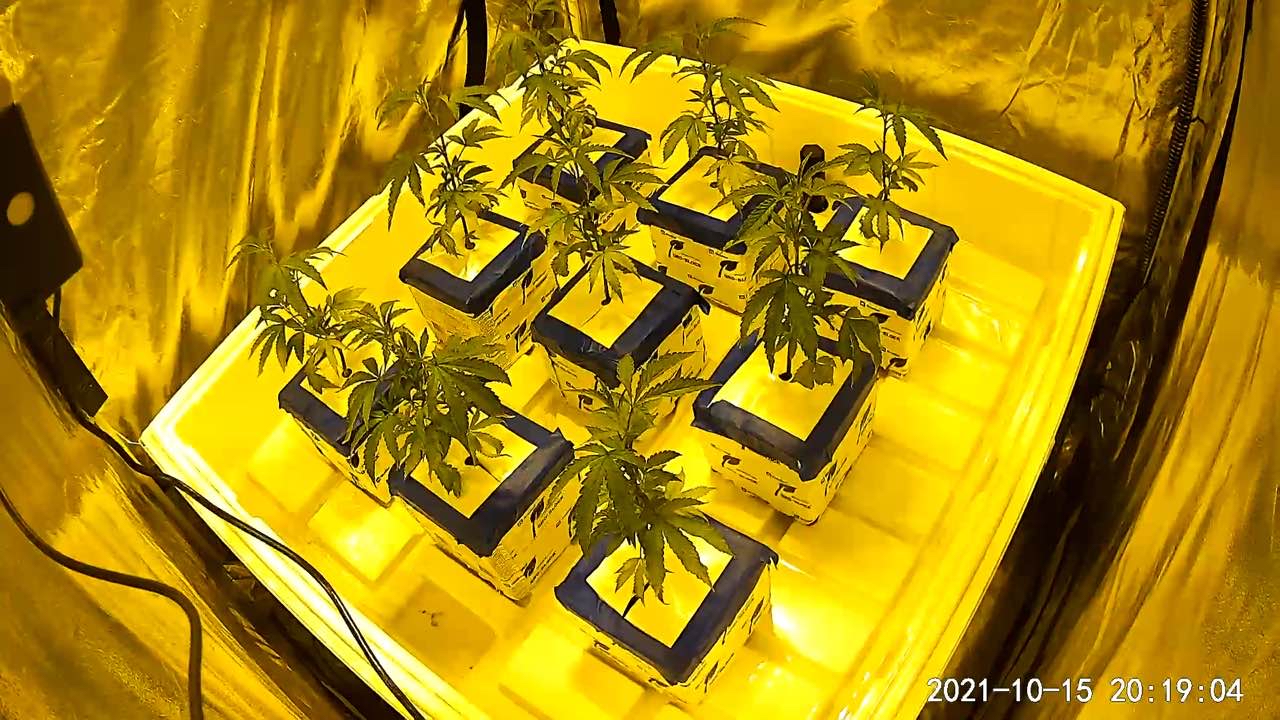 Only 9 made the cut, literally…
a year ago
Day 11, first water yesterday since initial soak. 6.0 PH, 270PPM, 72° Water, GH 3 Part. Within a few hours they stopped curling and sprouted right up. Believe that the cubes were not soaked for long enough and allowed them to soak for about 30 minutes during this water. Adjusted Gavita up to 825w, Humidity down to 65%, C02 up to 900PPM and temp up to 82°
a year ago
Needed a creative way to top off the reservoir without disturbing the ladies. RO is located in another shop and we have to transport 5 gal at a time. Worth it for the 0002 ppm water 💧 Now we can let it pour itself in while we grab the next bucket. Parts: 5 gal bucket, shelf bracket, rubber grommet, step drill bit, 5/8" hose.
a year ago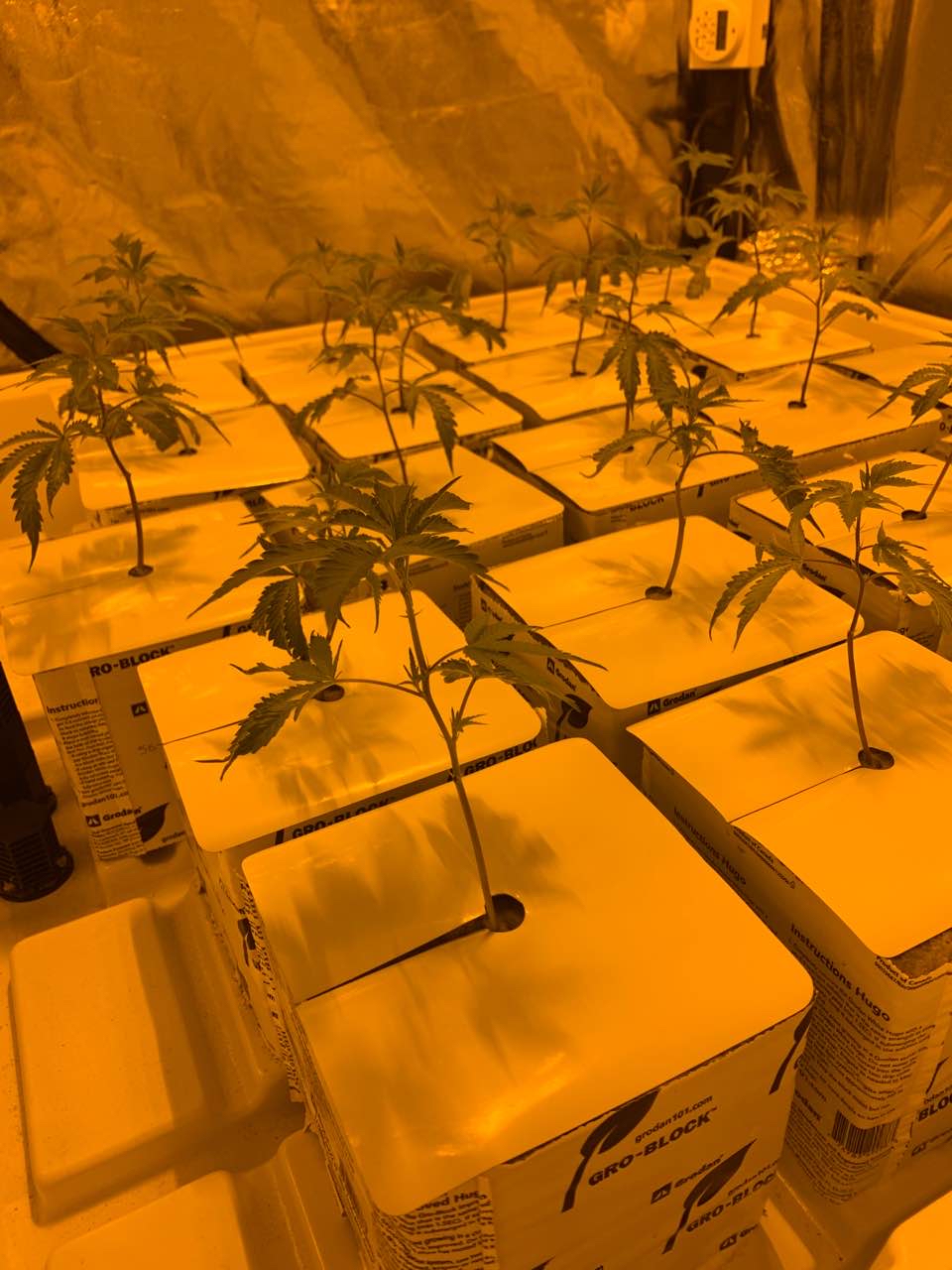 Bunch of happy ladies! Just turned Gavita to 600w from 400w. Week 1 Recap: Avg 80.0° Low 76.3° High 82.6°, Avg 62.1% Low 43.2% High 83.4%, 800PPM, 0 Water Cycles, 18 Hour Light
a year ago
710seth They look like something is wrong with them by the twisting and turning of the leaves. Fix asap it's a problem that is affecting all of them
Avg 79.9°, 57.3%
a year ago
Just planted the babies
a year ago
kactai Nice man! I'm growing hydro on a table too! Looks slick