suebee
First Grow Ever!
November 2018
2 pots are white widow. And 2 pots are lambs breath. I have 3 plants for lambs breath. (2 in one pot) as I didn't have the heart to toss the little seedling.
White widow & Lambs breath auto
Ok final count of our crappy yield. 2.4 oz of white widow. 1.8 of lambs breath. And 1.8 oz of loose shake that has so much resin it is crazy. Then a 1/4 zip lock bag of dried stems and leaves. And a full ziplock bag of fresh frozen in the freezer to make bubble hash from.
5 years ago
A little early but couldn't wait to try it. White widow auto. Still a tiny bud. But my buds don't seem big at all. Still a lot of learning to do. Tastes yummy. And packs a punch. I vape so a lot of vapour prob cause it isn't crispy dry yet.
5 years ago
Hoober Sure looks like your first grow. Holla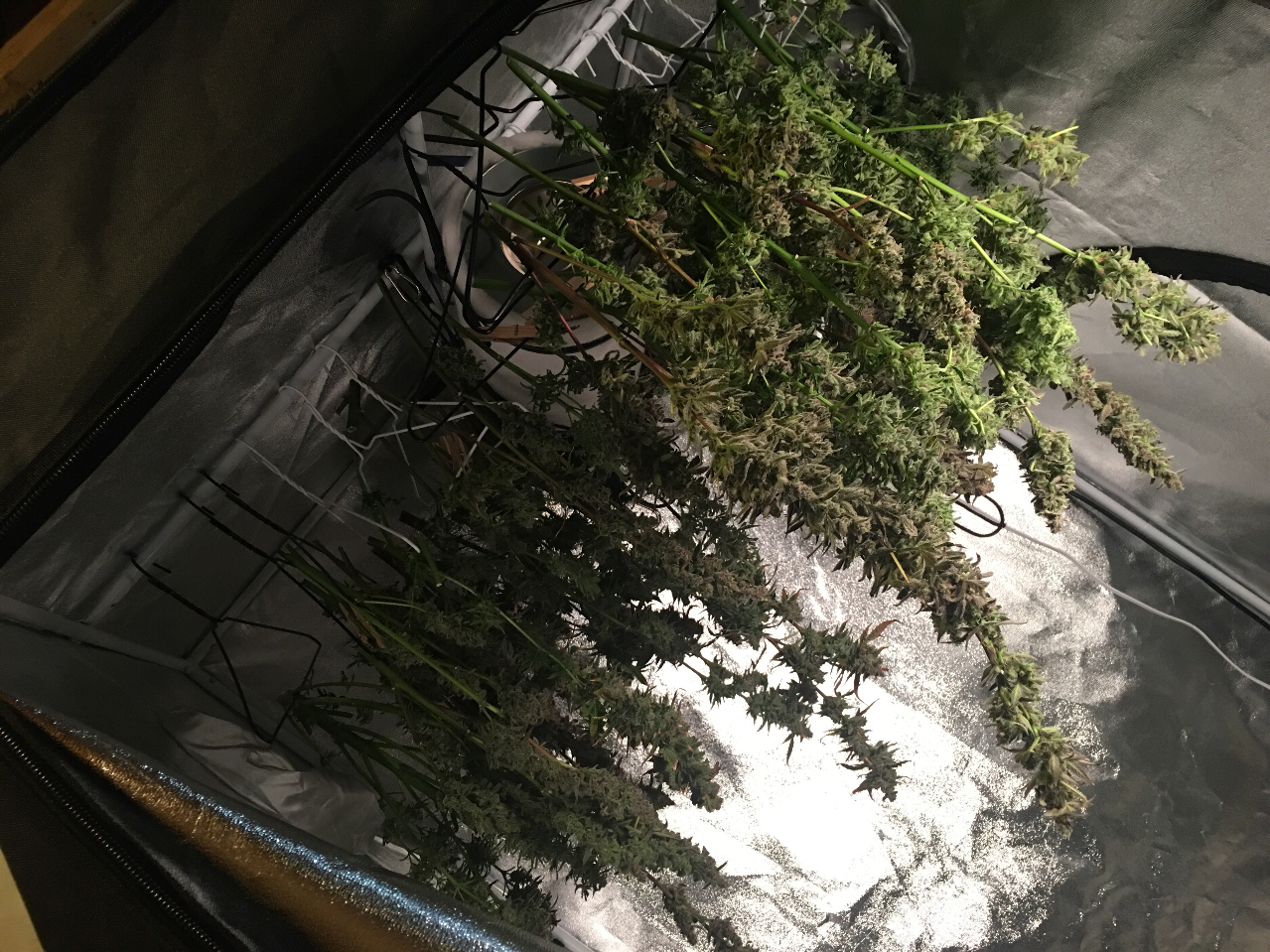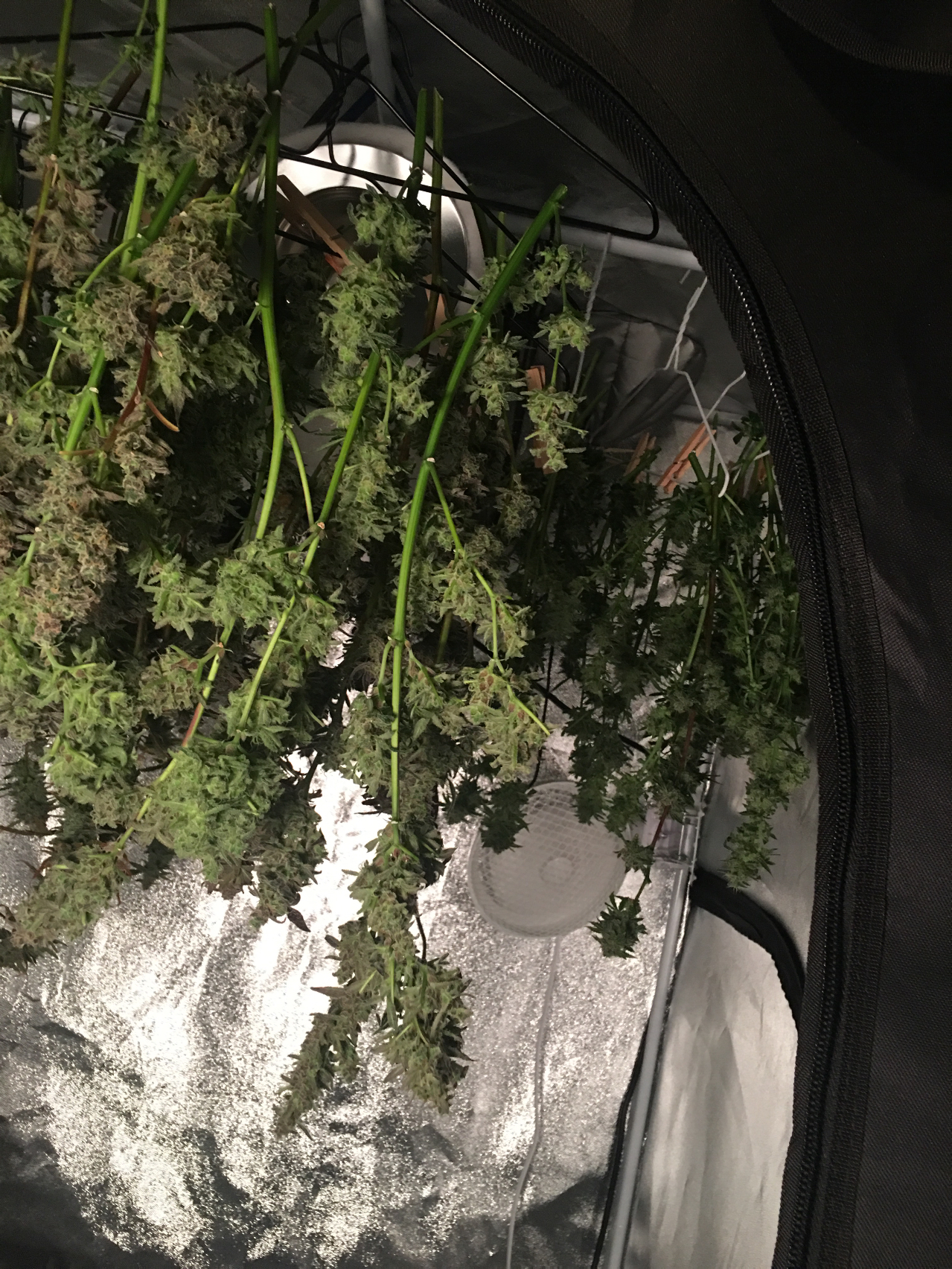 Harvest day!!!!! Wow. Those 5 plants took almost all day.
5 years ago
SueBee I'm not sure yet. I have to wait a week for them to cure. Then I'll trim more and weigh them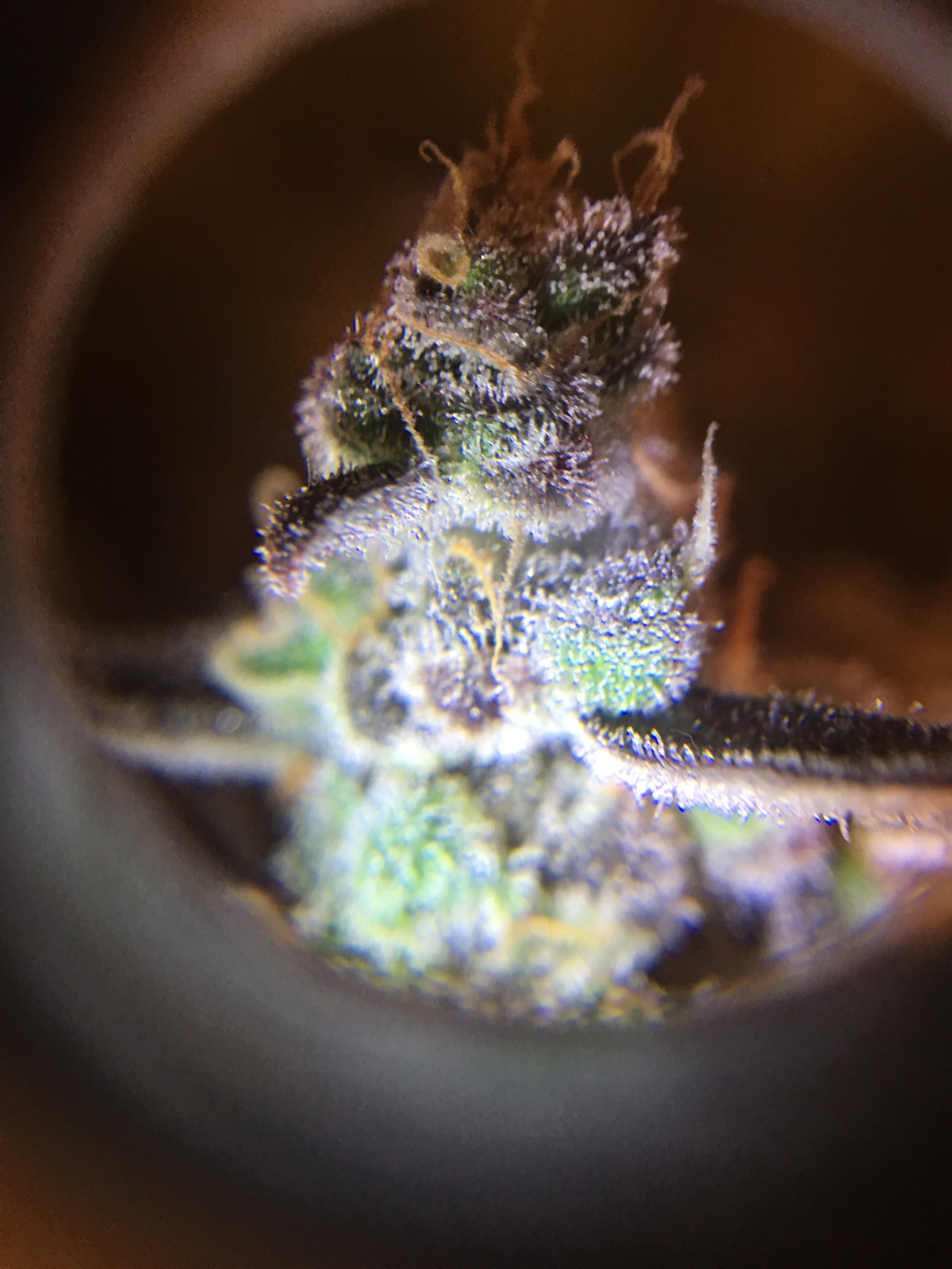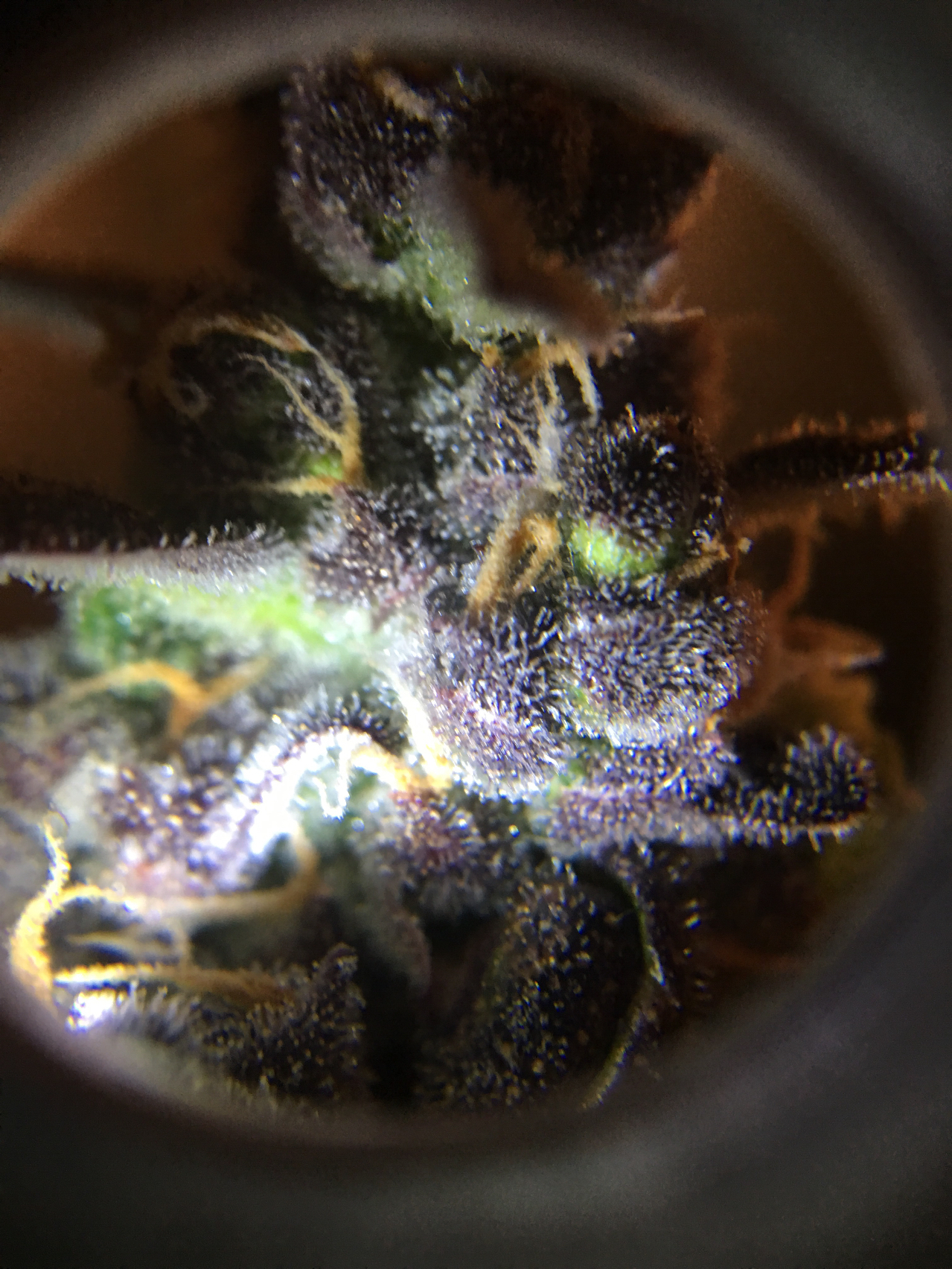 Prob cutting them down later today or Sunday. First photo is the crew. Next 2 are lambs breath. And final 2 are white widow
5 years ago
Prob cutting them down later today or Sunday. First photo is the crew. Next 2 are lambs breath and last 2 are white widow
5 years ago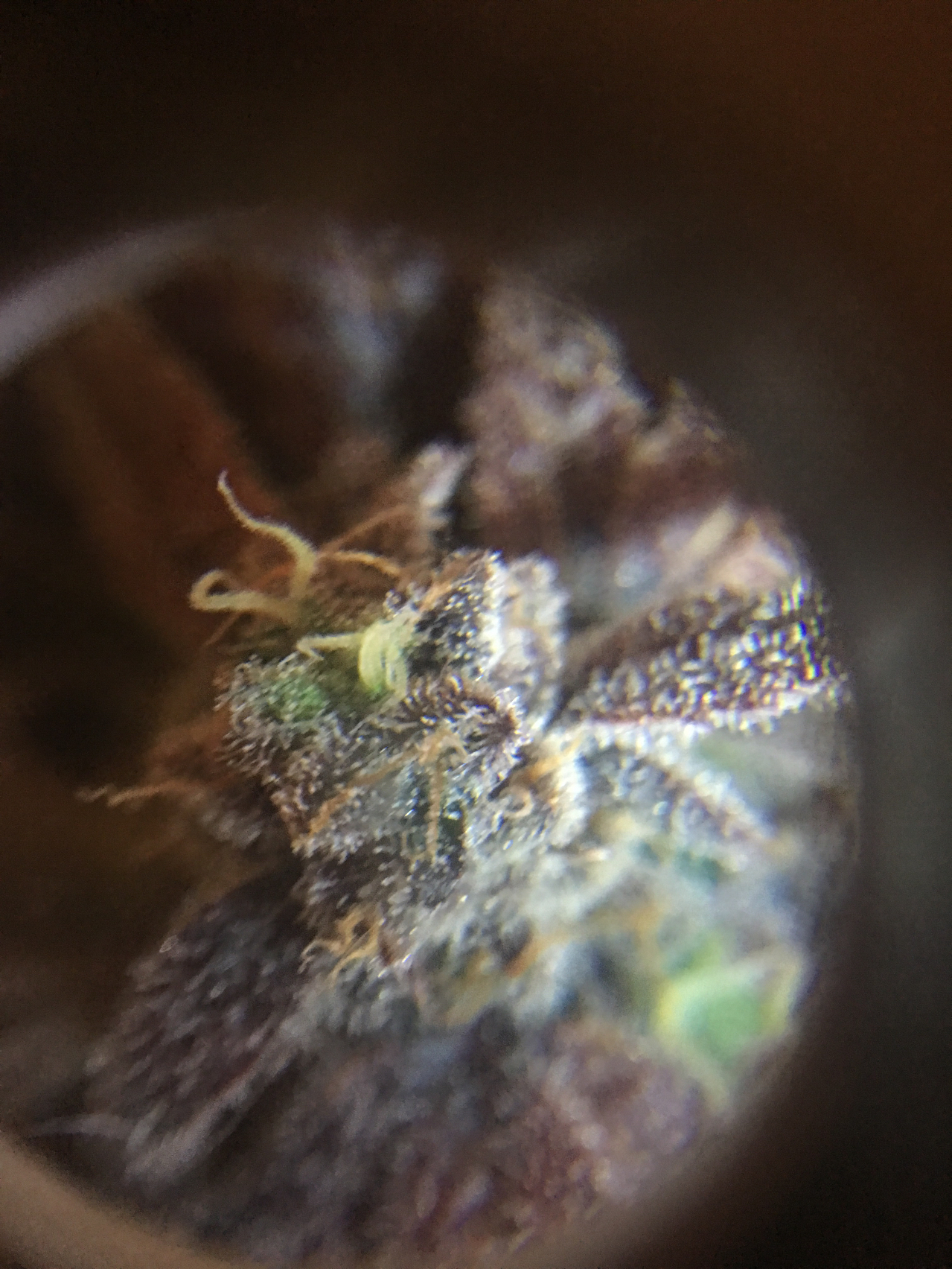 I believe we are set to harvest this weekend. I see a few amber. But they are. Very hard to see. And I'm not even sure they are amber. Lol. But it is 125 days now.
5 years ago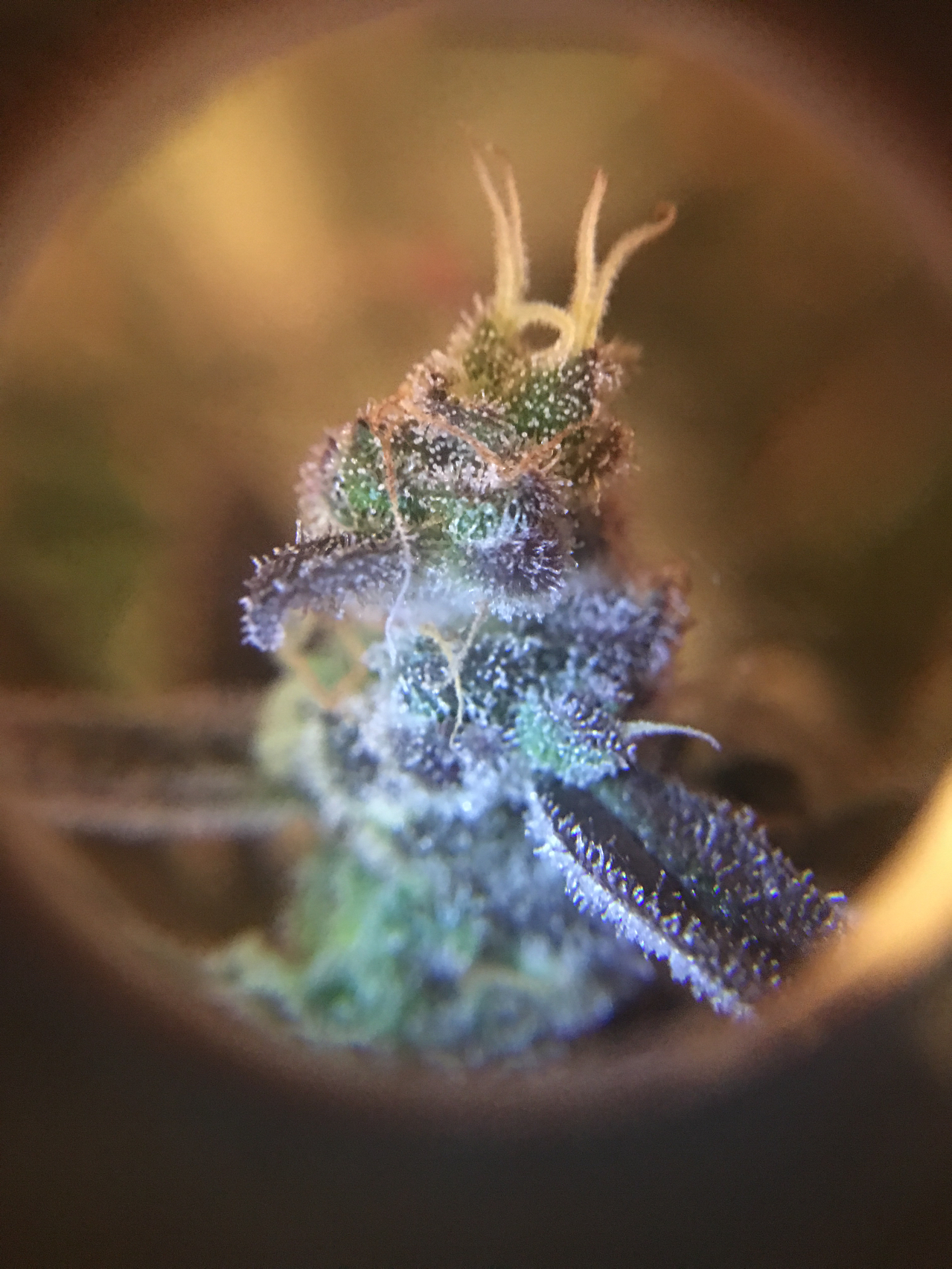 From what everyone is telling me I guess I'm going to wait until next week to harvest. They are flushed and ready to go I'm just waiting on some Amber
5 years ago
I'm thinking of harvesting this weekend. A lot of the leaves are turning brown quickly. I don't see any amber trichomes. What do you think?
5 years ago
Trichomes still look a little clear to me. But not sure. I've never seen them before. But I think I may have to harvest soon. Leaves are going fairly brown. Smell is unbelievable. What do you think?
5 years ago
Much more browning on my white widow stretch one. The runt is doing well now. But must be 3 weeks behind the others. Lambs breath look great. Just a little browning on the tips. Trichomes still look milky. No amber
5 years ago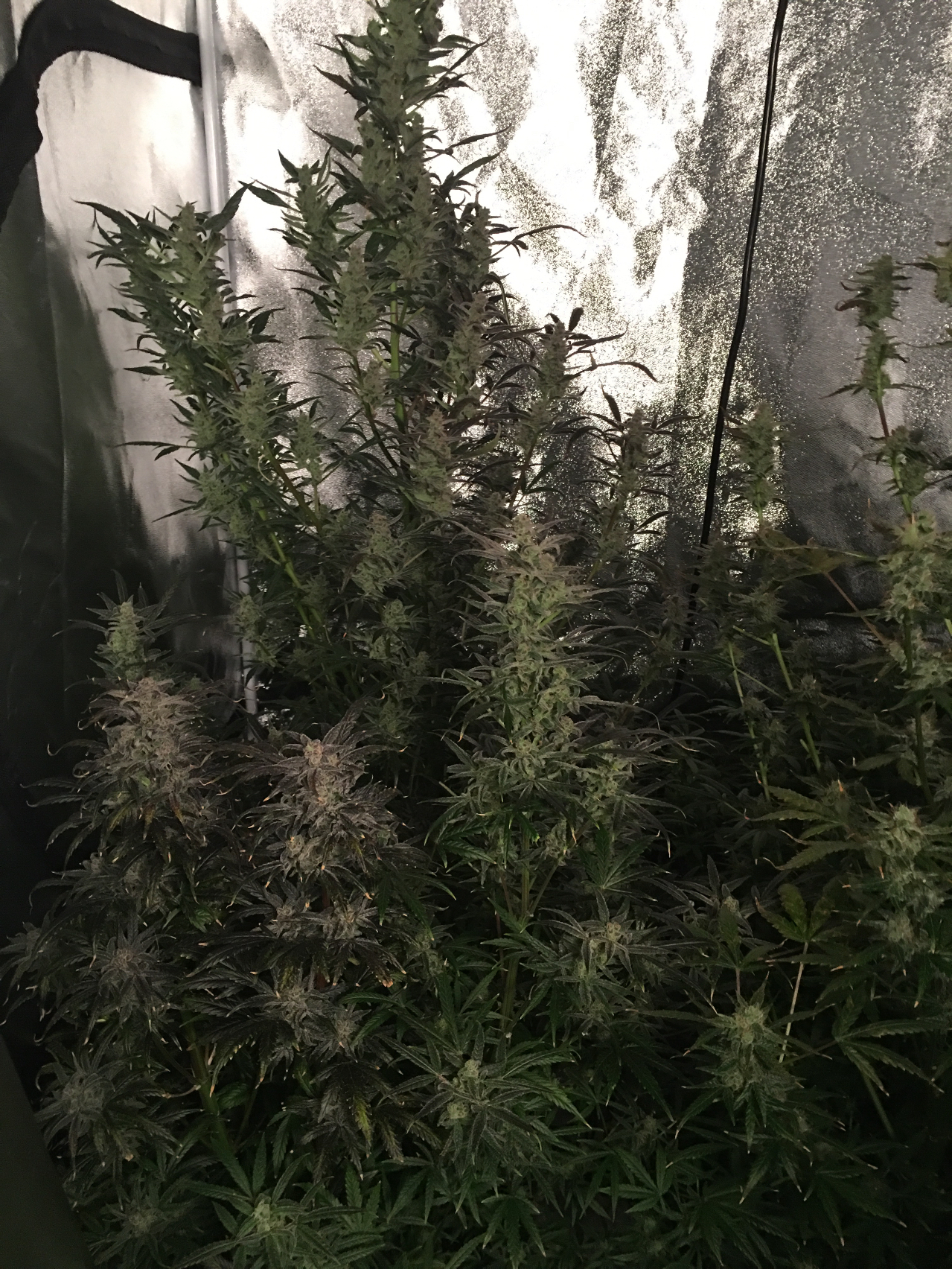 Plant is about 4 feet tall. White widow is looking fairly dry. Lambs breath the tips are starting to dry.
5 years ago
Leebobo Bend it down Nd hold it there . It's to close to the light . It will do nothin to the plant .
Ego How much does your tent smell when it's closed all the way? I'm growing in a similar set up and I'm concerned about my room danking up when I start them on flower next week....
SueBee If I run my carbon filter 24/7 it doesn't smell outside of the tent. We have both Velcro covers at the bottom of the tent wide open or the humidity will get too high.
Checking on the girls after a flush.
5 years ago
Someone told me to use fresh bud and sugar leaves in my hot tea. Jury is still out on if you feel anything yet. But it was tasty. Lol
5 years ago
JDBudz Gotta add fat and DECARB to convert THCa to THC yo
SueBee That is what I said. This guy swore you don't need to if your water was hot enough. I didn't feel anything. I was not really expecting too. But I also was not totally invested in trying it. I wouldn't waste any fresh bud. Lol
Dubybarbs I've made tea out of about a gram of stems and some butter. I was pretty toasted lol
View 1 additional comment
Holy trichomes. Seeing some progress First photo is white widow auto. Second is Lambs Breath auto. From crop king. As you can see lambs breath gets way more trichomes.
5 years ago
Happy 100 day. And Valentine's Day. Lol. Just realized we switched the lights for flowering to 12/12. But was told today that autos grow better in the light. So we switched to 19on/5 off. Hope we see growth quickly. Also needed to turn on the carbon filter 24 hours now. Too stinky.
5 years ago
Coming along nicely.
5 years ago
First trim. I used the big fan leaves in my smoothies.
5 years ago
Dubybarbs That's so cool! I'm on my first grow too!
Ok so I kept moving up the light as I didn't want to burn the plants. Little did I know that that would make them stretch.
5 years ago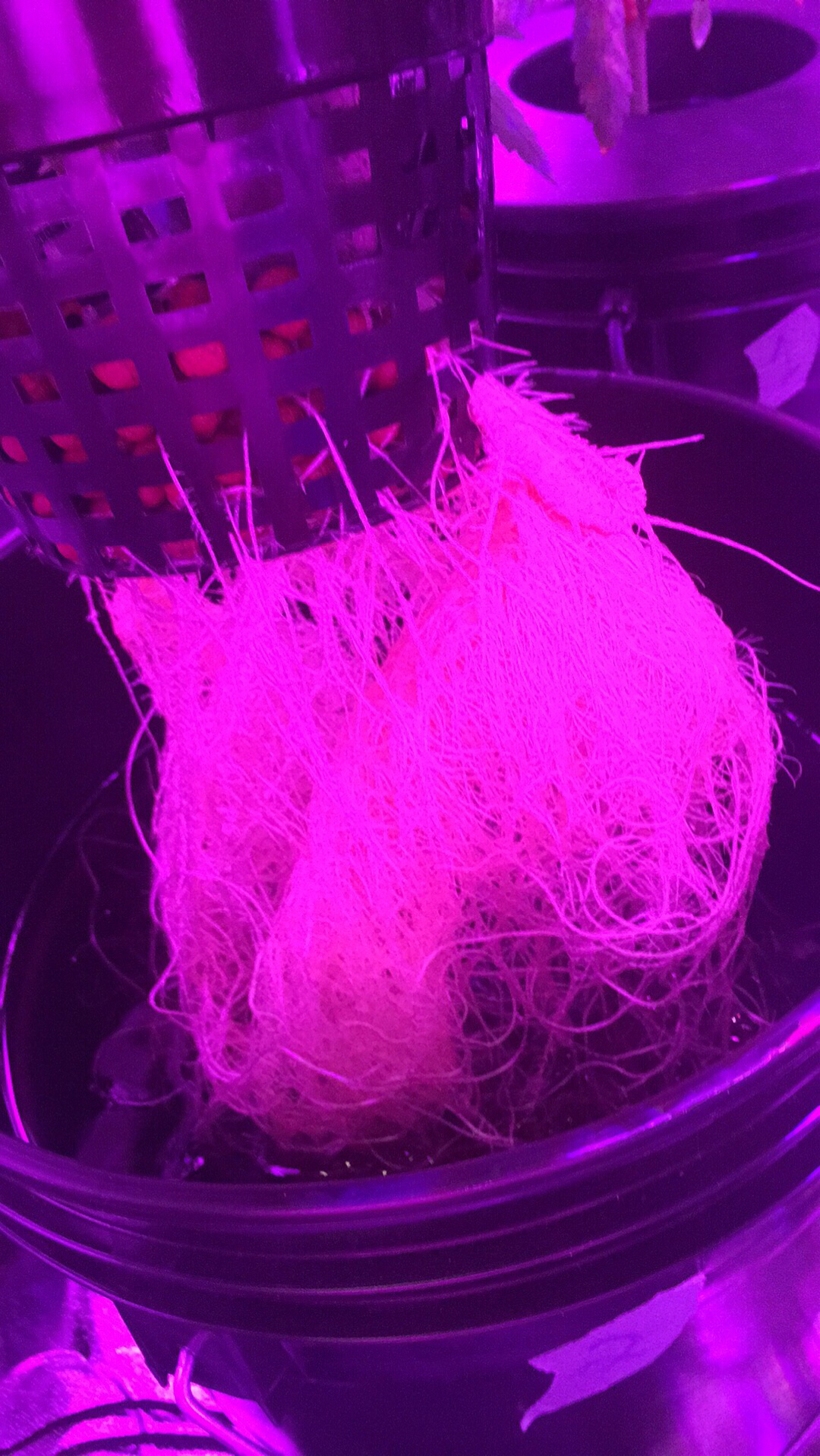 Holy roots Batman.
5 years ago
Come back from Xmas vacation to some real plants.
5 years ago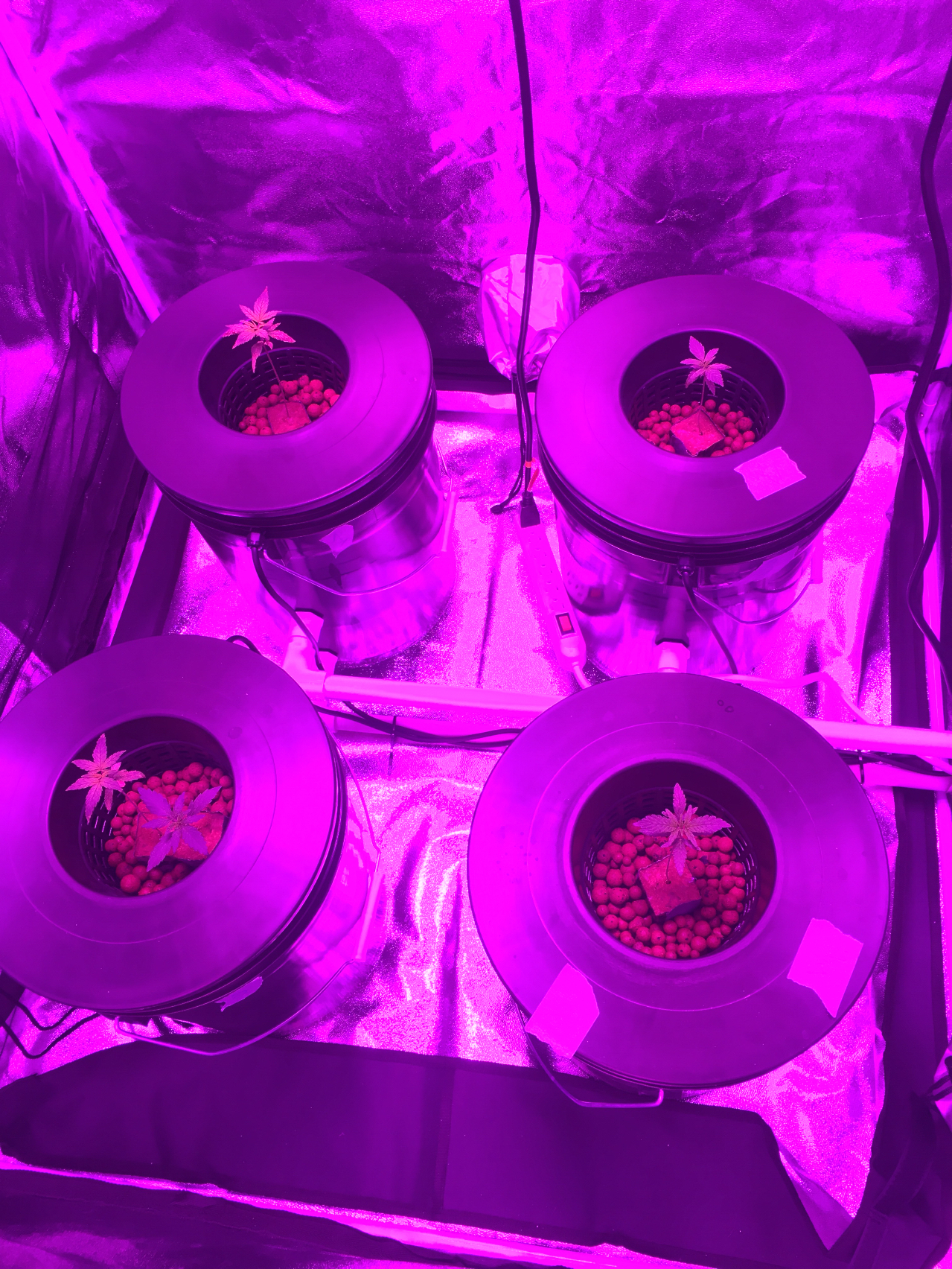 Growing nicely.
5 years ago
Moved to the hydro tent. Notice the 2 In One pot. It was supposed to be temporary. Fooled me cause the roots took off like wild fire. Then I was stuck. Had to leave them together. Lol
5 years ago
Seedlings growing well.
5 years ago