Razz
arc0002
Tiny dark brown bean found with one other in a 1 gram Rx bottle of deli style mason jar kept RAZZ flower purchased from a Beaverton, Oregon rec dispensary in the fall of 2018. The remarkably tiny seed immediately sunk like a rock in a glass of municipal h2o and popped a 2-3 mm taproot in less than 24hrs. Hand sifted coir heavy MalWart "organic" potting soil.
Two days until 9 weeks then it's done.
2 years ago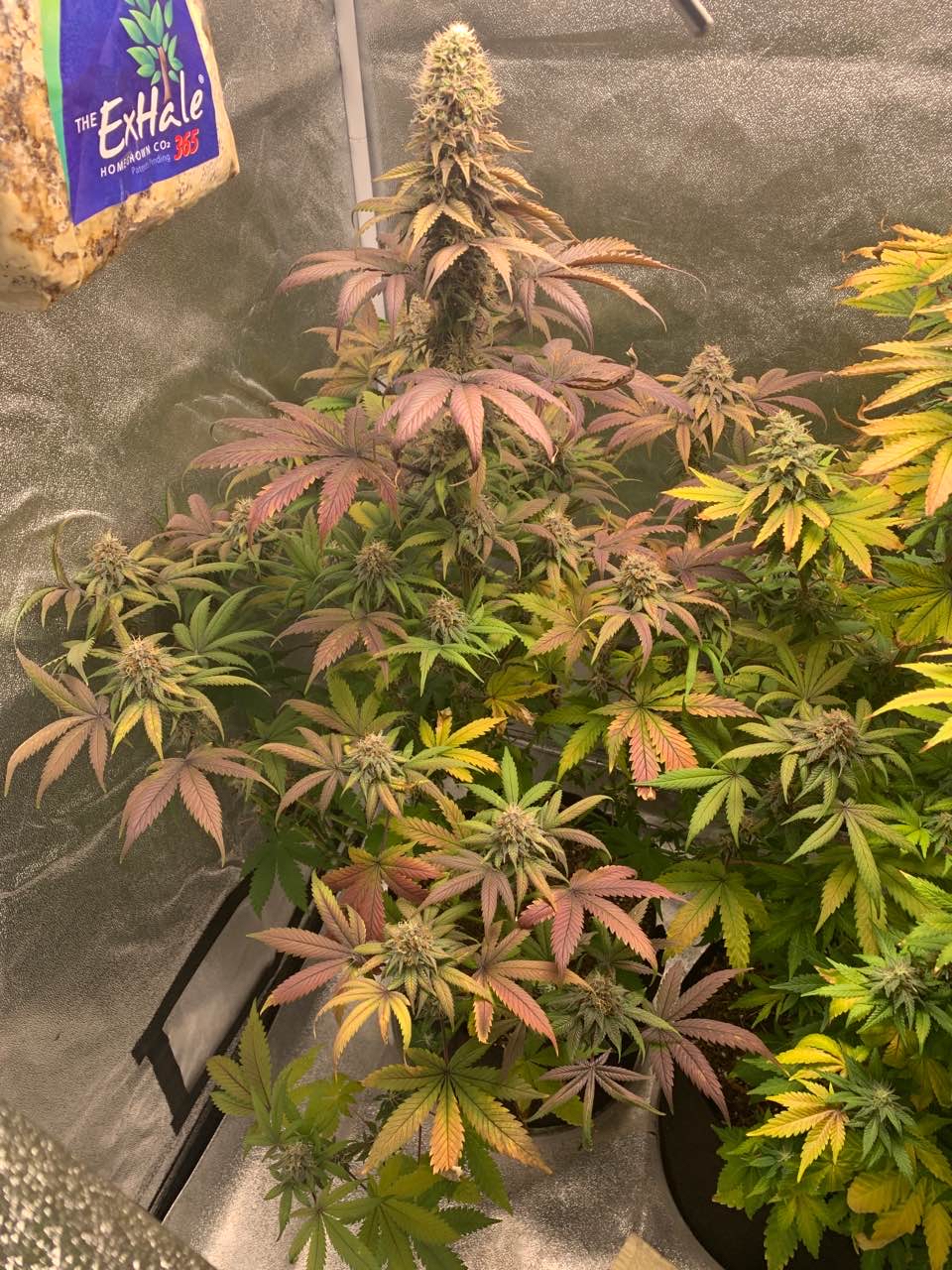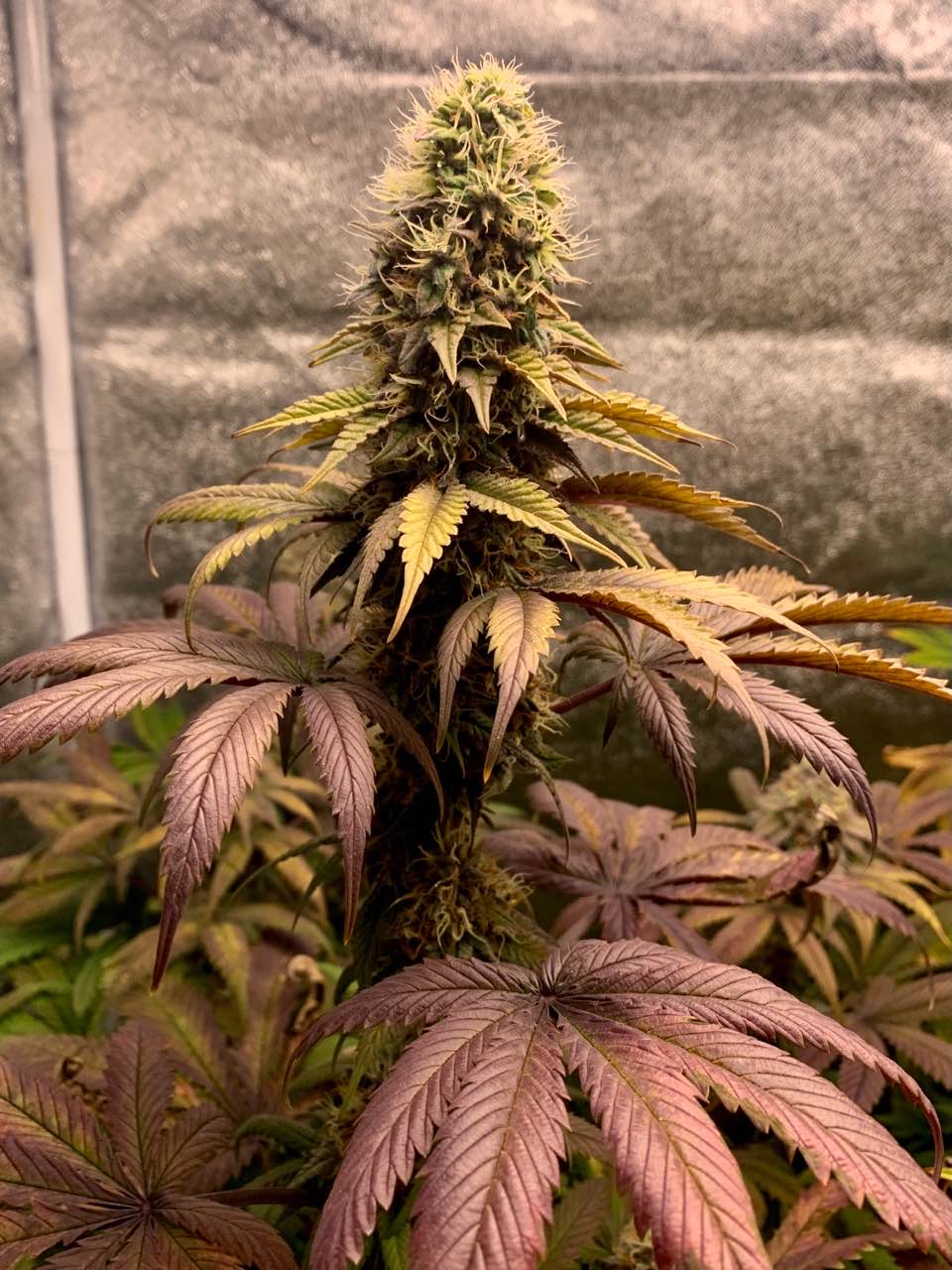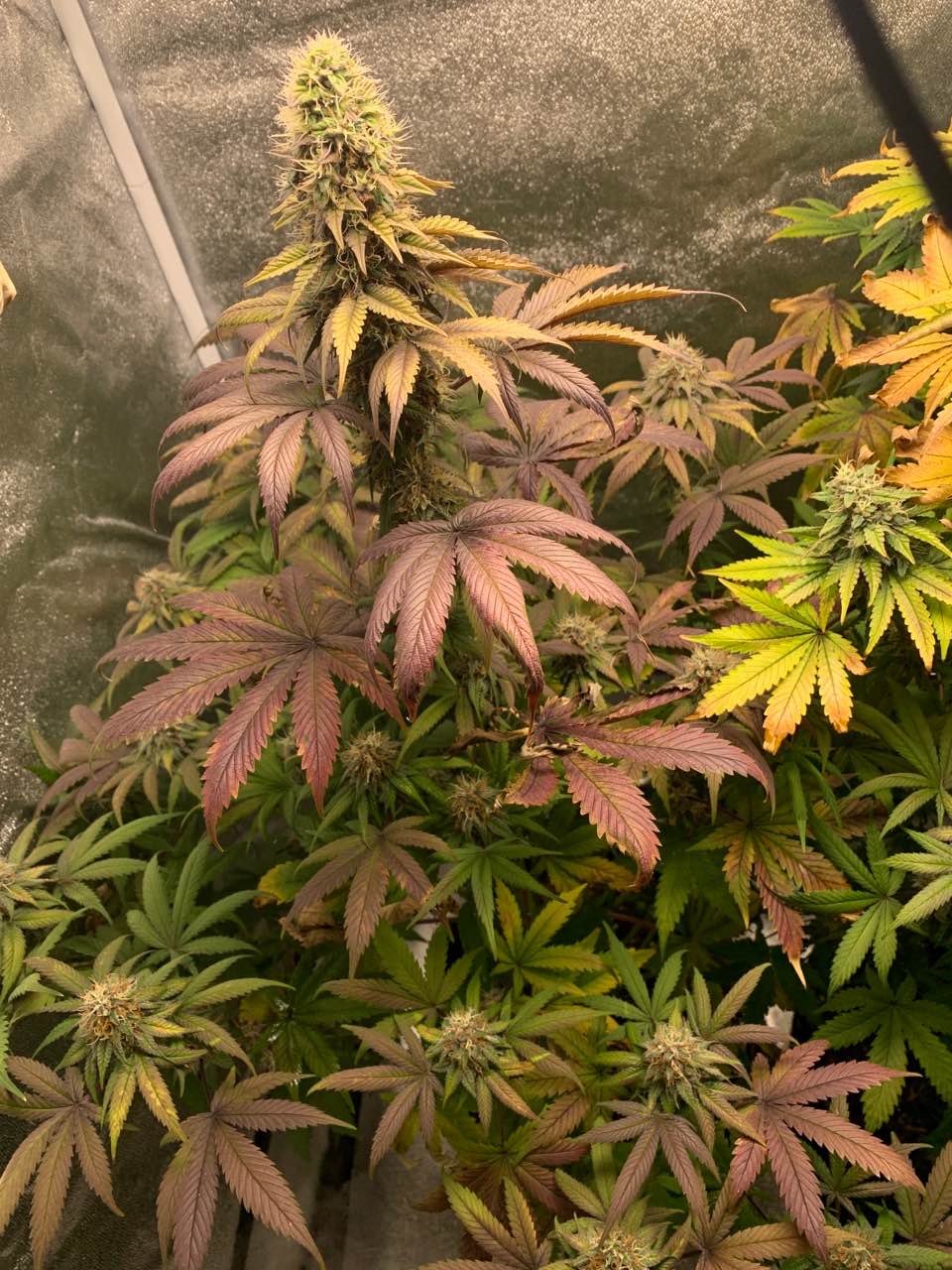 Should be done round about Jan 1.
2 years ago
Fall color flush is amazing.
2 years ago
More color every day.
3 years ago
11 weeks 2 days from sprout 🌱
3 years ago
More colors more pistils. Started TPS Signal terpene enhancer today to continue through harvest.
3 years ago
bud Those purple fan leaves look awesome.
Color showing on the biggest is the fan leaves.
3 years ago
Some pinkish color in da fro pistils
3 years ago
Stretch in effect
3 years ago
Fall begins. Switched to 12-12 Bloom cycle today.
3 years ago
Vegging quite beautifully. Pistils any moment now 🤞🏼. Added Ormus based plant food last watering.
3 years ago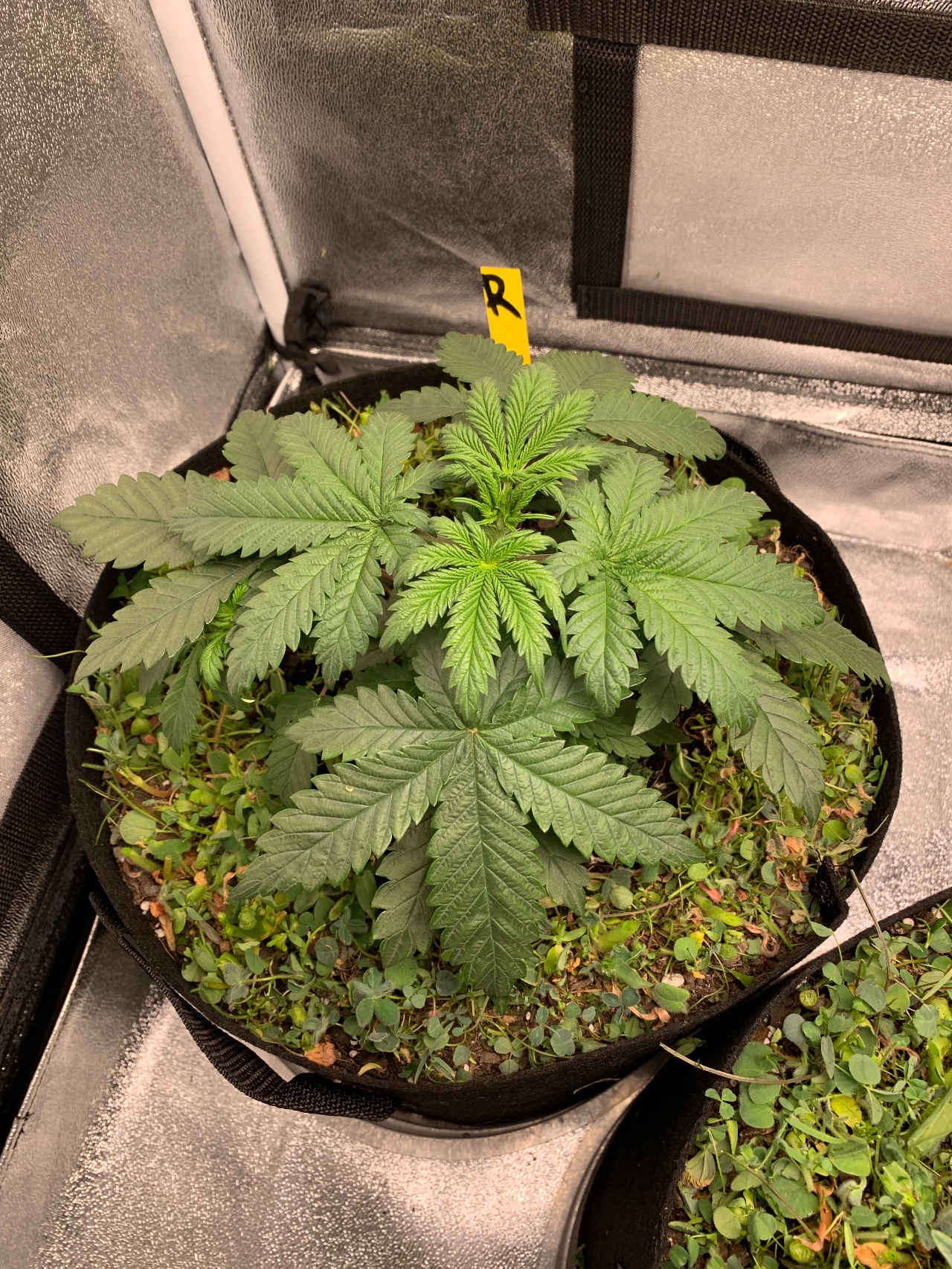 Not yet....any day now!
3 years ago
Skunky odor alert after watering this morning.
3 years ago
crispy_naan Looking good but a bit late to grow outdoors depending on location?
2.5 cups H20 every other day.
3 years ago
Looking like she's almost back to normal after the transplant complications
3 years ago
Took a hit on transplant unfortunately but is bouncing back.
3 years ago
Razzi Gurl on her best Amazon parrot shit 🦜
3 years ago
Prayer to the Photon Dieties
3 years ago
She's up! 15ml spring h2o daily.
3 years ago
Peeky peeky...
3 years ago
Seed popped in H20 and planted in generic soil.
3 years ago