closetqueen87
Auto Group 1
Beginner level, tips welcome!
4x4 tent lighthouse 2.0 2 1000w sunraise led 1 300w viperspectra led 20/4 light schedule. Bushdoctors Cocoloco soilless mix, A.N. Sensicoco line and extra calimag
Northern Lights, Anesthesia, Sweet Trainwreck
Getting bigger
4 years ago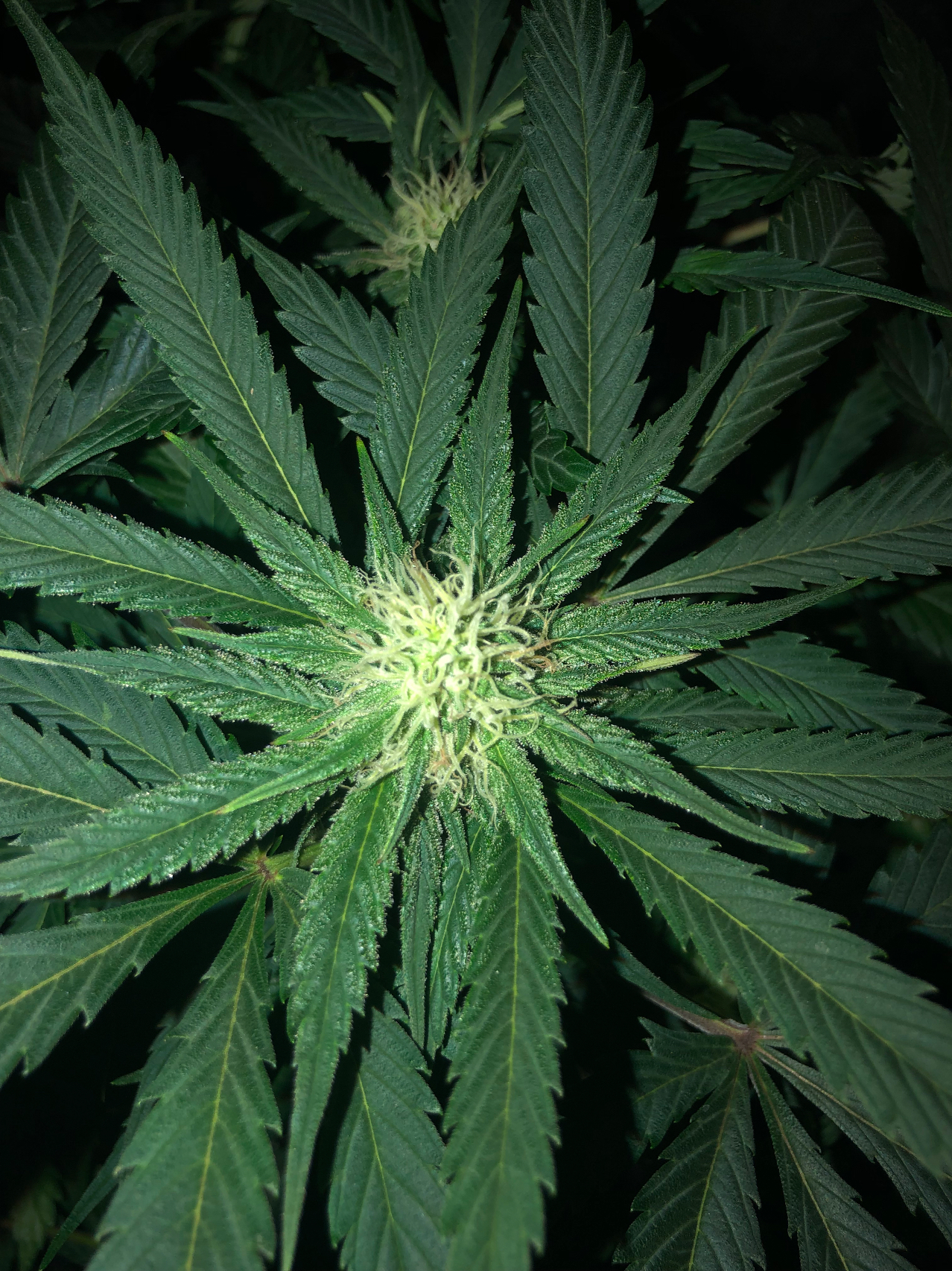 Everybody is good. Getting too big for individuals photos for me.
4 years ago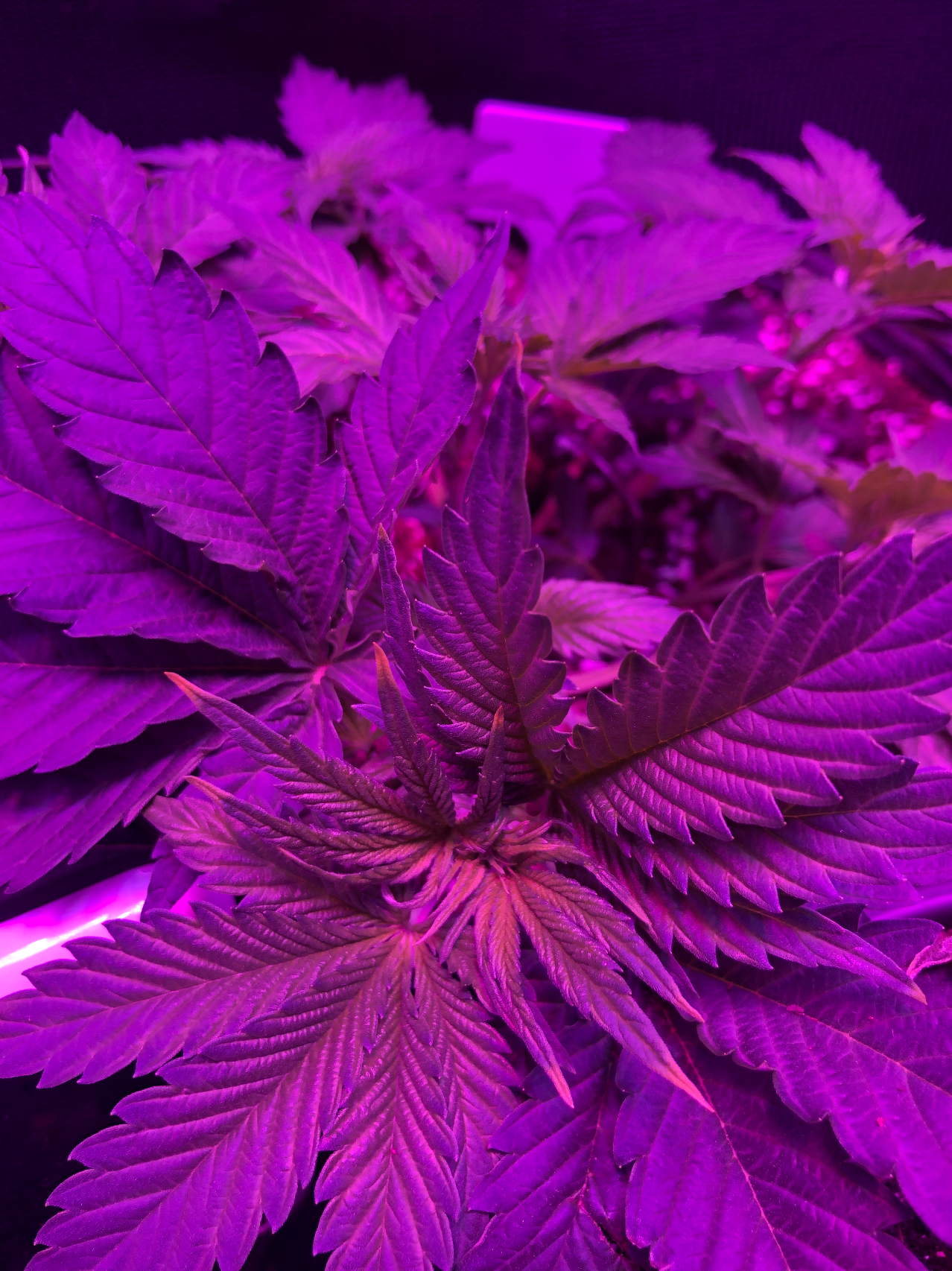 Bloom lights are switched on now for the girls flowering. Good growth over all. Northern lights is showing some discoloring in the tips, possibly wasn't quite ready for the bloom nutes itself yet.
4 years ago
Flowers starting!
4 years ago
Starting to see preflower signs on this group!
4 years ago
Didn't have a lot of time for updates this week. Didn't get pics of everyone.
4 years ago
Lazy blurple photos again. Sorry guys 🤷‍♀️
4 years ago
Switched lights to 18-6
4 years ago
Twindad What was your timings before n what made you switch the light cycle? 🤷🏻‍♂️ I keep my autos on 20/4 throughout 💪🏻
ClosetQueen87 I had them at 24 because of a cold snap, I couldn't raise the room's ambient temp enough, didn't want them getting too cold. I'm still testing the waters with these too, not sure what will work best for me. Is there any particular reason you prefer the 20/4 cycle for them? I really appreciate any and all input!
Greenhouseguy95 The more light you can hit them with the better. A rest period is good still. 20/4 is generally ideal for autos. Hammer em with as much light as possible but they're still getting a rest period.
View 1 additional comment
Green photos today
4 years ago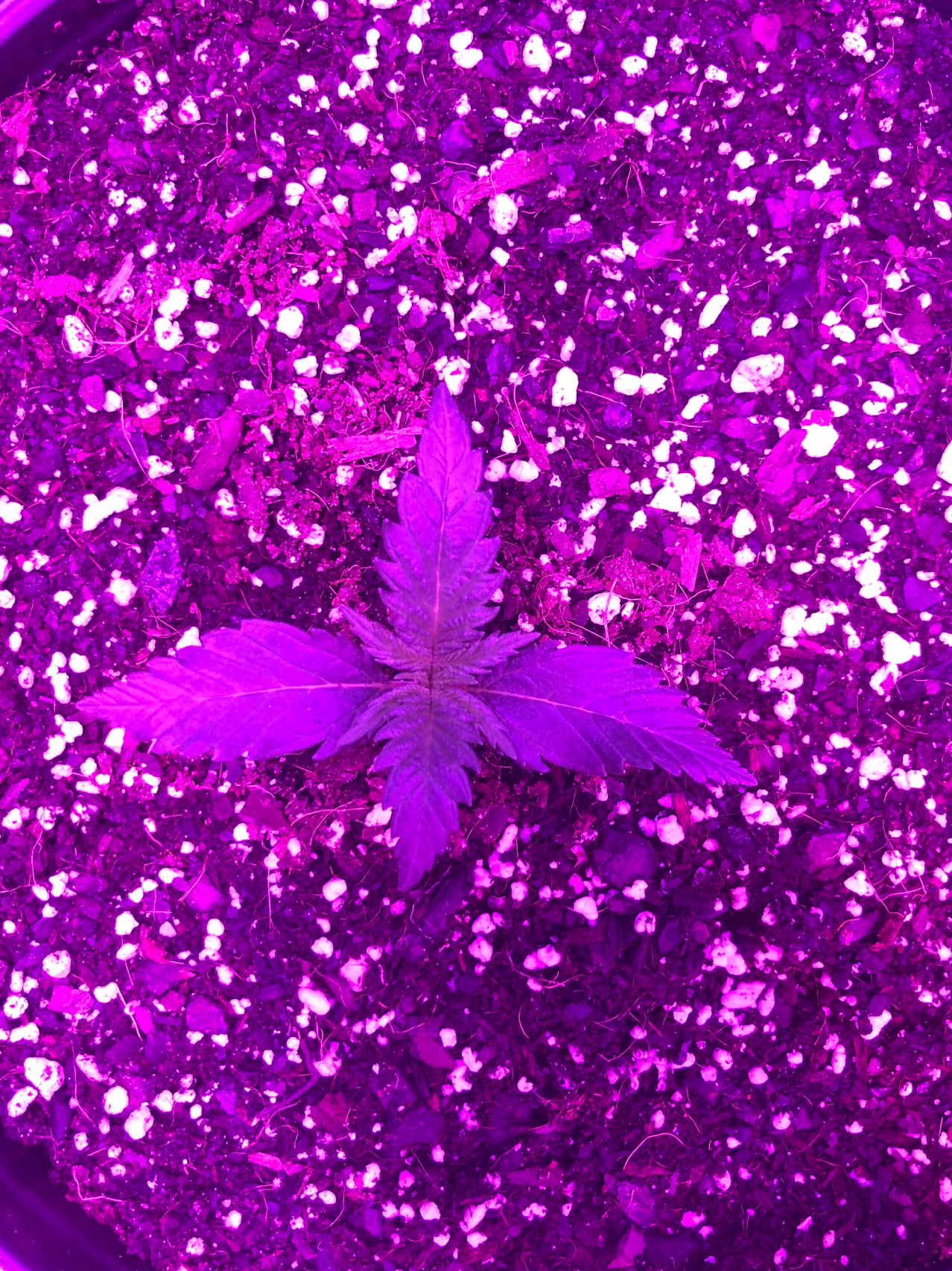 Everybody looks good so far after transplanting yesterday. Just keep growing 🙌
4 years ago
Greenhouseguy95 Just realized u transplanted pretty early. Take a peak at my last pictures I've updated of the roots in the cup. This is right about when you want to transplant into something a little larger. You want the roots to using all of they're "housing needs" lol before being moved into something larger. Giving them the opportunity to do the same thing. Gradually moving up to they're permanent home. A lot of people tend to think there's a lot of stress involved in repotting.. they're can be. But if not done right. It does nothing but help the plant and she'll show you that within 12 hours ! A nice light root hormone feeding and they're off to the races :p Happy growing ! :)
ClosetQueen87 Thanks for the input! The other batch has more time as I'm still waiting on soil. I'll let them get as big as your girls before I transplant those. Obviously then I'll see the difference between this group and the next. I am following your grow. I'm looking to build a box like you've got. I'm taking notes man and appreciate it all!
Greenhouseguy95 Hell yeah. Stoked to see the next batch! Are you doing organic or synthetic btw?
View 4 additional comments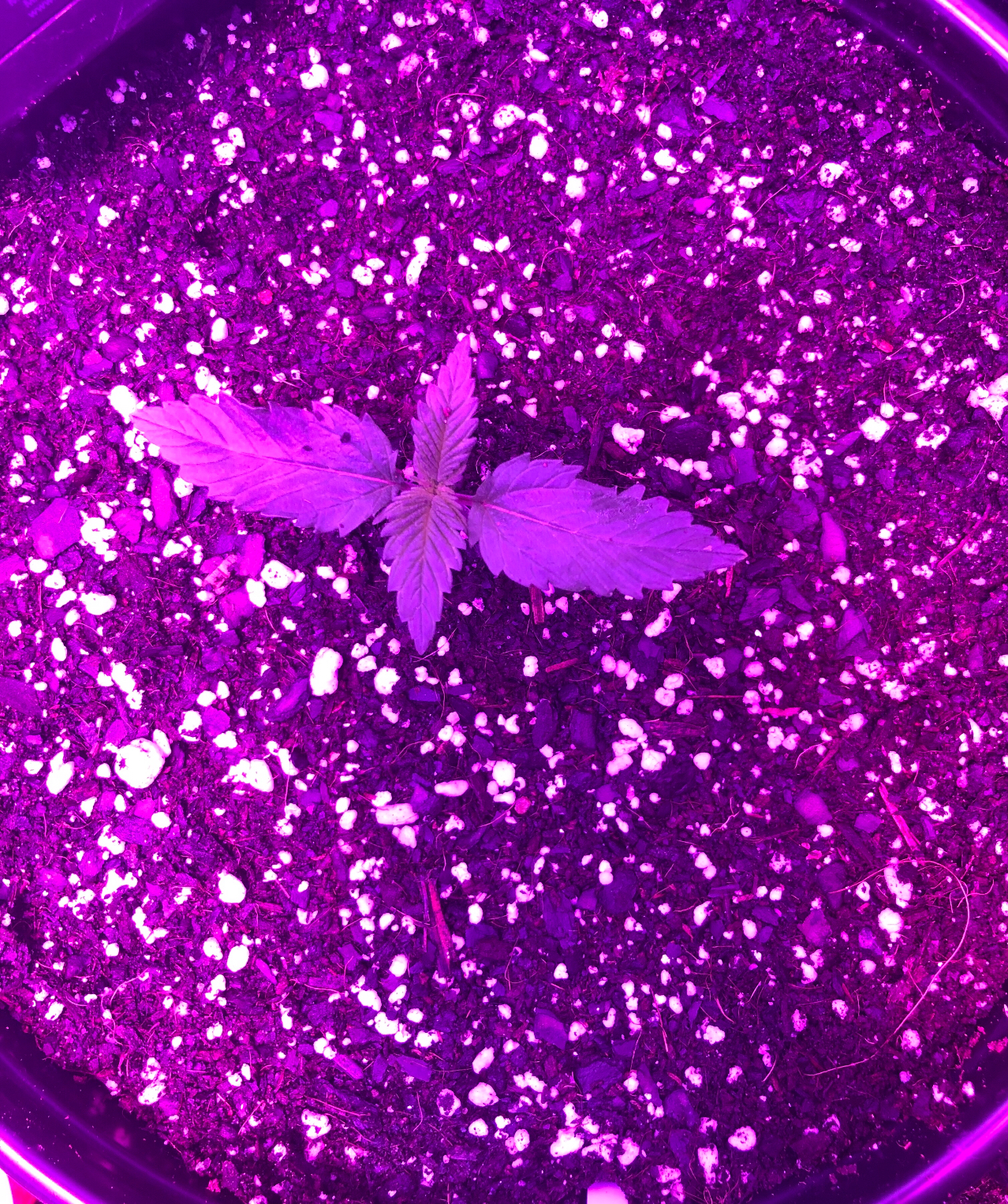 Transplanted this group early this morning. Hoping for the best, and that they don't get too stunted from the process. Minimal watering, just enough to ease the transfer. Bit of curling in the leaves. Raising lights an additional few inches.
4 years ago
Tomorrow is time to transplant this group. I don't want them getting too big in the cups.
4 years ago
Finished up my first batch of water. Heading into week 2 mixed up the new batch today, not a full increase. Only increased half a dose instead of doubling. Some discoloring on the anesthesia, I'll keep an eye on that.
4 years ago
One week in. Keep it going girls!
4 years ago
Pretty impressive. Not even a week from seed 😅 so far so good 🙌
4 years ago
The ones that hadn't yet popped first leaves, now have. Those that popped at day 3 have more then doubled in size. So far so good with these babies.
4 years ago
First girls popping up.
4 years ago
BudLightyear Time flies with these autos. Felt like yesterday when my girls popped. Good luck and enjoy