Auto Critical x Northern Lights
2 autos under Mars hydro ts600 and a phlizon 600 in a 2.7x2.7 ft tent actual watts about 250
Two autos in a small bedroom budget setup
Critical x Northern Lights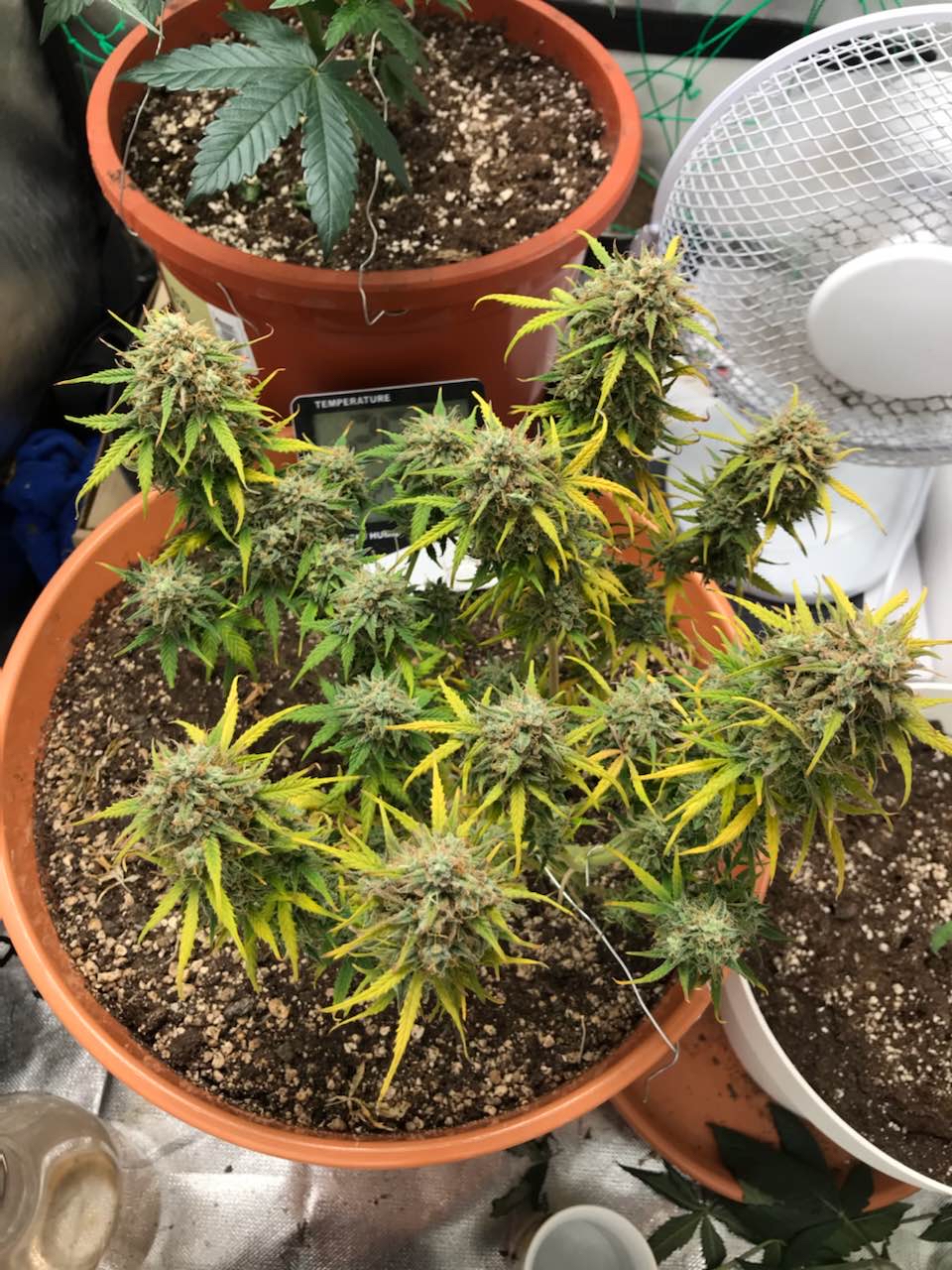 Chopped and hung today
10 months ago
Probably give her one last week to bring those colours out before I chop, the one I hung up a week ago needs around a day or two more to dry before it hits the jars.
10 months ago
taccooo How much you think you will get off her.
ourfutureisnature Ohh man I don't like to guess in case I jinx it lol, out of the two plants one was taller with lots of branches but less dense and one was small and stocky but faaaaat and dense nugs so I'm hoping at least for 3-4oz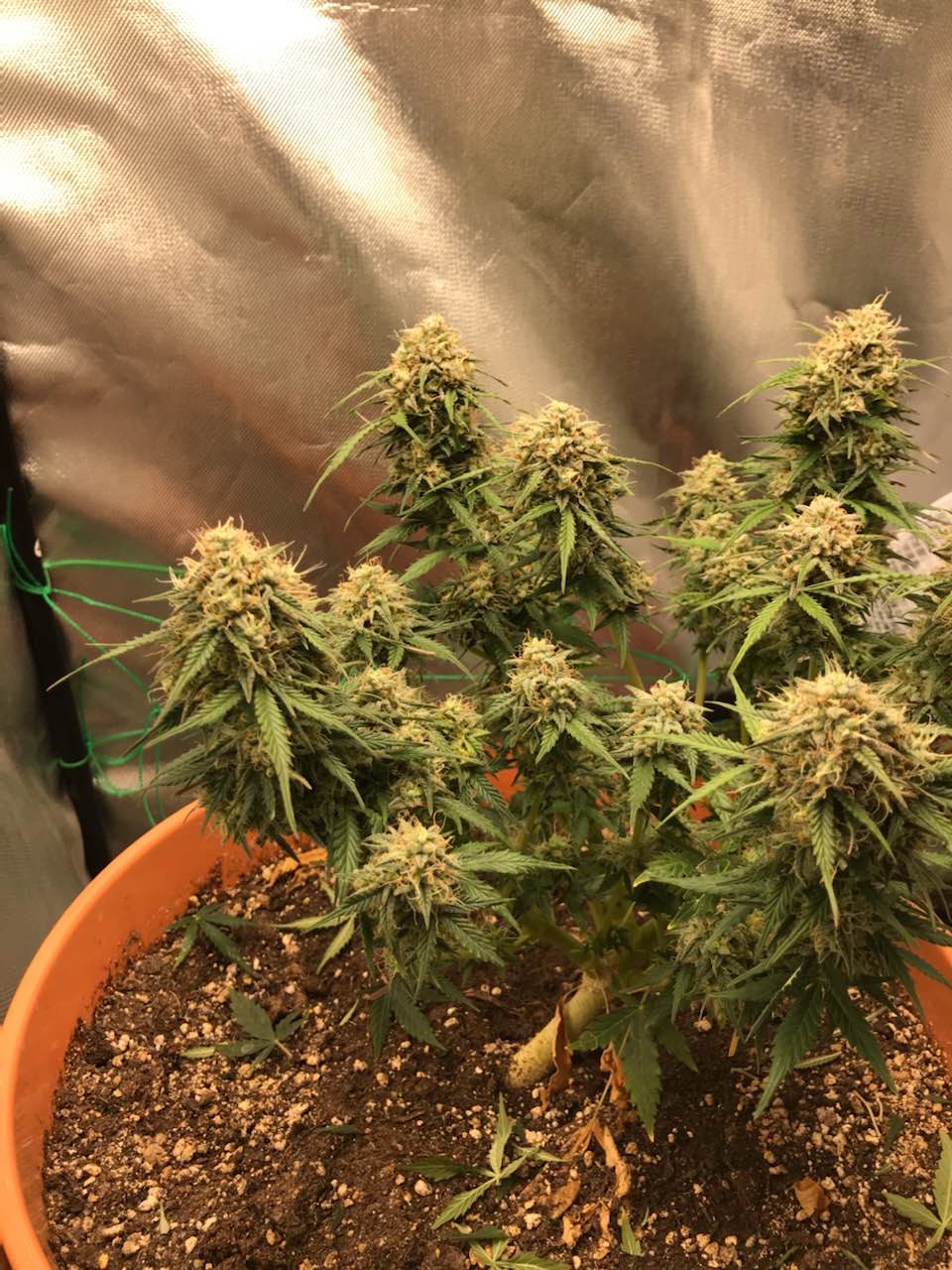 On closer inspection only one plant was ready for the chop so one is hanging up and the other is still in the tent
a year ago
Getting the chop in 2 days on day 90
a year ago
Haven't been able to give them much love this week because I am I'll as fuck! Looking pretty good none the less
a year ago
ozzy_gunja Looking Spectacular, got some beautiful healthy Cola's on these ladies 💯
Not sure when to stop feeding but probably in about a week or two
a year ago
Final few weeks to go
a year ago
Vgrow Those buds look huge from what I can tell.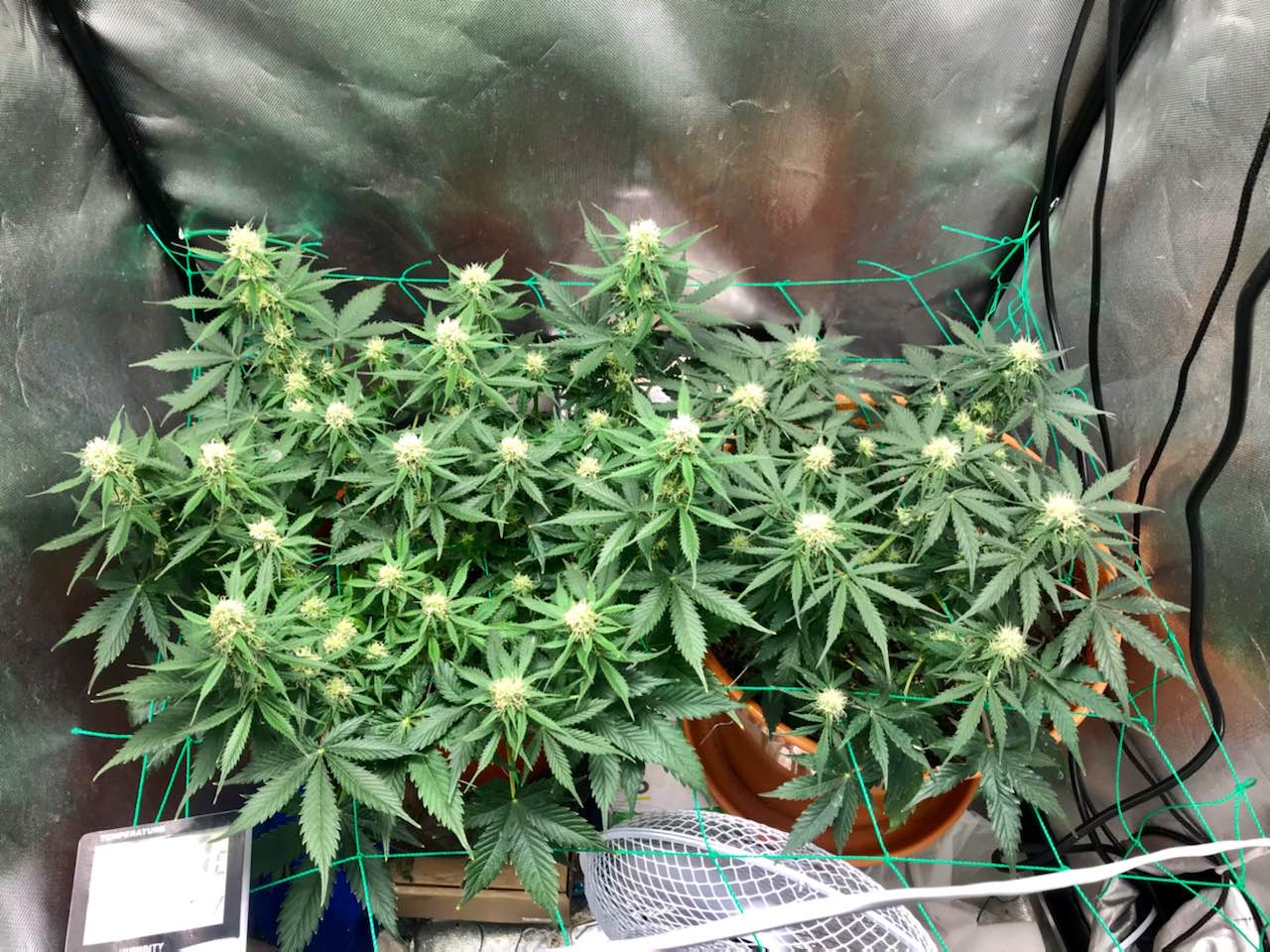 Removed second net as no longer needed the plants are more or less in position and shouldn't move anymore
a year ago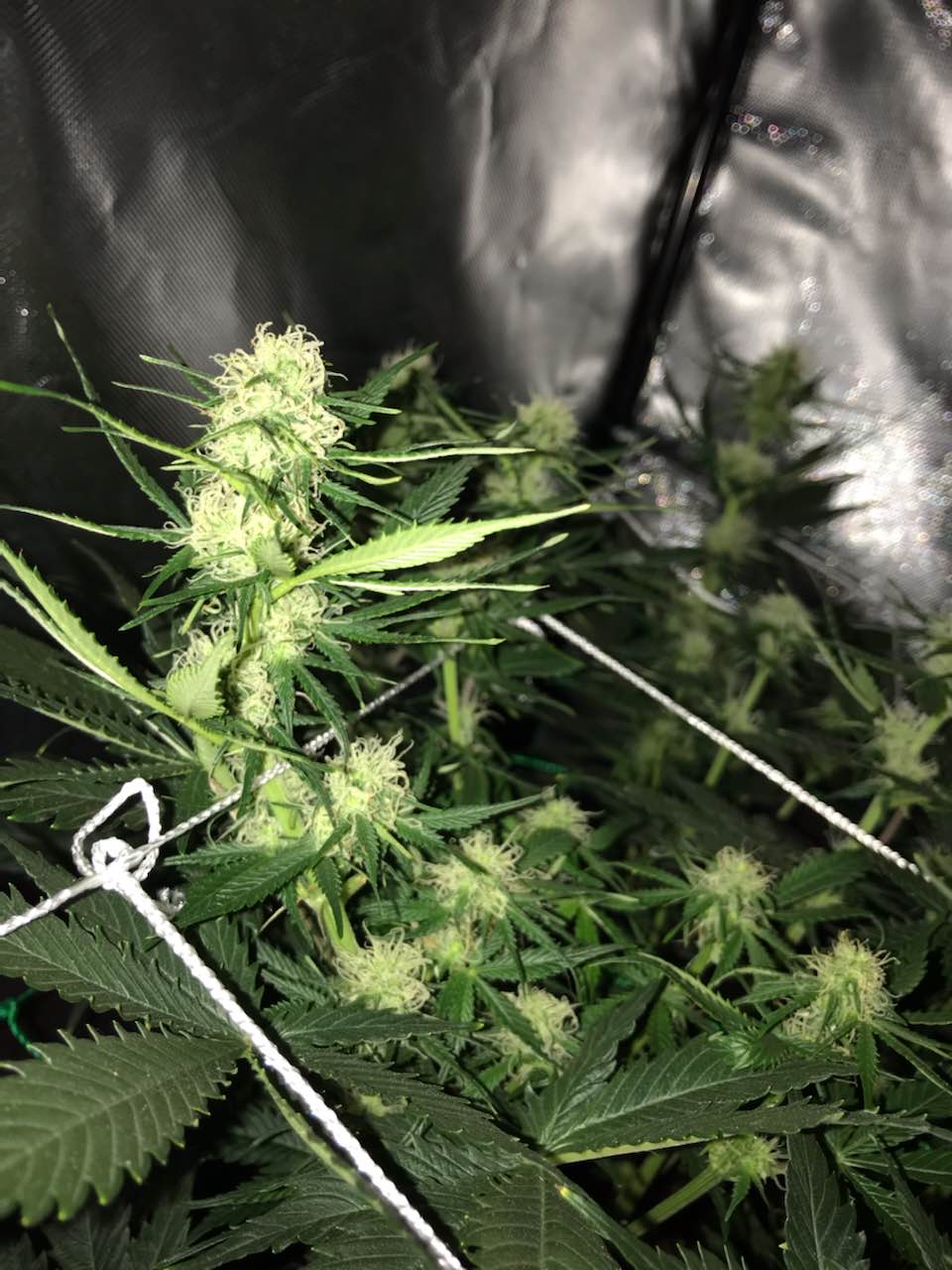 Not much too note, looking good
a year ago
Light defoliation day
a year ago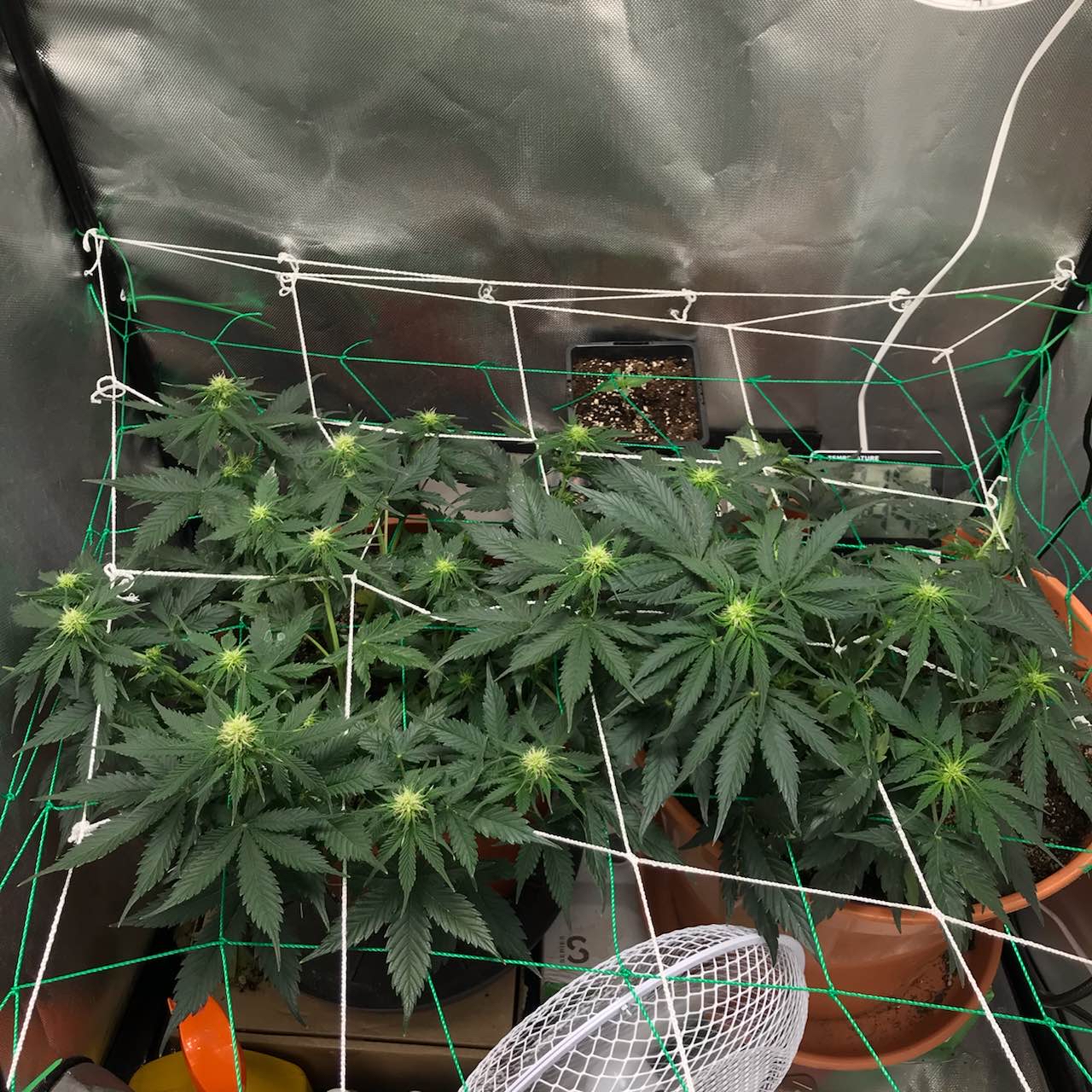 Added second net to make lst easier
a year ago
Coming along nicely nice
a year ago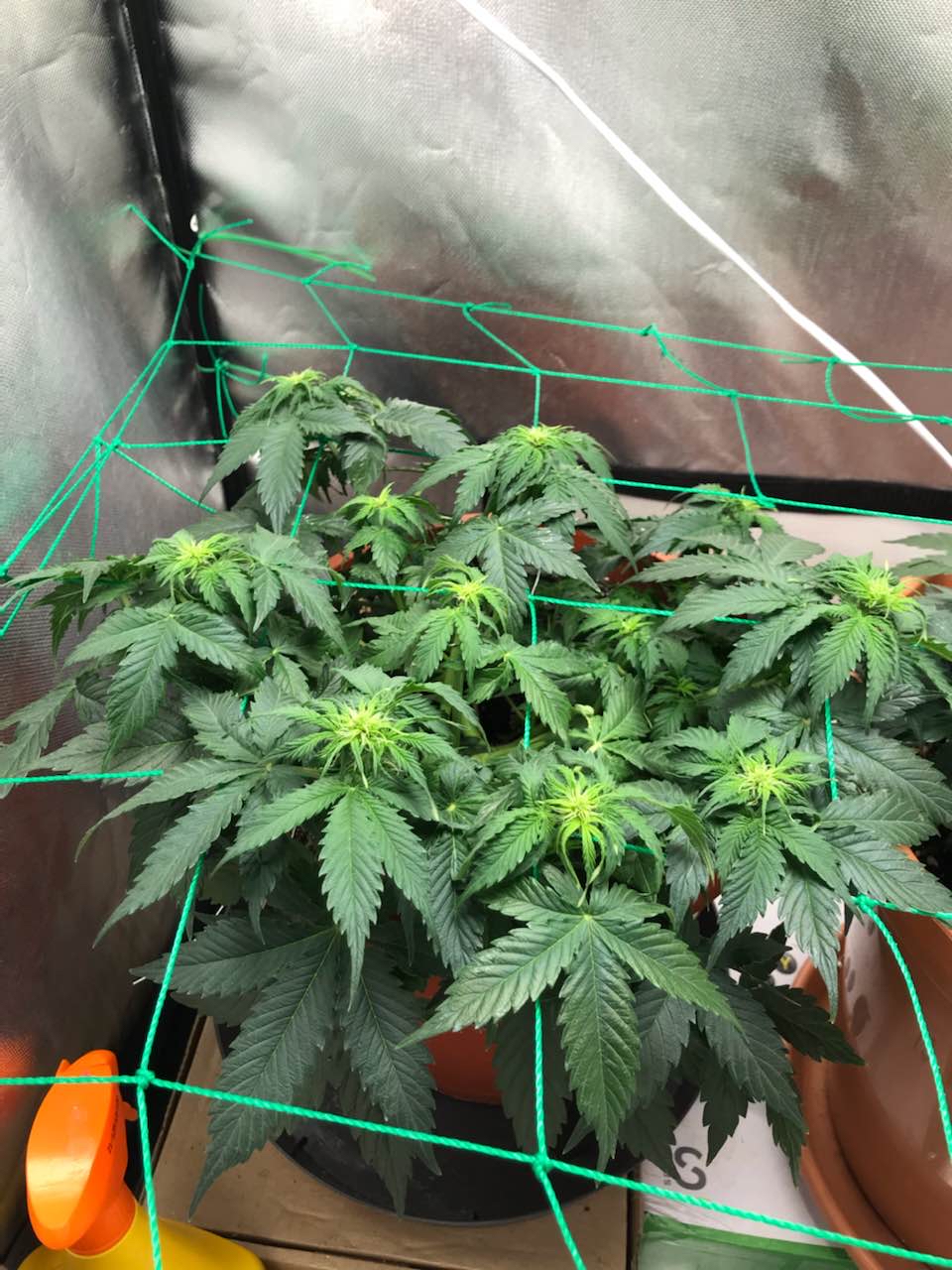 Started bloom nutes today, stripped a few leaves also
a year ago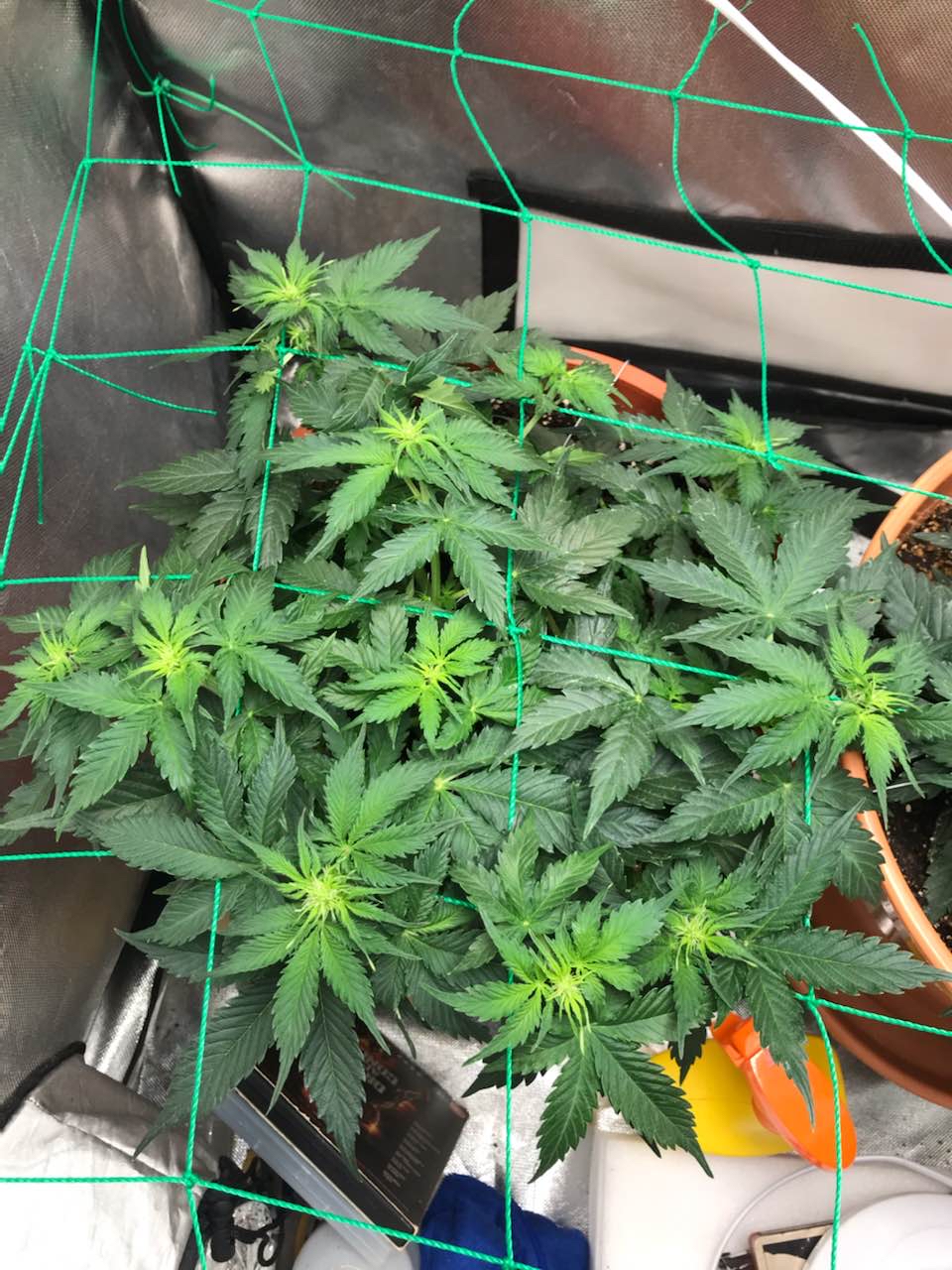 Scrog net in place
a year ago
Left the girls alone for 3 days while on holiday gave extra water before I left and came back and they were looking good as ever
a year ago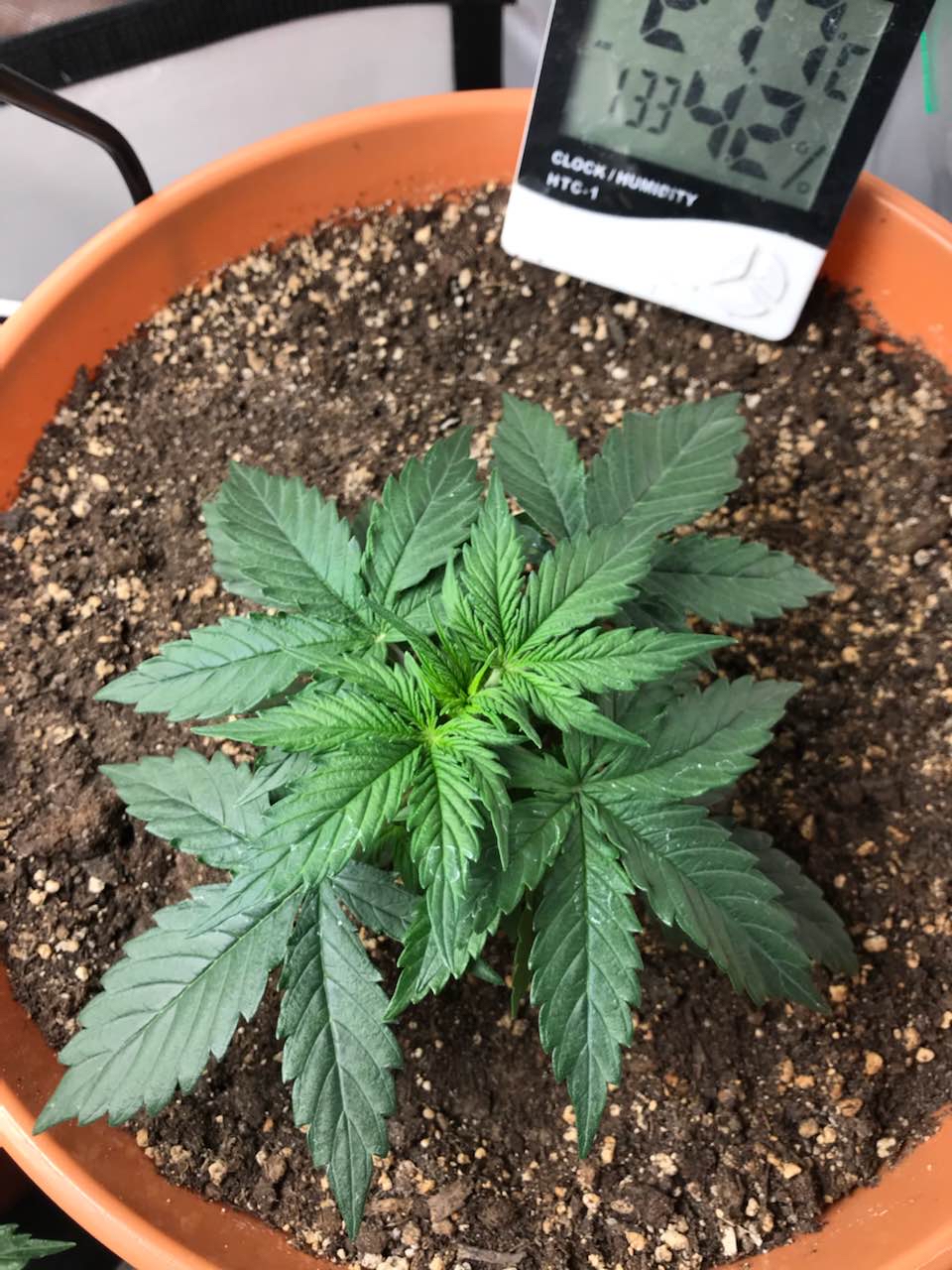 Lots of heads popping up which is nice, gunna start thinking about starting the training on the second plant but I plan on giving it a few more days
a year ago
ourfutureisnature 3rd / 4th node is best, this particular plant I started at about day 21 ish at the 3rd node but most people say to start from the 4th but I'm impatient lol
Training seems to be working well
a year ago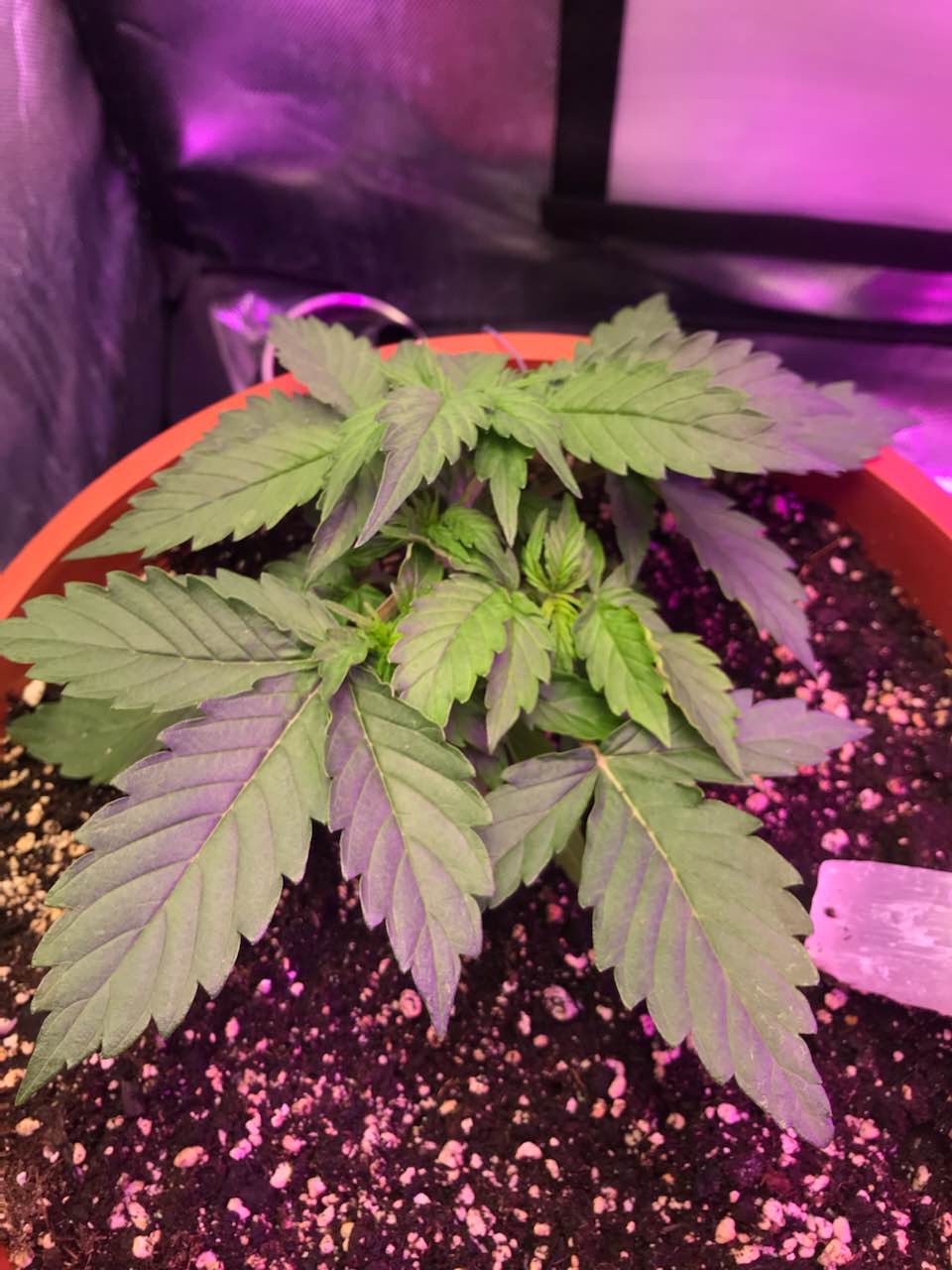 Responded well to LST, small one still slow growing due to being 8 days behind.
a year ago
Started LST on one today
a year ago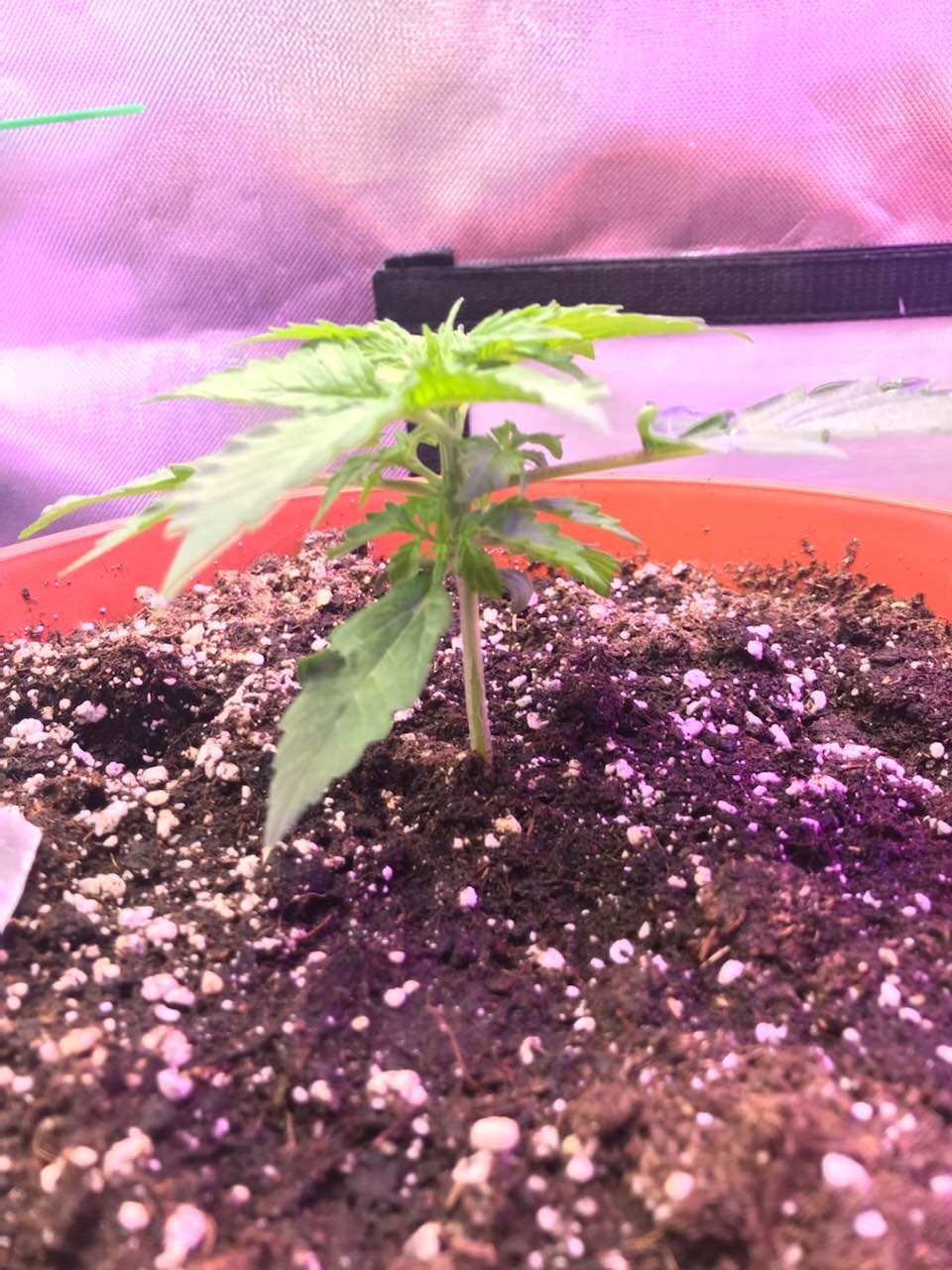 I think I gave the little one too much light hence the curled leaf but hopefully won't slow her down fingers crossed 🤞
a year ago
Growing well 🤞
a year ago
The seed i germinated finally popped the soil 🌱 the other seedling still doing fine too.
a year ago
The third seed i germinated was placed into soil today after the tap root decided to show itself
a year ago
HammertimeAZ Wow! You got that much growth the day you popped your bean in the soil?
ourfutureisnature I wish! The one you can see here was the bean that was successful I only had to pop another today because the second seed didn't germinate, that would be rapid growth if it was though lol
HammertimeAZ Fuuuuuuuck. I'm so frustrated with you guys . Someone just step up and ignore the rude posts and be the BIGGER man.
View 2 additional comments
One seed didn't germinate, so I have another in wet paper towels whilst the other is still a tiny seedling
a year ago
Seeds spent 24hrs in water then planted into soil today
a year ago