nbenton
First Unknown Outdoor Grow
Summer 2020
First time growing! Please leave lots of comments and suggestions. Mainly just trying to practice and get better at this for the future. Wouldn't mind some bud on the side though eh?
i can't believe it, 125 days and it's finally in the processing stage.
2 years ago
Little windy past couple days. Otherwise, how long till harvest?
2 years ago
It's getting cold, might harvest soon
2 years ago
Going hard and looking strong
2 years ago
Daym look at that bud... thought I wasn't giving it enough light but this is pretty good! Hopefully it gets another couple weeks of growing in before winter.
2 years ago
Ooooo yea definitely growing here. Take pics in about a week
2 years ago
Bud update, not getting a lot of sun but for what it's getting, props to it
2 years ago
Very happy with my first plant! It's not big but it's a start for a first timer. AND ITS A FEMALE. cool
2 years ago
Day 41 we had a crazy storm, we got 8 inches of water and had 30 mph winds. ie. Bad for the plant. Fortunately it's pot slowed for me to put a bucket on top. Minor damage, should recover.
2 years ago
Still growing, sorry fucked up the dayz
2 years ago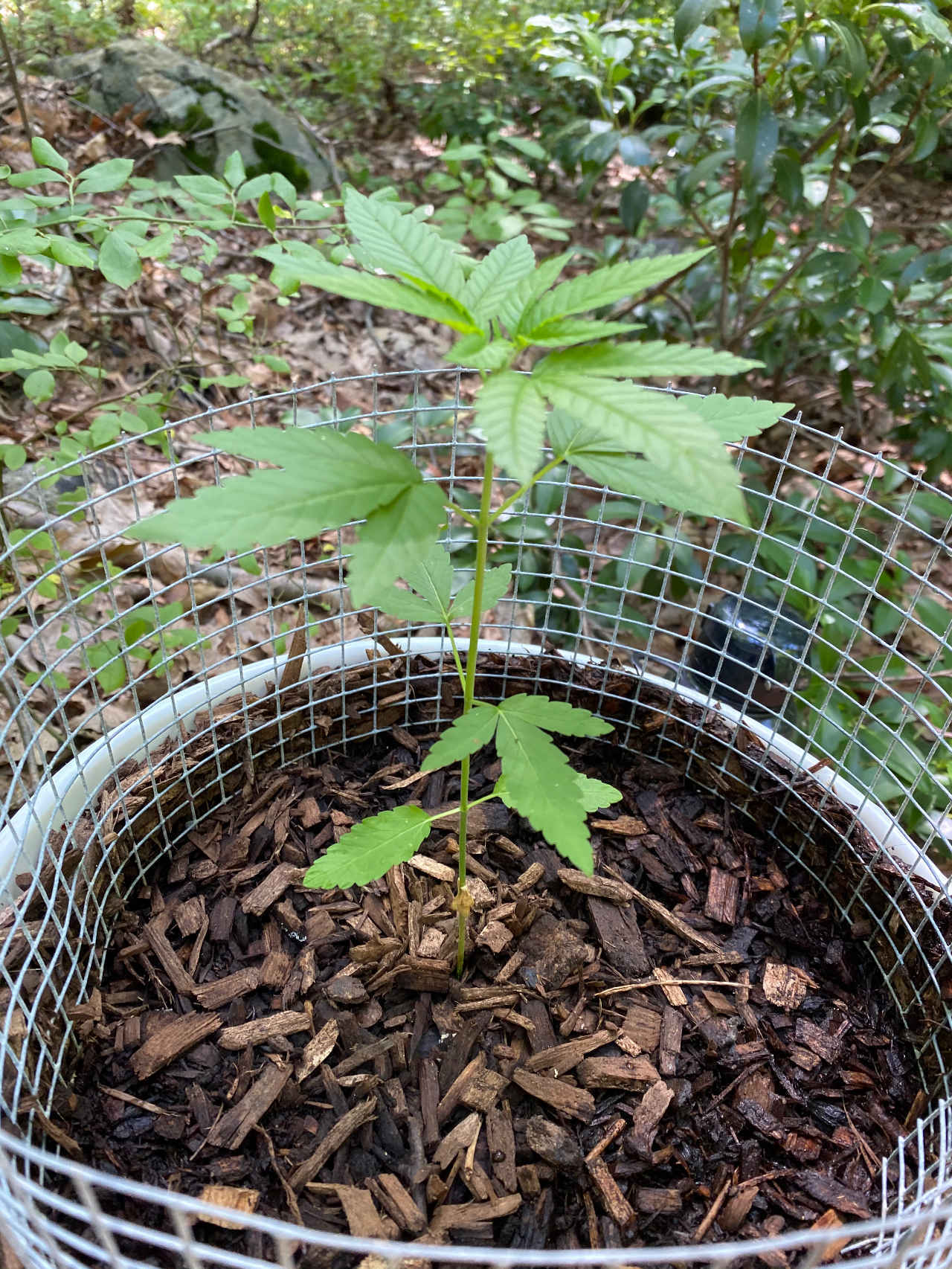 Looks good, friends confirm.
2 years ago
Got more water, long process
2 years ago
This guy is awesome! Spread the water out a little more for his roots
2 years ago
Just got back from my trip! Looked awesome, getting lots of sun and water
2 years ago
Good remarks from the watering team for today! Great job
2 years ago
Friend watered for me today, what a lifesaver!
2 years ago
Growing great! The only thing I'm worried about is the bottom stem, wish it would grow a bit. Otherwise, watering and getting as much sun as possible.
2 years ago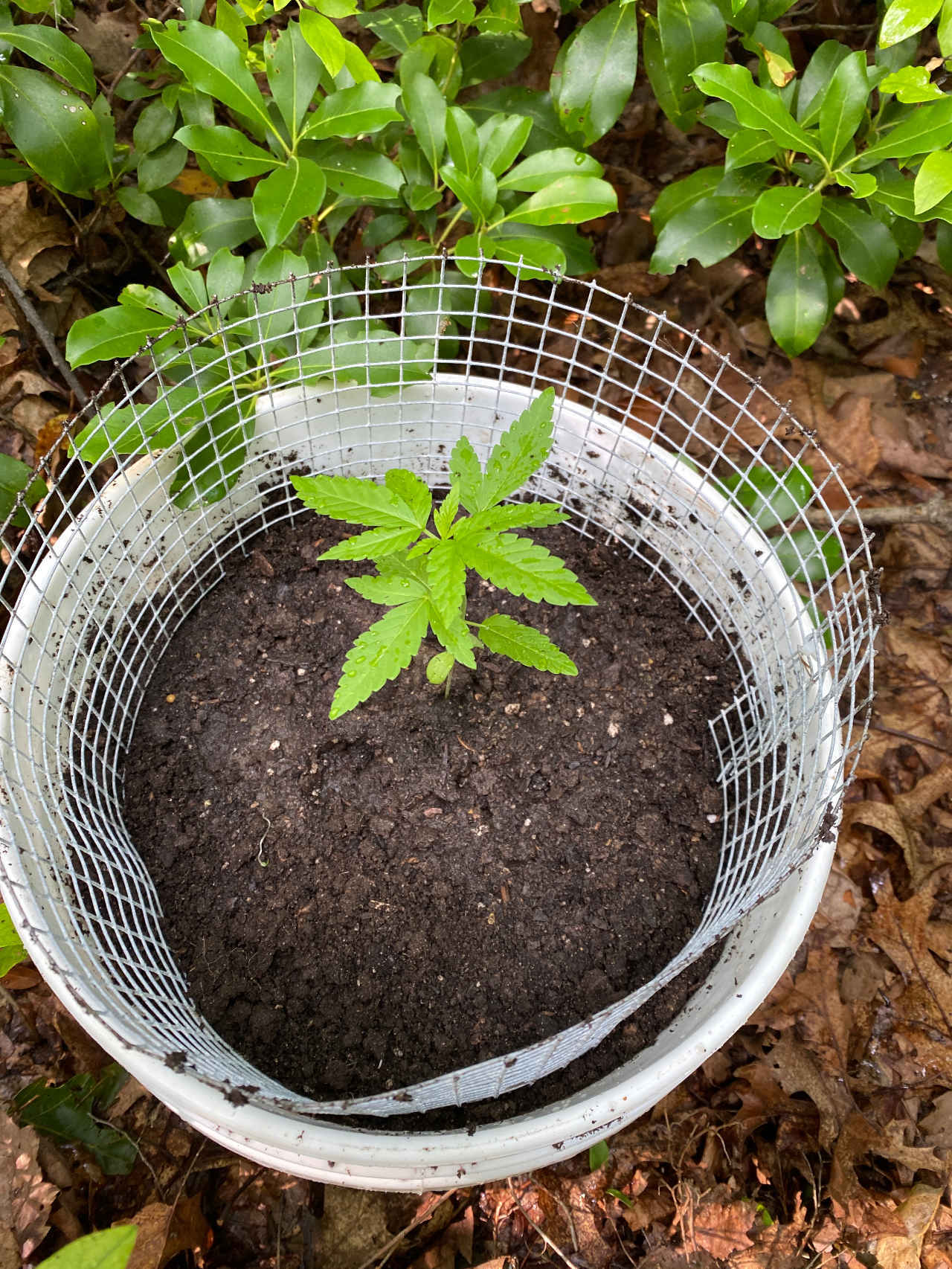 Finally planted! Can't wait to watch it grow! Especially surprised by how much it reeks
2 years ago
Doing final area scopes for the area today, and possibly planting today or tomorrow.
2 years ago
It's humongous! Still planning on planting this week
2 years ago
Almost 3 weeks already, plants standing y'all and is waiting to be planted! Also, making my room smell like bud too.
2 years ago
Water tomorrow is a definite! Otherwise, replanting is coming soon
2 years ago
So many leaves have come threw! Should water tomorrow. Also more then 6 inches tall! Replanting will definitely take place soon.
2 years ago
More and more leaves sprout every day. Should water tomarrow
2 years ago
Wow! Growing 2 more leaves and looking fantastic. Transplanting will take place soon!
2 years ago
Holy crap man 4 more leaves in one day. Amazing
2 years ago
Bitch is growing like a weed. Guess that makes sence
2 years ago
Plant got a lot of direct sunlight today!
2 years ago
What a beautiful plant. 'Nuff said.
2 years ago
The plant secondary leaves have really developed, and the third are coming in! The stem is also less wobbly since dirt was added.
2 years ago
I noticed it had started to sag, so I put a little more dirt in to support the stem
2 years ago
It's secondary leaves have started to rise, and more layers to come
2 years ago
The plant is about 3 inches tall now and the secondary leaves have almost overtaken the first. Still waiting for the stem to get a little thinker to put outside.
2 years ago
Has stopped growing taller and instead focusing on the leaves. Hope the stem gets thicker soon to so I can put it outside in a windier habit!
2 years ago
A little more then 2 inches!
2 years ago
The plant has broken the soil! I've never grown a weed plant before but this is the fastest growing plant I have ever seen.
2 years ago
Still working it's magic breaking through the ground, can't wait!
2 years ago
Plant has grown a root.
2 years ago
Jesseindahouse Down waste ur time on bad genetics bro. Grow it meanwhile but I would definitely buy some quality seeds from a online seed bank. Aslo that soil is way to wet. U want it moist
Moving the seed into a paper towel! Waiting 2 dayz.
2 years ago
Starting germination process! 15 hours to go
2 years ago