hottnikz
Alaskan Purple Auto
2nd grow (1st in solo cup, now upgraded to gal airpot
1 Alaskan purple plant in coco coir/perlite/worm casting mix. Viperspectra P1000 LED @ 40% in Marshydro 2x2 tent. I'll be using primarily GH nutes and killer tea
Checked the trichomes and a few are amber starting flush now
2 years ago
She's ripening. Will start flush next week
2 years ago
She's bulking up a little. Almost thought I lost her so I don't expect much yield. Leaves stopped turning yellow so I guess I'm good.
2 years ago
She was trying to die so I upgraded to a 1 gal airpot. She's hanging in there lol. I don't think she's quite at the end of her life cycle. This particular grow is experimental so 🤷🏾‍♀️ lol
2 years ago
Defoliated some of the leaves today
2 years ago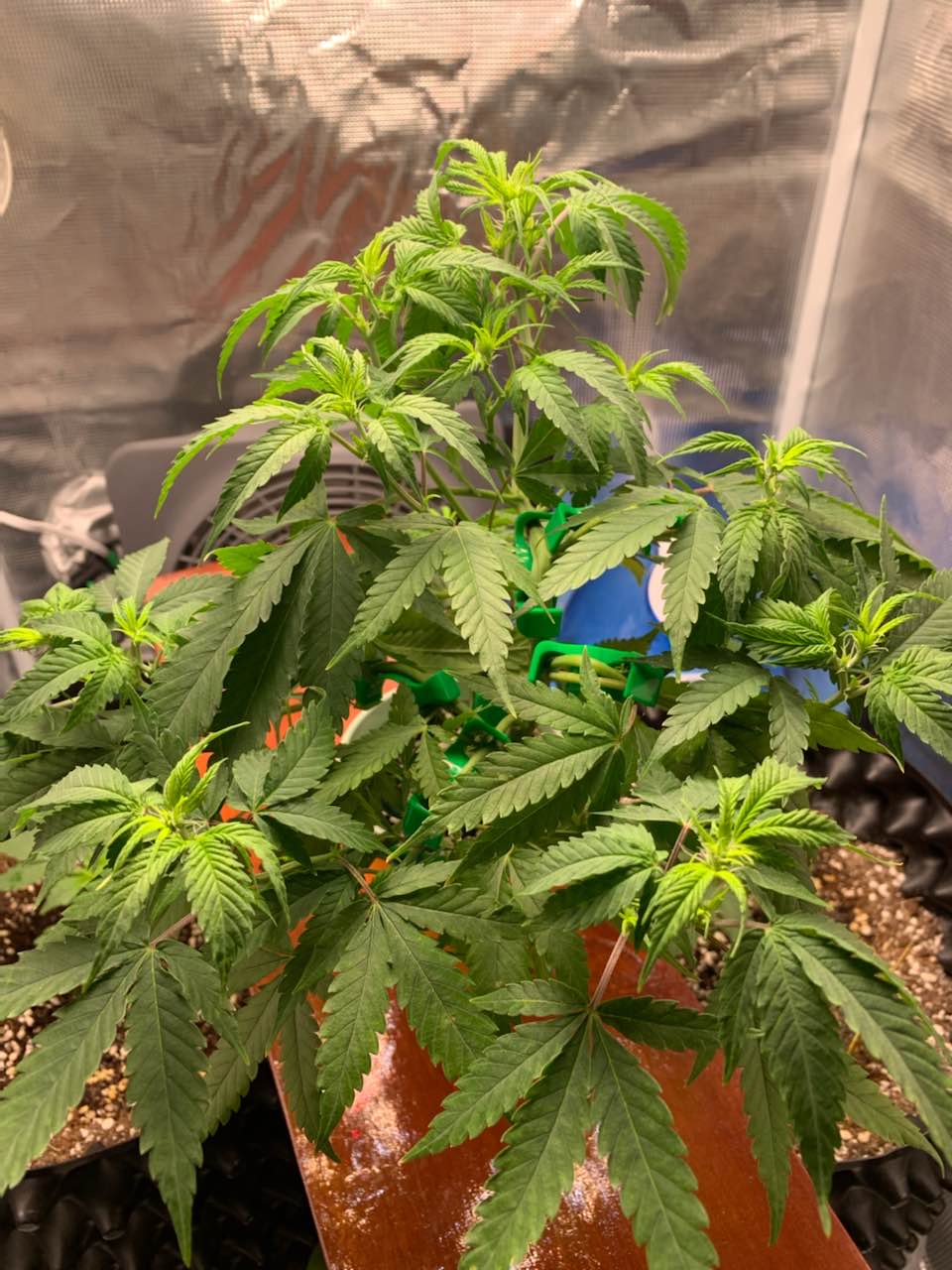 Been flowering for a few days. Upping the nutes to include more potassium
2 years ago
Praying leaves. I decided to leave it in the solo cup as an experiment to see how purple Alaskan autos grow in them.
2 years ago
GreenVision Nice strong trunk, my plants are about 14 days but already in 1 gallon cloth pots
determined to get this seed fully spouted lol. Had to help take its shell off. Hopefully my handling was delicate enough and it survives.
2 years ago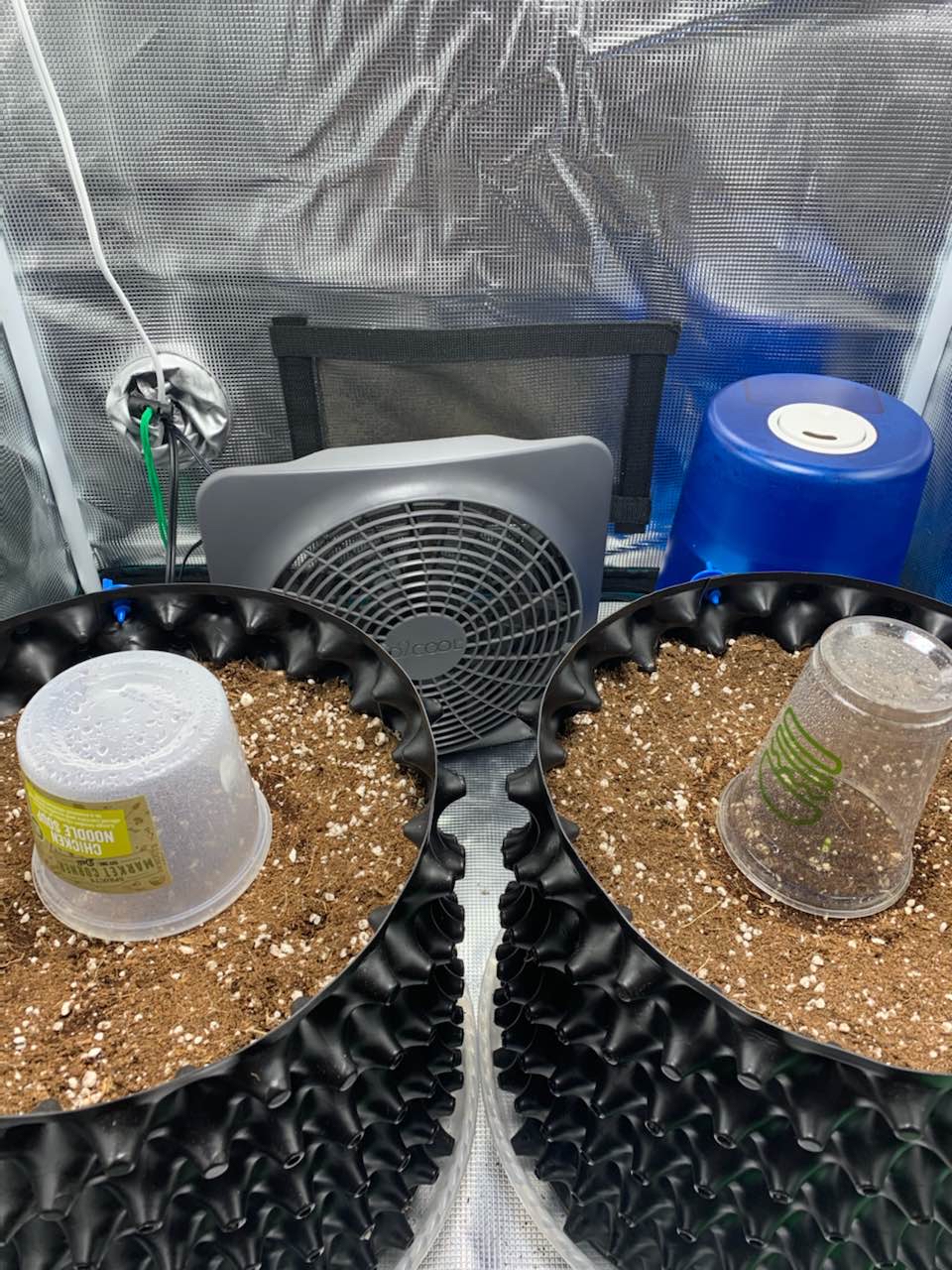 Both seeds popped but I started the one on the right a day ahead of the other one lol. It has come up out of the coco. The other seed got lost in the coco by watering it wrong but I dug in carefully and found her and made sure she was up closer to the top
2 years ago