Wedding Cake
Barney's Farm
Grown in 6.5 Gal/ 25L soft pots filled with 40/60 ratio of triple washed Fox Farm coco to perlite. Will be fed full strength according to the Advanced Nutrients grand master grow schedule. Will be grown among 6 other autos in a 5x5 tent under 3x 600 watt COB LED's (1800w total). Techniques used will include early to late low stress training along will selective defoliation in the last two weeks before harvest.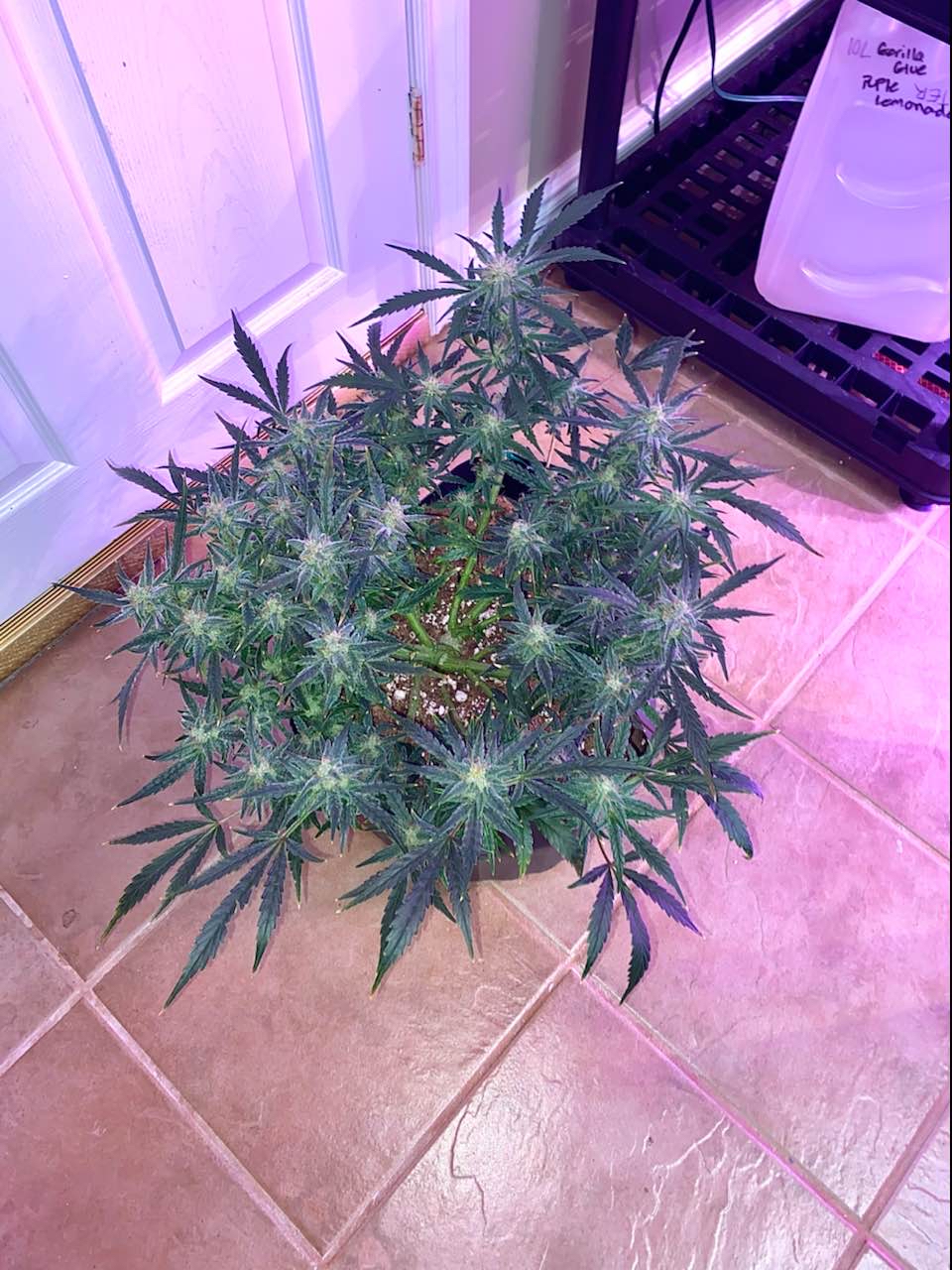 crazycrayon777 Hey man . How's it going. Can I have your opinion on the progress???
Cutler Pretty sure I over trimmed her too late into flower which is causing some slow growth. And I'm waiting on both A and B bloom nutrients in the mail so they've been in veg nutrients the past week or so. Tips on all my plants are yellowing a bit and bit of pH issues but they're still pushing...
She's coming along...
2 years ago
Did a bit of defoliation/tucking.
2 years ago
Day 49. Defoliated her a fair bit last night.
2 years ago
Day 40. Showing first pistils
2 years ago
Day 33 *photo taken yesterday Jan. 1st
2 years ago
Lots of defoliation and LST
2 years ago
Day 21 from seed. Flawless genetics. Barney's Farm knows what's up
2 years ago
bumper101 I've seen Barney's farm genetics and it comes down to who's growing it, or it all smells the same. LED's and all the latest will get you those same outcomes. Good luck!
Day 13 from seed
2 years ago
Day 9 - Dec. 7th/2020
2 years ago
Day 9 from seed - Dec 8th
2 years ago
Considering this day "1". Fed first nutrients. START DATE NOVEMBER 29
2 years ago