crystalized
OG Kush
Royal queen seeds <3
1 photoperiod OG Kush in smartpot (19L) 125w cfl horizontal pH 6.5 water Cannaterra soil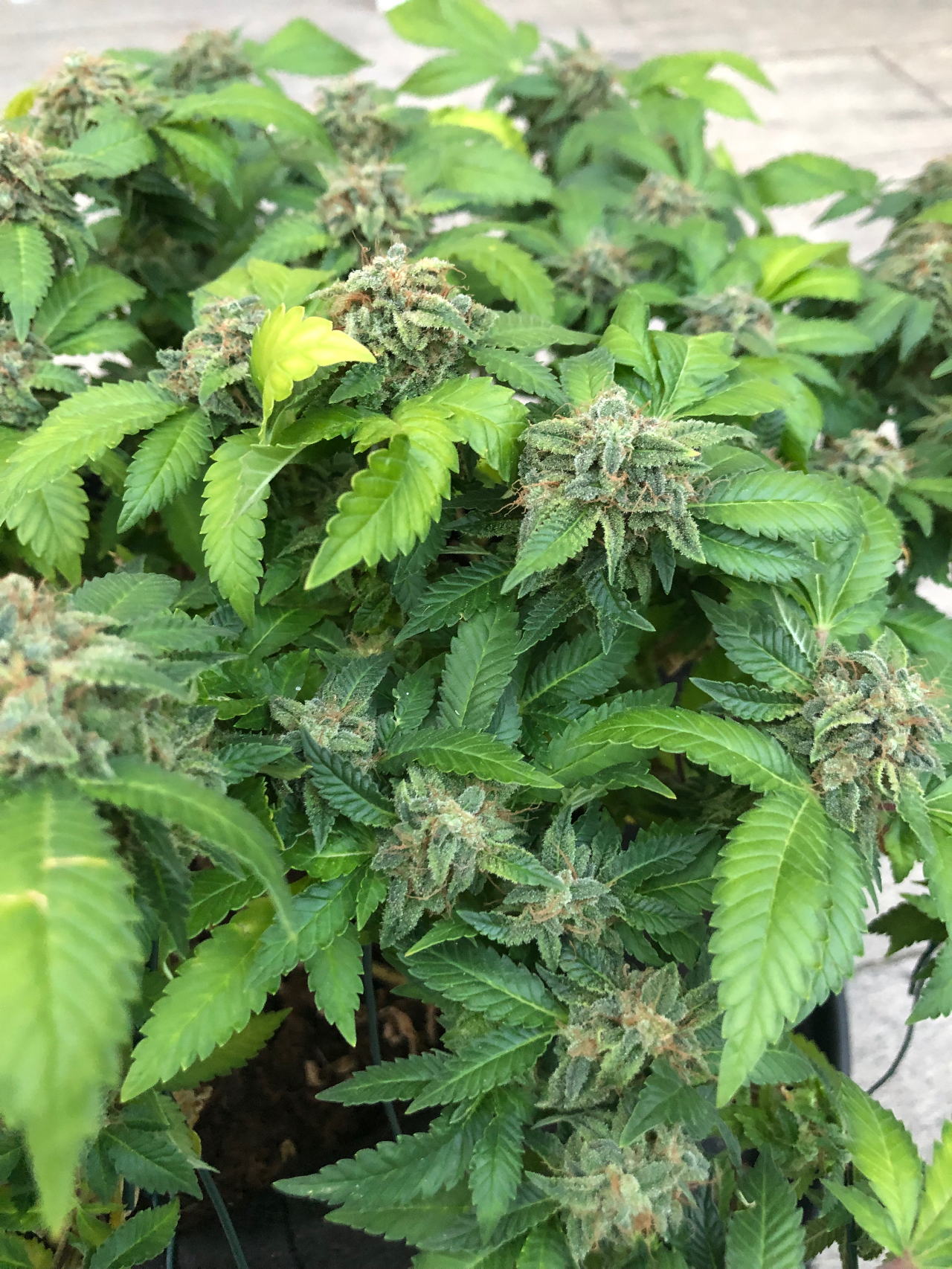 Took her outside to check my trichomes. Almost all trichomes are cloudy outside. CFL light Made them look clear. Some Amber trichomes, just a Little more time.
4 years ago
PK booster seems to work fine. So far no nute-burn!
5 years ago
Gorgeous! Stopped green sensation and started one week of PK 13 - 14. Defoliated a little to get better light penetration to areas of greater importance! The smell is still very subtle.
5 years ago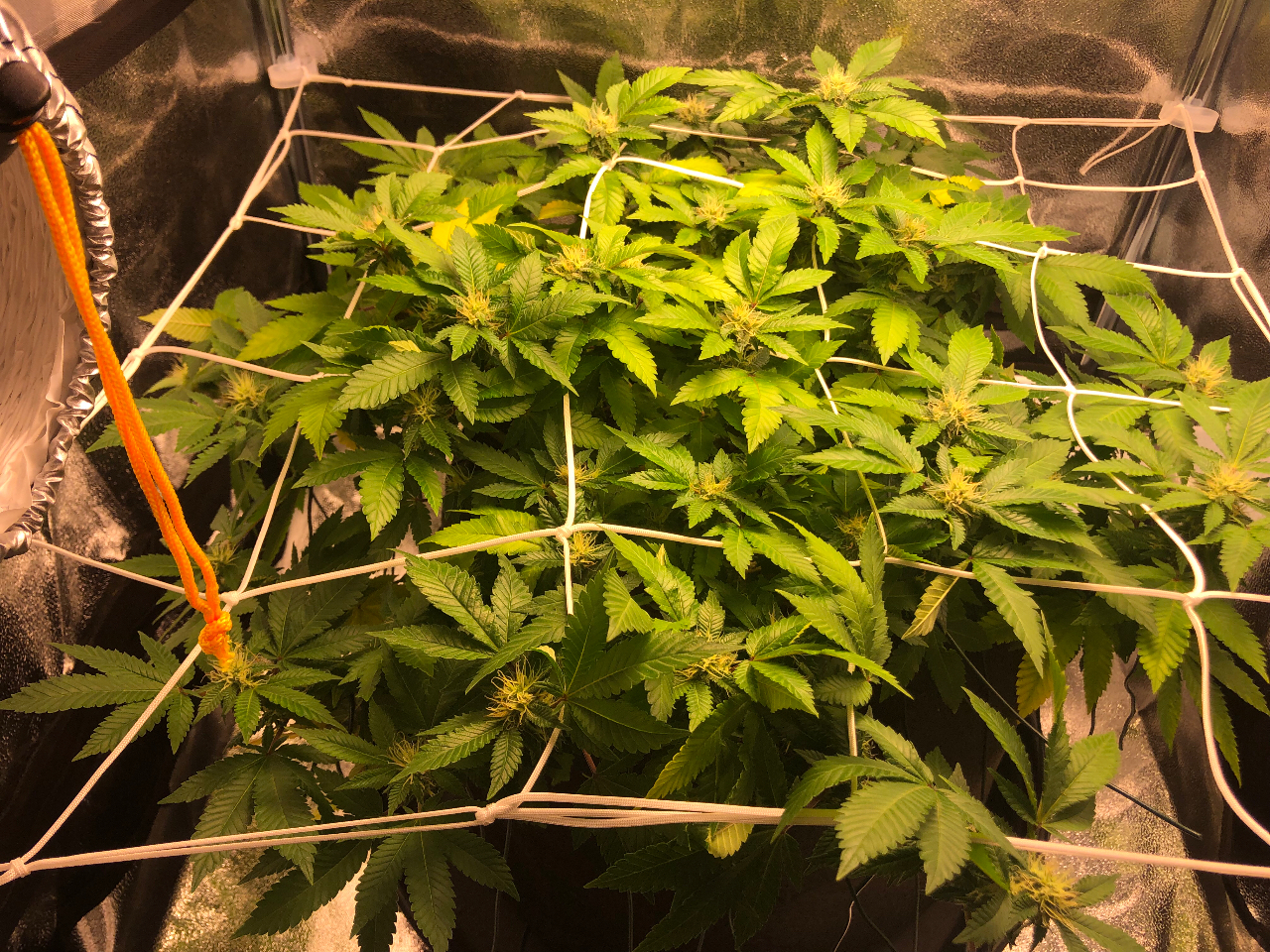 Will start 13-14PK tuesday
5 years ago
2 weeks into flower. Getting some beautiful pistils. Switched completely to flower nutrients and started adding "Green sensation". The flower-bulb adds a little more heat even though it's CFL, might need to start amending the RH since it will drop to 30%. Instead of trimming off most of the foliage, for light penetration, I will only remove the discoloured leaves that are bothersome to light and air penetration. The "Cannabis grow bible" does not recommend trimming any healthy leaves, and what good is a book if i'm not able to follow it's instructions haha. Next indoor grow will need more plants to shorten the veg-time.
5 years ago
Exchanged light bulb to flower en switched to 12/12. Let's see how much she will stretch. Hopefully I didn't flip to soon and she won't fill out to much!
5 years ago
Had to adjust PH a little. Defoliation stunted growth.
5 years ago
Increased feed but still very light in colour. Maybe I need to replenish the mycorrhiza in the soil. I've been wanting to topdress the soil as well but I can't seem to reach the soil in the container. Next time I'll keep more distance from the rim of the container haha..
5 years ago
Adjusted every wire again. She has grown 4cm on each branch since yesterday! Starting to reach the outer rim! Haha
5 years ago
Redid all my wires. Starting to fill up the surface of the tent.
5 years ago
Made the canopy completely level. One intersection has torn unfortunately. I hope it's attached enough to survive.
5 years ago
Needed to defoliate some more, needed more light penetration and airflow!
5 years ago
Started scrog since last update. Topped 2 more branches succesfully. Watering has almost doubled since previous update.
5 years ago
Cut three big fan leaves for beter autoflow and lightpenetration. Started to bend and secure again. Considering to cut Some more tops.
5 years ago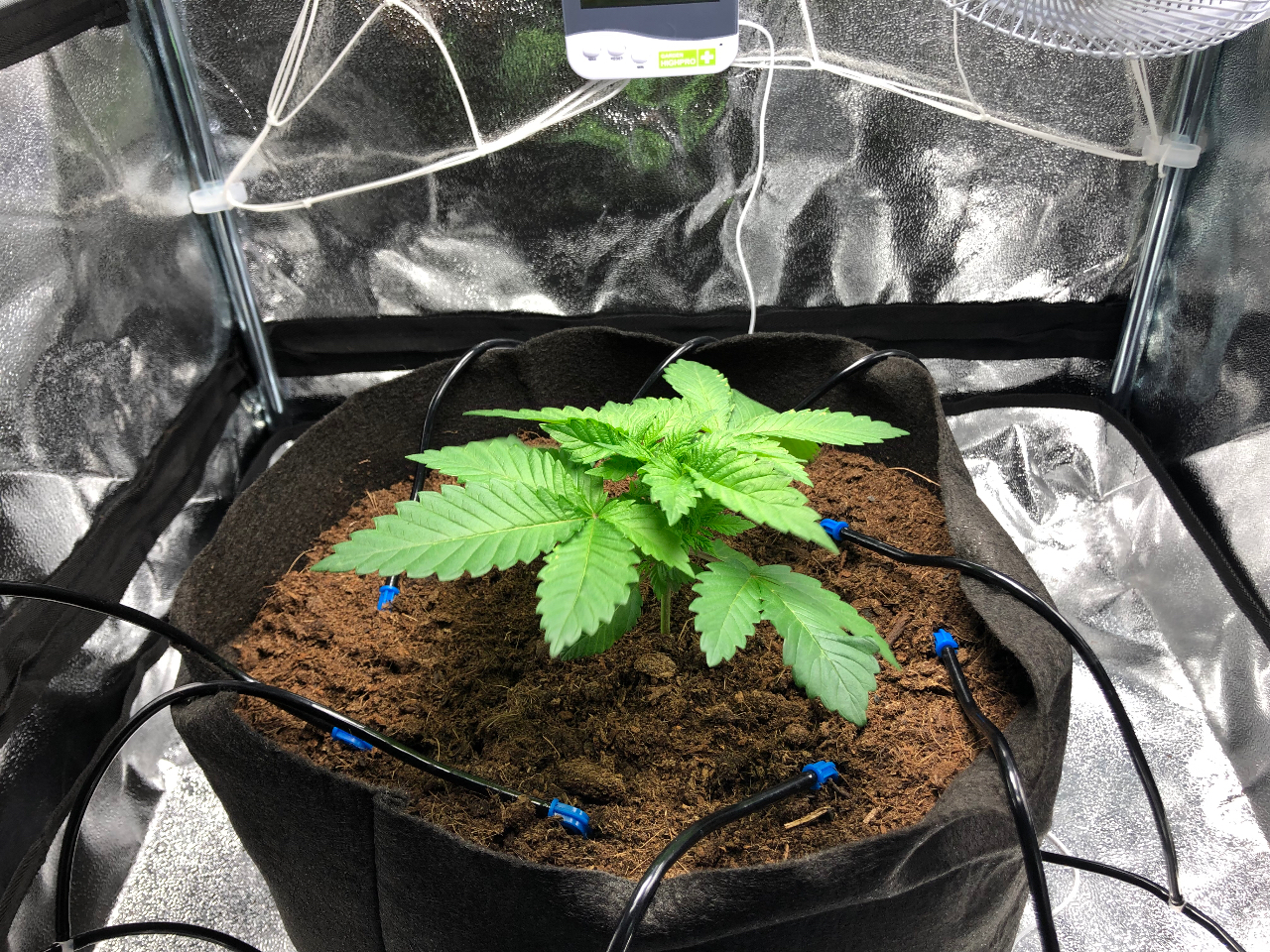 Still steady ph of 7. Removed drip, started training and gave first half dose feed.
5 years ago
The internodes are very close to each other. This in combination with a very rigid stem makes me wonder if I can still bend and secure without problem. I think I'll let her grow another inch or so before I start training.
5 years ago
Seems to be doing very well.
5 years ago