loopylu
Purple bud auto 2
2nd purple bud grow sensi seeds
Started this grow, expecting to be much quicker than first purple bud as this time have a 300w light from the start and bio bizz, and so far I think she is coming along quicker
All chopped down drying slowly least a couple of ounces
5 years ago
She's nearly done waiting for those pistils to turn brown
5 years ago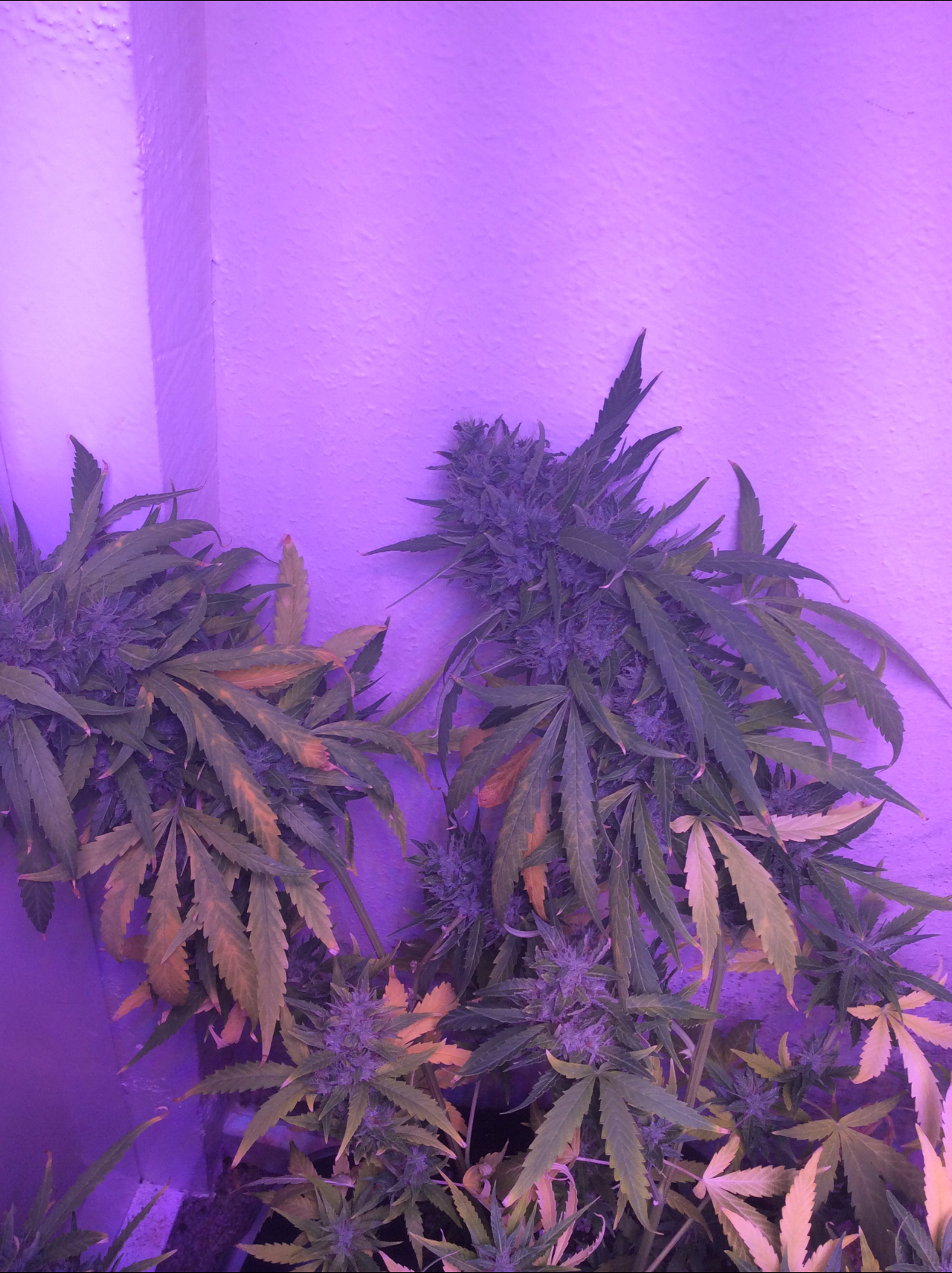 Just waiting for a few more pistels to turn brown, ready any day now
5 years ago
Still flushing, colas bent over, no new pistils so maybe she'll be ready before next week. Very happy with this one expecting a couple of ounces
5 years ago
I can defo see her ready in ten days
5 years ago
Well 11 more days, massive buds can't wait
5 years ago
Twelve days, a big girl
5 years ago
Can't wait to harvest those colas are massive, just flushing now
5 years ago
A few fat colas on this one couple of week left, hope she's ready, on top max and bloom nutes, but will begin flushing at the end of the week
5 years ago
Fattening those colas, 3 weeks and she ready on bloom Nutes
5 years ago
Done gaining height now at 29inches, on bloom and top max nutes another three week I reckon
5 years ago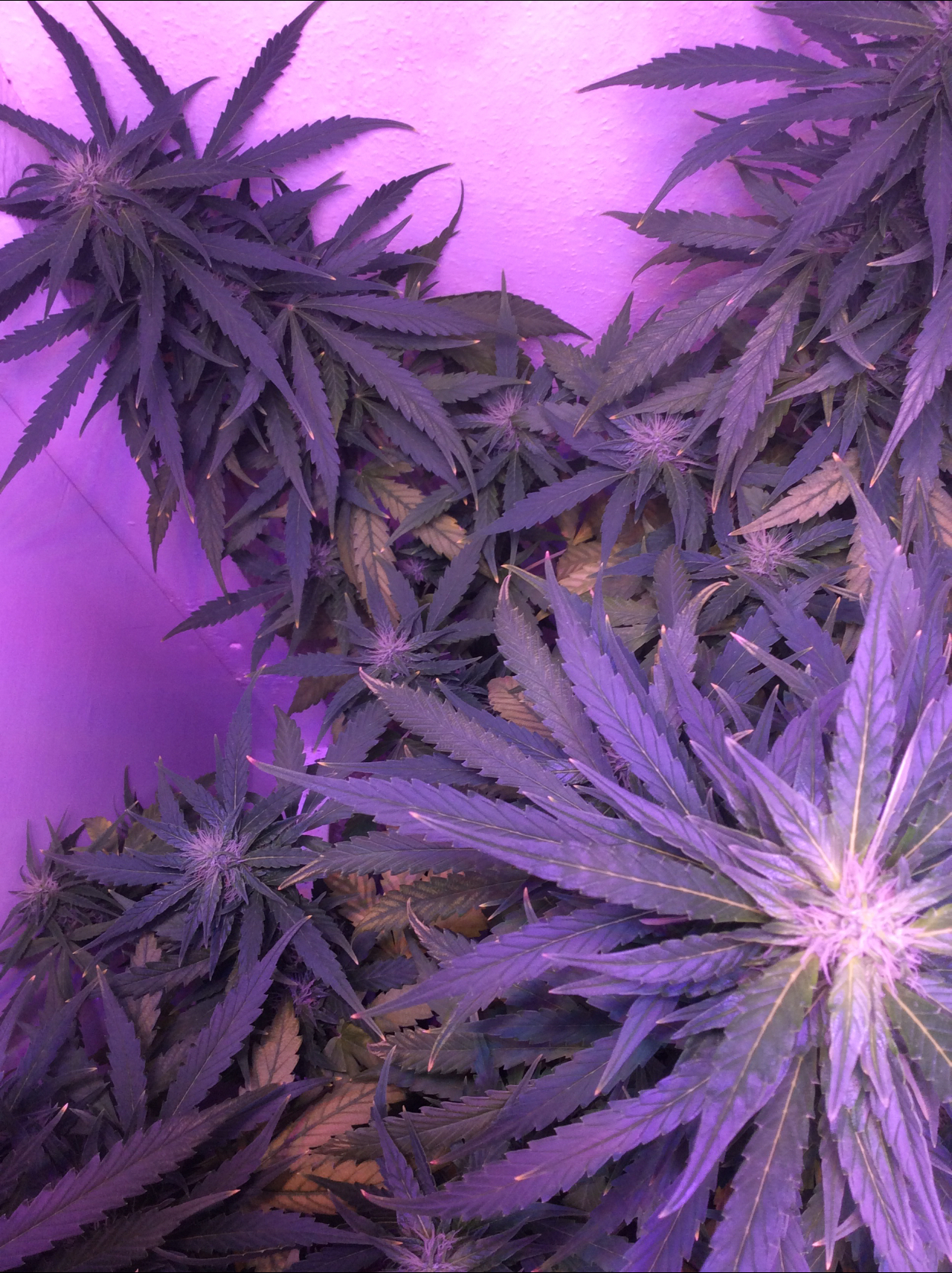 Massive plant plenty of colas, 29inches tall think she's stopped gaining height wide plant though
5 years ago
28inches, colas forming on bloom and top max nutes
5 years ago
Nearly 30inches, having bio bizz bloom nutes everyday will switch to top max soon. Maybe a bit close to light so I'll sort that out today. She's doing 4weeks til harvest, will have more room now I'm cutting purple one down
5 years ago
Nearly 28inches tall, need to move further from the light maybe now. On bio bizz bloom nutes and very healthy
5 years ago
Plant is 24inches tall, having bio bizz grow nutes
5 years ago
In full bloom 24inches tall
5 years ago
21 inches tall, needs some grow nutes
5 years ago
18 inches tall plenty of colas forming, happy days
5 years ago
16 inches, trimmed off dead leaves
5 years ago
Ducatiboy You shouldn't have dead leafs whats going on? Add more pics i can def help you out!
Loopylu It was cos the stem snapped some died in recovery but it's repaired itself
Ducatiboy Ahhh ok good. Did it stunt growth height? Hopefully it didn't but only time will tell! Keep it up!
View 18 additional comments
Accident when repotting a few days ago, and snapped the main stem. Managed to tape it back in but lots some leaves and branches in the process. However, I may have inadvertently caused three main stems which will become colas as they are all at a similar height, so could be good. 15inches now, growing strong
5 years ago
Started with bio bizz grow nutes last night and she's grown two inches, that's eleven inches tall now and I can see her first pistils too very happy. Will put in her final pot soon
5 years ago
Nine inches tall, expecting her to flower any day now
5 years ago
Seven fingered leaves now maturing well
5 years ago
7inches tall, looking good
5 years ago
6 inches tall now and looking good, just on water p.h 6.4,don't have a ph meter so bought bottled to keep in the grow room until I get one
5 years ago
4 inches tall now repotted in a 7.5l pot and upgraded to 450w led
5 years ago
She's about 3inches tall and getting some five fingered leaves, doing a lot better than my first purple bud grow cos I got it under enough light straight away
5 years ago
Damn dog managed to jump in and eat a leaf this morning, otherwise doing well. Haven't watered since last time
5 years ago
Think I may have overwatered her yesterday, will leave her alone now for a few days
5 years ago