cbdfarmer
Larry OG
First Grow
First grow. Excited to learn through the process. I just hope I get them through flower.
1x Therapy Tea (cbd strain), 2x LOG, 1x Strawberry dog shit.
F14, found a male last night and removed him. These 4 are female and are enjoying their extra space.
4 years ago
First days of bloom
4 years ago
I've been gone for ten days. My wife has done a great job supporting the plants in my absence. The are getting over watered today and will be the last time they are watered for ten days as my wife has to leave for ten days. I never would have planned this grow if I knew I'd have to be away so much. Hopefully they can survive a 10 day drought.
4 years ago
Looking good but I have to go to fly across the country and leave them for 25 days for work. Smh. I have thought my wife how to water them so hopefully they will survive. I really don't want to start over.
4 years ago
Rebounding from a nitrogen deficiency nicely.
4 years ago
Looks like they're liking their new homes so far.
4 years ago
Transplanted into 3 gallon pots with FoxFarm ocean forest soil and perlite on the bottom for draining.
4 years ago
When should I top?
4 years ago
TT starting nicely.
4 years ago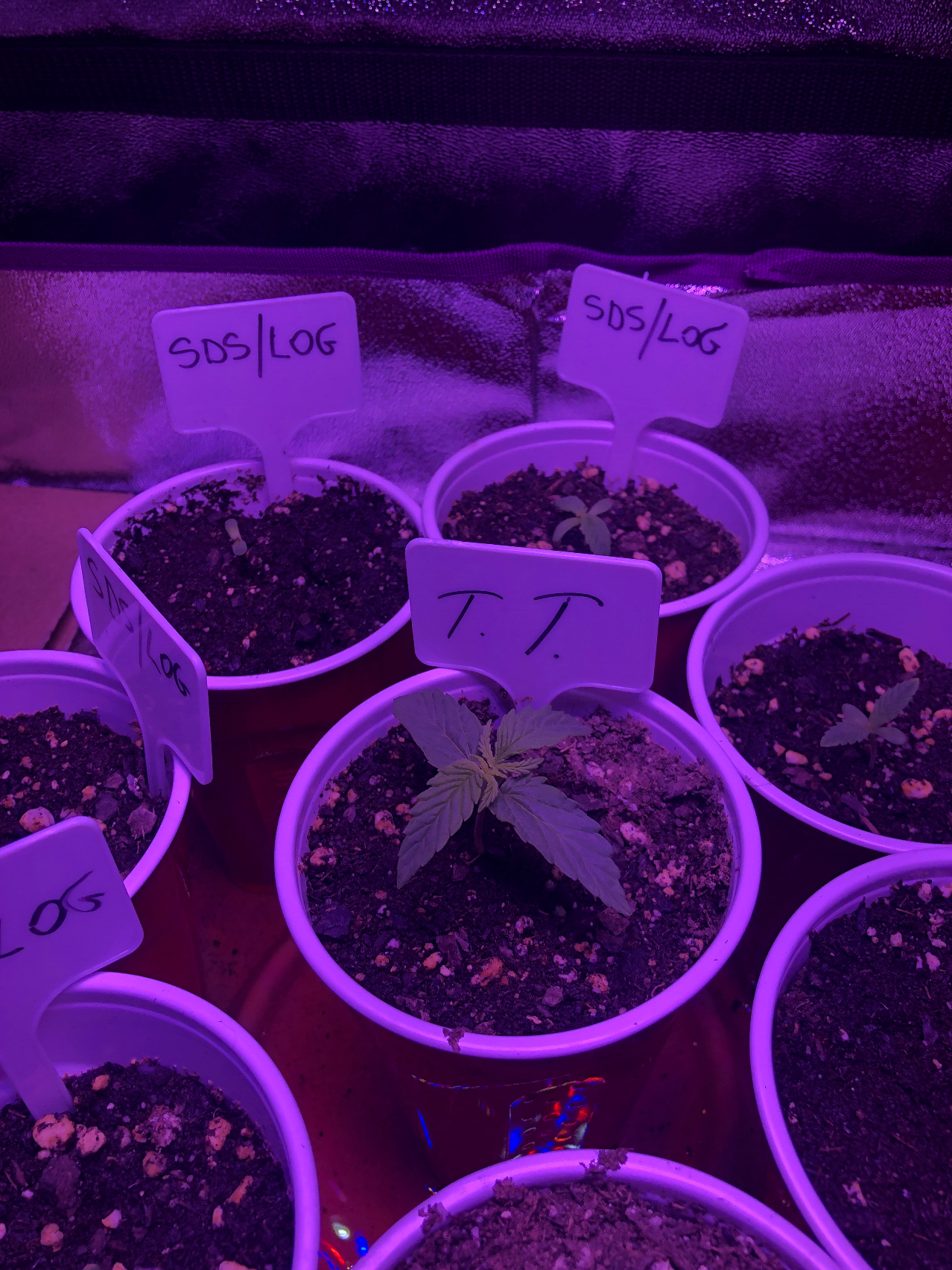 Therapy tea I raised the lights a few inches today. Saw some yellowing.
4 years ago
Everything is in its own solo cup today. The Therapy Tea CBD strain is the fastest grower so far. I hope SDSxLOG catch up.
4 years ago
We have Sprouts
4 years ago
Everything set up.
4 years ago