VGrow Page
The whole room
Flower Room
Albino Ass Butter A/B/C, Devils Glue A/B, 11Roses, Crytical
Down to 6 plants removed the autos and one of the Devils Glue.
7 hours ago
Start of week 6. All got fed even though they got pollinated. Still want good Flower
2 days ago
Well everything has been pollinated that sux. Not sure what to do they got 3 weeks left. Guess I'll let them finish up then hazmat clean start over. Part of the game I keep telling myself while crying
6 days ago
ig:@eaegifts I'd check for light leaks and equipment with lights on at night if they hermie
Vgrow I did no leaks. Did have the lights kick on accidentally during dark period a couple times. I guess I got to start again.
ig:@eaegifts Damn sorry to hear but at least you know it's no leaks. Did a few turn or just one?
View 8 additional comments
Starting week 5 of Flower.
9 days ago
Almost halfway there. I think the looking good and healthy
11 days ago
About half way through Flower Bloom.
13 days ago
Starting Week 4 Bloom
16 days ago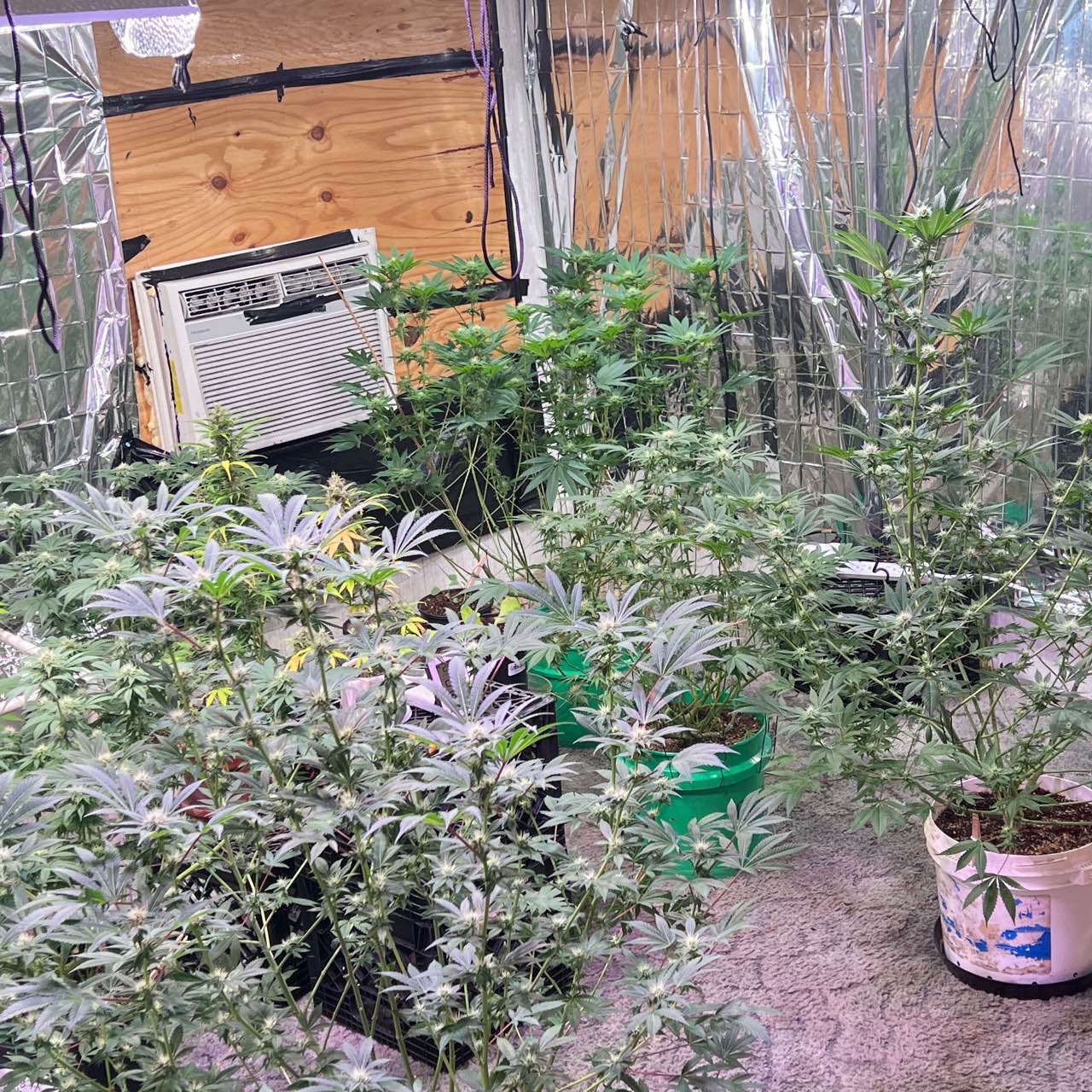 Start week 4 Bloom
17 days ago
Everything fed and cleaned up for Bloom
20 days ago
Week 3 clean up. Let's start stacking girls
22 days ago
Stretch should be over they get there clean up tomorrow on day off work.
23 days ago
Two weeks down. Next Tuesday they all get there final flower clean up.
a month ago
ig:@eaegifts Looks amazing in there bro, heaven on earth lol
Vgrow For real. Once they start flowering the SMELL!!! Can't wait.
ig:@eaegifts Oh it's gonna be great, I love when it's multiple scents/flavors in the air.
Starting if fill up. Just fed all yesterday.
a month ago
1 week down 7-8 to go. They starting to fill back out.
a month ago
Starting to fill out.
a month ago
Vgrow I can't complain on well and healthy they are. There flowering is going to be exciting.
View 1 additional comment