Fosterfire
What's left behind 2022
Summer 22
Seed popped on 6/1, in 5 gal ffof/ perlite 75/25 mix.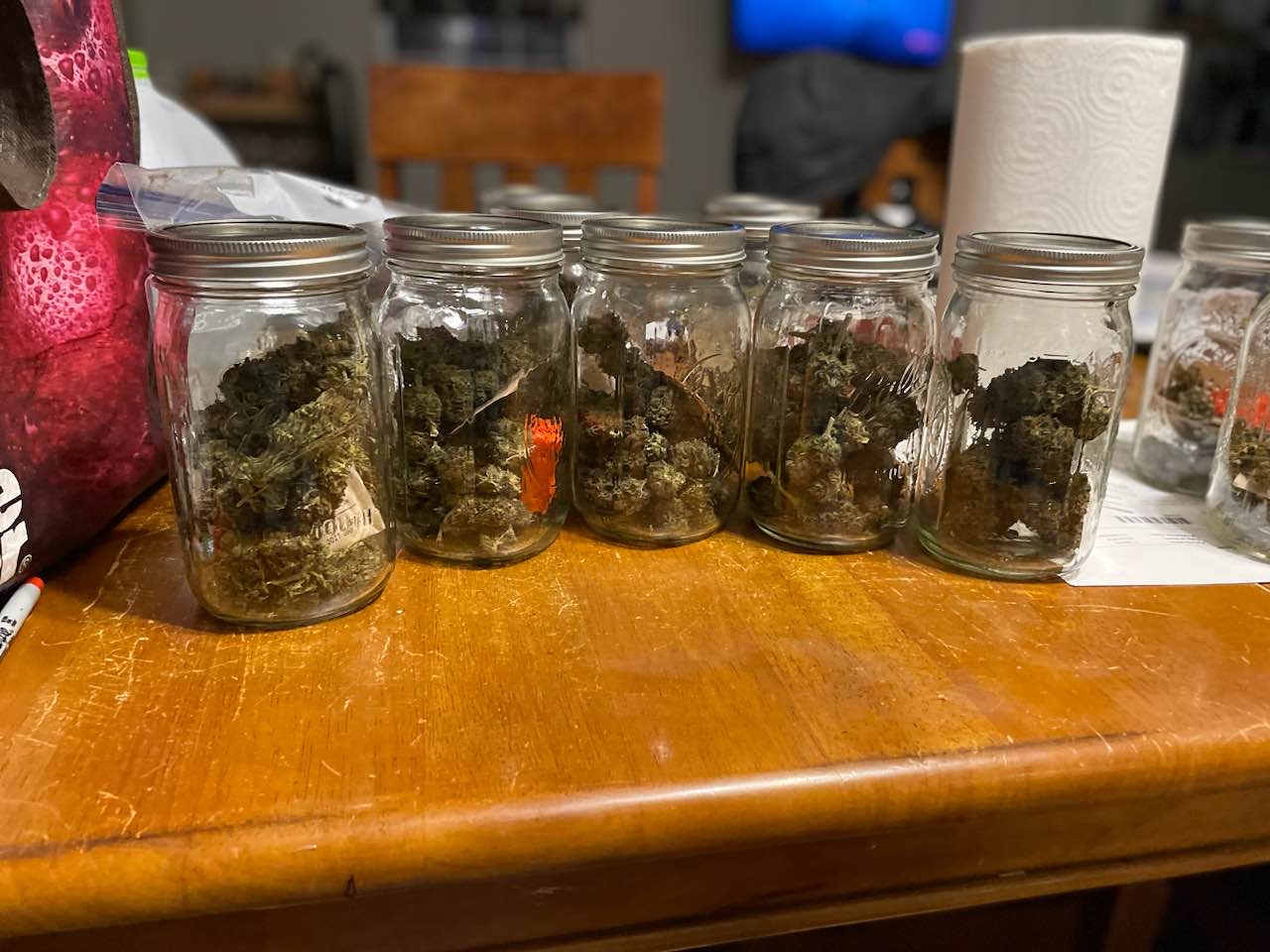 Ended up with 4.5 of nice bud and another oz lower airy bud
2 months ago
Welcome to dream land. Top is blue dream and lower is auto glue dream. Did some trimming before washing (worse part of the grow). Placed in tent in the garage. Temps have been great low 60s, humidity is all over from 50s-70s. Fans in place for good air flow. now the waiting.
4 months ago
View 4 additional comments
Moved to the chopping block, she's coming down in the morning
4 months ago
Some cold nights make some crazy colors hoping it will be last nute feed today 3,1 .25 tsp/gal bb,tb,cc Tie downs all over makes watering more of a pain but definitely worthwhile. Buds finally looking nice
4 months ago
View 1 additional comment
Tiny buds to date last fed nutes 3 days ago
5 months ago
Nute feeding 3-2-1 bb,tb,gb. 1/4 chia tsp/gallon. Took just under 2 gals. Starting to flower
5 months ago
A little thirsty. Nute feeding, fed as a photo 2 bb 1 tb 1 gb 1/4 chia tsp/gallon
6 months ago
This is supposedly auto glue dream. Thinking not an auto . So know idea what I got going on her.
6 months ago