nice_bud_enthusiast
White Widow Grow 2020
Winter 2020/21
4 Ceres White Widow feminized plants.
Calling today the beginning of vegetative state. Increased intensity of LED light to 100 and raised to 24 inches above plant canopy. Added bucket of water with paper towel wick to increase humidity level. Currently at 50%.
3 years ago
Another small watering with Sensi Grow / water solution.
3 years ago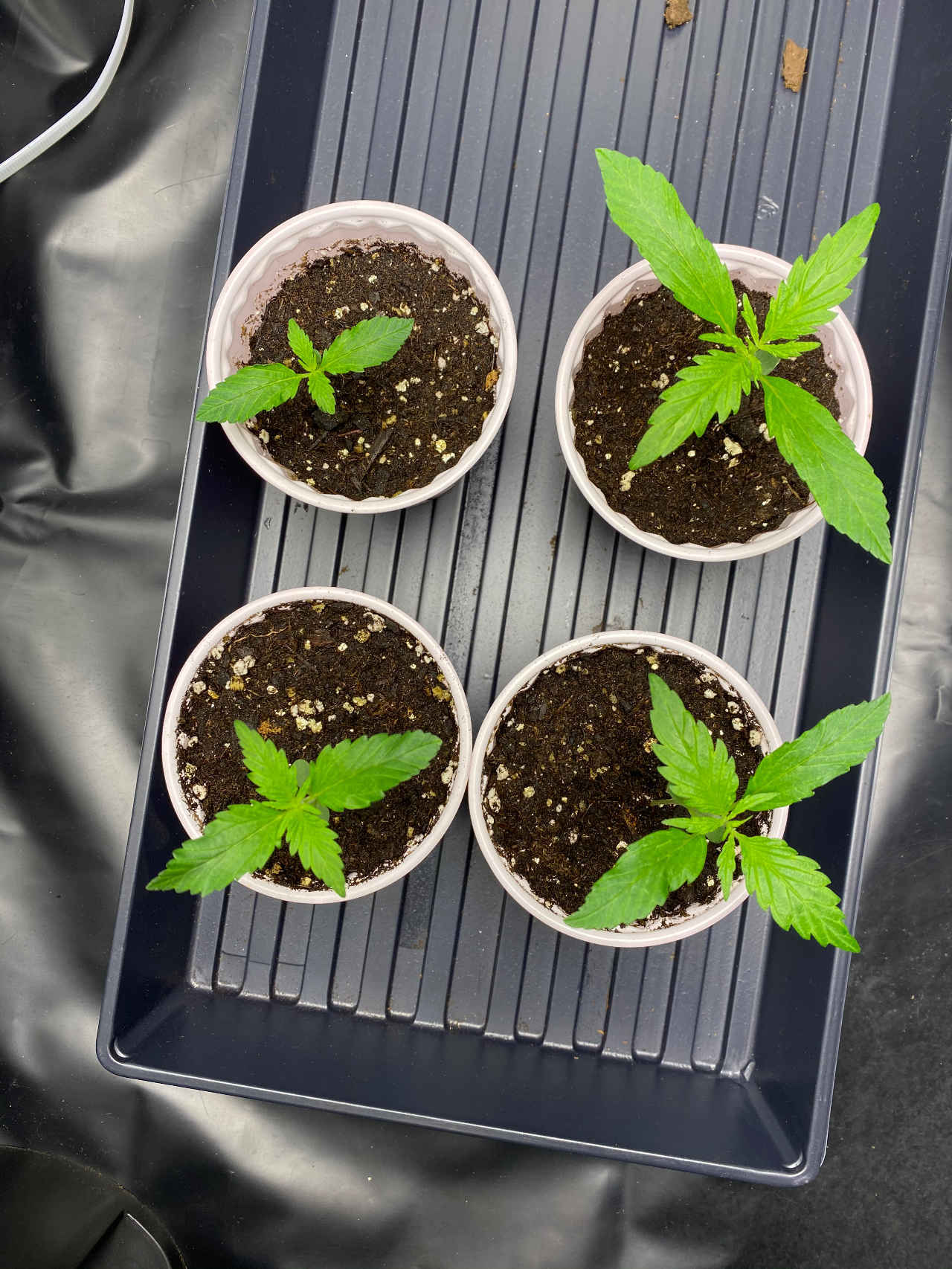 Touch of water earlier today...just trying to get the new soil hydrated.
3 years ago
Today was the first nutrient feeding of Sensi Grow @ 1 ml per litre to start.
3 years ago
Girls are coming along nicely. Watered again. Dome off for good...has been for a while now.
3 years ago
Lowered light to reduce legginess. Misted well with pH balanced water. Last plant finally sprouted a few days ago. Dome on.
3 years ago
3 of 4 sprouts now through soil. Sprayed water again and dome on.
3 years ago
1 sprout broke through the soil. Sprayed all with water and put dome back on.
3 years ago
Seeds sprouted. Transferred to soil / perlite / vermiculite mixture. Watered until soil dampened and covered with dome. Fan on. Light @ 25%. Tent flap open.
3 years ago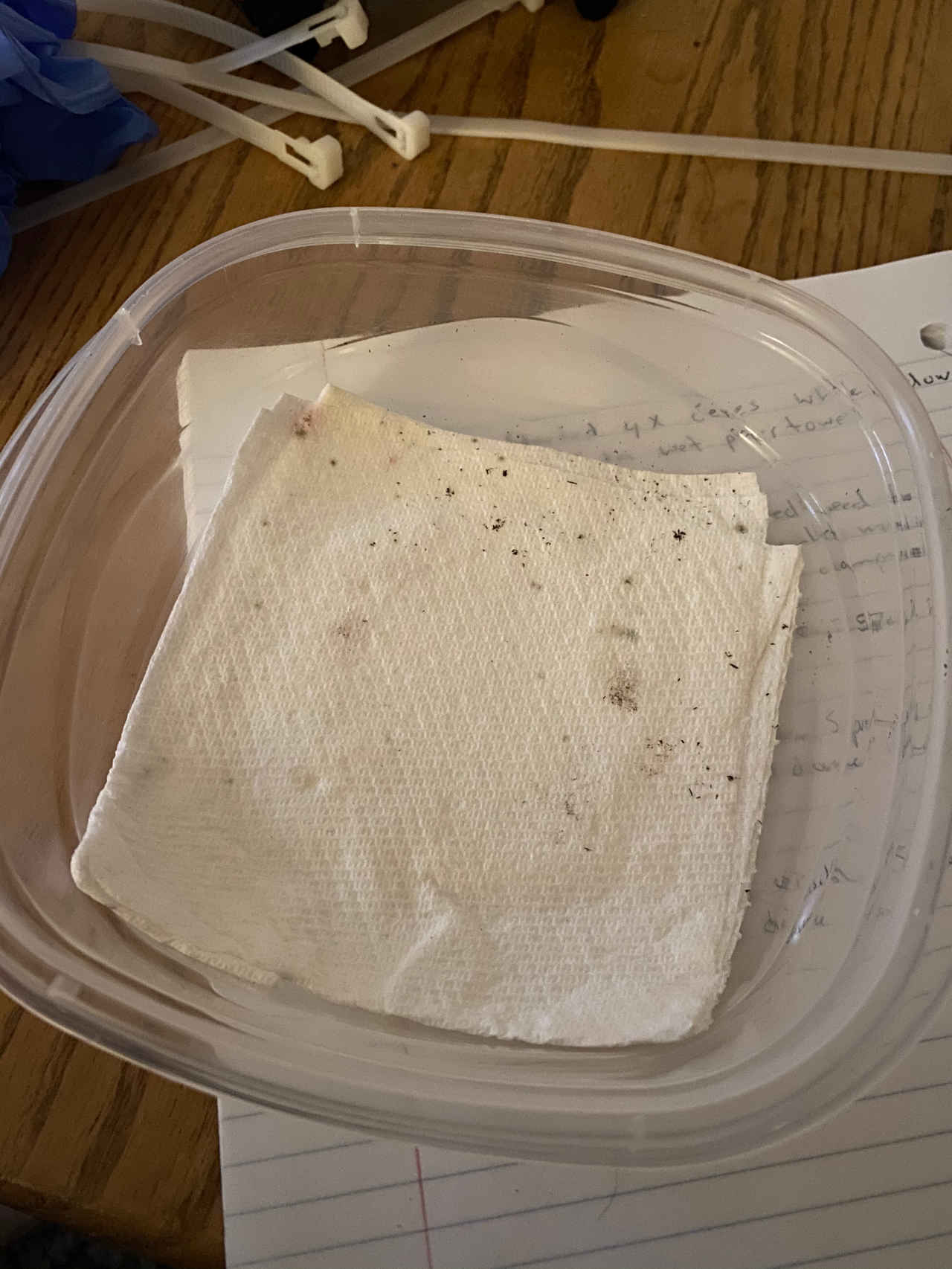 Started 4 White Widow feminized seeds from Ceres in wet paper towel and plastic Tupperware container.
3 years ago