marcusdarcus09
Auto - Cheese - Canuk Seeds
Grow 4
Auto Cheese grown in a 45 gallon grass root living soil pot in organic soil. 2000w Phlizon cob light. Rookie grower.
Autoflower by Canuk Seeds
Trichromes are getting cloudy. Very few amber.
3 years ago
Stripped some leaves. She is getting ready to bulk up.
3 years ago
Continuing her stretch nicely.
3 years ago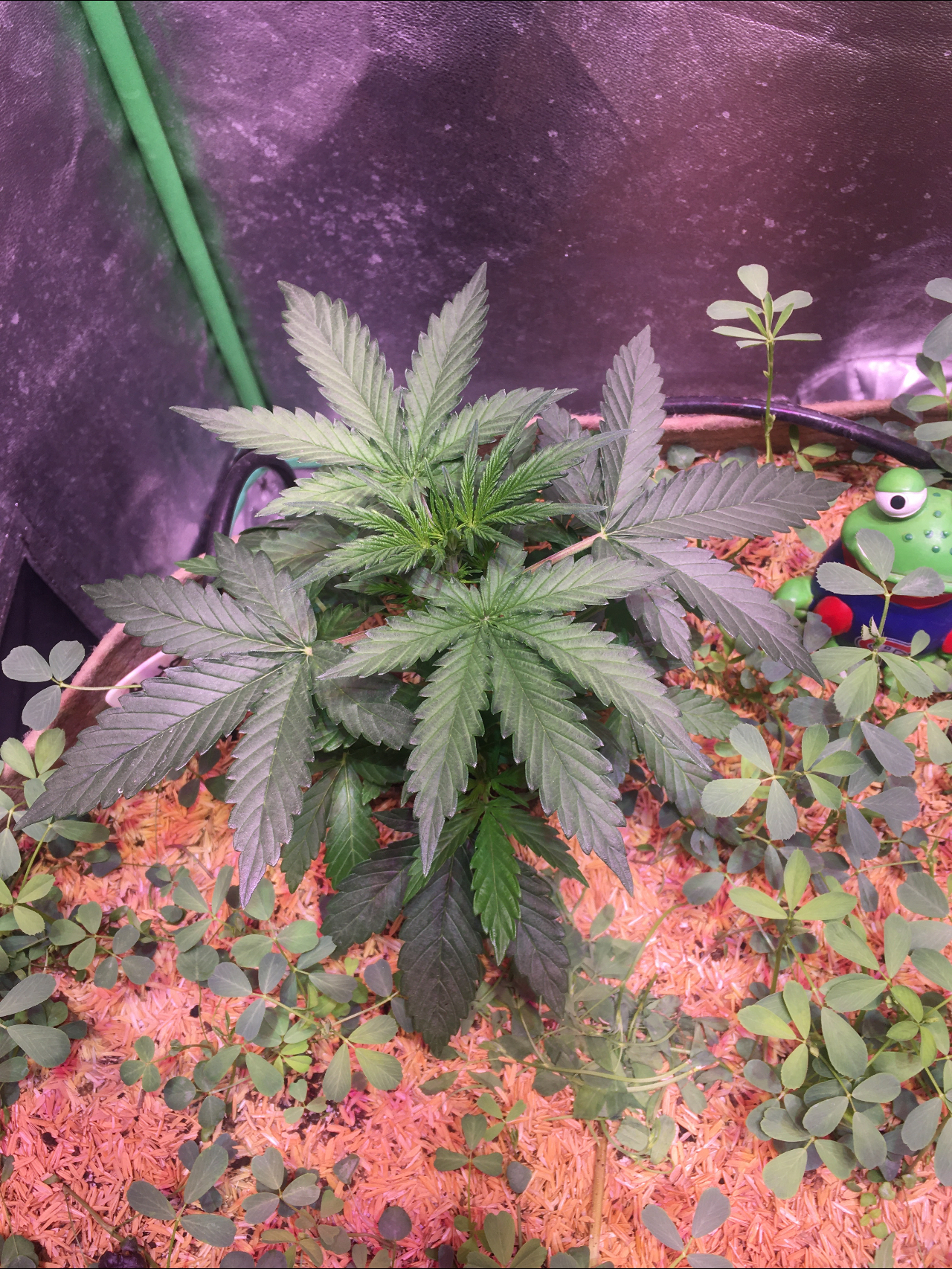 Side branches are really starting to grow. Looking good so far.
3 years ago
A nice green colour came back to it after watering in a little calcium and silica.
3 years ago
Leaves are a bit light around the edges. Not looking the best. Maybe mixed the soil too hot.
3 years ago