jaycannabees
1st Grow ever
Winter 2018/19
Germinated Dec 4th,2018, solo cup w/ pro mix seed starter soil. Sprouted Dec 11,2018 kept in solo cup until Dec 25, 2018 transplanted to 3gal fabric pots. Using Kerr family super soil recipe. FYI if you use this do not add tap water. Run into N lockout Dec 30th 2018. Tilled soil flushed and fed bat guano Jan 5 2019. 600w dimmable ballast. Infinity air 6" inline fan 351 cfm. Added blurple throwing a rough 150w for supplemental light. Running at 400w until week 4 of veg.
L-R Blue Warrior (bag seed), GG#4 (drseeds.net), Grape God (bag seed).
Day 48 F. GG4.
3 years ago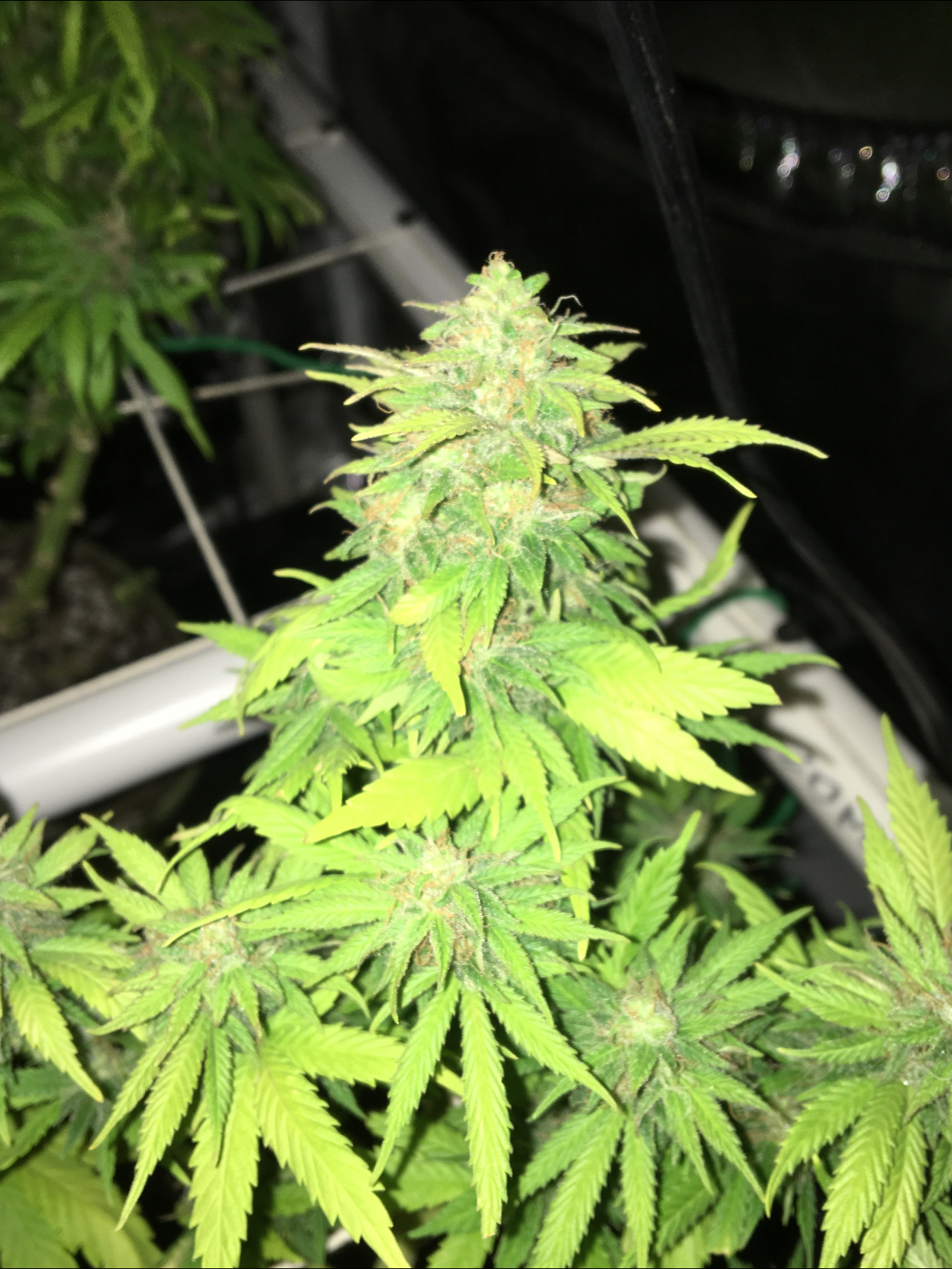 Day 48F Blue warrior.
3 years ago
Day 48F. Grape god.
3 years ago
Grape god bag seed. Out growing my GG#4 feminized purchased seeds lol
3 years ago
I love growing
3 years ago
Frost has started
3 years ago
GG#4 showing some frost on the end of week 3 F
3 years ago
GG#4 top, Grape god right, Blue warrior bottom.
3 years ago
She's going to be thick
3 years ago
Day 22 of flower. Grape god
3 years ago
Advanced training
4 years ago
LST late start
4 years ago
Week 1 of veg
4 years ago