Zkittles 150w 2700k, 2x100w 6000k floodlight
Flood light

24 hours since forced crop:fim
2 years ago
Jpbuzzworthy She got no nutrients for the first three weeks at all. This transplant to the 3 1/2 gallon pot and first nutrient water was with half strength 30 Dash 10 Dash 10, 6.5-7 ph
View 55 additional comments
FIM at this small size, because I dropped my pipe on n the main growth and damaged it yesterday.
2 years ago
Early top due to physical damage . Otherwise loving the nitrogen, perlite and worm castings
2 years ago
New soil, nutes, all 250w of light at 36 inches.
2 years ago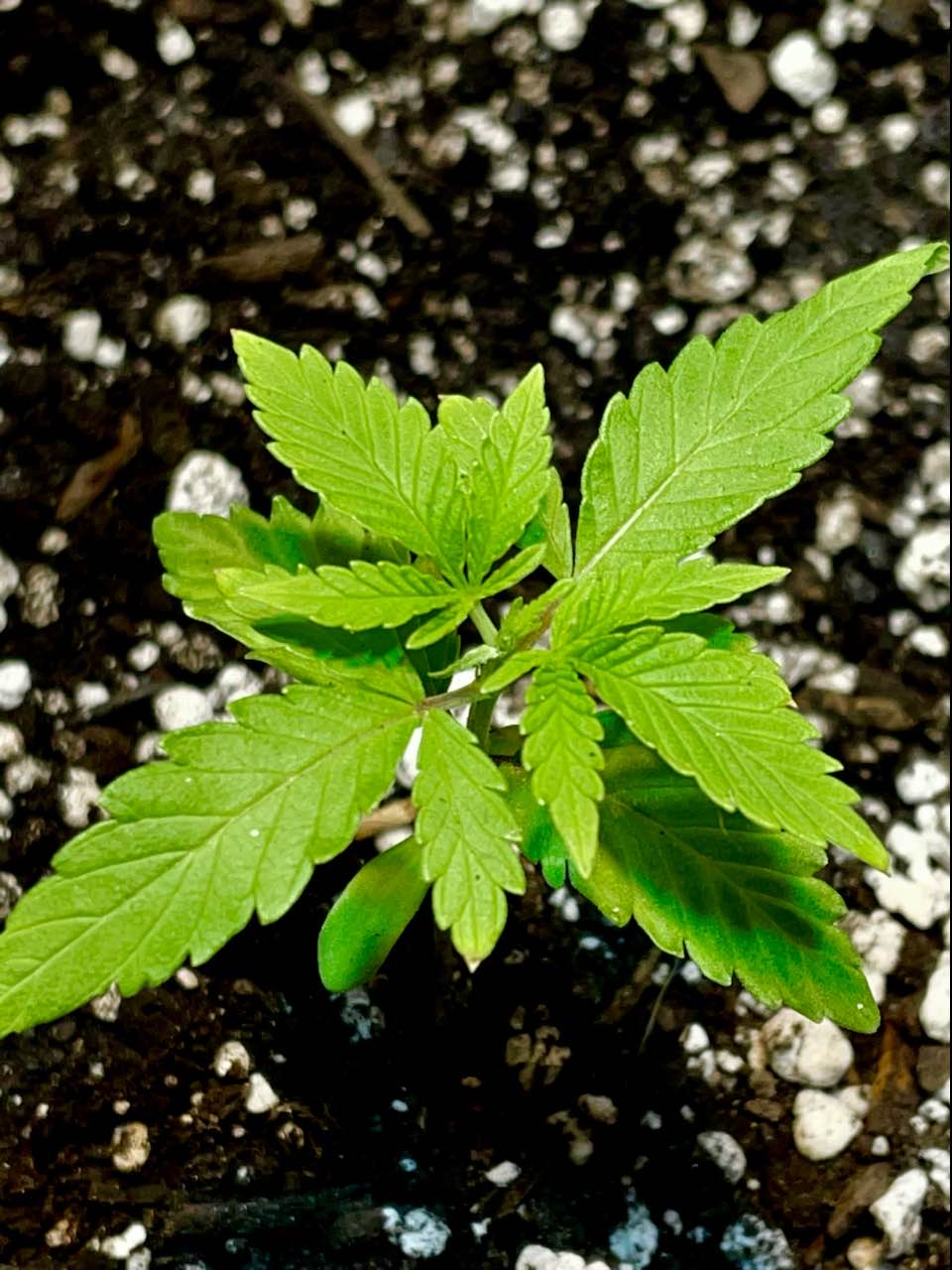 Guess it's doin ok. Hopefully will speed up now that's it's in proper soil
2 years ago
Dropped pipe, damaged main stem new growth. Only have three nodes. Should I fim it? Or pray.
2 years ago
The soil is burning f it a little I think. I've only got 100w led on it and they are at 30"
2 years ago
Moved to proper soil. Added the 150w 2700k light back in, in addition to the 100w 6000k. Half dose of 3-1-1 water soluable
2 years ago
Jpbuzzworthy I read your mind. I let it go overnight in the new soil mixture. To let the roots calm down, and this morning i gave it, it's first nutrients ever (besides what was in that vigoro soil) with 6.5 ph water
Rastas Reefa Yessir looking good otherwise her structure is stacking nicely
View 4 additional comments
No nutes. Still in the accidental vigoro soil and not burning up. .white powdery is diatomaceous earth
2 years ago