wyatttttburns
4 plants
Winter 2019
Open to feedback! Medical Marijuana
Still growing with no nutes
4 years ago
The one on the left is taking off
4 years ago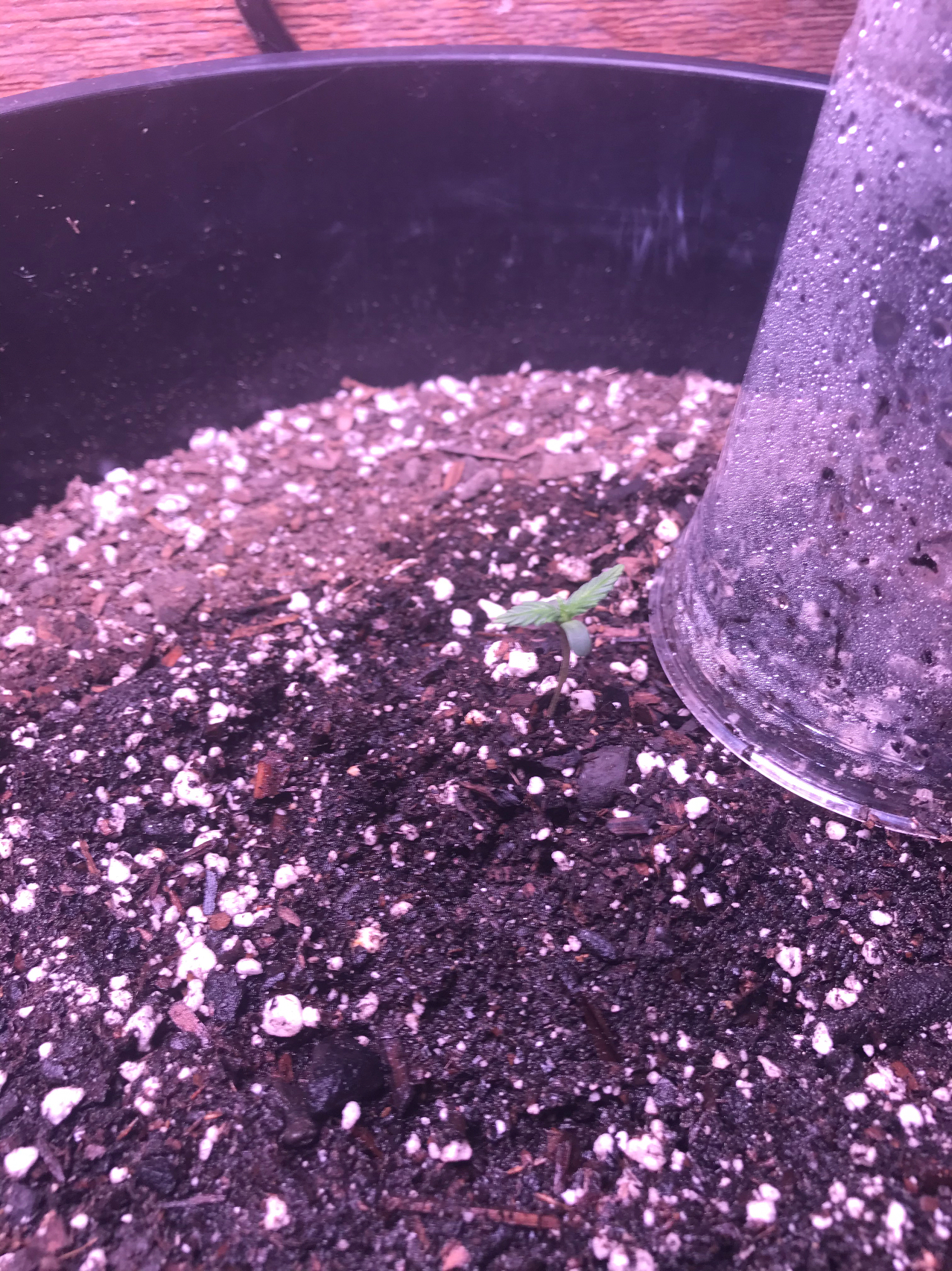 Slowly but surely
4 years ago
RowsOfGreen Yeah, interested in seeing this strain full bloom. I would take and keep the dome off at this point my friend.
Little update. Here are 2 in the 5 gallon pots. Going to move 2 more here soon
4 years ago
ClandestineWestOz I think your light may be too far away. The seedlings should stretch that far it's giving them thin stems.
Greenhouseguy95 Lights are to far. And what are you doing putting a week old root system in a 5 gallon pot.. I understand your new to this. But man. Do your research at the least. Ask questions. W.e but don't go and put a seedling in a 5 gallon lol. Take a peak at what I have going on for my new batch of hopeful girls.
Moved 2 of the seeding out to shed and transplanted 2. I'm waiting for my new light to come in before I transplant the other 2
4 years ago
Wyatttttburns An 85W Fiet Light. I'm trying to stay on budget as far as lights go.
Gonna give another week to see if any new ones pop. If not time to transplant the other 3 I'll be using for this grow
4 years ago
Added some new ones and got the humidity dome out
4 years ago
Decided to throw another G-13 seed in with the others. I'm only going to be keeping 4. Still waiting for another seed to pop and to be moved in.
4 years ago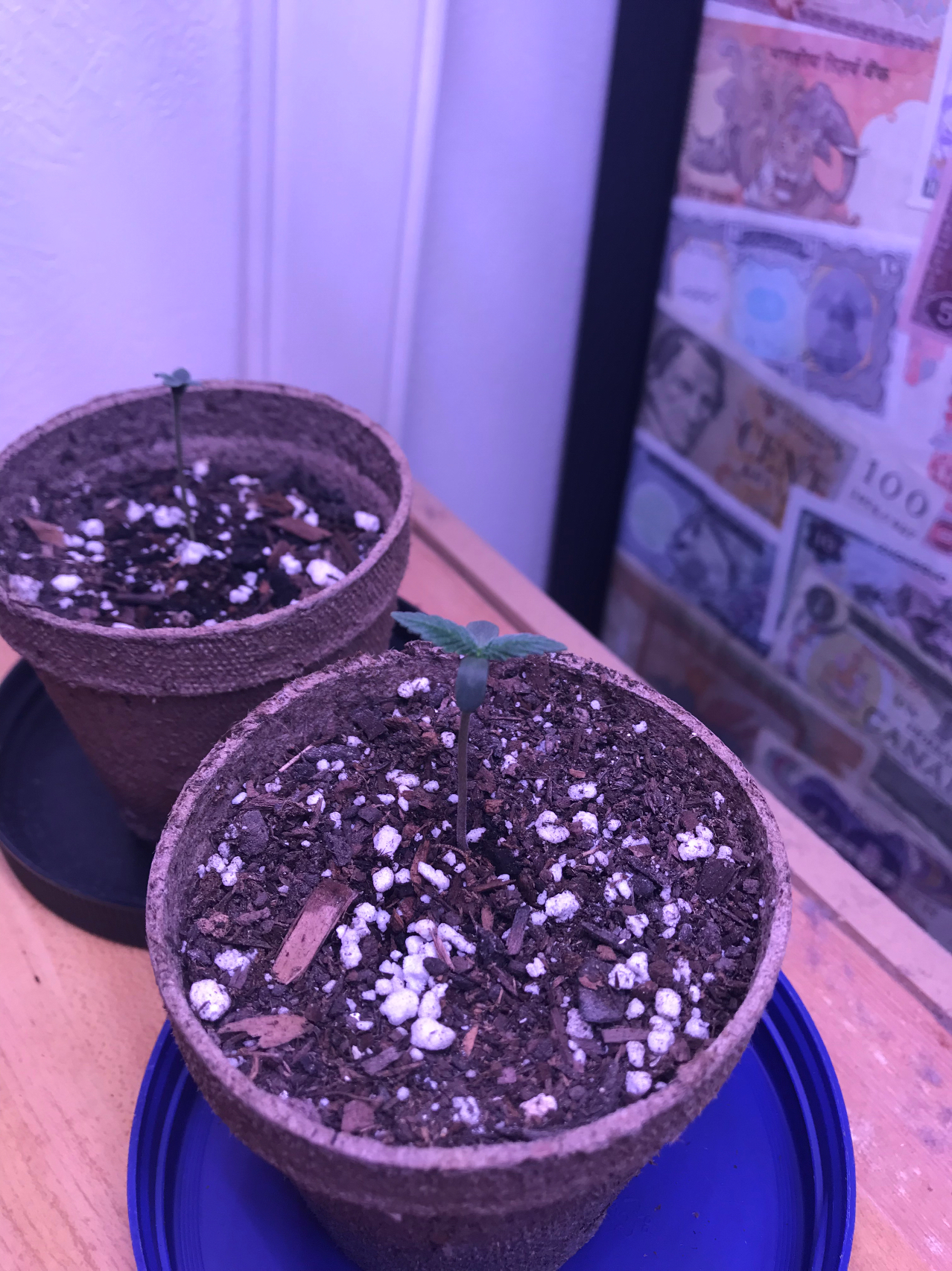 2 of the 4 G-13 Seeds have sprouted
4 years ago
2 of the 4 G-13 seeds have popped
4 years ago