Unkown purple
First grows
3 different plants one planted 6/30 other 2, 7/5
Got this from my brother. Said it's about a month old and has been growing outside, now I'm bringing her inside for the rest. Can wait to see how it turns out. Transplanting in few days
a year ago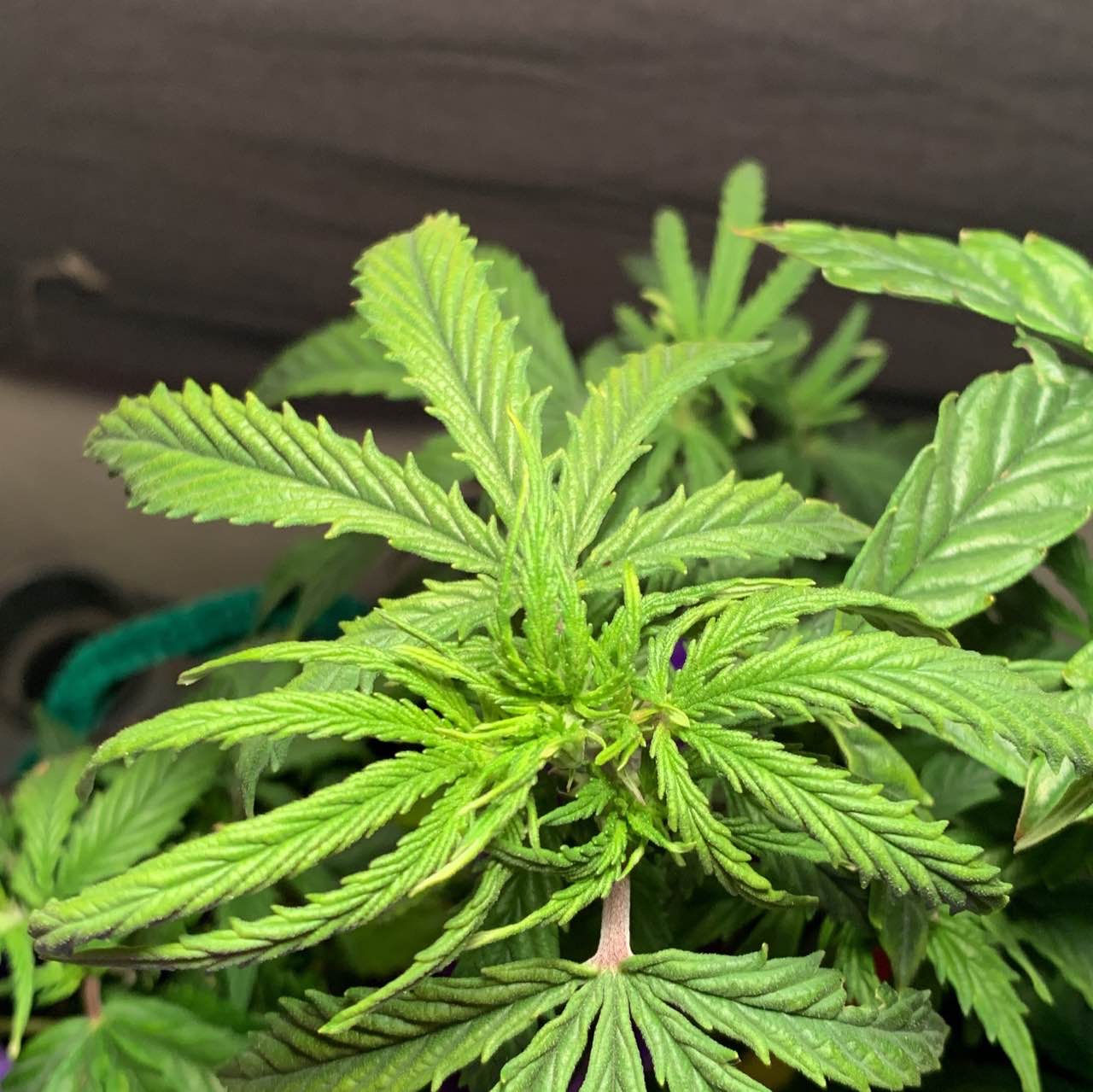 Why are the leafs growing in like this??🤔
a year ago
tbtbtb22 Maybe started flowering when switching from outdoor to indoor and I forced it back to veg?
BINAII I bet it's the water. Are you letting your faucet water sit for a day? What are the microbial life like in your medium?
tbtbtb22 I thought it might be water but wasn't sure. I don't let the water sit for a day, tbh I didn't know that was really a thing to do that. I'm using coco coir lite, i just started using it tbh. So I'm not exactly sure what's happening, I'm just hoping crazy genetics. Sorry for the late response, lmk your feed back though.
View 13 additional comments
tbtbtb22 Sweet thanks man I'm definitely going to check it out!
View 1 additional comment
Woke up this morning to see this girl so happy. That flush did wonders to her. She is doing the 🙏🏻 emoji lmao and almost every single leave that was drooping down is now sticking straight out.💪🏼🤘 she started getting pretty droopy on me
a year ago
Haven't posted in a little. She's looking great, has been on a straight h2o diet for 2 weeks now because she has some nute burns. Will start giving nute again after this next feed. 💪🏼
a year ago
She starting to smell real skunky.🔥 She getting there!!
a year ago
Chugging along. She's drinking a half gallon (about) every 5 days. Still on a h2o diet.
a year ago
Only a 9 day difference after lollipop. That's a crazy difference.
a year ago
She's came a long ways. She has been thru my grow room flooding slightly from a pipe breaking, some nasty water leaked into my tent so the ph got all messed up. The main stem snapped in half like a banana peel. For lst, and few other minor things but she kicking perfectly fine. She started to flower on her own and it's NOT an auto, so I'm not sure, I think from the stem splitting. I'm trying to stop her so she can grow a little more but if I can't stop her I'll just have to let her flower🤷🏻‍♂️ What's your guys thoughts?!?
a year ago
weedwizzard690 Well I would start with a vegetation food, I use for farm grow big, seems to work pretty tit so far, I like it. If you give it food for veg, and put it back in a veg light schedule she should switch back. Light is the main thing that controls a pot plants stage so as long as she's getting less than 12 hours of dark she should stay growing
weedwizzard690 I also have a plant that started budding early and thir was no stopping her, idk why shew budded early, I'm assuming strain but hard to say fo sure.
Got my new light finally. Got it for $98 it was originally $199.99! This thing is awesome definitely worth it, and it's huge! I can grip an nba basketball with one hand. That just shows how big this thing is.Can't wait to see what it does.
a year ago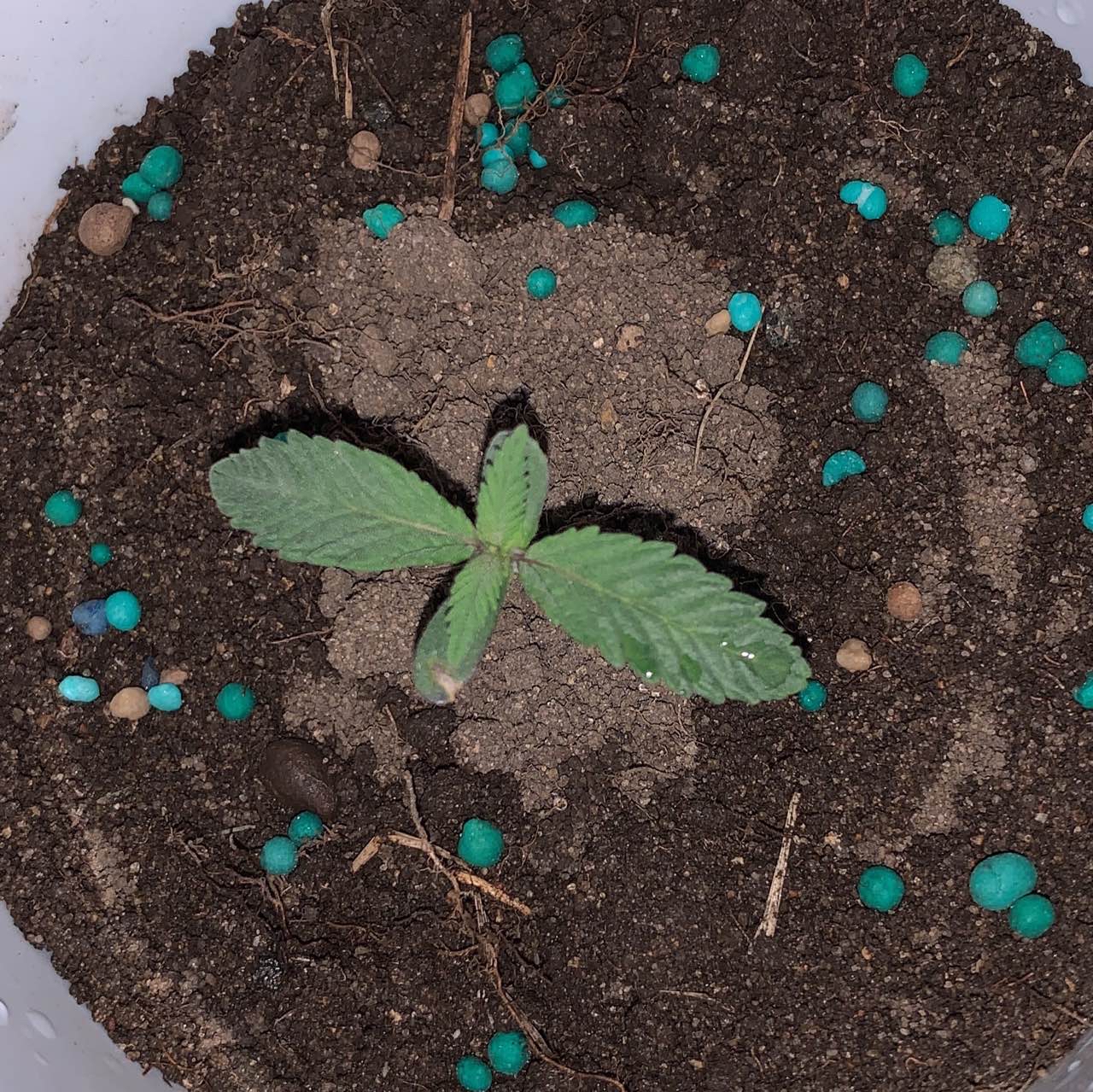 The start of two weeks, topped them off with some GROW DOTS👀 Came home from work today, walked into the grow room and got a huge whiff of weed. Already at the start of week 2?🤔
a year ago
ig:@eaegifts That's a great thing, I have a plant like that now. It's a sign of good strong genetics. As they get bigger you can usually rub the stem to sniff your fingers and get a whiff of how the buds will smell 👍🏾👍🏾
tbtbtb22 Can't wait to see how it starts turning out man! I hope the genetics are as strong as they seem rn. Idk the seeds, but they came from some really purple buds 😏
ig:@eaegifts I've found some great plants from bag seeds myself, good luck with them growmie and don't forget to take clones when they're big enough 👍🏾👍🏾
Born with a chip on the shoulder.😂
a year ago