Turquoise Sticker
first time growing
Outside, 5 Gallon Bucket, Fertilizer+Compost Mix
She may need a few more days…
a year ago
Our littlest plant as of now
a year ago
I'm so amazed with these plants!
a year ago
She's finally starting to flower!!😍
a year ago
She has such a nice shape.
a year ago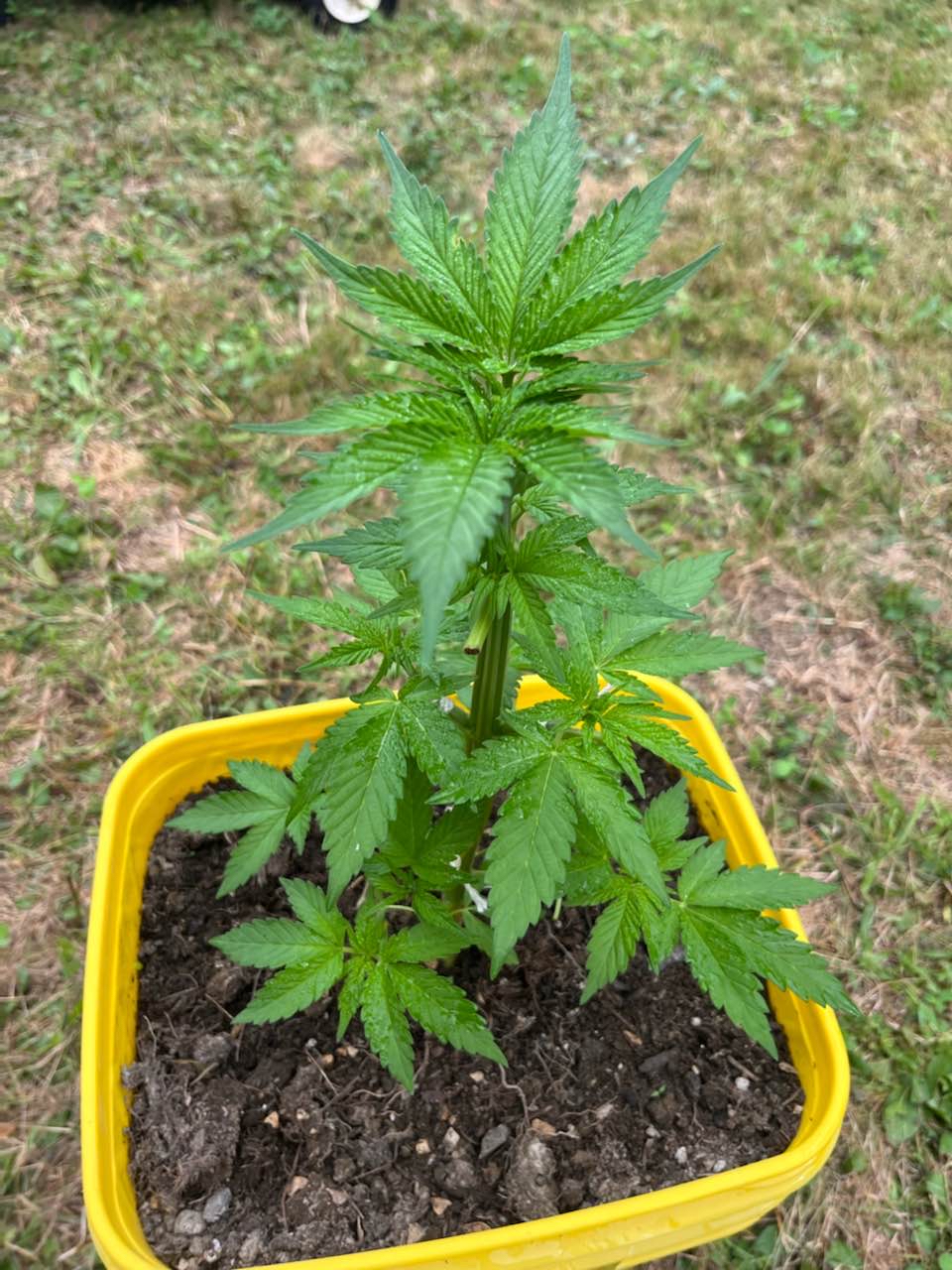 12 1/2 in tall!
a year ago
HeritageSecretGarden Curious if your growing outside why do you chop off all the big fan leafs? Sunlight has no issue penetrating the canopy, so why are you chopping them up?
annapontillo2004 Someone told us that if you chop off the big leaves the plant would focus its energy on the new growth and buds. But this is our first year growing we are experimenting what works and not experts. Any tips help.
organic_grower The big Leafs are like solar panels for your plants, they draw in lots of energy to the plant. If there outside and that early in there growth just let them grow maybe top them though.
View 4 additional comments
Alchemist710 Do u have your strains organized by color code? Actually not a bad idea as long as u can remember the strain names…
annapontillo2004 We actually don't know the strains these were random seeds i germinated. I just color coded them to tell the difference with stickers and I'll probably call that the strain.