Second grow!
Spring 2021
Running a flood and drain table. 4x4 table in 5x5 tent. Mars hydro tsw 2000. Rockwool cubes. GoldLeaf 1 part PH balancing nutrient line adding Cal/Mag when/if necessary. RO water with 10ppm. Humidity 30%. Temps 70-78 f. 4" ducting fan with charcoal filter.
Papaya Melon (bag seed),Monster Bud autoflower,Blueberry autoflower,Grapefruit x Bubblegum autoflower
kactai Nice! Congrats on your harvest!
santismokin Sheesh it's not even a lot but those buds are gold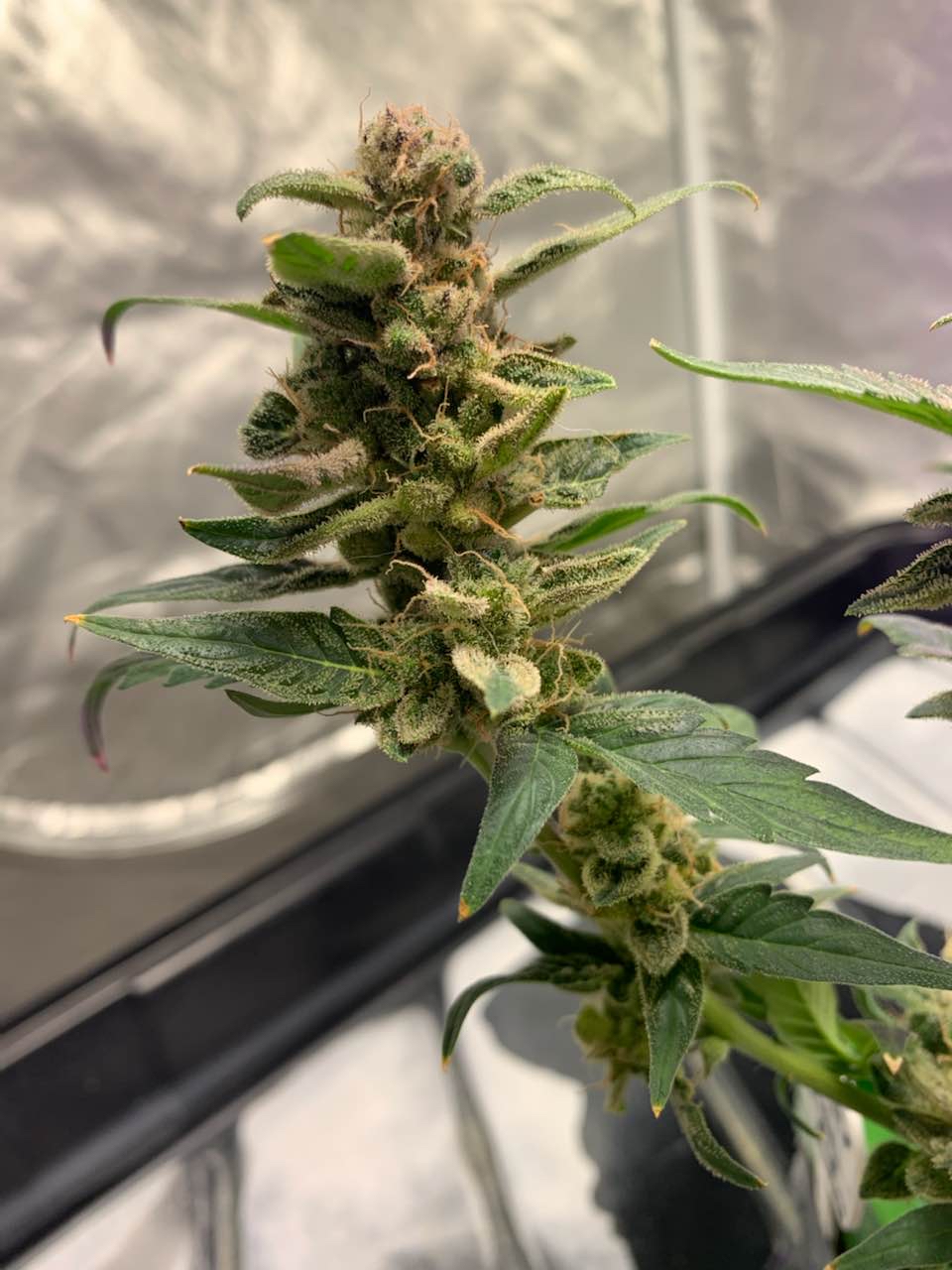 They dont look pretty but theyre still getting chunky
2 years ago
Had a bit of a nute burn run thru but after a flush they seem to be bouncing back
2 years ago
All still chuggin along
2 years ago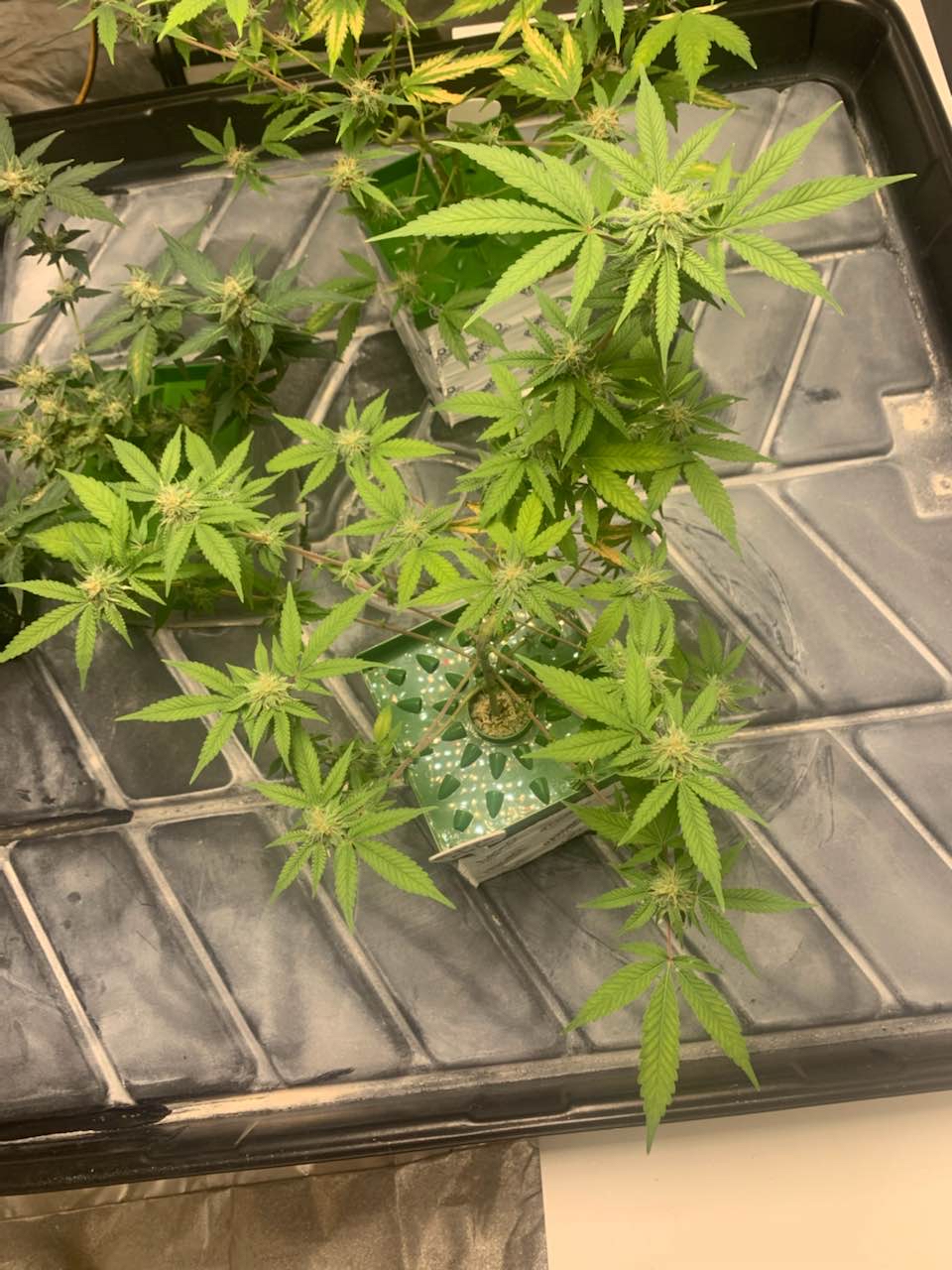 Had my nutes on bloom cycle for the smaller autos that were getting ready for harvest when the tall slower auto started showing signs of nute burn i think. Flushed and adjusted nute levels so lets see if she bounces back.
2 years ago
Blueberry got the chop today! Amber trichomes popping up everywhere
2 years ago
Started flushing the Blueberry auto and it just keeps fattening up 🤷🏼‍♂️ gonna see how that goes
2 years ago
Blueberry might be getting the chop this weekend. Buds have finished fattening up and trichs are milky bordering ambers
2 years ago
Never can take too many pictures
2 years ago
Did some trimming so bud sights get more light. Had to switch back to tap water due to RO filter fitting being cracked and hard to find a replacement but plants seem to not mind. Cut out cal/mag for now. The blueberry smells bomb!
2 years ago
Flipped to 12/12 for the one pheno i have. Fingers crossed its a girl 😂
2 years ago
Just another set of glamour shots
2 years ago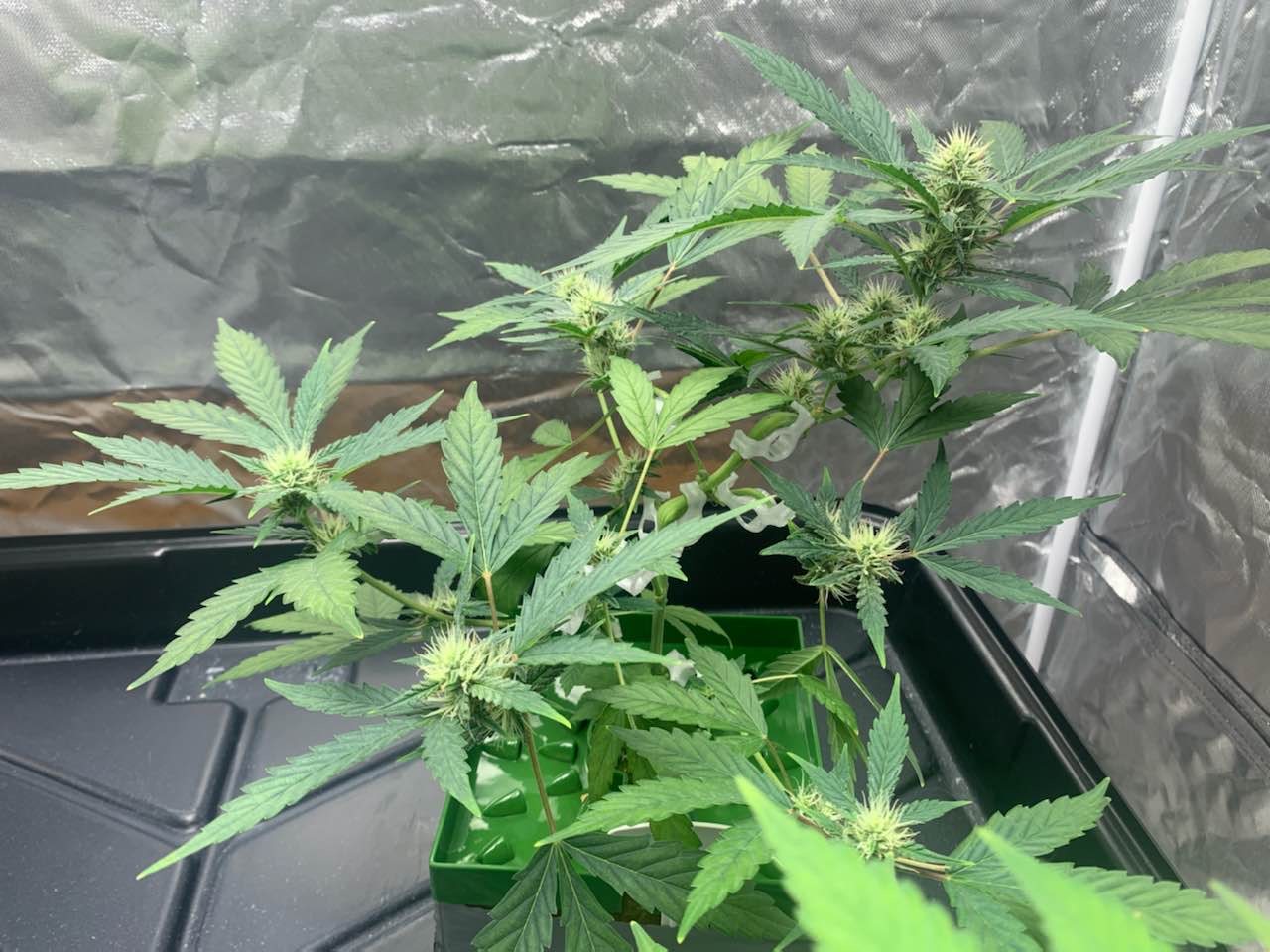 Gettin chunky on the blueberry!
2 years ago
Blueberry is definitely the leader of the pack followed by Monster bud. Gonna flip to 12/12 for the one pheno i have in a couple of weeks
2 years ago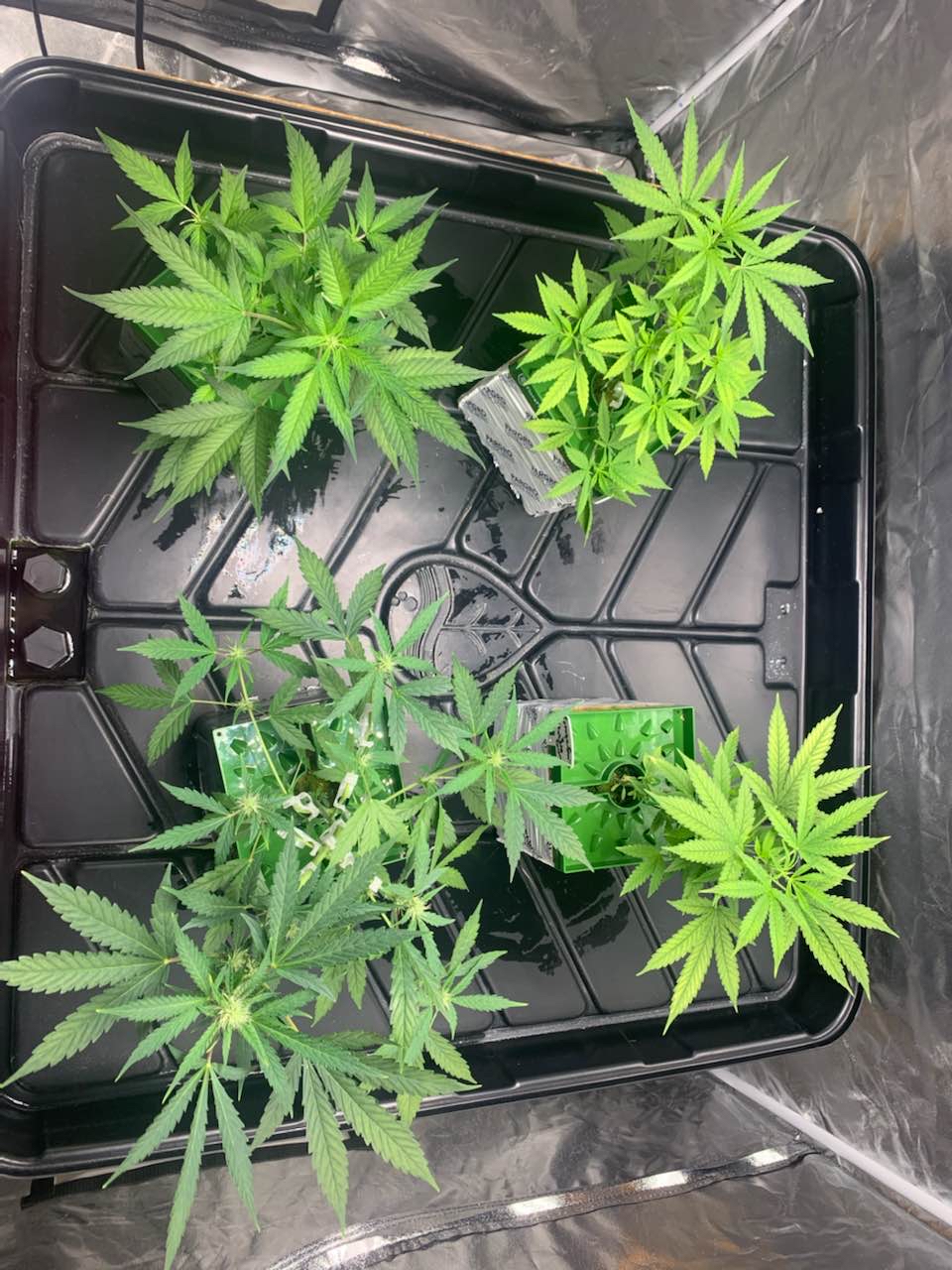 Some more LST clips getting added here and there. The blueberry auto is doing amazing!
2 years ago
Finally got my heat issues fixed and humidity up to 40-50%rh and the girls are responding well!
2 years ago
Res change today and some light pruning of fan leaves. Trying to just let em grow wild but still cutting any leaves blocking light.
2 years ago
📀Golden Ratio 📀 Cutting away leaves that are blocking lights is the thing to do, so don't overthink it 👍
Loving these clips!
2 years ago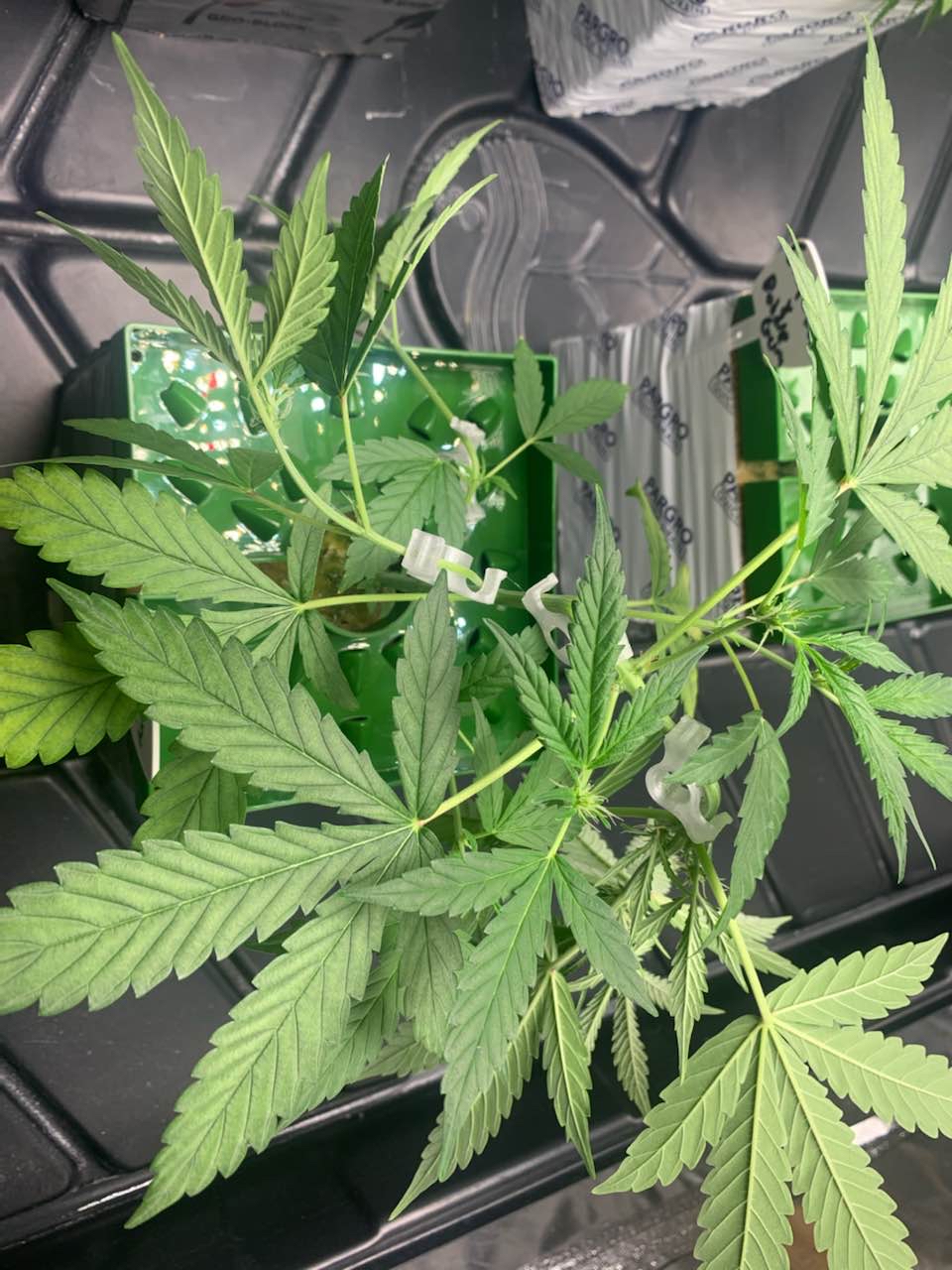 Did a lil more LST. Looks like the blueberry and monster bud autos are already popping some flowers so we'll see how that goes 🤷🏼‍♂️ first time messing with autos so im just going with it 😂
2 years ago
Bouncin back good from the LST
2 years ago
Using some new LST clips i got from etsy. Popped back up by this morning after putting them on yesterday afternoon! Always fun to experiment!!
2 years ago
Still doin good!
2 years ago
All lookin super good even the runty one
2 years ago
Made a tank brewer with some pvc fittings also runt plant finally started growing new leaves!
2 years ago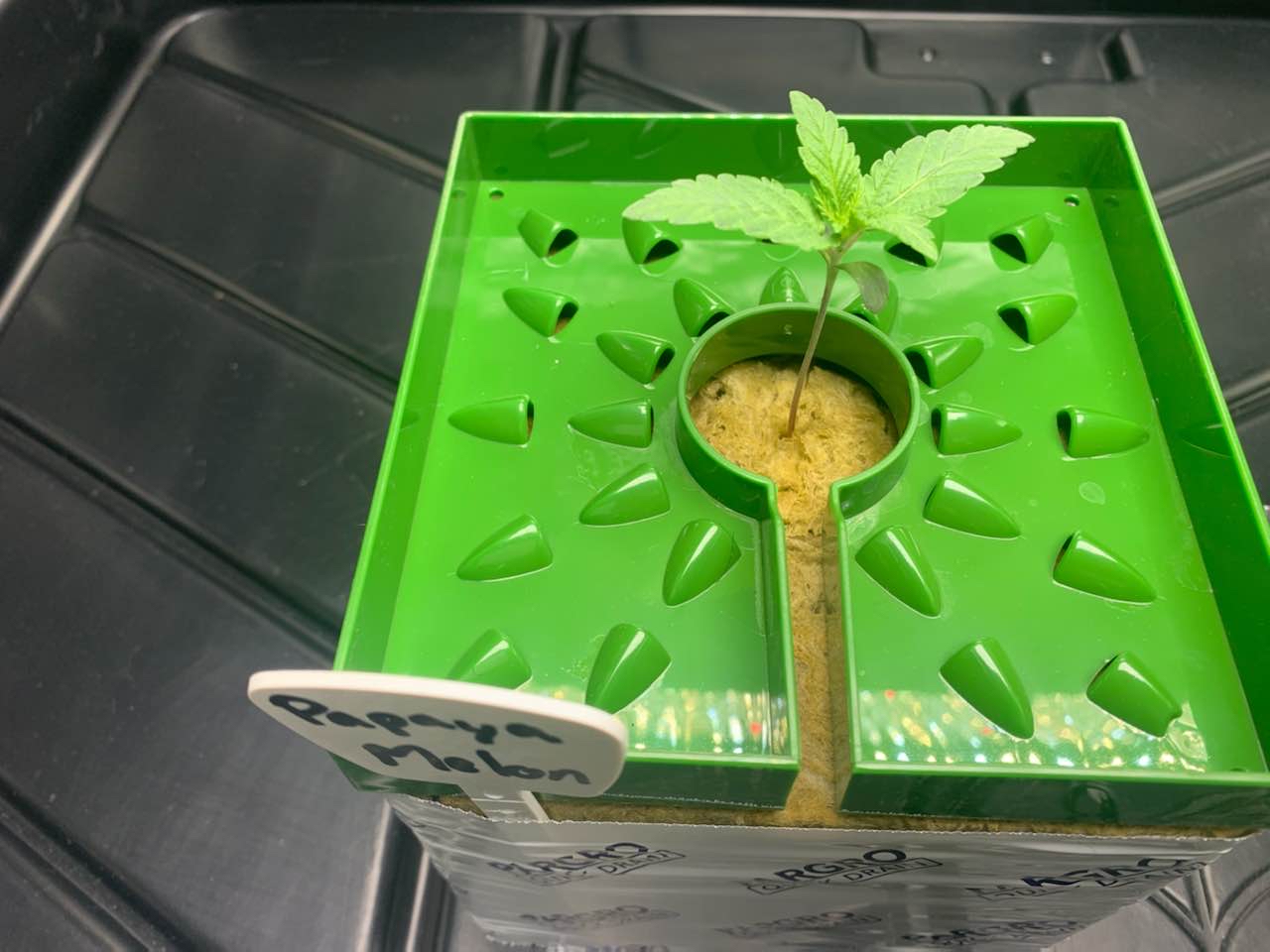 Got the flood table all setup. Still top feeding but starting to flood once a day. Not sure why i have a runt other than genetics?
2 years ago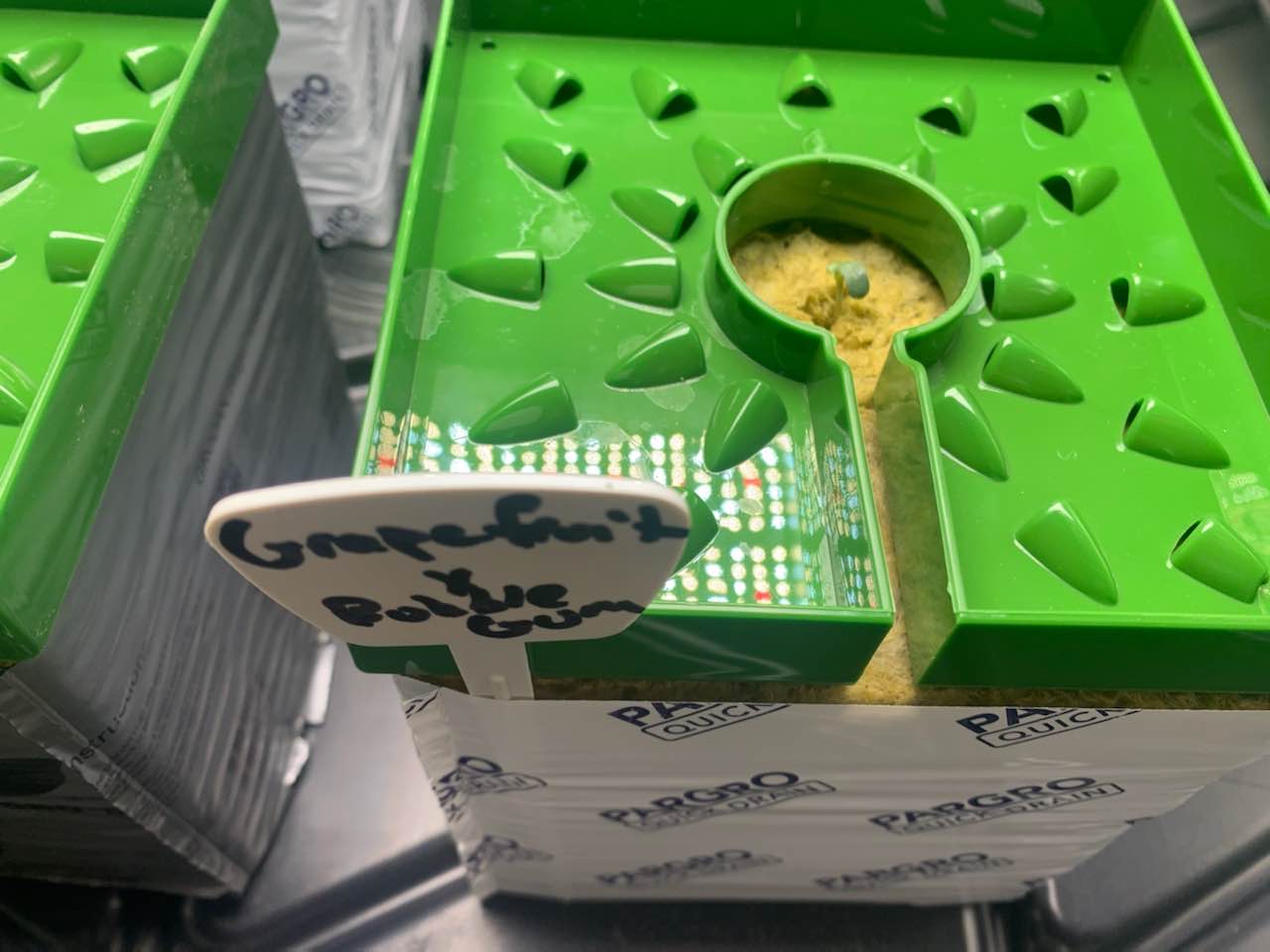 Still waiting for grapefruit to pop all the way out
2 years ago
Freshly popped
2 years ago