dejalouco
Holy Spirit (Lilith)
Indoor Winter 2018
Strains used are tranquil elephantizer x lotus larry , apollo 11 x snow lotus , gg4 x chemdelope , golden triangle and those were the females used all crossed to the Hells angel OG male i had on hand. Fox Farm Nutes, 450w LED, random potting soil w/ perlite, in a 2x4 grow tent.....unless otherwise stated.
Mixed Blessings x Hells Angel OG
We have liftoff! I lost one for having a penis, battled gnats and almost caught a case of white mold in the soil! But some neem oil, ACV and a lil voodoo later...... she's healthy! 1/13/19
5 years ago
Dejalouco Def using the screen on these new babies. The height on these things....
Switching to flower at only 4 weeks. They're getting TOO big! 1/20/19
5 years ago
1/11/19 FIMing
5 years ago
1/10/19 Transplanted into 3gal. Probably as big as I'll go because of space.
5 years ago
I'll probably start FIMing this weekend.
5 years ago
They grow up so fast 😢
5 years ago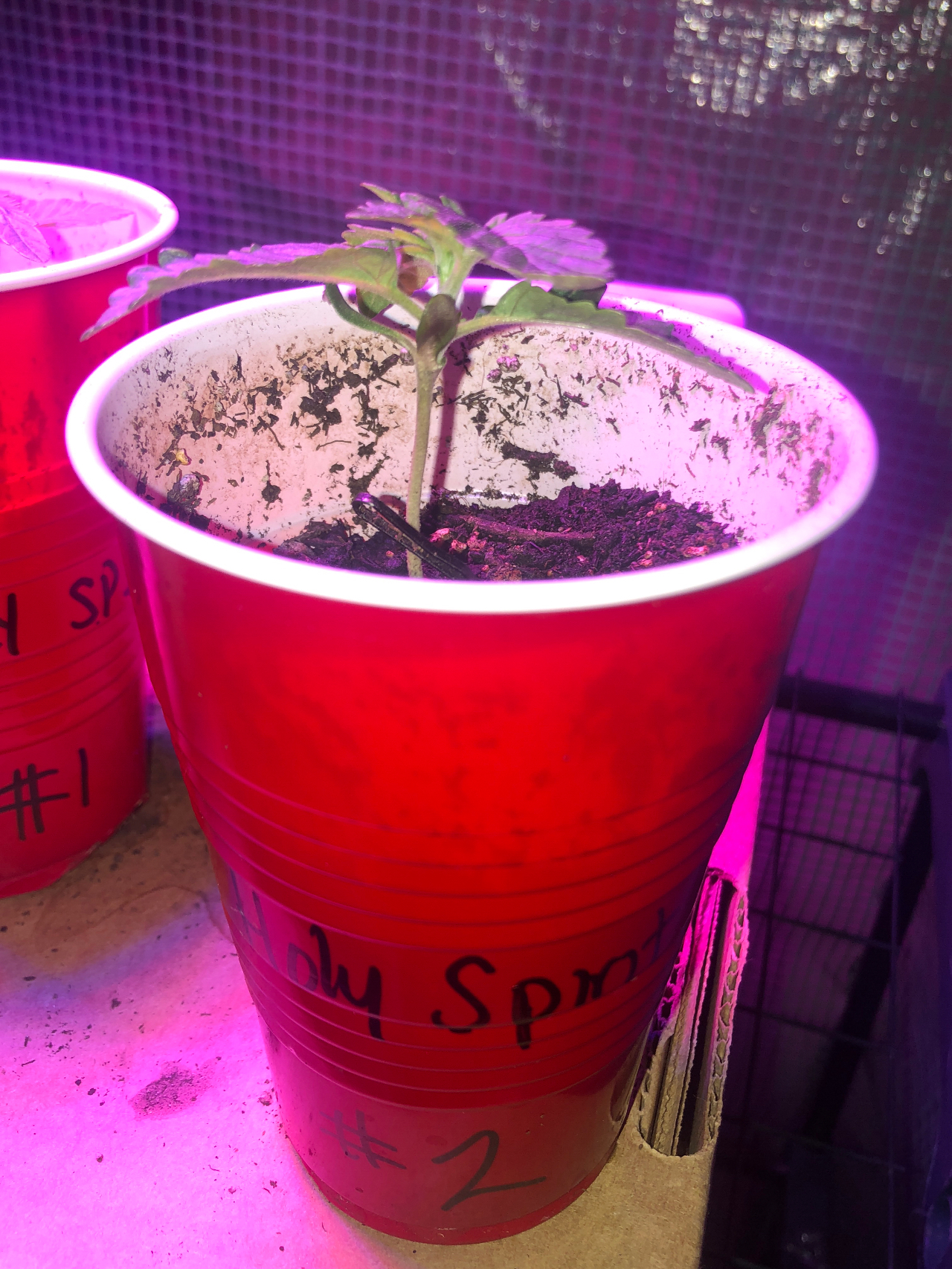 12/30 Feeding time! Week 1 of this FF nute schedule I found. I transplanted them a little early because the Pellets were super dry.
5 years ago
See my Chem Cookie grow Day 13 for comments.
5 years ago
Meh. These pellets are so dry!
5 years ago
12/23 One just barely sprouted. Waiting on the other two.
5 years ago
Sewn in Jiffy Peat Pellets w/ Dome
5 years ago