Blue dream / glazed cherry
Summer may 2021
Got gifted two clones needing some tlc added cyco soil now and put them with the other seedlings until move into 4x2 still not sure what light to get for these babygirls.
Blue dream and glazed cherry clone
Posted late but these girls are cut down and hanging to dry right now.
a year ago
Flowering 12/12 giving still giving nutrients
a year ago
Hard to snag personal pictures the tallest plants are the clones now they go to my chest so definitely growing taller then the rest....
a year ago
Way tall think it's time to switch to 12/12?? No flowering happening going to go buy the proper nute mixes for the flowering stage... had alittle set back with nute burn.. cut the losses off and moved on looking better now
a year ago
Still in veg.. keeping lights running 24 hours... taking in a lot of water.. same nutes 30big bloom 15 of cal mag and 5 of clone x
a year ago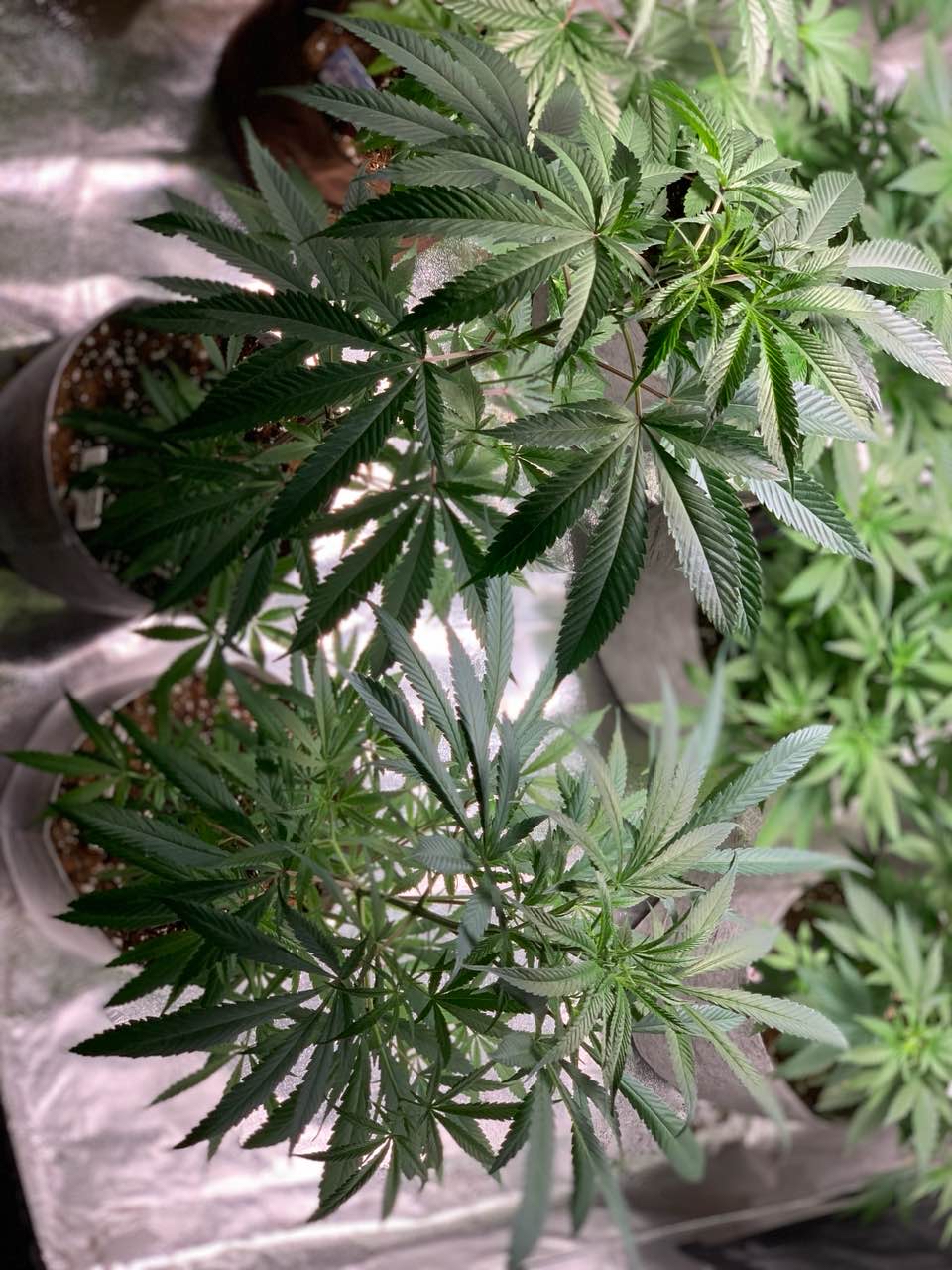 Next step?.... so I've been watering still nothing changed in amount of nutrients. I haven't cut anything..
a year ago
Growing tall, bit spread out ,
a year ago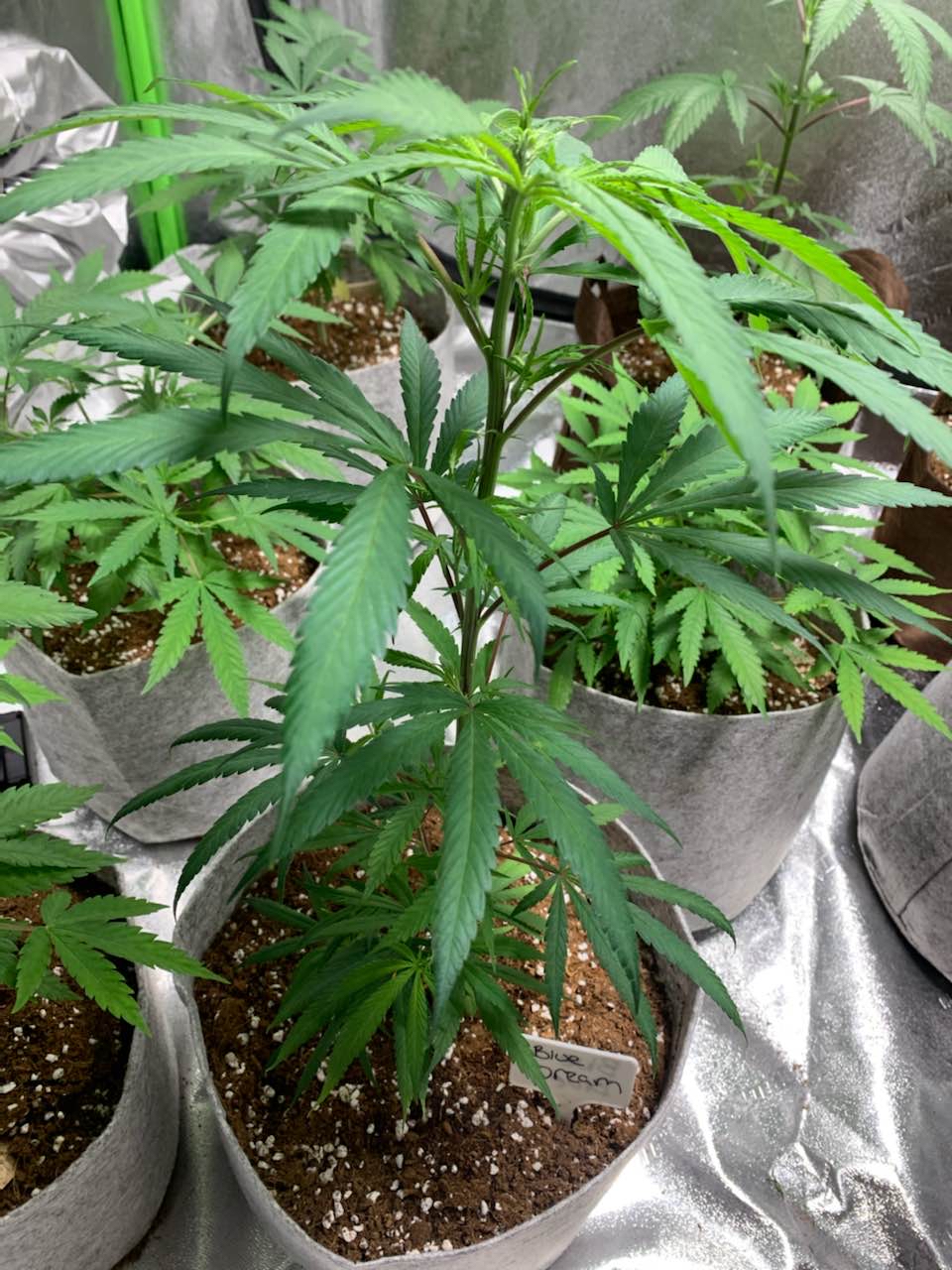 The clones have this in the center looks like small fan leaves tangled all up I want to cut them to top is that okay? Would anything go wrong ? Other then that. There in the screen living it up.
a year ago
Ranc1dM3at Dont cut above the fourth node or fifth node for a young plant. The leaves will sort themselves out
Budds420! Oh damm.. is it going to heal and be fine?
View 3 additional comments
A lot taller now! a lot older then 22 days too but I can't tell from when I was given them anyway looking good! I upd the grow nutrients to 5 Mils so they should enjoy that. Is there anything I should be doing to them? (Clones)
a year ago
Budds420! To be honest combatmedix not sure how to top these girls. The topping for my other non clones is easy to identify what to top. What's the process for clones ?
View 1 additional comment
Feed and little grooming on the bottom fan leaves 🍁 removed dead ones
a year ago
Took a couple dead leaves from the bottom off.. seems to be getting taller.. topping method for clones??
a year ago
🍁✌🏽😉no update just appreciation
a year ago
View 6 additional comments
Growing taller looking good raised the light not sure if I'm missing anything
a year ago
(Farmer)John Beautiful plants bud! But come check out my latest post and let me know what you think! I'm more or less looking for tips and stuff for how far along they are!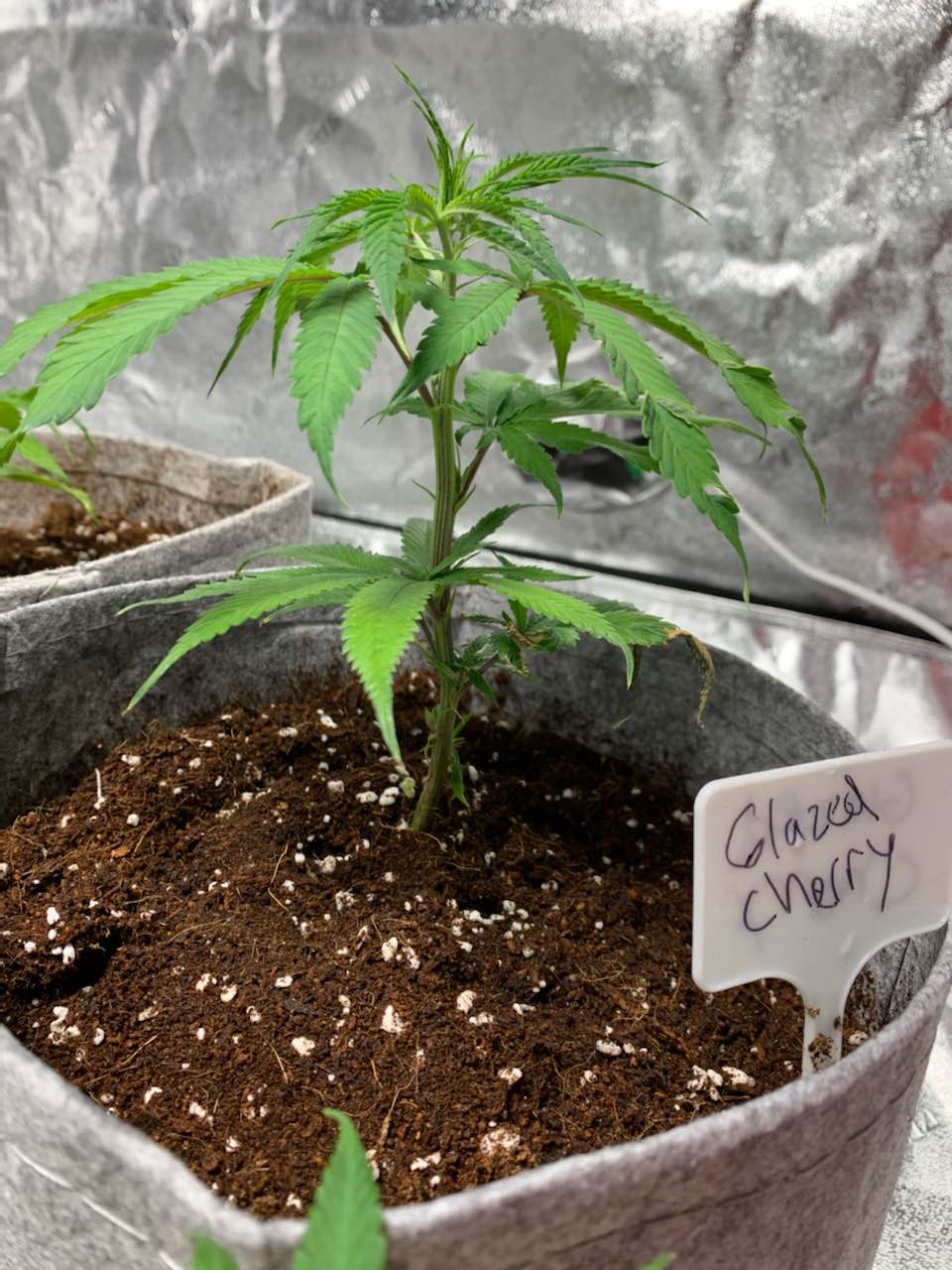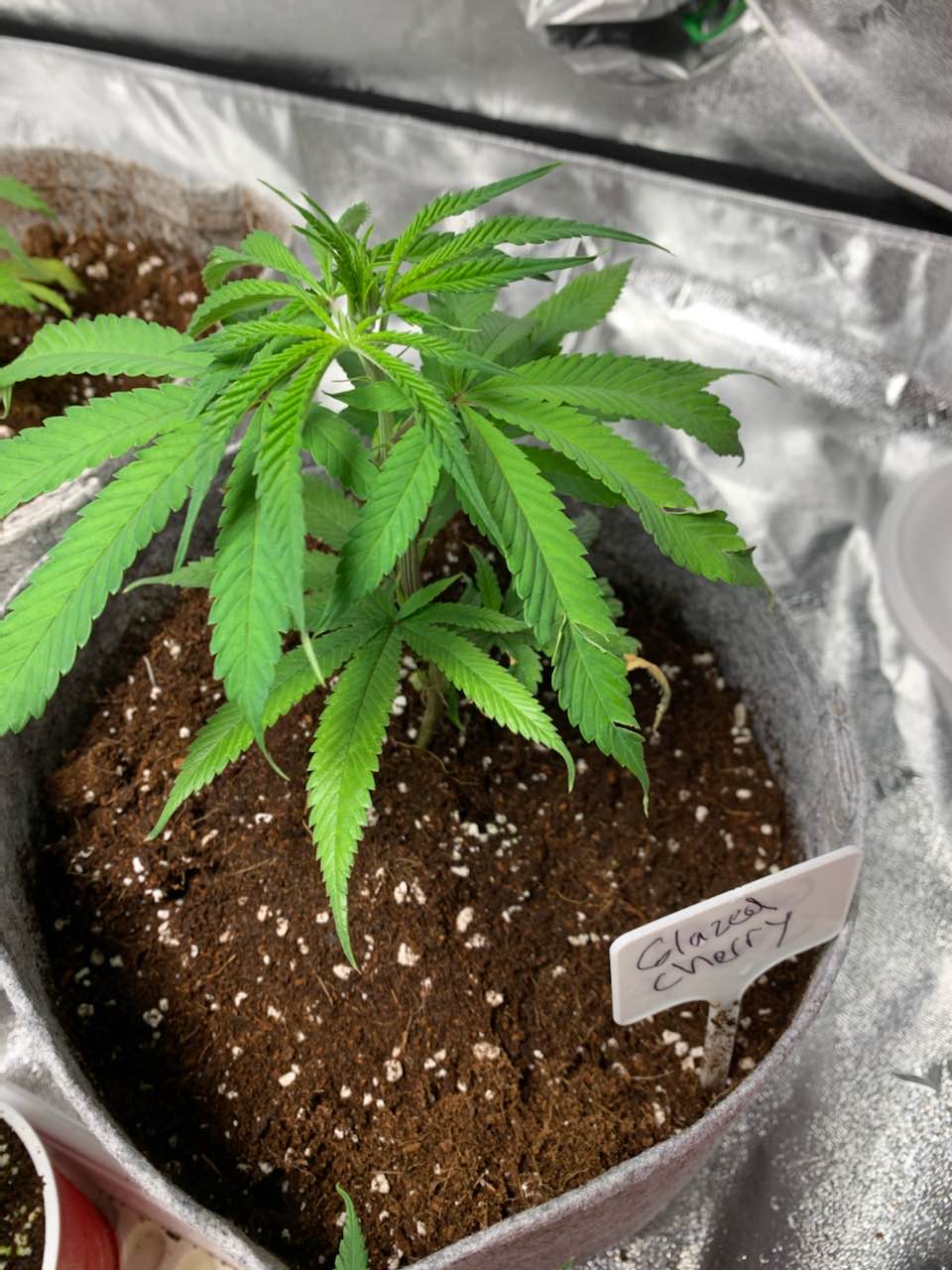 Watered and moved into a 3 gallon bag but left the blue dream to sit a little longer until more growth.
a year ago
Budds420! Thank you, their coming along nicely! I'm thinking tying some of the nodes downward? Or just keep letting grow alittle more first?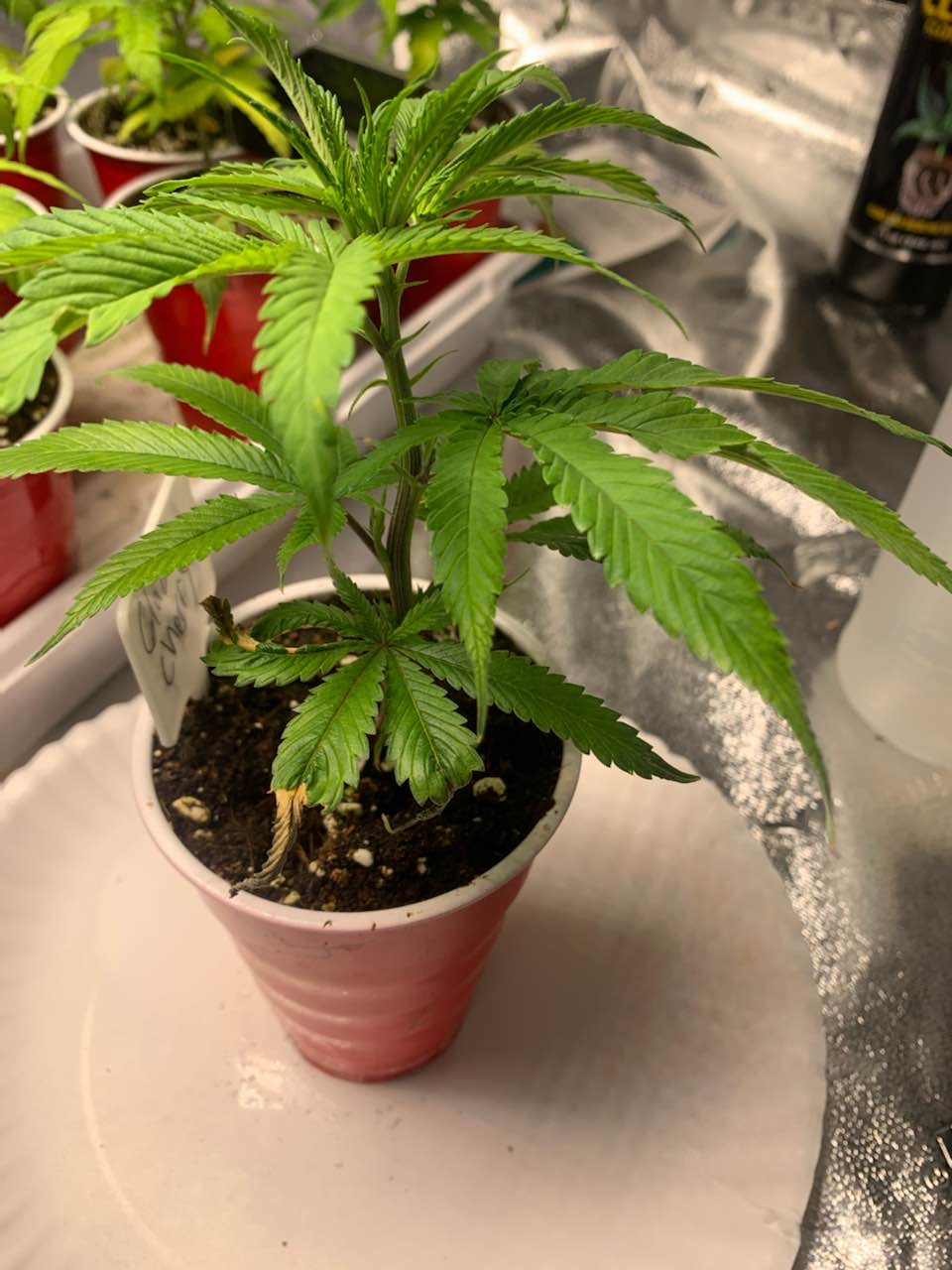 These ladies doing their thing🍁
a year ago
Both glazed cherry 🍒 and blue dream reacted really well to me lifting light up higher and turning up to about 75% brightness. Got taller and stalked up a little more. Got alittle more leaves 🍁
a year ago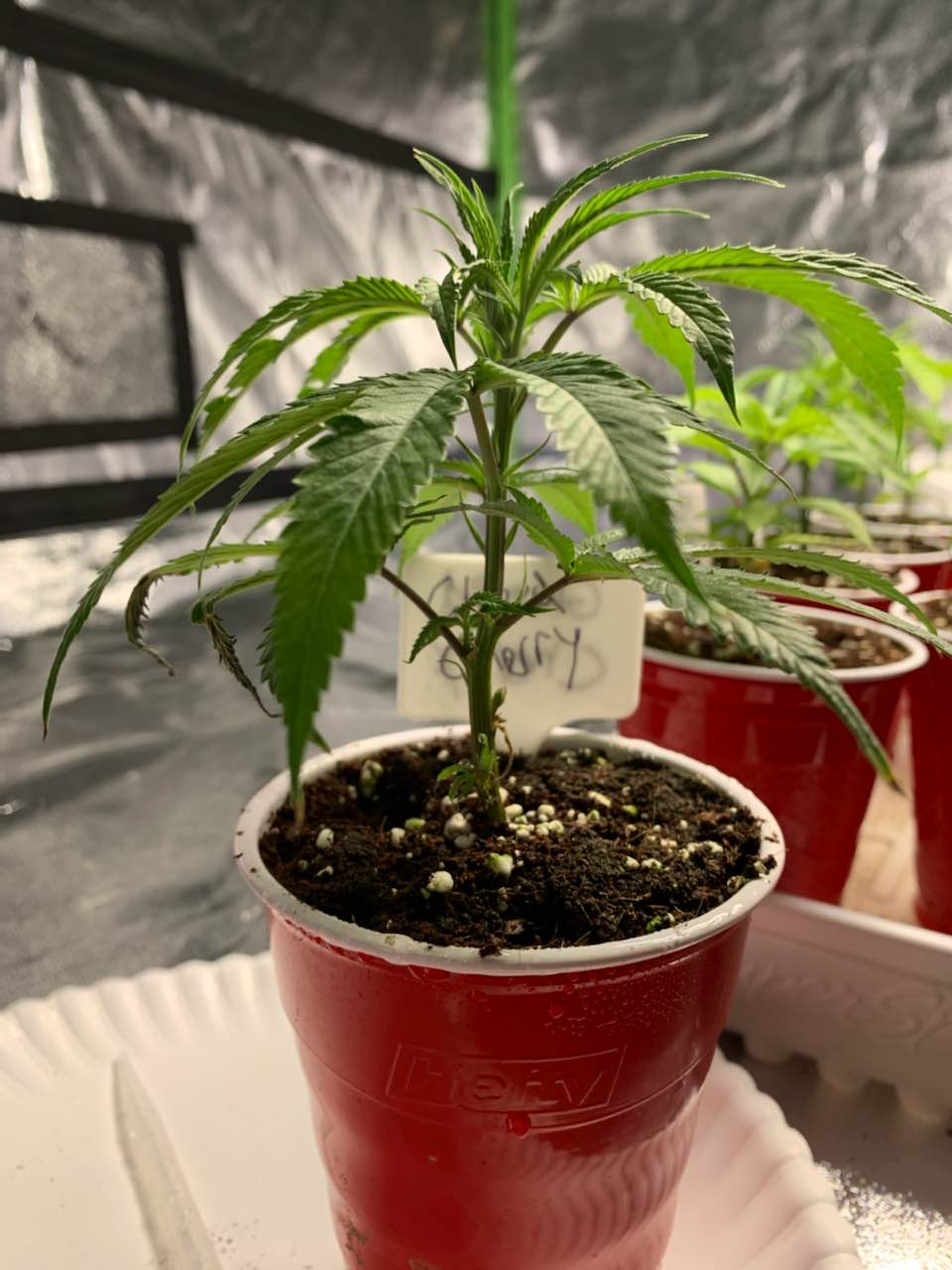 Looking good and growing more leaves 🍁 no signs of anything.
a year ago
Budds420! Thank you golden ratio 🙏 it's a pretty sight
No water added still moist. Just checking up on them.
a year ago
Sprits of water added with clone x still trying to identify their age ... blue dream and glazed cherry clones
a year ago
Budds420! Ashely: that's awesome! Did you grow it indoors/outdoor? Green boy: thank you 🙏 appreciate it It's going to be quite the adventure!
View 1 additional comment
Added soil moistened it up a bit. Just adding clone x for now..
a year ago
⚖️Golden Ratio 🧬 How come this is day 1 ? day one of clone transplant, another cheater here 🤨
Budds420! Day 1 of me having them in my possession.. so chill out Golden ratio. It's common sense this wouldn't be a day 1 plant. Don't be a Troll bro. Appreciate the art. I hope you have a good day brotha! 🙏
Budds420! No cheaters I work hard for what I grow.
View 7 additional comments