Northern Lights Auto
First legal grow! Fall 2021
Northern Lights Auto, 3 gal fabric pot, coast of Maine Bar Harbor blend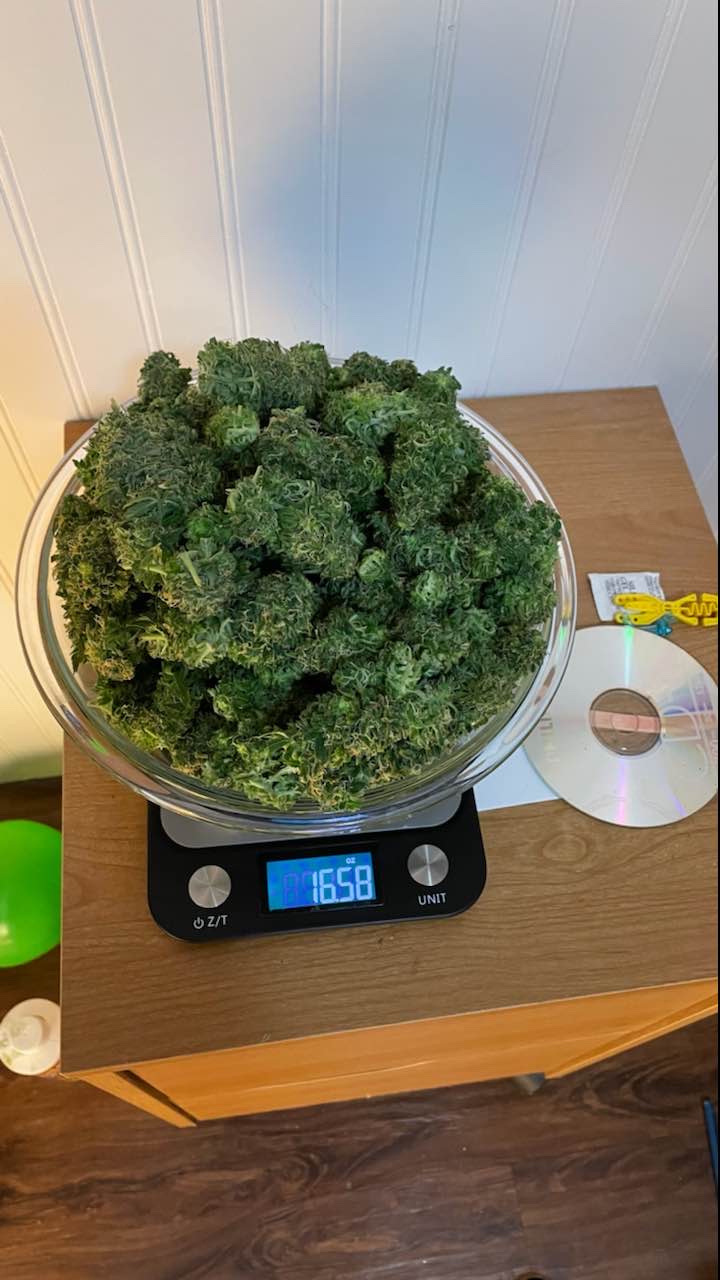 All done, came in at 16.58 oz wet trimmed with a trim bowl. The bowl worked amazingly, and saved me hours and hours of work.
a year ago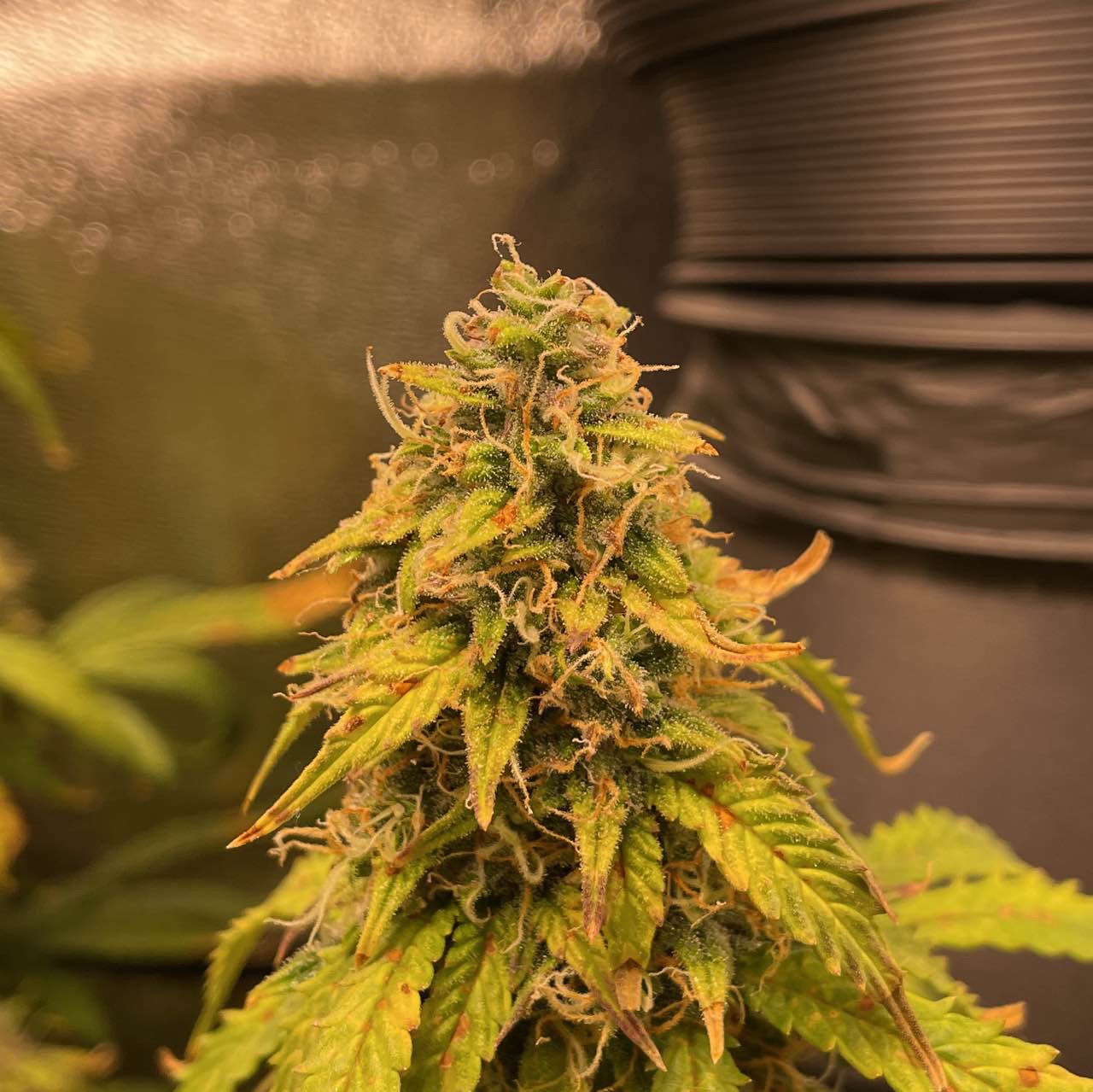 Harvested the smaller plant a little early, waiting for this finish up.
a year ago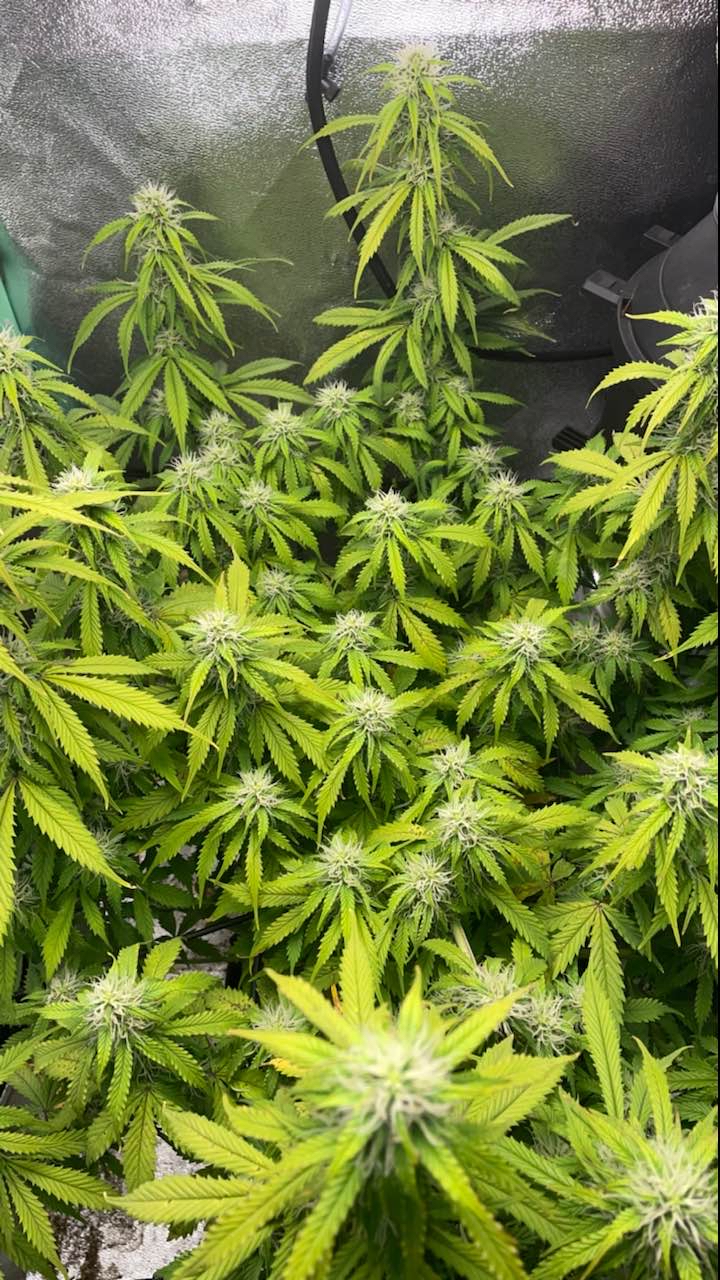 I can't wait to harvest this!
a year ago
TyGuy At about 22 days right now
Girls are doing nice, switched over their nutrients to General Hydroponics FloraNova Bloom, 2tsp to 1gal. I don't track PH, and only feed/water when need, I check by lifting them and checking weight.
a year ago
Ricio Kinda lol? There super thirsty and it's causing stress.
Kyhoops757 Didn't know maybe he was over watering but yes plants looks stressed
Had to bend main stem in the tent as it was getting a little tall, shoulda topped that one…. Oh well…. Small experiment is going along nicely.
a year ago
Moved small plant out of tent, it was experimental grow anyways for small pots. Starting to flower!
a year ago
Switched from 24/7 to 18hr light schedule.
a year ago
Moving along, trim session today.
a year ago
steezykayla Those are mega over watered and drowning. Let your girls breathe
Slowly growing. Will be topping the larger one soon.
a year ago
Moving along nicely.
a year ago