My First Grow
2.20.21
3 cookies n cream 1 Bruce Banner they're all in 7 gallon fabric pots in a 2x4 set up from vivosun
Is 56 to low? We're not even in the second week so I know not to use humidity packs just yet
2 years ago
⚠️OFFICIAL WEIGH IN⚠️ 74.2 GRAMS 😍🤩🔥
2 years ago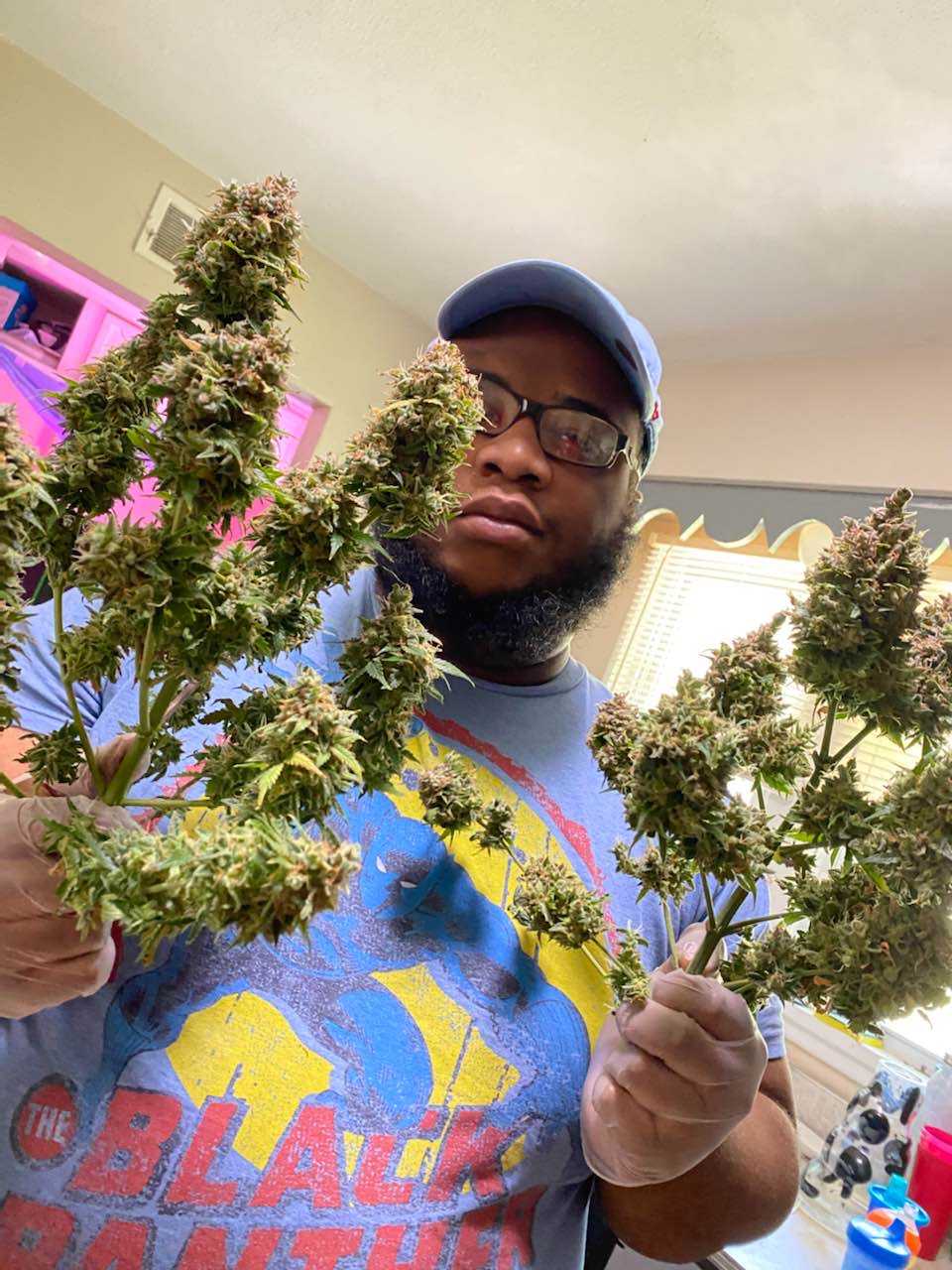 CHOP DAY!!!!!!!
2 years ago
matishans Looking good my man! Careful with those soap containers though. I once cured in my laundry room too and when I smoked it, I swear I could taste my fabric softener…. I've even picked up odours from air fresheners in some cases too.
Flushing for a week now no ember trichomes yet.
2 years ago
I think I have 2 more weeks before the flush but I'm not sure
2 years ago
xound Seems fine, for a 🌲 specially a first - congrats 🎉🎊
My fan leaves are really yellow in the early flowering stage.. any ideas how to make them bounce back?
2 years ago
NovaCanee I would definitely say the lack nitrogen .... A nitrogen deficiency does not necessarily mean you are not providing the plant enough nitrogen. It could also be a pH imbalance that is blocking nitrogen absorption so definitely check the ph before adding more nitrogen to your Nute mix
t3amtp I set my ph balance to 6.8 I'm growing in soil
How are we looking?
2 years ago
Can somebody tell me what these are? They're not pollen sacks are they?
2 years ago
alwaysgrowfuego It could be a calyx too. Do they have seeds in them or no? My work has these on a lot of our plants, no seeds though
View 4 additional comments
I'm not sure what's going on at this point
2 years ago
t3amtp The second one looks kinda sad to me
Stigmas showing up
2 years ago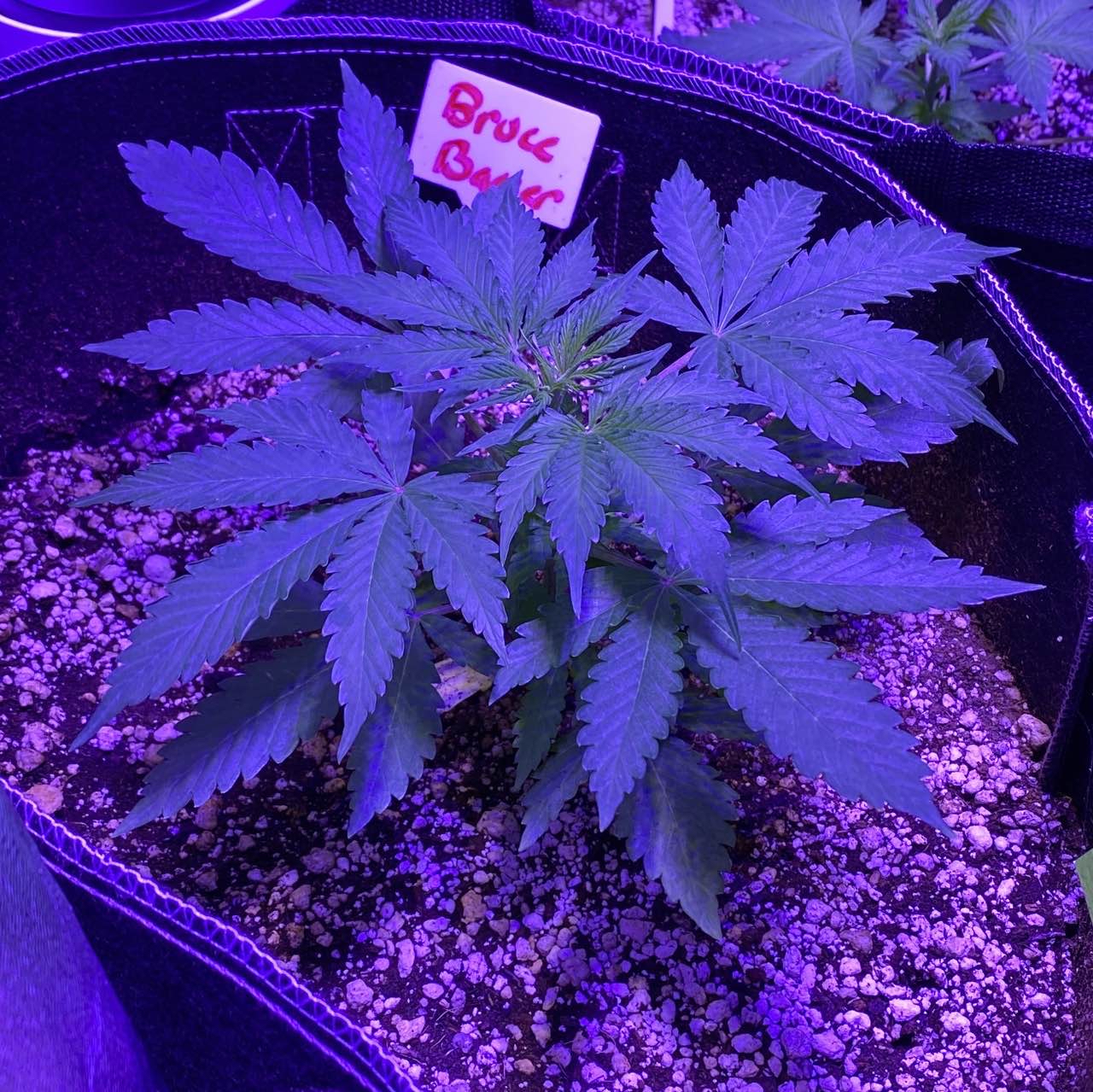 32 days in.. when would I start Topping or LST
2 years ago
homiegrown You can LST anytime. Looks healthy enough to top too.
Girls are getting big big I started to feed them
2 years ago
Should these have been topped by now?
2 years ago
2x2growbro Nope let her grow and leave her alone. Looks great
t3amtp Awesome I wasn't to sure
gregg01f I would let this one grow, looks good but I have recently planted two autos and one shot out of the traps and responded incredibly well to topping, the other was stunted and now RIP as i concentrate on her big sister.
No nutrients yet
2 years ago
Just ph balanced water
2 years ago
I put water bottles over the seedlings that sprouted for humidity
2 years ago
I had to delete a post and I feel so embarrassed by it 😂😂 after thinking that nothing was happening I actually wasn't looking hard enough and discovered 2 seedlings 🌱 I'm super stoked
2 years ago
The cookies n cream have made their way to the bottom of the water after 19 hours in the dark the Bruce banner is still floating so back to the hole you go
2 years ago
The germination method I went the soak/paper towel method in a cook dark space in the laundry room it was the simplest method that I understood.. everything else seemed super complicated for this to be my first grow
2 years ago
bigreds_grows Paper towel method is the only way I've had success, also I've found that if you put the moist towel on a plate with a heating pad under the plate help tremendously
hashcompany I put the seed in the soil, water it, and wait. I've lost seeds to the paper towel method cause I'm retarded and kept it too moist. Seed to soil is foolproof if you maintain a minimum temp of 75
t3amtp After the seeds sunk to the bottom I put them in paper towels on top of a heating pad for maybe 4 hours after that I put them in pots with ph balanced water.. is this bad or could they still sprout from the soil?
View 1 additional comment