Indoor grow
2021
Just for fun, picked out of some bud I bought. One plant will be grown under LEDs throughout it's lifetime.
Steven Growsmith Wow that's a beauty, I you recently treated a slight potash deficiency, cleared that up real good lol newer growth is neon green I love it
Nothin but growth, moving to a new light for flowering stage, noticing a little droop so watering today
2 years ago
Watering for the first time since last log, doesn't need it to badly but maybe it can give it a little boost.
2 years ago
Ever since the transplant growth has sky rocketed. Now to just wait out veg stage
2 years ago
Confirmed female
2 years ago
Transplanted to its final home
2 years ago
Needs a transplant if it's going to get much bigger
2 years ago
Moved closer to the light
2 years ago
Waiting to see the sex of the plant before transplanting, hopefully will see the results in the next 10-15 or so days.
2 years ago
cannabisking @zeyberlin couldn't be to much longer, It'll take about a month and a half at most.
xxcalvinn Looks super good bro, mine was going well until a buddy knocked it off my fucking table 🤦🏽‍♂️
cannabisking @xxcalvinn I feel your pain dude. One of my past plants got kicked over as well, I actually did a log about it it's up on my page 😂
Growing pretty slow, hopefully it adapts to the light quicker
3 years ago
Moved under a much better grow lights as it slowly reaches vegetive stage
3 years ago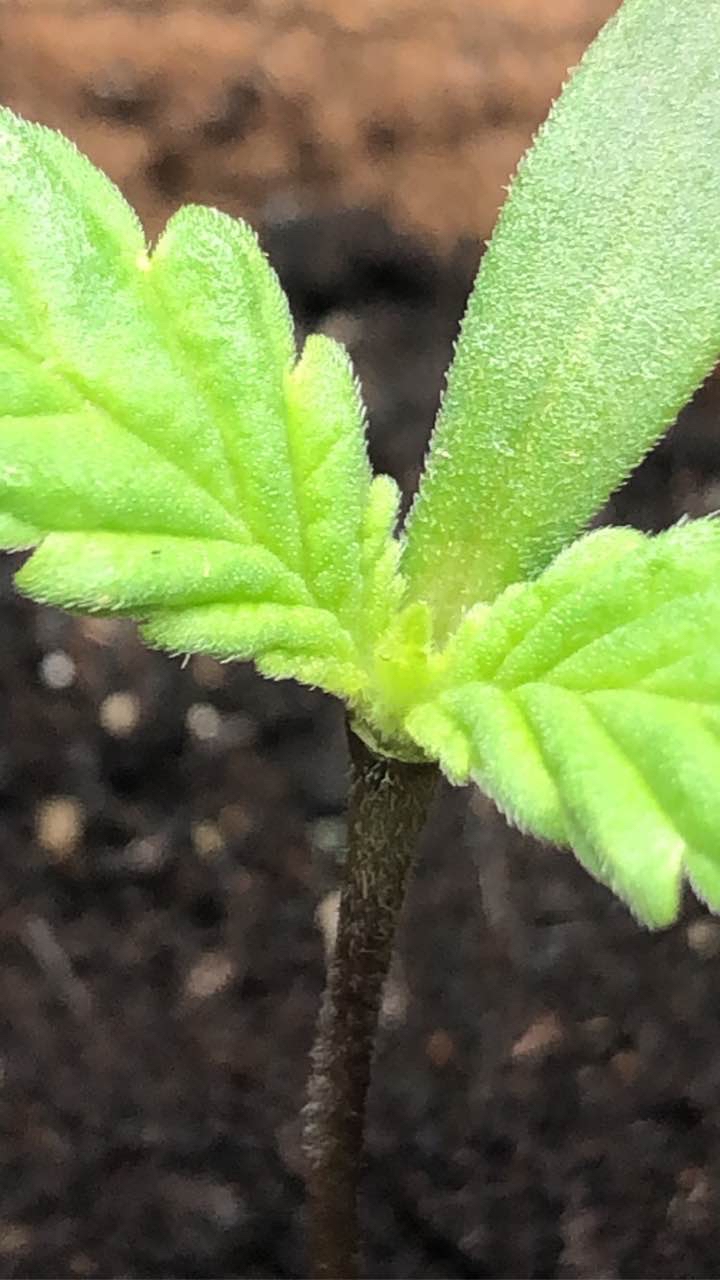 New set of leaves began to show today. I find it grows more over night then it does during the day. The other side of the one leaf wilted off pretty quickly as you can see there, it really won't need it later on anyway but the rest of the seedling looks healthy
3 years ago
Topped the pot off with fertilizer to support the stem. Might be a slow grower but we'll see how she goes.
3 years ago
Day 1. Let's see how this goes
3 years ago
joesmokes Don't over water and you will do great. If your comfortable you're plants are comfortable remember that and you will never have a problem growing
cannabisking @joesmokes I've got a little spray bottle to make sure I keep the fertilizer moist, it works great! Happy growing :)
joesmokes Good luck brother I'll keep an eye on ya