gatewaygrow
Flower #2
January 5, 2020
6 girls 3 of each Lambo and big bud. Automated watering twice a day for 15 minutes each time. Flora flex nutes with the fox farm cha Ching line supplement. Ph to 5.8 in the reservoir. 600 watt hid and a 180 watt HID in a 3x4 tent. Growing in coco 1 gallon pots. RO water.
359.55 grams after trim and removing over 20 grams of popcorn buds
3 years ago
Cut them down Sunday 3/1/20
3 years ago
Counting down the days. Sunday is chop down day, Saturday I'll start the night cycle.
3 years ago
Coming to the end, been flushing with just ph'd water for 4 days now. Most trichomes are cloudy at this point.
3 years ago
Lookin good, gonna start my flush time soon.
3 years ago
Just keep growing. Same stuff as before, got about another day on the reservoir before I need to change it.
3 years ago
Refilled the reservoir today switched to beasty buds from open sesame. 620ppm and 5.72ph
3 years ago
Starting to fill back in. Still feeding twice a day floraflex and open sesame.
3 years ago
Did some heavy defoliation, last time for this run. First pictures are before. Obviously the others are after. I did find that most of the plants had some of what looked like male pollen sacs starting but only a couple here and there so I took them off and sprayed the plants with water to sterilize any pollen that may have been on them. I know that's not the recommended action but it was the majority of the plants so trashing them all would have been a worse option. I'm going to keep an eye out and remove any new sacs ASAP.
3 years ago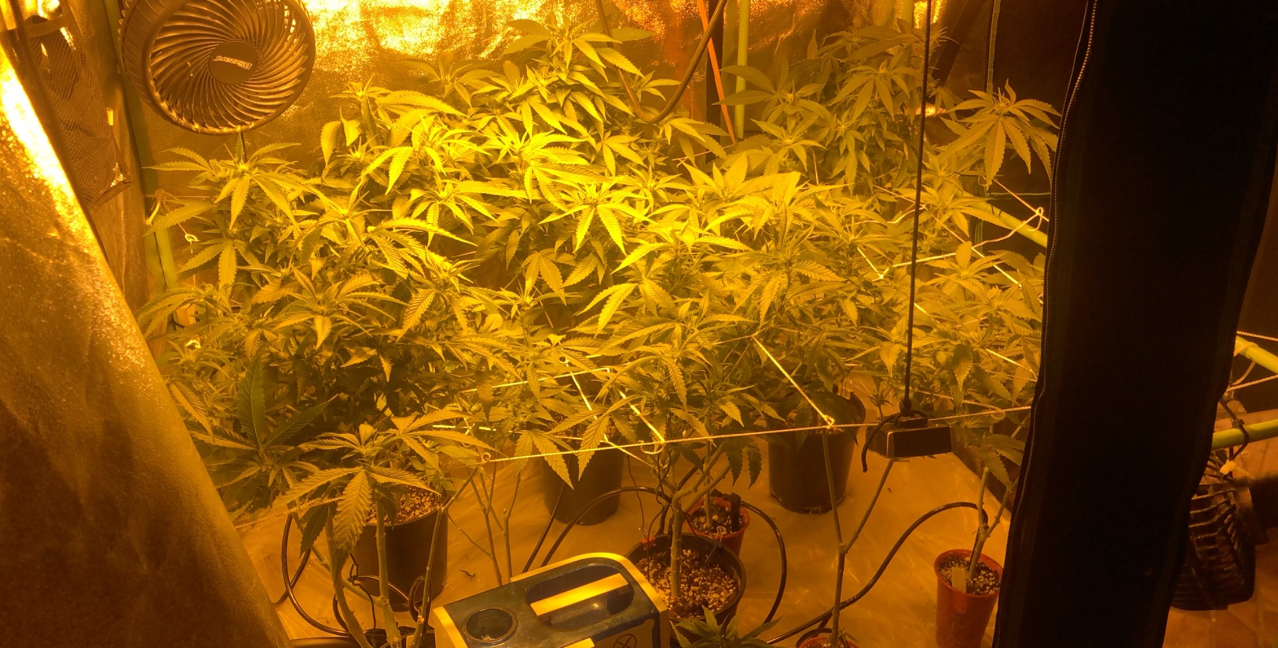 Everything is coming together, turned the timer of the reservoir to twice a day from three it was over feeding but still looks good.
3 years ago
Defoliated again, did a not so great job the first time and had a lot of dense areas so I added some tie downs for LST too.
3 years ago
Still stretching, no flowers yet but looking good so far and all are female except a herm I threw out. Luckily I caught it early so I think it should be good.
3 years ago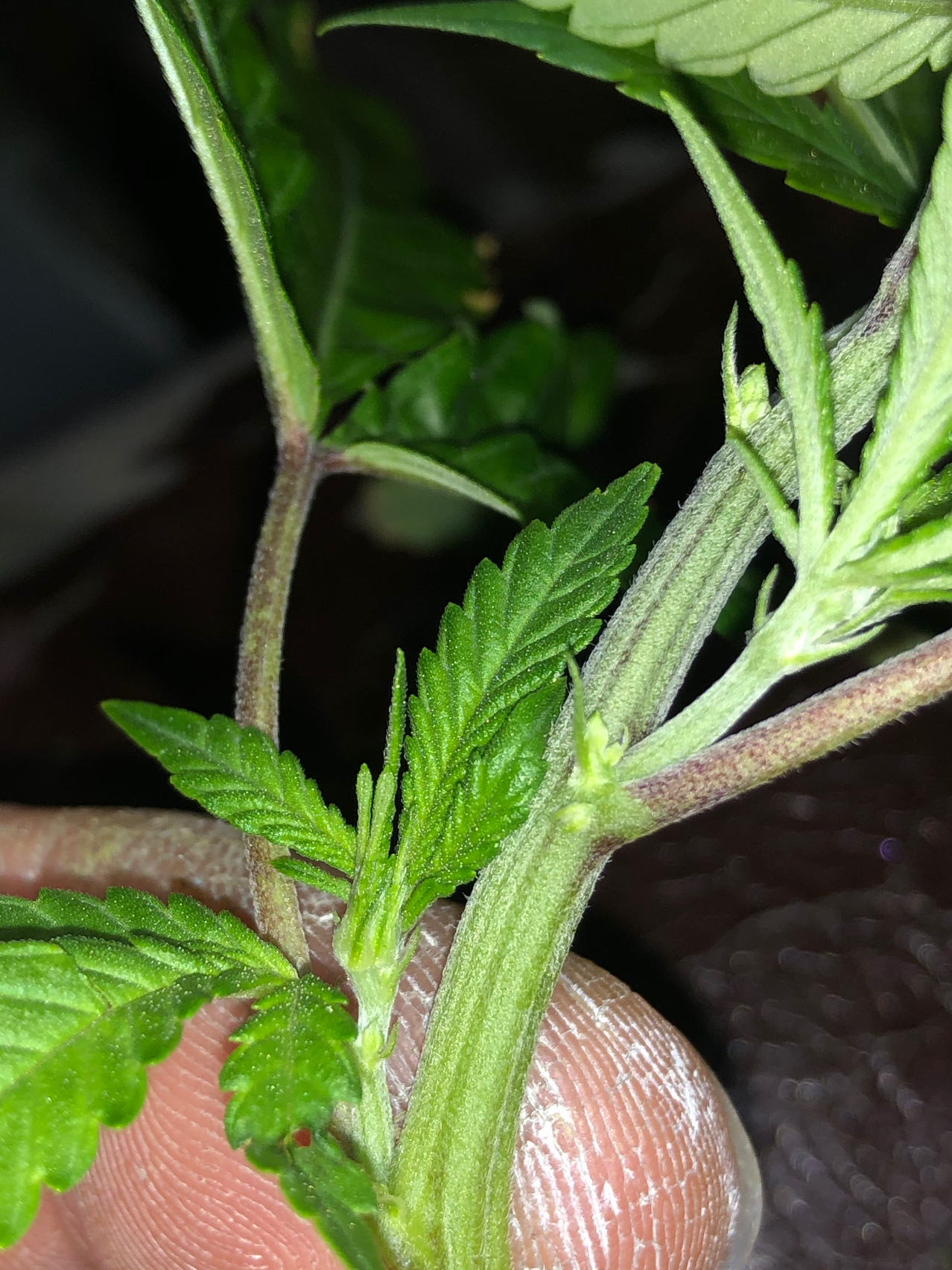 I found a damn herm again. This time I know it wasn't stressed so I'm thinking it was genetic last time too because this was a cone from the same plant.
3 years ago
A little defoliation, I had a couple branches break doing LST to late and it doesn't look like they are gonna pull through but I left em in there hoping for the best
3 years ago
Not much change just recouping from the lst
3 years ago
Lollipop pedi and put up a trellis net first time I've used one and so far I think I will like it. I bought 3 gallon pots but decided to roll with the one gallon ones they were already in.
3 years ago
Mystrain420 That repot to 3 gallons would help with the extra root growth during flower for bigger yields especially if I use some mycorrhizae on the roots when repotting 👍🏾
GatewayGrow I thought about that as well but figured I would test the differences and see. I have my vegging clones going into the 3 gallon pots so I'll see what the difference is in a few months. I'm not getting a whole lot of stretch so I'm assuming it's because they are root bound.