Jack Herer
Spring
1st grow need advice!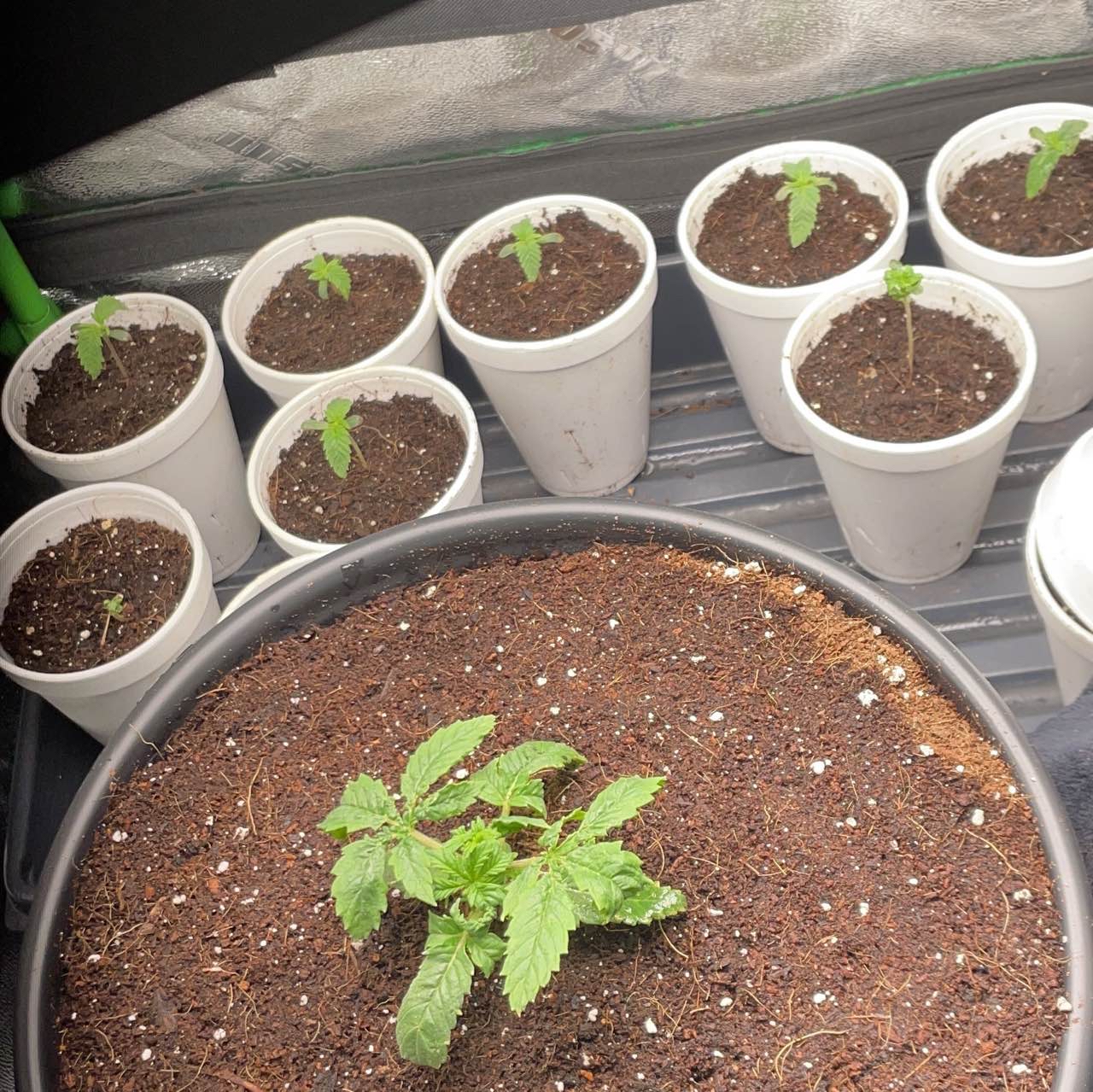 Fillled up the cup now on to greener pastures lol the others are about a week I think
2 years ago
stick e fingerz The bigger plant seems to be suffering but looks better than it did 💯
I know I need to put it in a bigger pot today but Is it to early to clip that brown tipped leaf that curled or should I just leave it alone?
2 years ago
harry koontz Do you have the same user name? I followed the channel I believe never been on that so its somewhat new to me but ill figure it out eventually 
View 2 additional comments
Ay if you know who you are thanks for the advice yesterday. Already looks better to me has some vitality to it now
2 years ago
I need some help! Lol is she overwatered or is she underwatered or what she looks like she's curling some to me but maybe not
2 years ago
harry koontz I've been using 15ml of cannas nutrient mixed ph balance water twice a day should I cut that in half you think or
combatmedic81 Looks moist, let it dry, you want those roots searching for water
View 9 additional comments
Is it looking on schedule??
2 years ago
Any advice would be super apreciated thanks
2 years ago
Any advice or do they look fine I got them on a 18-6 light schedule with a 600 w full spectrum light set up and am keeping them around 80•F using Cannas Foop nutrients kit and voodoo juice for the roots also put some bat guano with these pods
2 years ago
harry koontz What about the picture on my profile picture that was a few minutes ago But what should I do I got the LED light 600 w full spectrum about a foot away from the plants And I'm feeding them canna foop and voodoo juice root excellerant