cocochronic
Northern Lights Auto
Summer 2018
Two seeds put in coco coir and perlite mix. 1.5 gal plastic pot.
Northern Lights Autoflower
Just watered them and only a few more days before lights off
4 years ago
Trichomes are getting very cloudy harvest will be ready within a week
4 years ago
The nugs have been getting fat and and frosty.
4 years ago
Growth looks good, but some red spots have shown up on plant #1. Im doing some research on it
4 years ago
I have watered them until I got 10% runoff and checked the ph and ppm and all seems to be doing good
4 years ago
Buddingbudda Looking good! Ive got a few northern light autos from royal queen seeds im thinking of doing on my next grow, never tried any seeds from royals before. Just wondering what size pot you have thse in and under what light?
Both girls are doing great. They seem to react well to the neem mix.
4 years ago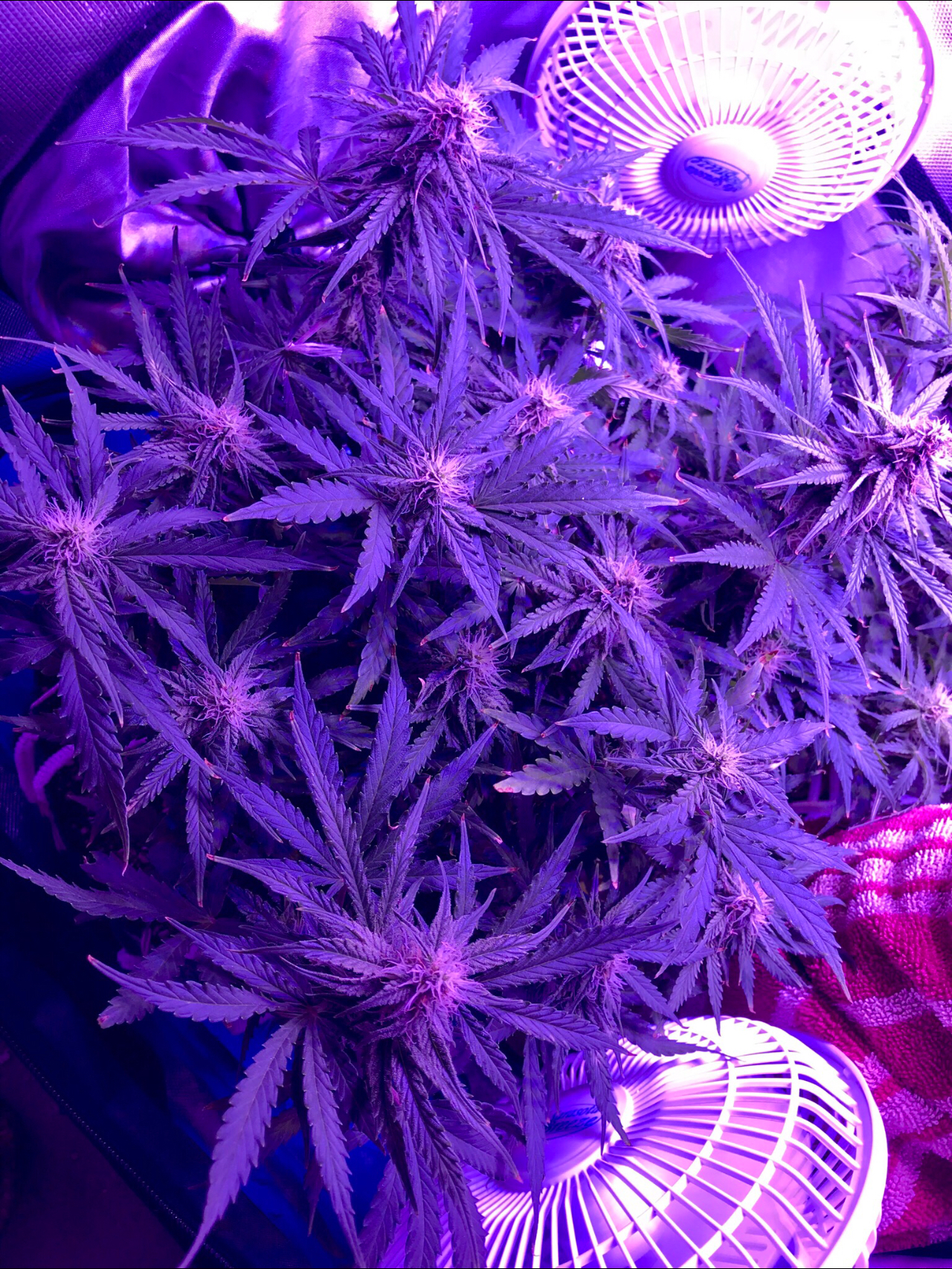 Realized that grow is infested with gnats so at lights out I sprayed them both down with Neem oil and insecticidal soap. We'll see where it goes from here. 🤞🏼
4 years ago
Plant #1 has been having some sort of deficiency. I believe it's calcium. Idk what do you all think? Plant #2 has just now been showing the same sort of spots.
4 years ago
Plant #2 is doing great
4 years ago