crystalized
Frisian Duck/Friese eendenpoot
Grow-off
This strain should be very mould and pest resistant. The leaf-fingers will be grown together making it hard to recognise.
Frisian Duck - Dutch Passion
Fantastic purple hue, started to smell Very sweet. Had some infestation, hope it's okay now.
3 years ago
Had to give a little extra nitrogen. So far she seems to respond well to pk13-14!
4 years ago
Started LST. Very straight branches Made me change my mind. Starting to see some purple hue.
4 years ago
Getting Some flowers
4 years ago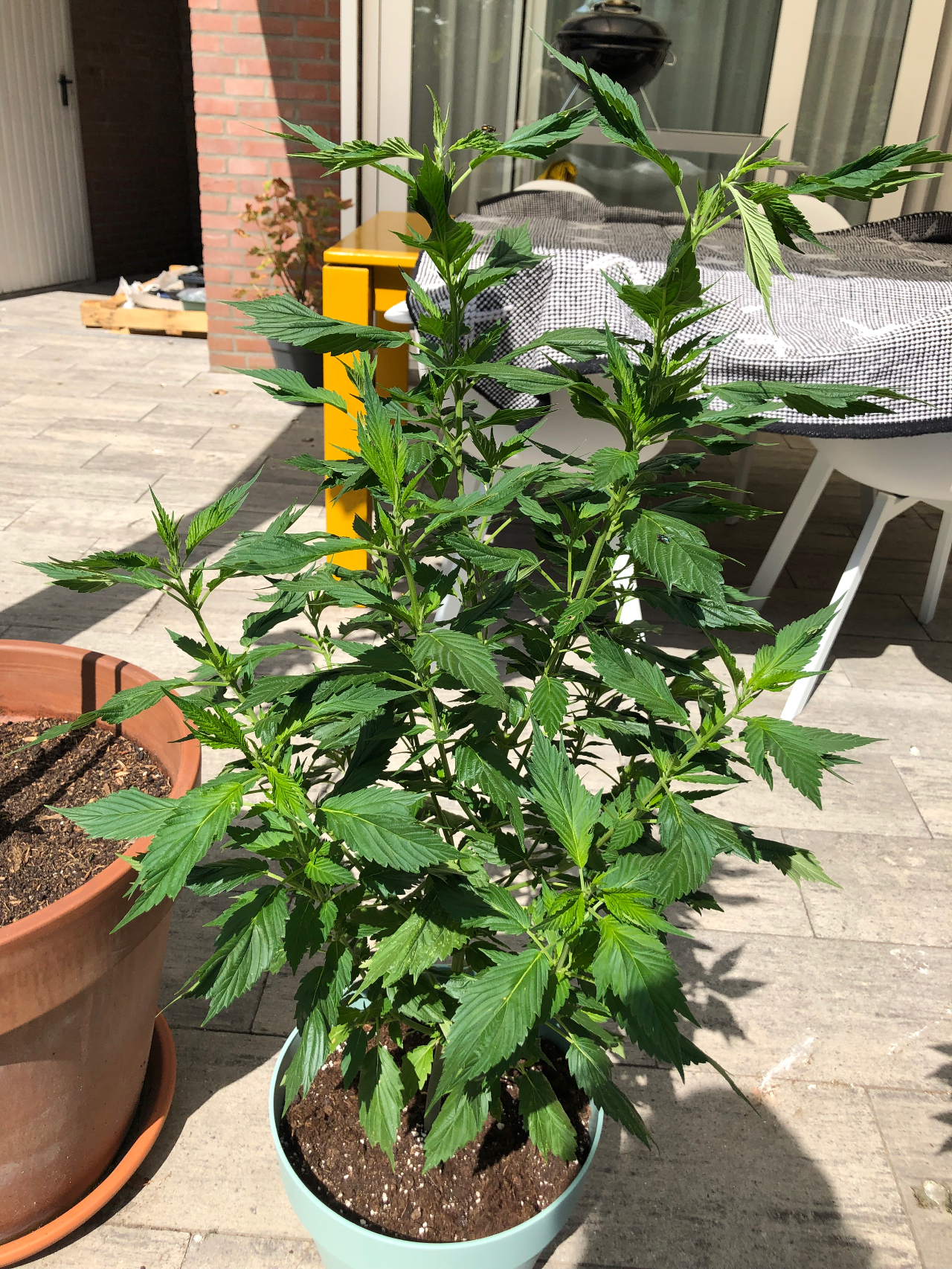 Mite problem resolved itself! Thank you bugs <3
4 years ago
Repotted today, plagron growmix.
4 years ago
Had Some shock from transplanting and going outside. Fine now!
4 years ago
Starting to see the second node.
4 years ago
First white speck has been spotted!
4 years ago