Blue Gelato
January 2021
Two blue Gelato 41's. First ever serious grow, don't be afraid to coach me!
Looking healthy after her haircut yesterday 🤙🏽🤙🏽 (in my own newbie growing opinion)
2 years ago
Haircuts today.
2 years ago
Been continuing the LST METHOD as needed. She will receive more loving tomorrow.
2 years ago
First feeding 1tsp Big bloom 1tsp of grow big. Ph levels looking good. Having a little trouble getting humidity up with the in-line fan pulling air out. I lowered fan level and up'd my humidifier. Bushing out very nice!
2 years ago
Mr. CannaVolution Man she has got to have some white widow in her! She's going to be bushy, get ready!
Liking the lst
2 years ago
Loving her new home❤️
2 years ago
A topping and some LST
2 years ago
Finally made the transplant into 5 gallon fabric pots.
2 years ago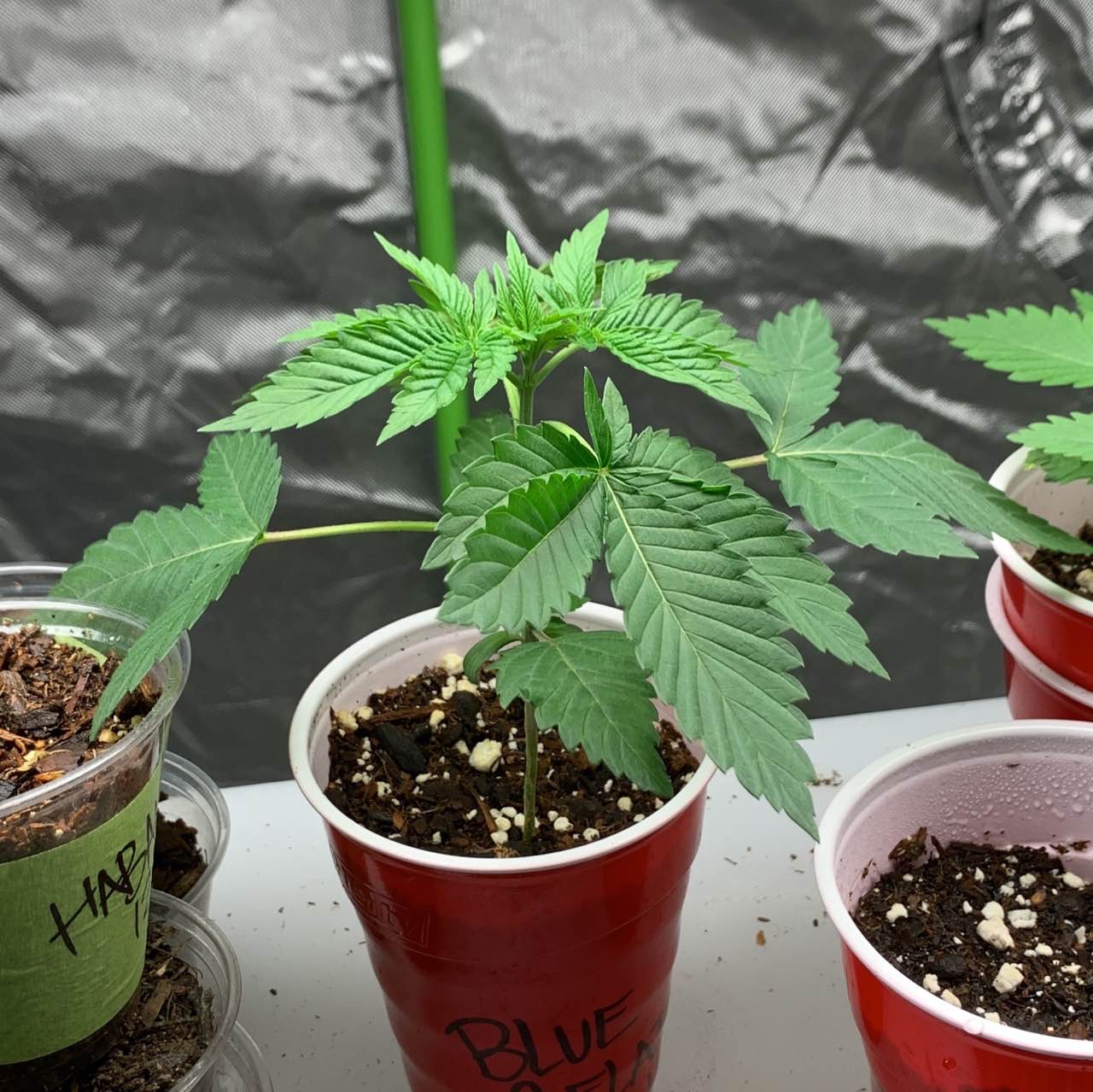 alrightbud That needs transplanting in somthing bigger mate
acastro How do you like starting your seeds in solo cups? Do you put a ziploc over it to raise humidity?
ChiefGreenz It's actually been really easy to water and maintain. I didn't use a ziplock bag this time around I actually have a humidifier going at all times.
ChiefGreenz I'll be transplanting into it's final home tomorrow.
. Almost time to transplant
2 years ago
Just woke the babies up.
2 years ago
Likening the lighting adjustment
2 years ago
Coming out nice.
2 years ago
Got her to stop stretching
2 years ago
Had a mishap in the tent. Long story short she was stretching way to much and the cup completely fell over. Newbie here learning from my mistakes🤙🏽
2 years ago
ChiefGreenz *****also moved them to close to the light so I now backed the light up a few more inches.
She started to stretch, so I moved her closer to the light
2 years ago
Just noticed she broke the dirt.
2 years ago