thocho420
Orion F-1 Autoflower
2nd crop
First autoflower grow. Started germination
Total 34g, very nice bud
2 months ago
Chop day. She took 2 weeks longer than expected
3 months ago
zer0ping I am growing F1 Orion (freebie in an RQS pack for their rewards tier thing). Did you have any nute issues, burning etc like in my grow? Just curious.
Buds are fattening up nicely but I don't think I'm going to get a lot of yield
4 months ago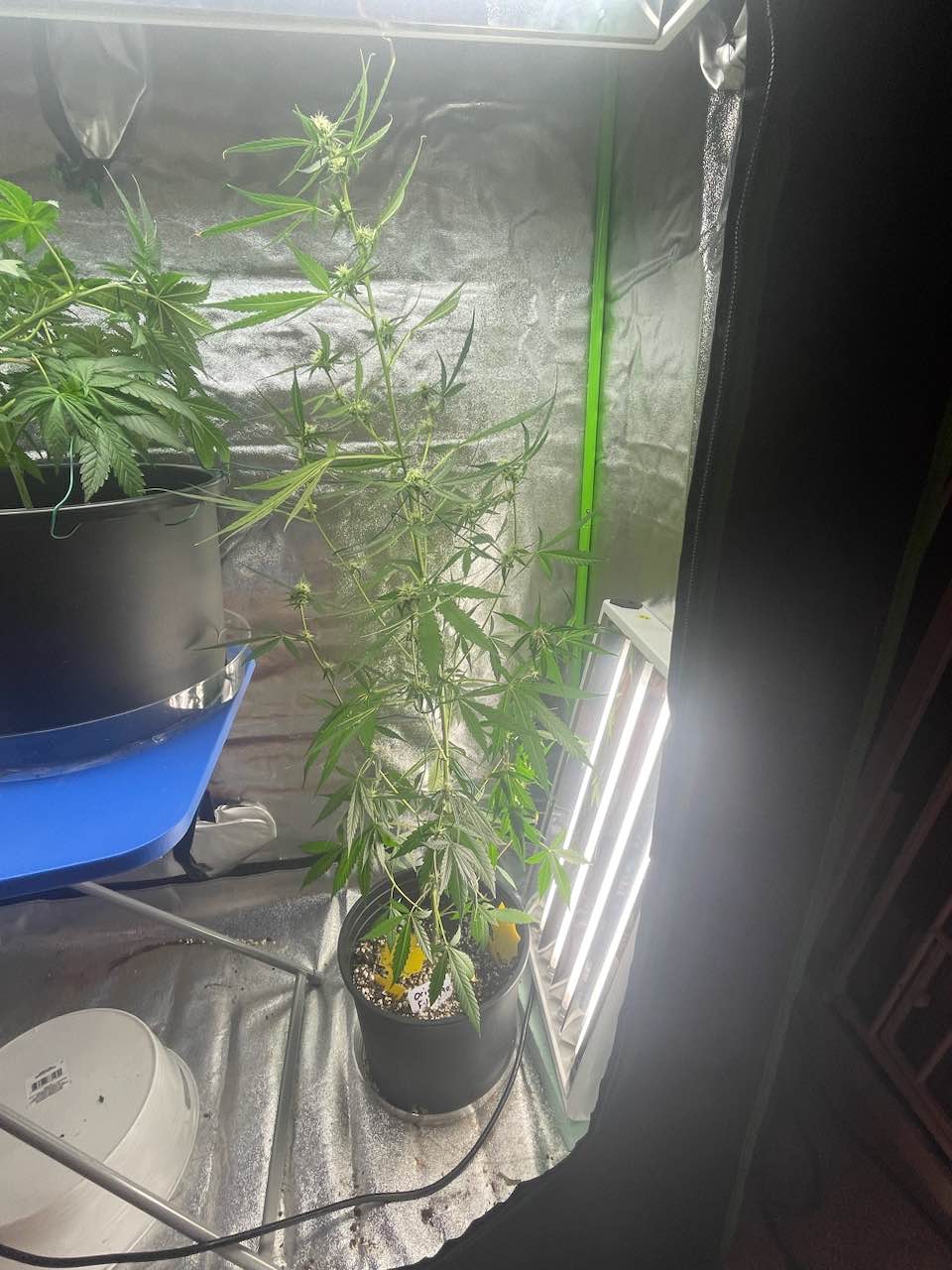 She's 3' tall, really stretched, can't wait till she fills out
4 months ago
She's really fun to watch, growing like a weed !! I think I'll keep one or two autos growing all the time, she's at about the same stage of life as crop 1
5 months ago
Drizz She's looking healthy and tall good job🔥💪
gypsygrowgoddess Wow!! That's incredible, I can't believe how different, ours look, from each other… Mine is so tiny, and bushy…. Looks like a healthy beautiful plant ! I look forward to seeing how she turns out! 🪴 🌱
gypsygrowgoddess I can't believe our plants, are only 6 days apart. I started mine on 4/10/23 and you started 6 days before me. I can't wait to try them! 🔥
View 1 additional comment
Wow…..she's growing like a weed !!!
5 months ago
Transplant day, she's growing fast
5 months ago
Growing like a weed !
5 months ago
First water with nutes, she's the fastest grower of the 3 plants
5 months ago
gypsygrowgoddess Mine looked way different early on… Yours is like a completely different plant… I wonder why, two same seeds, could grow such different statue plants. I should post a pic of mine early on, so you can see the trifecta star shape.
Hello little girl !!
6 months ago